Last updated on November 9th, 2023
If you are looking for a hearty Hainanese breakfast in Kuala Lumpur (KL), you can't possibly miss Ho Kow Hainan Kopitiam. This eatery is no doubt an all-time Malaysian favorite, and it has been serving traditional Hainanese food since 1928.
For those who prefer to taste authentic breakfast in Kuala Lumpur, you have a couple of options that locals frequent. One of them is called Ho Kow Hainan Kopitiam and they are known for serving the most traditional Hainan breakfast in town for over 6 decades of history.
Ho Kow Hainan Kopitiam is one of the best Hainanese coffeeshops we visited in Kuala Lumpur. If you are craving local breakfast and coffee, why not made a food trip to Ho Kow Hainan Kopitiam to get a good taste of Hainanese breakfast while you are in Kuala Lumpur? Let's check out what is the best food to eat in Ho Kow Kopitiam.
Ho Kow Hainan Kopitiam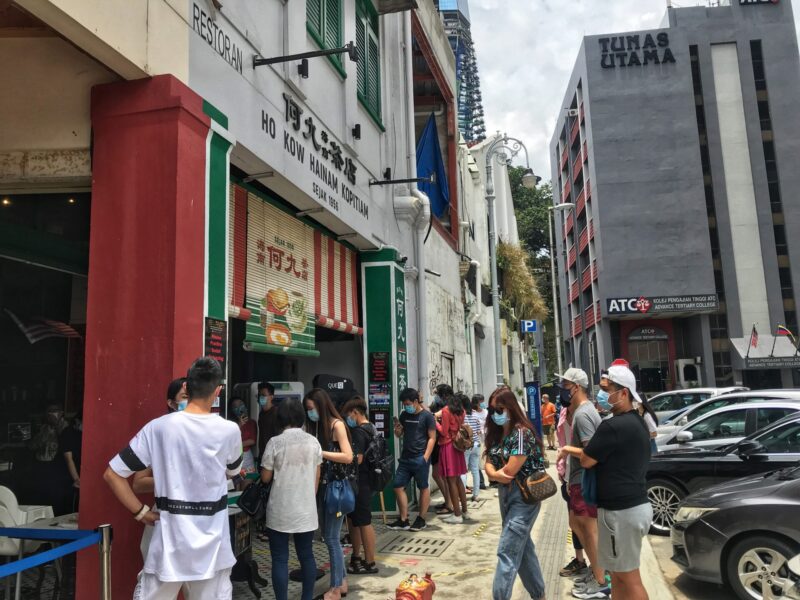 Ho Kow Hainan Kopitiam is a lovely Hainanese breakfast eatery converted from an old shophouse. It has been around since 1956 and counts itself as one of the old names in the business in KL. It is founded from a humble stall along Lorong Panggung before its move to Jalan Balai Polis.
Ho Kow Kopitiam is now presently located opposite Four Points by Sheraton Kuala Lumpur, Chinatown. The shop now offers modern comforts, but retains the same traditional vintage taste at the new location! Sometimes, you may still see the owner walking around, clearing up tables, and chit-chatting with diners. Ho Kow's smile will make your day!
The shop is always crowded no matter what time you come there. You can easily spot the long queue in front of the restaurant every day.
Ho Kow Hainam Kopitiam (何九海南茶店)
Address: 1, Jalan Balai Polis, City Centre, 50000 Kuala Lumpur.
Operating hours: Daily from 7:30 until 15:00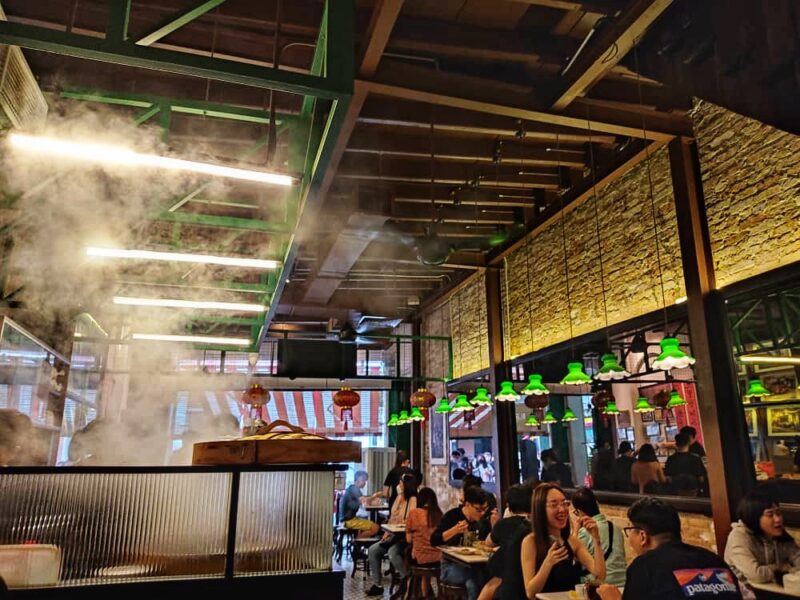 Our Food Visit To Ho Kow Hainan Kopitiam
We visited Ho Kow Hainan Kopitiam to have the best Hainanese breakfast in Kuala Lumpur on a love Sunday. As usual, the place was fully occupied when we arrived in the early 8:00 morning. Following the queue, we took a ticket from the electronic machine and wait for a table.
The waiting time wasn't too long and it took us about 30 minutes. But beware, it may take you more than an hour for peak time.
The Menu
Ho Kow Kopitiam has an extensive food and drinks menu for breakfast and lunch options. The menu with picture display is on the table with an order chit, no problem for ordering the food here.
Looking at the menu, Ho Kow Hainan Kopitiam serves traditional Nanyang coffee beverages, toast and soft-boiled eggs, and also some local delicacies. It also added a lot of Malaysian-style noodles and rice dishes where you can order nasi lemak with a fried chicken leg, pre-packed Nyonya kuih, and even Hainanese bakery such as croissants. All of the food is an affordable price.
What To Order
With a group of people, we ordered a number of the dishes to try on. The serving time was pretty fast and our food were served without a long wait. Looking at the food, I really don't know where to start! Everything is so delicious and I want to taste it all!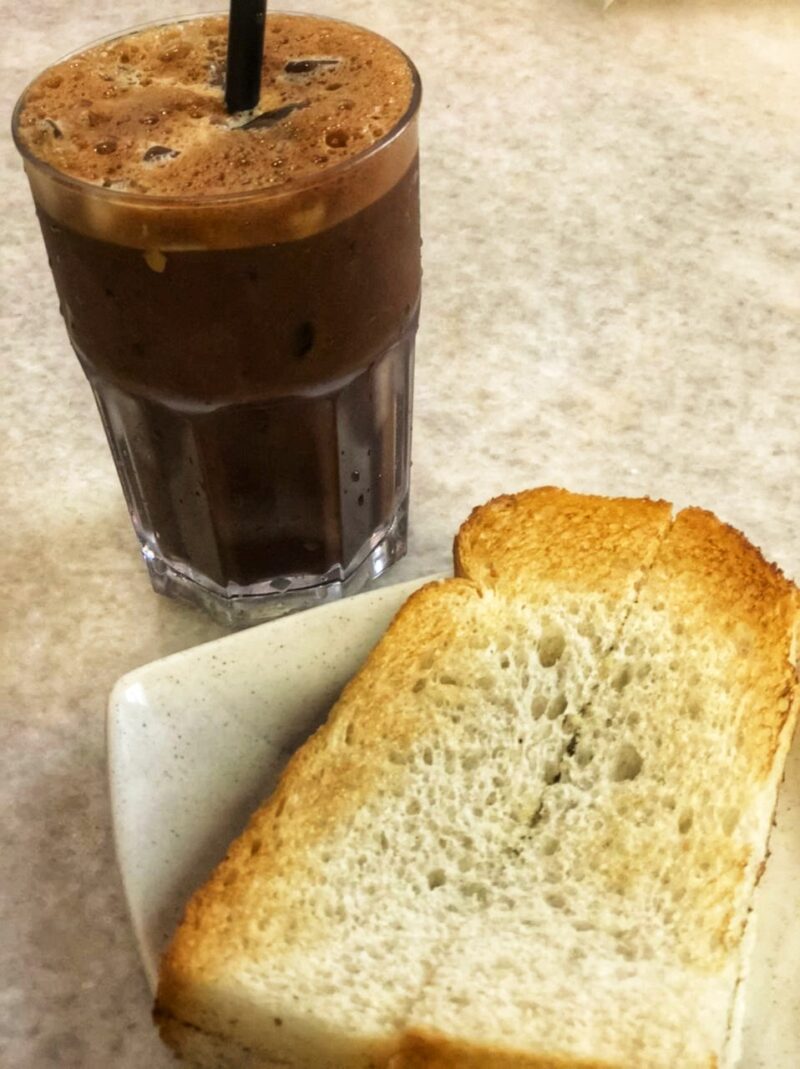 The coffee is a must for coffee lovers. It is so fragrant, rich, and served either piping hot or chilled on ice. The Hainanese bread is lathered in a deliciously rich, decadent kaya and butter. Not going to die for, but it is the taste of traditinal breakfast.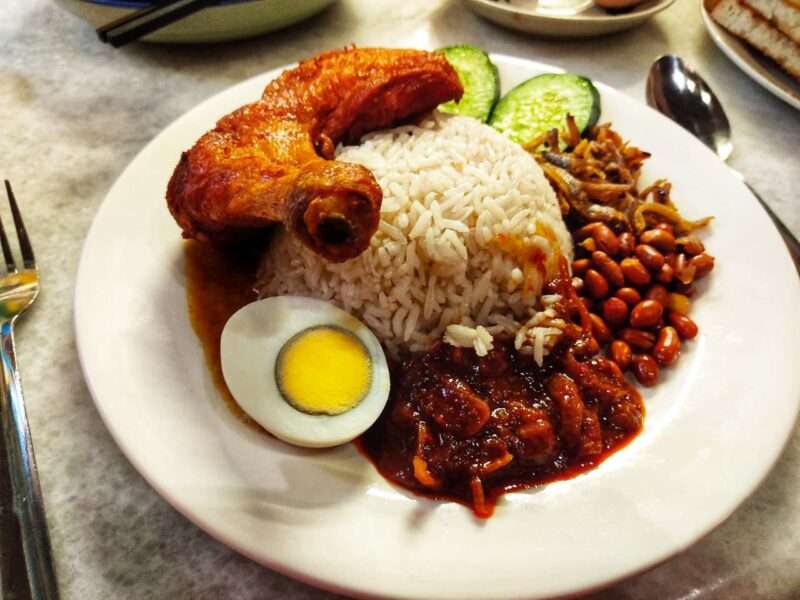 Nasi Lemak is arguably the most well-known Malaysian dish and the best to have for breakfast. It is a signature dish here and you can't go home without trying it. In fact, there is many other good nasi lemak in town but the nasi lemak from Ho Kow is tailored for Chinese tastebuds.
The aromatic rice tastes so good and the sambal is mildly sweet and spicy, served with a ridiculously large fried chicken thigh. The chicken thigh is crispy, juicy, and tender. Simply delicious!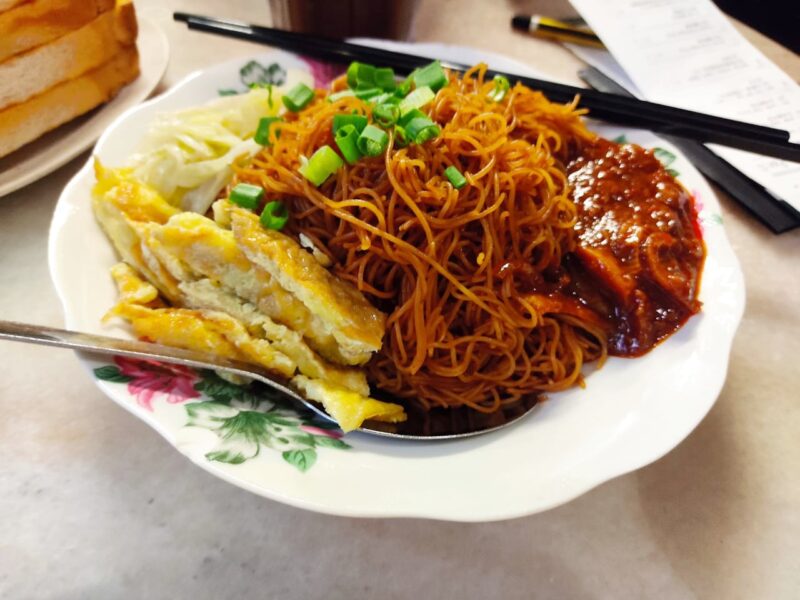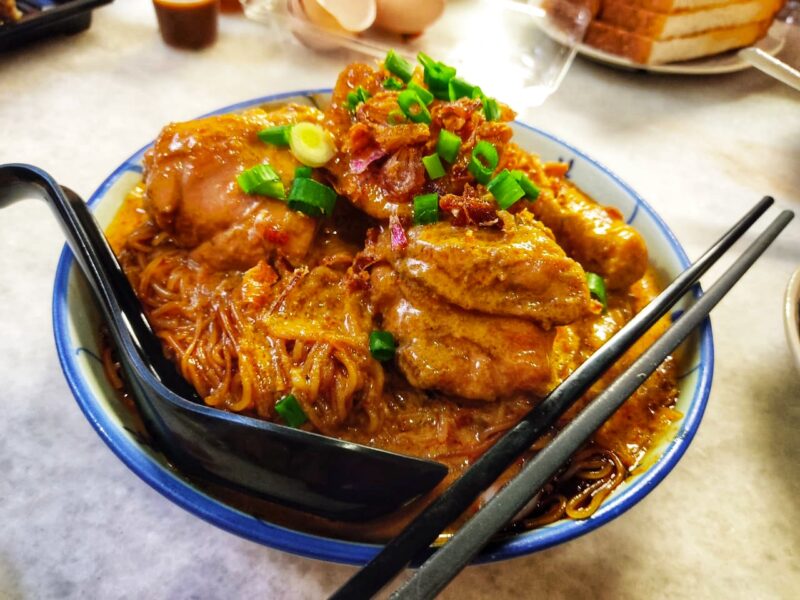 We also ordered the fried bee hoon and bee hoon with dry curry chicken. Both are in generous servings and everything just came together beautifully in a bowl. My friend gave her a thumbs up for it as it's fragrant and not overly spicy. The thick curry sauce is topped with the bee hoon and it absorbs all the tastes which make it taste really great.
We also tried their curry Chee Cheong Fun which was decent. The spices for the curry broth just didn't pop for me but the Chee Cheong Fun has that distinct rice aroma.
Overview: Best Place for Local Breakfast in KL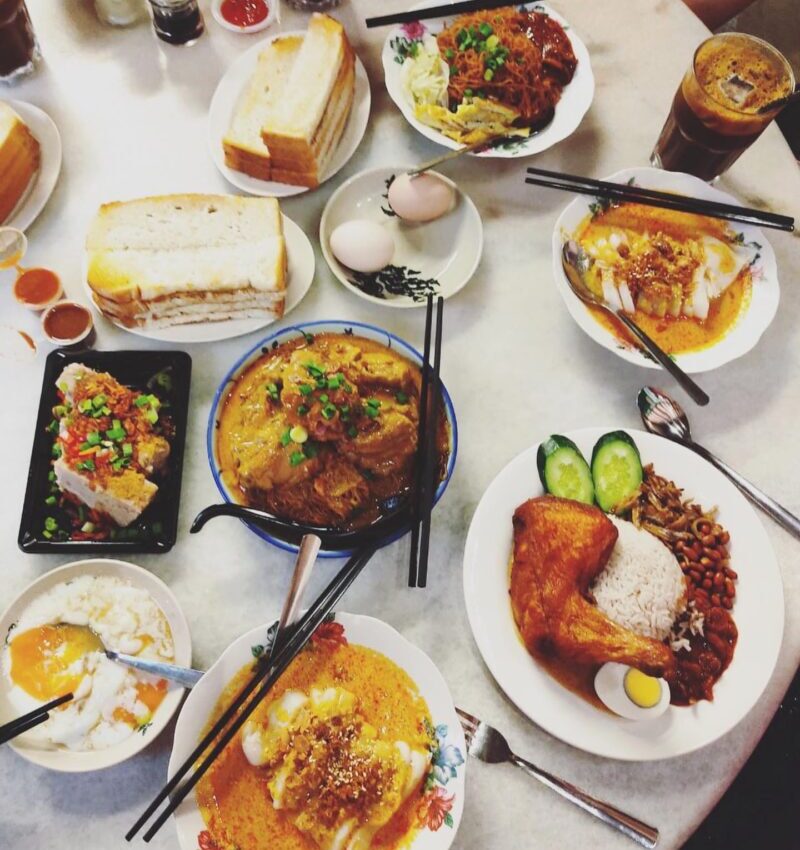 All in all, we highly recommended Ho Kow Hainan Kopitiam to those who are looking for the best local authentic food in Kuala Lumpur. The food was good and the prices are reasonable. If you plan to visit, do come earlier as the place is usually packed with people and long queue.
Among all the food, I would recommend their steamed bread with half-boiled eggs, bee hoon with dry curry chicken, and nasi lemak. But still, all the food and drinks were awesome. It is a great dining experience enjoy all the old-school dishes that the cafe had to offer.
Last but not least, if you're planning on visiting Kuala Lumpur for the first time, free feel to read through our KL travel stories.
More Kuala Lumpur Food: