Last updated on September 23rd, 2023
There are many ramen shops and claimed for the best ramen in Asahikawa. Read on our food review on one of the best Asahikawa ramen, Baikohken Honten.
Ramen is one of the delicious local cuisines in Japan. Don't forget to taste on a hot bowl of ramen when visiting Hokkaido. The three big cities in Hokkaido have their specialty on ramen. Sapporo is famous for its thick miso ramen and Hakodate is salty shio ramen. While Asahikawa is famous for its tasty shoyu ramen.
It is not hard to imaging that Asahikawa is the heavy battlefield for shoyu ramen. We were wondering where and which shop to try on the best ramen in Asahikawa. With recommendation from my Japanese friend, we decided to go to Baikohken Honten to taste on their famous shoyu ramen.
My Food Review: Shoyu Ramen in Baikohken Honten Asahikawa
Baikohken Honten (梅光轩) is one of the famous Asahikawa ramen shops. It can be considered as one of the most authentic shoyu ramen in Asahikawa. This ramen shop also has many international branches all over the world.
So, when you are visiting Asahikawa, please make sure to visit the main shop of Baikohten Honten.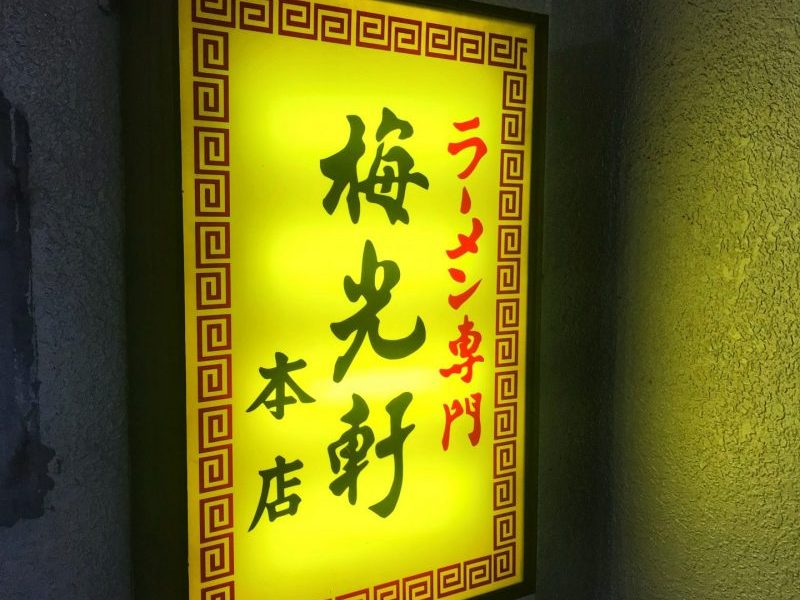 The main shop of Baikohten Honten is located near JR Asahikawa station. It is easy to find the restaurant with less than 5 minutes' walk.
Follow the GPS and walked straight across a few building blocks. The Baikohten Honten is right located at the basement level of a building.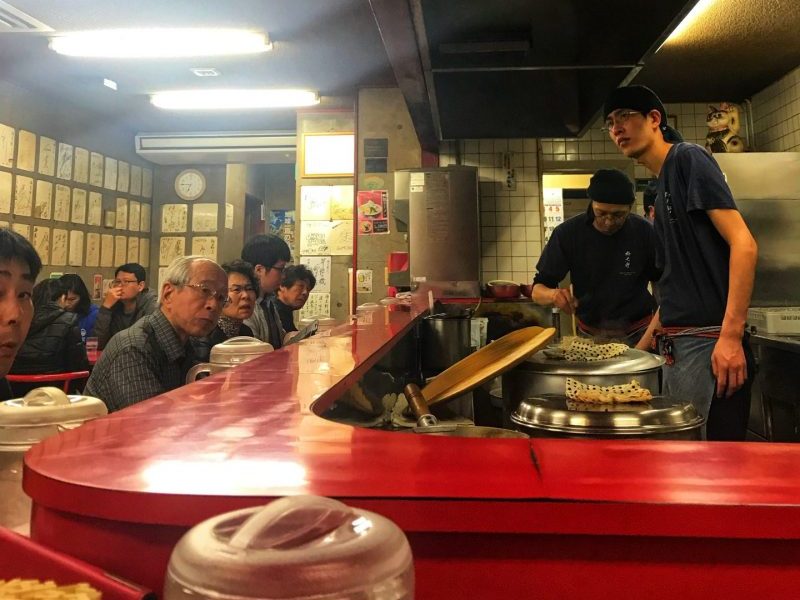 No doubt, Baikohken Honten is a traditional Japanese ramen shop with an open kitchen. And staffs were busy prepared ramen for customers. Fairly simple and small with only a few tables.
There was almost full during our visit to Baikohken Honten at early 6 p.m. We were seated at the counter. A friendly staff showed us the picture menus and we decided to try on the classic shoyu ramen.
Famous Asahikawa Ramen: Baikohken Honten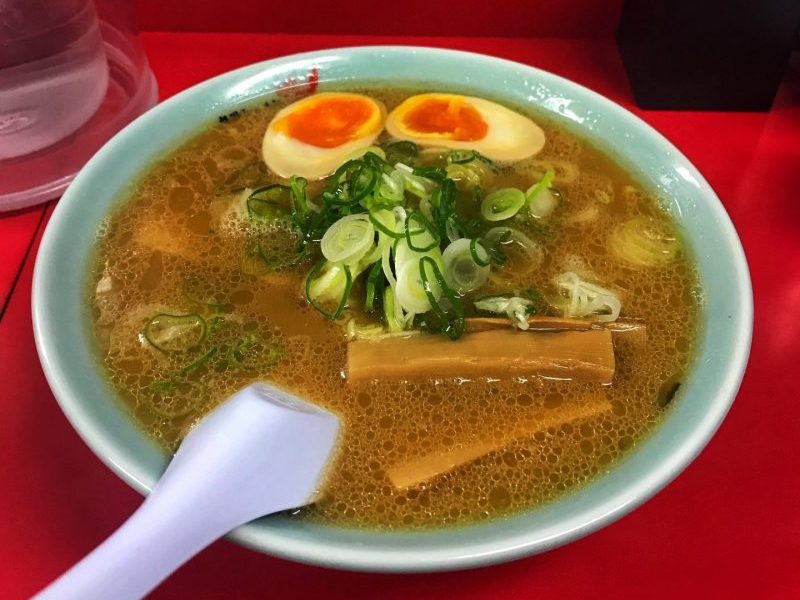 Our bowl of shoyu ramen served fast. It was garnished with vegetables, butter, pork slides, bamboo shoots and boiled egg that we added on.
The broth was so tasty. It is using pork, chicken and dried mackerel as the base of its soup. The taste was just perfect.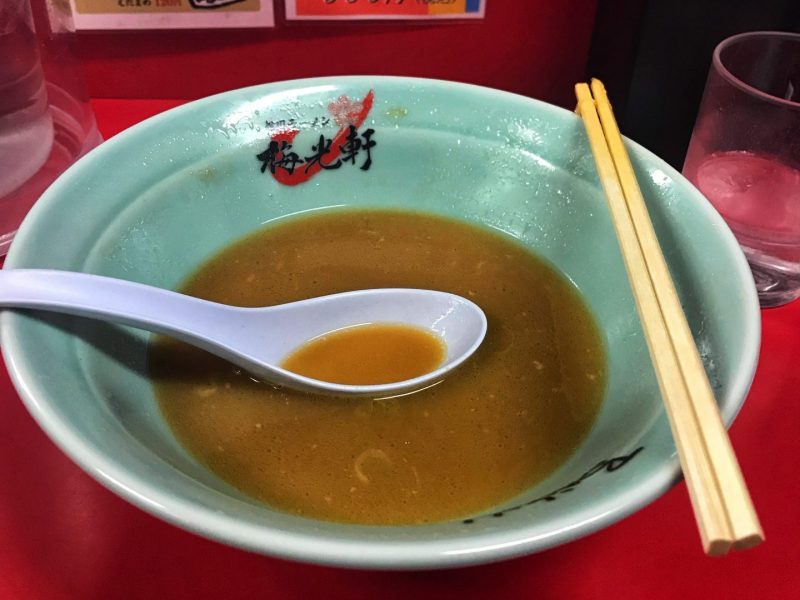 Beware of the huge portion! I am so glad that I make the right choice to order for the small bowl. See my empty bowl of shoyu ramen in Baikohhen Honten.
In short, the taste is quite different from traditional ramen soup that we had usually had in Japan. I feel that it is more salty and flavorful. Make sure to try on your own when you are visiting here. Must eat food in Asahikawa.
Others Best Ramen Shop in Asahikawa
Again, there are plenty of ramen shop in Asahikawa. The flavors may vary widely depending on the shop. So, it is quite hard to judge for the best one. Here are some recommended restaurants in Asahikawa where you can try on this hot specialty!
Let us know which one is your favorite:
Asahikawa Ramen Aoba has more than 70 years of history in making ramen. Their light taste yet rich in flavor broth is top choice from customer, especially ladies.
Hachiya Ramen Honten uses uses thick-cut noodles for its ramen. It is perfectly matched with its home specialty dark brown soup!
Santouka Asahikawa Honten is a specialty in its salty shio ramen, not shoyu ramen. This world-famous ramen shop first began in Asahikawa. Try on its rich and fragrant white pork broth.
If you wish to try on many ramen, consider getting to Asahikawa Ramen Village. It has total of eight Asahikawa ramen noodle stores, served the mini size of ramen. So you can try and compare at least 2-3 different type ramen here.
My Visit To Asahikawa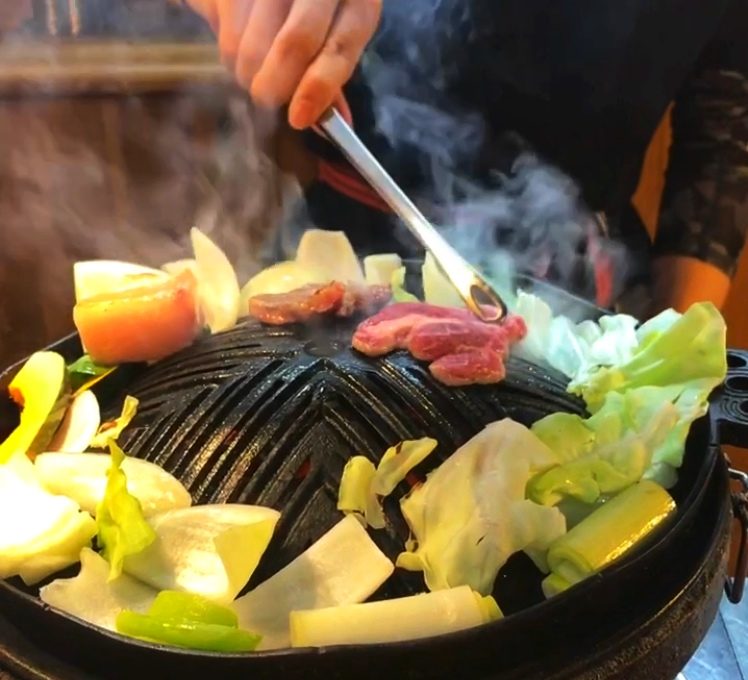 We stayed in JR Inn Asahikawa for three nights in Asahikawa. The hotel is strategically located beside the JR Asahikawa station. During our stay, we try and taste on many Japanese local food at Asahikawa, Biei, and Furano. For me, shoyu ramen is a must eat when you are visiting Asahikawa.
If shoyu ramen is not your choice and still wondering what and where to eat in Asahikawa? Check out our other Asahikawa food guide, the tasty lamb specialties in Jingisukan Daikokuya.
Coming to Hokkaido in Spring or summer? Read on our Asahikawa itinerary with amazing flower field.