Last updated on December 11th, 2023
Looking for what to eat Hokkaido when visiting? Remember to read on our Hokkaido food guide. The top 10 must eat food in Hokkaido will bring you to all the best food that hardly can miss.
Hokkaido is a food paradise in Japan and renowned for its fresh and delicious food. Every city in Hokkaido has its unique food guide with must-eat food on the list. From fresh seafood, cheap street food to expensive meals at restaurants. You can find all sorts of food in Sapporo, Otaru, Asahikawa, Hakodate, and every city. Most importantly, make sure you try out as much as possible when you are visiting Hokkaido.
Hokkaido Food Guide
Here is the Hokkaido Food Guide. The Top 10 must eat food in Hokkaido and where to try them.
Hokkaido Crab
Kaisendon (Seafood Bowl)
Soup Curry
Gengis Khan or Jingisukan
Hokkaido Ramen (Miso, Shio, Shoyu)
Sapporo Beer And Nikka Whisky
Yubari King Melon
Soft Served Ice-Cream
Hokkaido Dessert
Uni (Sea Urchin)
We also listed down some of the recommended best places and restaurants to try out all these Hokkaido must eat. Give them a try when you are visiting Hokkaido and you will fall in love on them!
Hokkaido Travel Tips:
When looking for the best price and biggest selection of hotels in Hokkaido check prices for
Hokkaido Best Hotel from Booking.com
. We found they are the best option and have a great cancelation policy.
Hokkaido Crab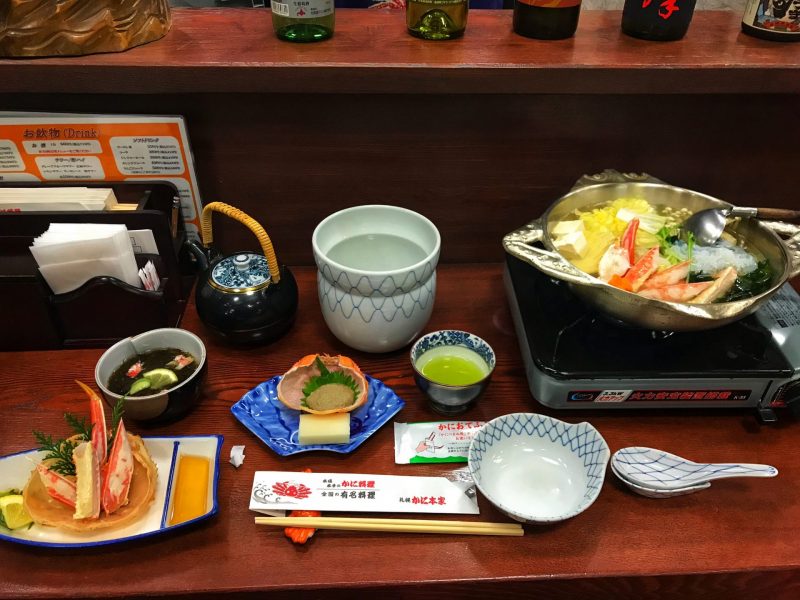 Firstly, there is no better place but Hokkaido can taste the freshness of the crab. The top three crab varieties in Hokkaido are snow crab, king crab, and hairy crab. Meanwhile, you can variously enjoy crabs. From simply boiled, grilled, rice bowl, or well prepared into a crab course meal.
However, crabs are not cheap even in Hokkaido especially the king crab. So, it is best to eat crab at the fish market with a cheaper price offer. Alternatively, see how we get the cheaper price from Kani Honke Sapporo: lunch menu.
Where to eat crab in Hokkaido:
Kani Honke Sapporo is one of the famous restaurants offering delicious crab dishes in Hokkaido.
Fish Market: Sapporo Central Wholesale Market, Nijo Market, Hakodate Morning Market
We tasted the fresh Hokkaido crab in kaiseiki style in Kani Honke. It is super popular with reservation is highly recommended as the restaurant is always full. Alternatively, consider booking your meal at Kani Honke Sapporo from Klook with your preferred dining time upon booking. Hassle-free to redeem and save your waiting time.
Kaisendon (Seafood Bowl)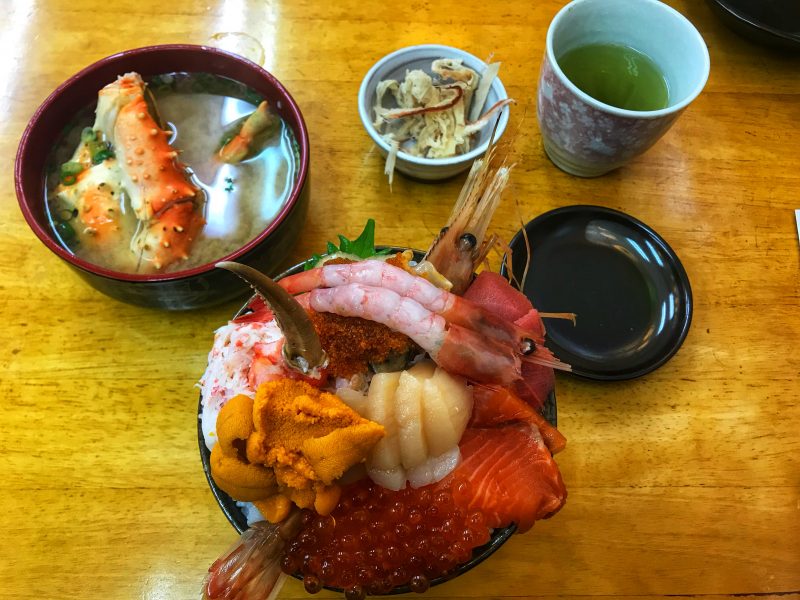 Secondly, kaisendon in our top 10 must eat food in Hokkaido. There is a reason why seafood in Hokkaido taste fresh and better. Most importantly, there are wide varieties of seafood to try in Hokkaido. So, kaisendon is a great way to taste a wide variety of seafood at the same time. Enjoy crab, tuna, salmon, squid, shrimp, scallop and more on rice. Moreover, we highly recommended eating the kaisendon at the fish market with a freshness guarantee.
Where to eat kaisendon in Hokkaido:
Located at Otaru Sankaku Market, Takinami Shokudo (滝波食堂) is specialized on kaisondon with variety of seafood rice bowl with generous of seafood on top.
Ajidokoro Takeda (味処 たけだ) is another best seafood rice bowl in Sankaku Market Otaru. It offers fabulous fresh seafood in a bowl. Reasonable price yet generous portion.
Ebisuya Sushi Shokudo at Donburi Yokocho Ichiba (Hakodate Morning Market).
Read also my food review to Takinami Shokudo and Ajidokoro Takeda during my visit to Sankaku Market Otaru.
Soup Curry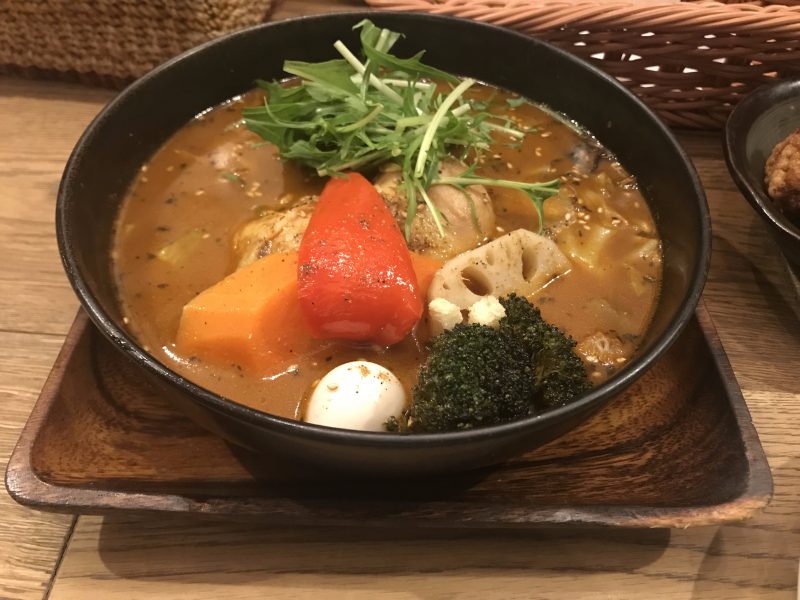 Next, soup curry is one of the unique local specialties in Hokkaido. It is different from the usual Japanese thick curry and can be drinkable. A hot bowl of soup curry comes with meat (chicken, beef, pork) or veggie only. It normally served with a plate of fragrant rice. Added, spicy level can be customized based on customer preference.
Best soup curry in Hokkaido: Sapporo served the best soup curry. Many restaurants in Sapporo are specialized and famous for its flavor of soup curry. The best soup curry in Hokkaido can be taste at Garaku, Samurai, Suage+, PICANTE and more.
We tasted on Soup Curry Garaku during my visit to Sapporo. Their soup curry is rich in herbal flavor with district aroma. Truly one of the must-try in Sapporo. Read on my food review on Garaku Sapporo for the best soup curry in Hokkaido.
Genghis Khan or Jingisukan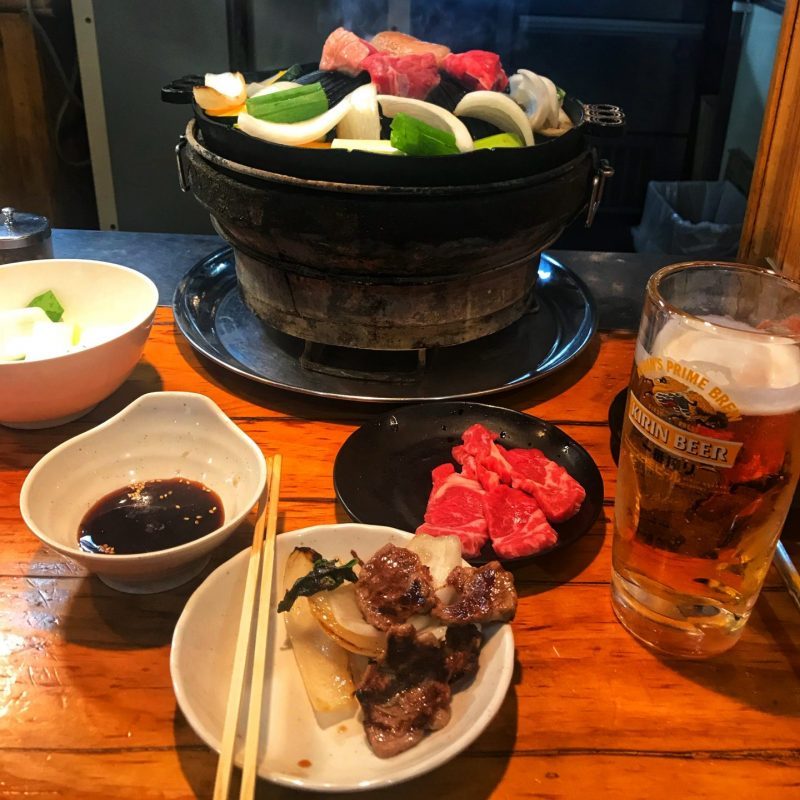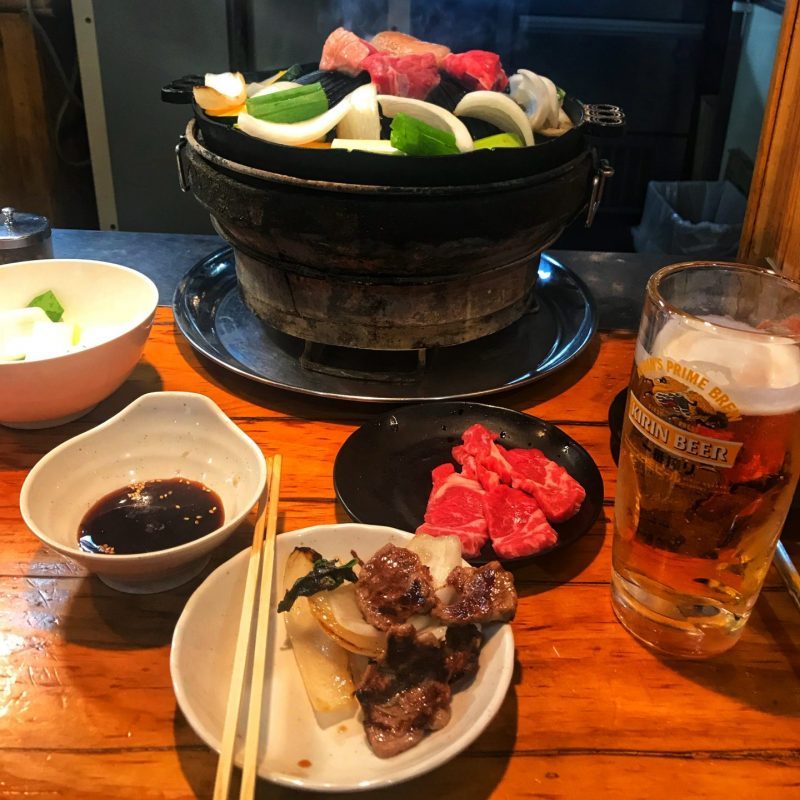 Another must eat in Hokkaido, Genghis Khan or Jingisukan. It is Mongolian yakiniku style with lamb/mutton grilled on a special helmet-shaped pan. Enjoy the tasty and juicy lamb together with vegetables like cabbage, pumpkin, and bean sprouts. Moreover, it even added an extra fragrance by using charcoal in the grill.
Best restaurant to eat Genghis Khan:
Jingisukan Daikokuya in Asahikawa is the tasty lamb specialties in town. We loved it and visited twice during our visit to Asahikawa. Check out our food review to Jingisukan Daikokuya.
Sapporo Genghis Khan Main Store love by diners from locals and tourists. It is especially famous for how they end their Genghis Khan meal with shime soup.
Alternatively, consider getting the unlimited Crab and Lamb BBQ Buffet at Sapporo Beer Garden. This is a great place where you can try the local specialty Ghengis Khan (Grilled Lamb), red king crab, snow crab, and 20 other dishes unlimited in one place. Added, you can pair your food with free flow of Sapporo beer, sake. Enjoy all the great food inside a historical building with 200 years of history. A popular buffet option in Sapporo with reservation is recommended.
Hokkaido Ramen (Miso, Shio, Shoyu)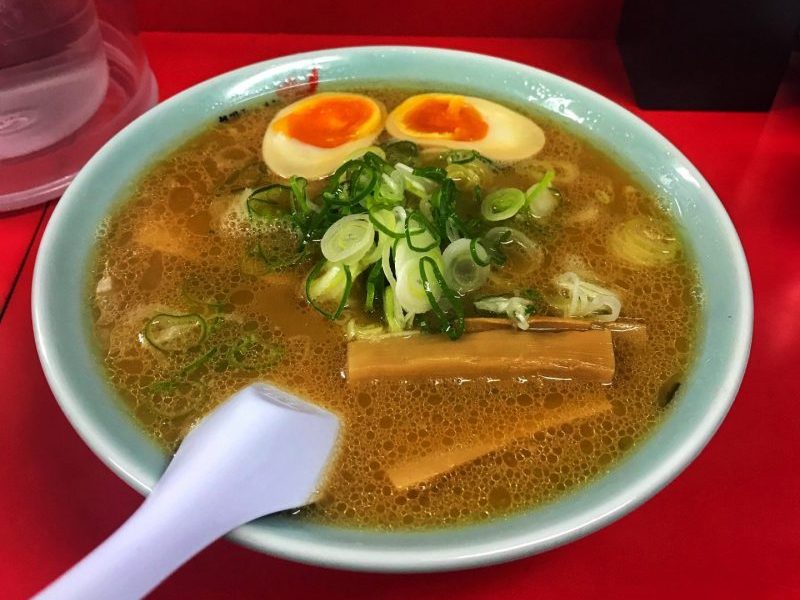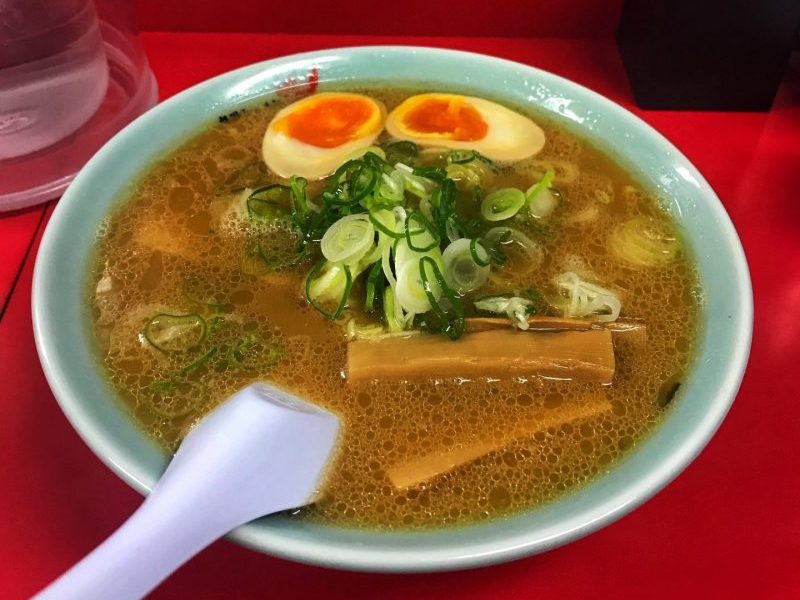 Different regions in Japan have their types of ramen. However, don't be surprise by ramen variety even in Hokkaido alone. For example, the three major cities in Hokkaido (Sapporo, Hakodate, Asahikawa) have their specialty on ramen.
Here is our ramen list and highly recommended by locals. Heading to shops to discover unique variations of ramen in Hokkaido.
Sapporo miso ramen: Ramen Kyowakoku, Ramen Mokuren, Yugeya
Hakodate shio ramen: Ichimonji Ramen, Menchubo Ajisai
Asahikawa shoyu ramen: Baikohken Honten, Ramen Aoba
Sapporo Beer And Nikka Whisky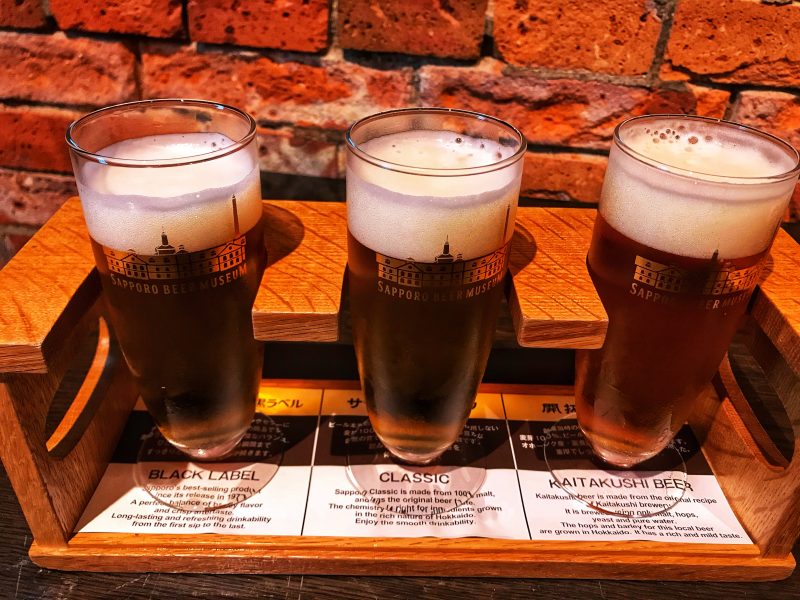 Generally, Hokkaido is the birthplace of beer in Japan. There are many local brewery in Hokkaido. However, Sapporo beer is the breweries that you can't miss when visiting Hokkaido. It is the oldest and most popular brand in Japan. Visit Sapporo beer museum to know more about their history. Get the Sapporo beer tasting at ¥800 at the Sapporo beer museum.
Alternatively, you may head to Nikka Whisky Distillery. It is located at Yoichi with 25 minutes by train from Otaru. One of Japan's top whiskey makers and very popular among the whiskey lover.
For instance, our visit to Sapporo Beer Museum and Nikka Whisky Distillery is part of Hokkaido itinerary:
Yubari King Melon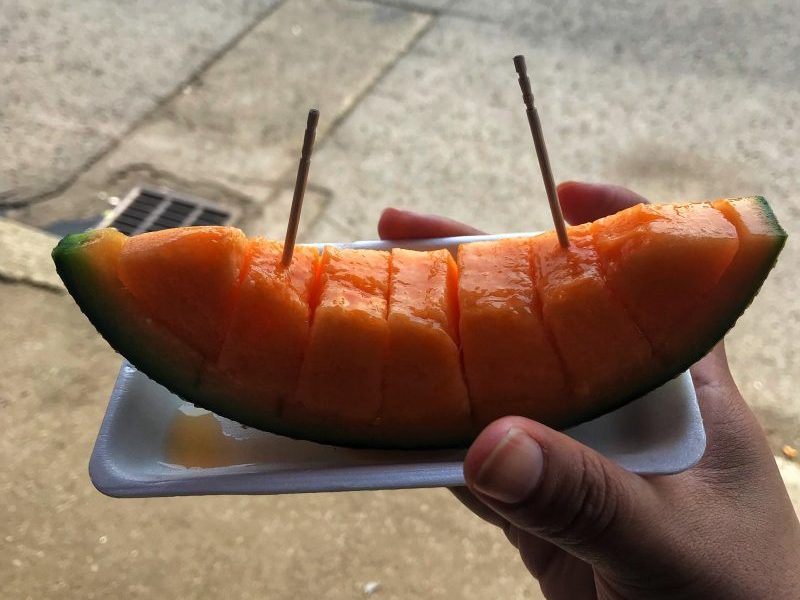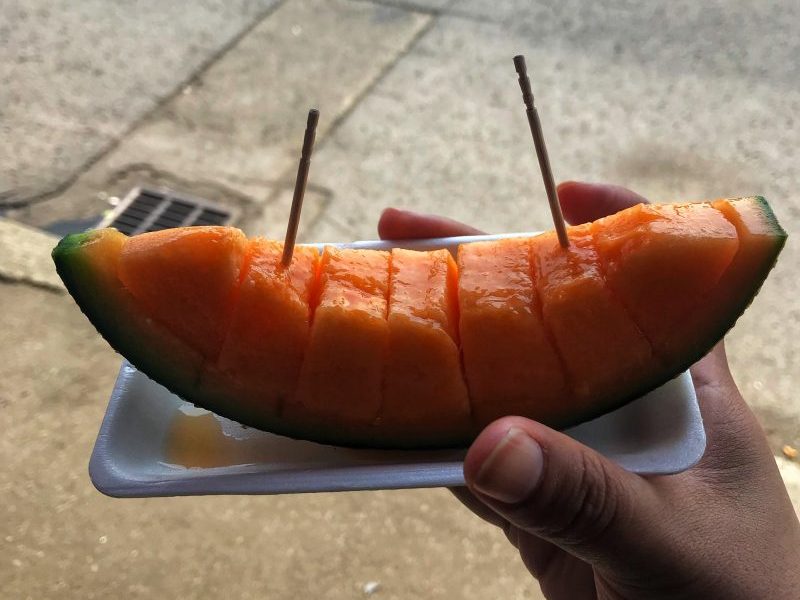 Next, Yubari King melons are dubbed the most expensive fruit in the world. It is renowned for its quality throughout Japan. A pair of Yubari melons were auctioned at ¥3 million in 2016 and ¥3.2 million in 2018. You may purchase the whole melon or in slices. In general, you can get Yubari melon at most of the supermarket and fish market in Hokkaido.
Soft Served Ice Cream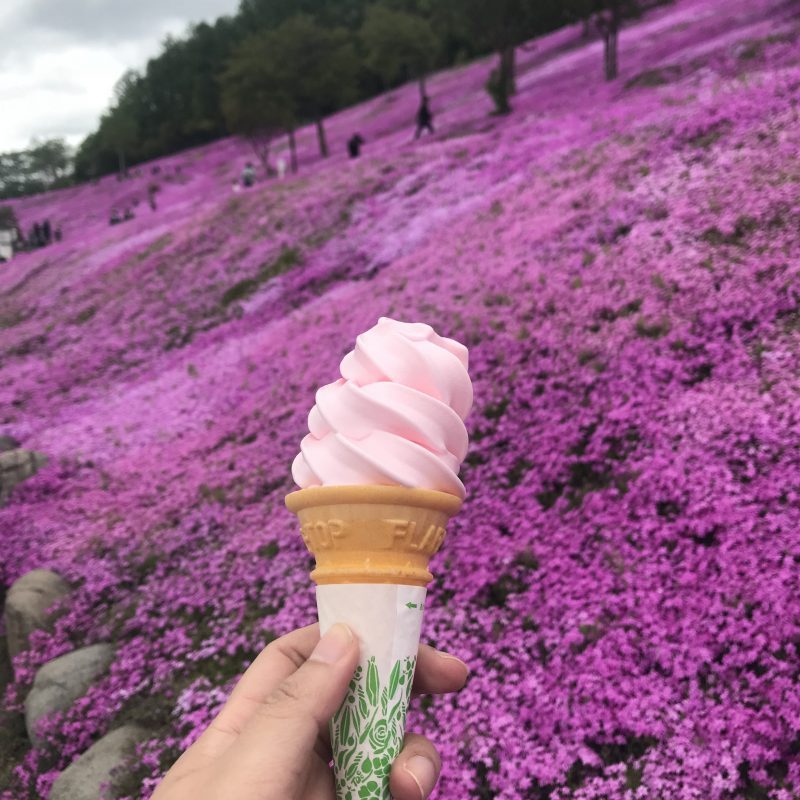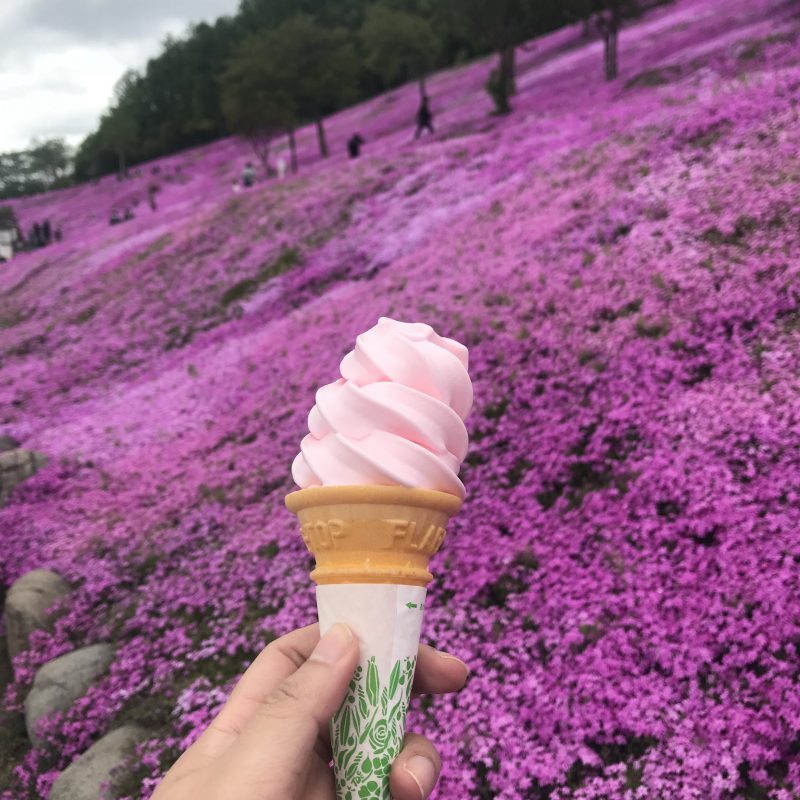 Hokkaido is famous for its fresh dairy products. It is one of the factors that making delicious soft served ice cream in Hokkaido. Different flavors of soft-serve ice creams are produced locally. Besides, there are some unique or seasonal soft served ice cream to try on when visiting Hokkaido.
Shibazakura ice cream in Takinoue Park
Lavender soft served ice cream in Furano
Pumpkin, corn, sweet potato, melons and more.
Hokkaido Dessert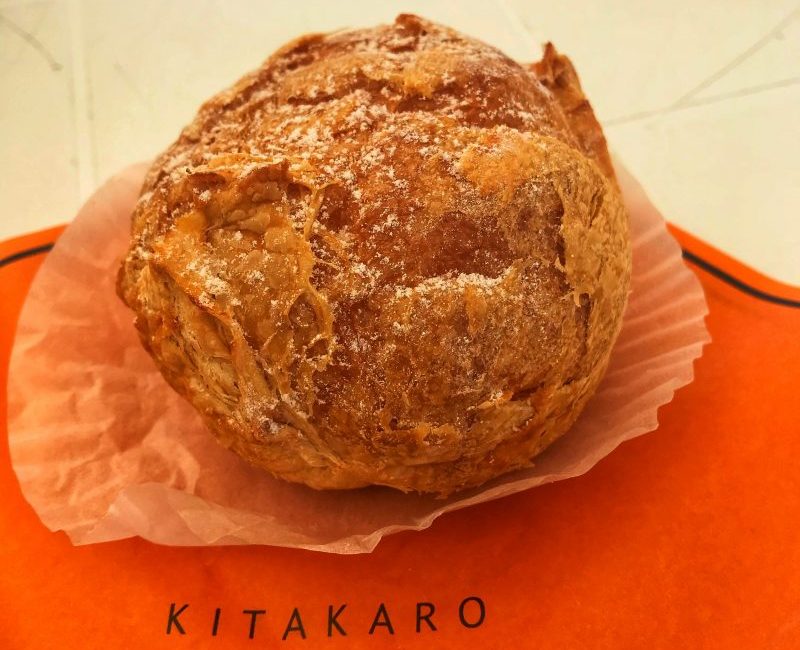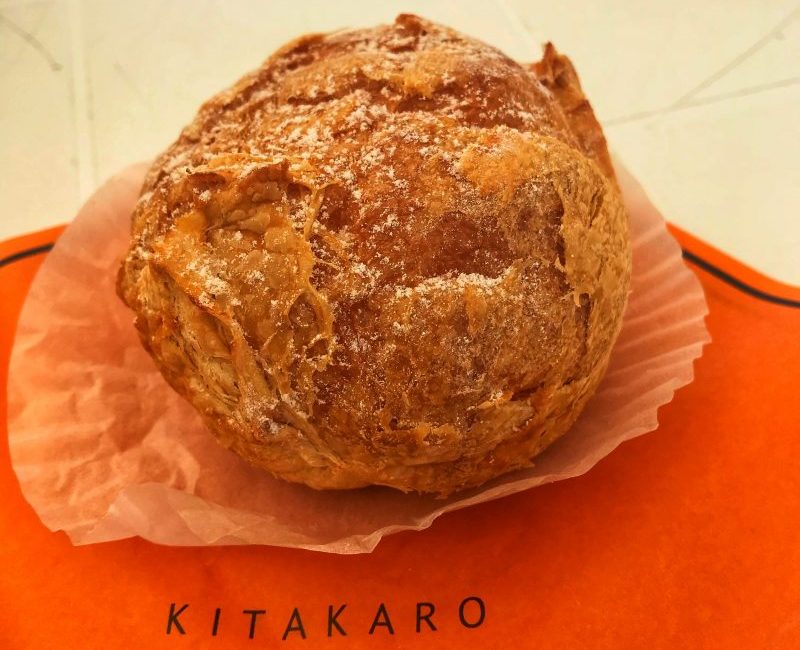 That is to say, Hokkaido is the origin of many famous desserts in Japan. Thanks for the dairy farm and local produce. So, it is not surprising that Hokkaido is best known for its dessert. For instance: parfaits, cakes, sweets, cookies, rice cakes and more. Moreover, it is so good to try their freshly made dessert at their origin store in Hokkaido. Added, don't forget to get some as a souvenir back to home country.
Shiroi Koibito with chocolate sandwiched between two thin butter cookies.
Letao is famous for its cheesecake. The "Double Fromage" is one of their well-known product.
Rokkatei with white chocolate sandwiched between two cocoa biscuits.
Kitakaro is popular for its Baumkuchen and Kaitaku Okaki snack. Their cream puff is very popular. Try it if you are visiting their store in Otaru.
Uni (Sea Urchin)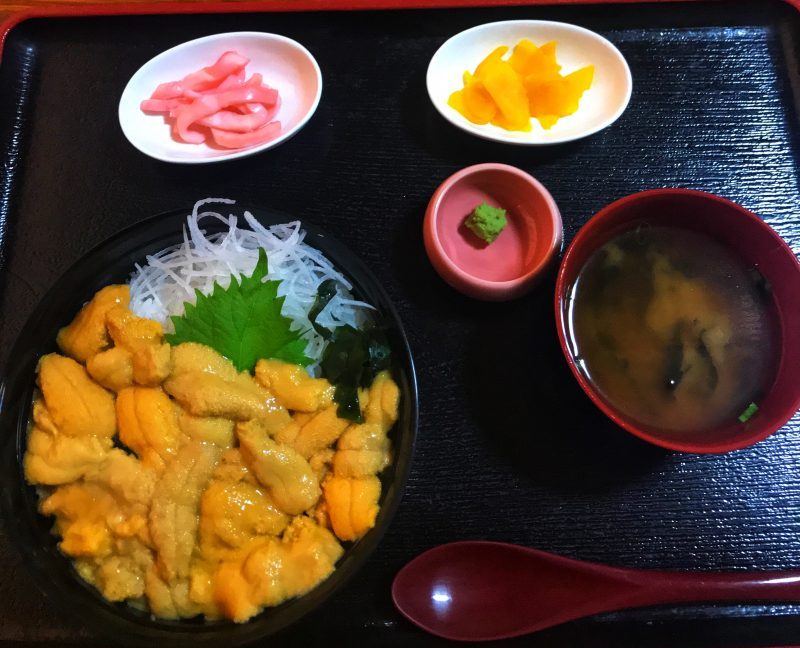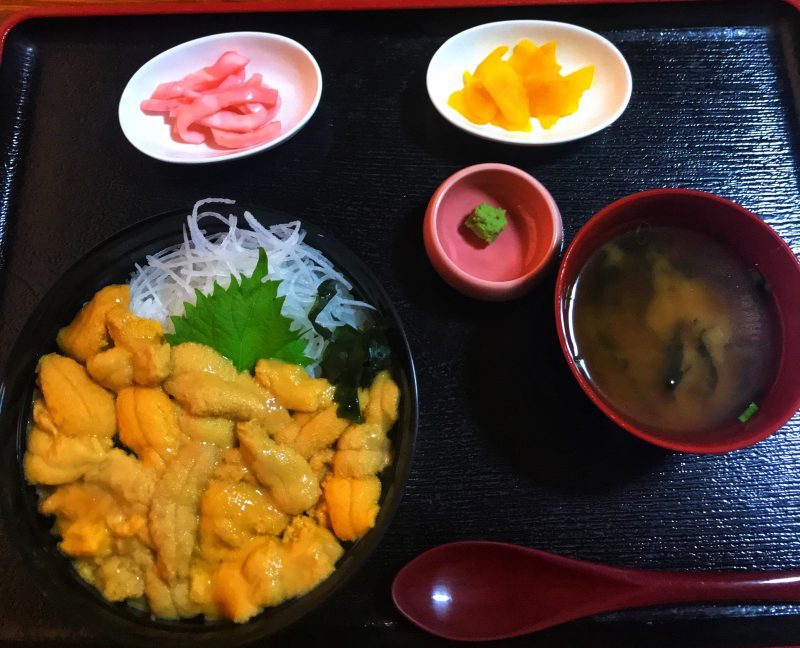 Last but not least, uni or sea urchin is one of our top 10 must eat food in Hokkaido. No doubt, Hokkaido is the best place to taste the freshness uni. Shakotan is widely renowned for its best sea urchin in Hokkaido. Meanwhile, summer is the best season for sea urchin, started from June to August. As a result, many locals and foreign tourists are flowing to Shakotan for ultimate fresh sea urchins during this period.
Best place for sea urchin in Shakotan:
Osyokujidokoro Misaki (お食事処 みさき) and Osyokujidokoro Naramuraya (お食事処 中村屋) are famous with the best sea urchin in Hokkaido. Both restaurant run by fisherman and family. Their seafood is freshly caught to guarantee their freshness.
Seasonal must eat food in Hokkaido and only open in summer. Check out our food review to Naramuraya during my visit to Shakotan.
Overview: Hokkaido Best Food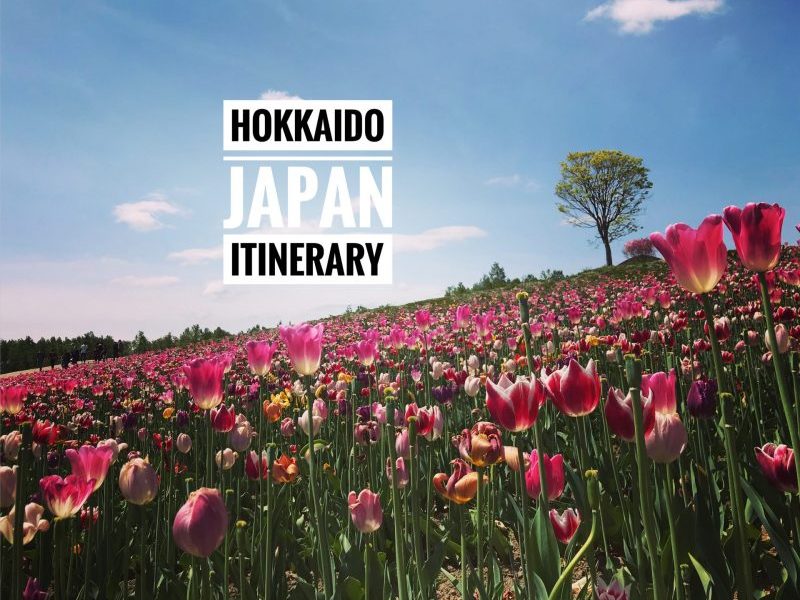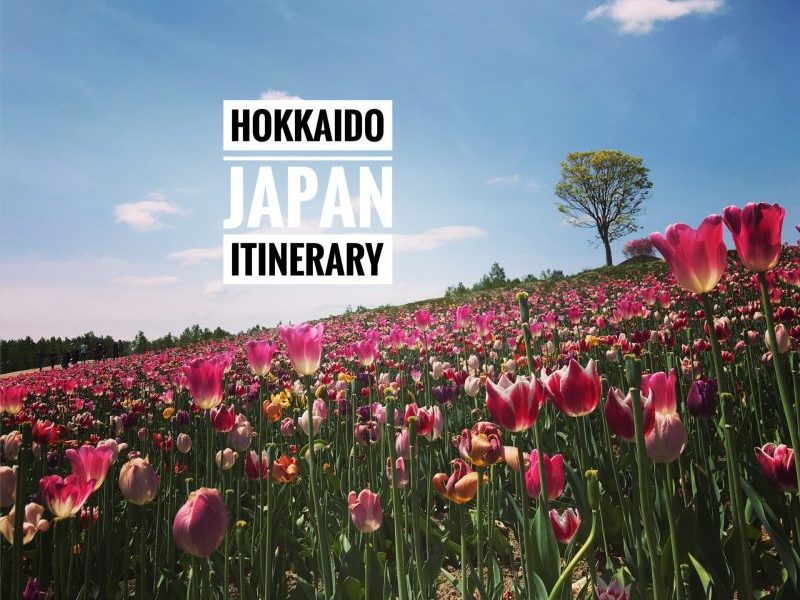 Last but not least, this Hokkaido food guide is part of our travel food post. Despite the Hokkaido best food, we spend an amazing trip to Hokkaido during the end of Spring. There are many top attractions and the best food to eat in Hokkaido. We visited Sapporo, Noboribetsu, Hakodate, Lake Toya, Asahikawa, Furano, Biei, and other famous places. We tried the best food and restaurant in Hokkaido. Don't miss it if you are looking for what to eat in Hokkaido.
Here are some final Hokkaido food guide when you're looking for what to eat in Hokkaido:
What is the top five must eat food in Hokkaido?
The top five must eat food in Hokkaido is Jingisukan (Lamb BBQ), Hokkaido seafood (sea urchin, crab, scallop and many more), Soup Curry, Hokkaido Ramen (Miso, Shio, Shoyu) and Yubari King melon.
What food is Hokkaido famous for?
Hokkaido is renowned for the high quality and freshness of its seafood. You can try the fresh seafood such as Hokkaido crab, sea urchin, una, salmon, squid, shrimp, scallop and more.
How much per meal in Hokkaido?
Depend on what you eat in Hokkaido. The meal prices in Hokkaido can vary, the average cost of food in Hokkaido is ¥4,000-¥8,000 per day. Besides, it can be easily cost up to ¥5,000 for a luxury seafood meal in Hokkaido.
Lastly, feel free to check out my Hokkaido travel post while planning on your Hokkaido itinerary.
How To Plan Your Hokkaido Trip On Budget: Travel Guide, Itinerary & Money Saving Tips!
For more detail for the best place to visit in Hokkaido:
Useful Hokkaido travel guide: