Last updated on October 2nd, 2023
To help you figure out where to stay in Hakodate during your upcoming trip to the city, make sure to read about our accommodation for the best hotels and budget range.
Being Hokkaido's third largest city, Hakodate is large and vibrant. It is one of the most attractive cities in Hokkaido with many unique attractions that can be visited during your trip there. The port city is one of the Japanese port cities that were opened for international trading, so it is no surprise the city is a perfect mix of Japanese and Western cultures. There are a few amazing sights that Hakodate has to offer.
Plus, Hakodate is also best known for its delicious and freshly caught seafood. You can spend a day exploring the morning fish market and food scene with ease. You'll find something for everyone when visiting the city.
For the first-time visitor, I am sure you will wonder where is the best place to stay in Hakodate when visiting this port city. This quick and easy accommodation guide provides a list of Hakodate hotels that are well-connected with public transport at different budget ranges. Free free to check it out!
Quick Guide: Where To Stay in Hakodate
Looking for the place to stay in Hakodate? These are our recommendations for places to stay in Hakodate based on distance from station and budget range.
Nearby JR Train Station (Less than 5 minutes walk):
Within walking distance (About 5 to 10 minutes):
Easy access with tram connection or self-driving:
For more detail, continue to read on to learn more about the best hotel to stay in Hakodate!
Four Points by Sheraton Hakodate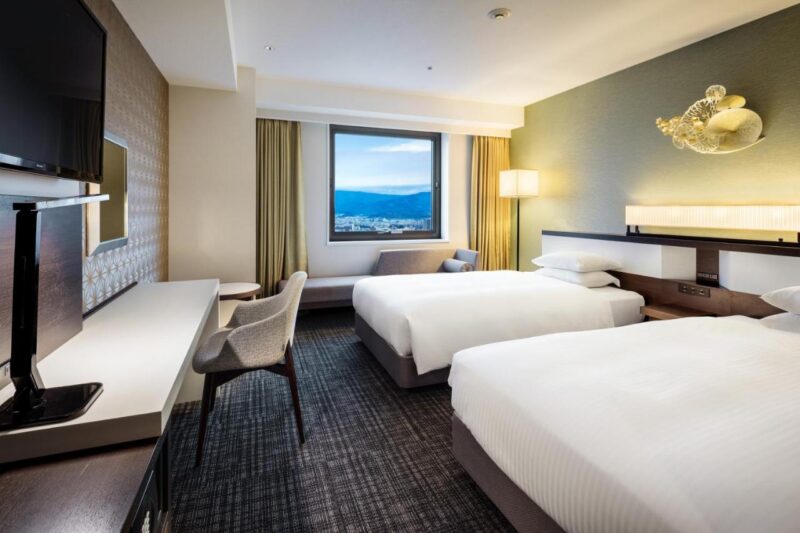 Four Points by Sheraton Hakodate: One of the popular picks in Hakodate. Thanks to its strategic location, the property is just a minute's walk from JR Hakodate Train Station and tram link, very perfect for travelers traveling by public transport. It is also conveniently located about 10-minute walk to the city attractions such as historic Hakodate Meijikan, Orthodox Church, Hakodate Morning Market, and Red Brick Warehouse.
The rooms are tastefully decorated with comfortable beds and feature a nice view. The clean and good sizing room follow Japanese standard. Friendly and professional staff are ready to help with any problem.
JR Inn Hakodate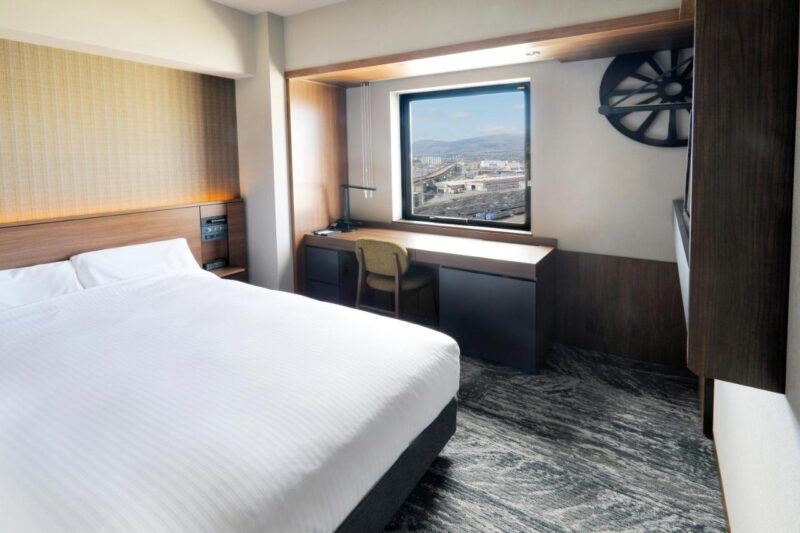 The JR Inn Hakodate is a superb modern and stylish hotel in the heart of Hakodate. The property itself is very new and nicely designed. The rooms are compact but well designed so feels spacious. It also had a hot bath on the top floor with great views over the city.
JR Inn Hakodate is always the popular pick for travelers traveling by train. The location is super excellent where located inside the JR station and there is literally no better location. Staffs are very friendly and detailing. 24-hour front desk and luggage storage space is another great plus.
FAV Hotel Hakodate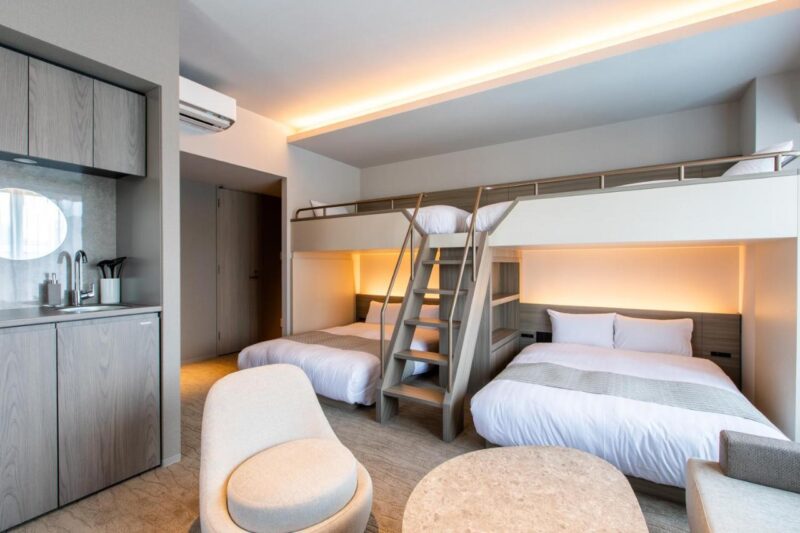 Newly open in 2022, FAV Hotel Hakodate immediately gained popularity among travelers. It is perfect for travelers looking for a clean and comfortable stay when visiting the city. The rooms are spacious and clean and come with air conditioning. Studio rooms are available equipped with a kitchen, kitchenware, and electric kettle.
This fabulous elegant hotel is good access to Hakodate Station, Hakodate Morning Market, and Kanamori Warehouse. Perfect for sightseeing. Besides, FAV Hotel Hakodate also offers free parking for guests.
Comfort Hotel Hakodate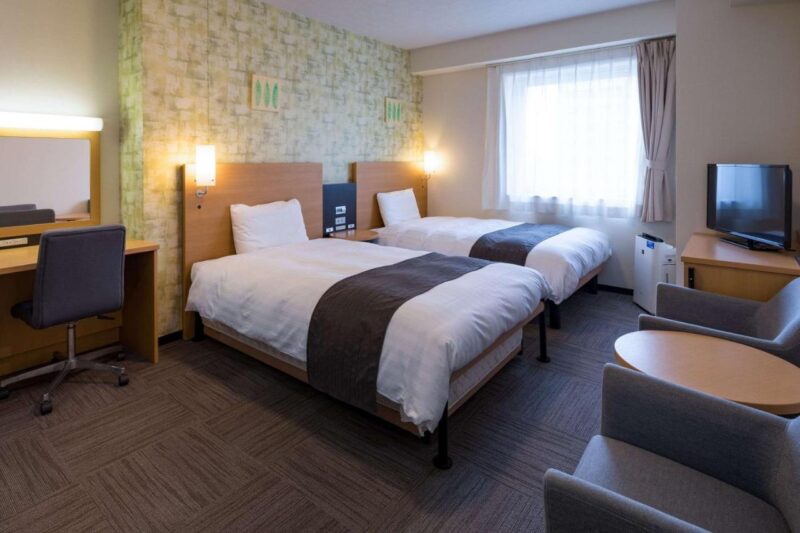 Comfort Hotel Hakodate: Mid-budget travelers can consider this accommodation. The property is situated in front of JR's Hakodate train station and conveniently located near many shops and attractions.
Rooms are standard business hotels that are clean, comfortable, and equipped with modern amenities. Complimentary continental breakfast and free coffee in the lobby are a great plus. Staffs are extremely welcoming, friendly, and always helpful. The best place to stay if you are looking for where to stay in Hakodate with good location and reasonable price.
Hotel WBF Watatsuminoyu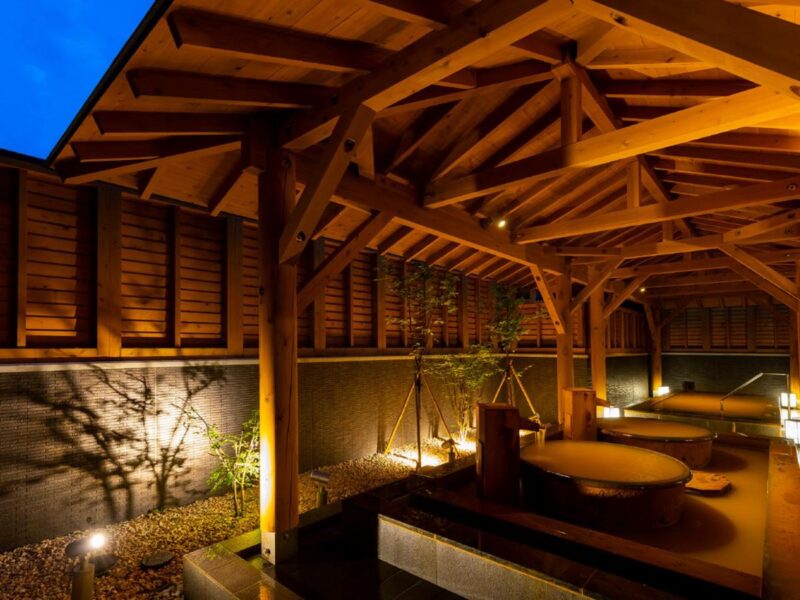 Another best place to stay in Hakodate is the Hotel WBF Hakodate Watatsuminoyu. It is one of the popular picks when choosing where to stay in Hakodate. The location is good with a short walking distance from Hakodate station, the morning market, and most sightseeing spots.
The rooms are well-designed, clean, and comfortable. Their hot spring bath is fabulous with several baths including outdoor and two sauna facilities. Breakfast buffets are amazing with a vast variety of food to choose from. Staffs are very friendly and accommodating.
Hakodate Kokusai Hotel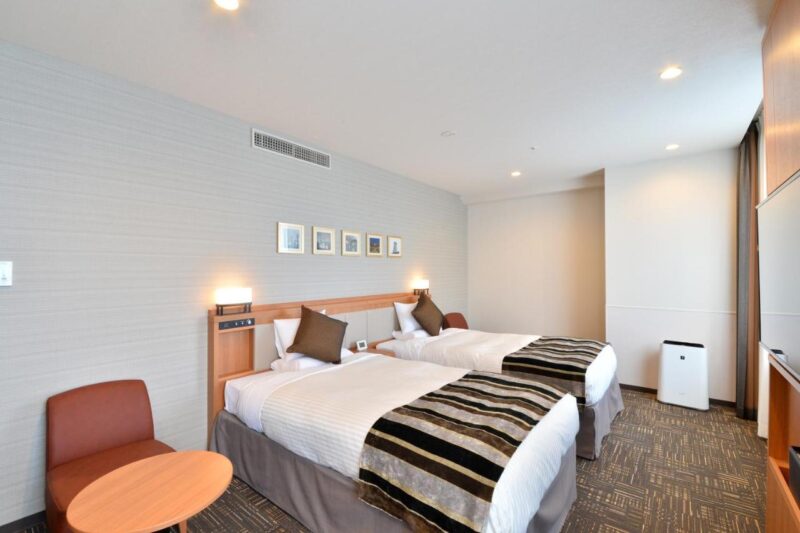 Hakodate Kokusai Hotel: A mid-range accommodation stays in Hakodate with a strategic location. Staying here means you'll be close to the action and easy to access public transport with about ten minute walk from Hakodate JR station, and minutes away from the morning market and red brick warehouse. The staff was excellent, attentive, and very enthusiastic to provide service.
Variety rooms are available including family rooms for triple or four-person stays. So it is very suitable for a group of families. Clean rooms and comfortable beds for guests. Another great plus is the public onsen bath located on the high floor with lovely views of Mount Hakodate.
APA Hotel Hakodate Ekimae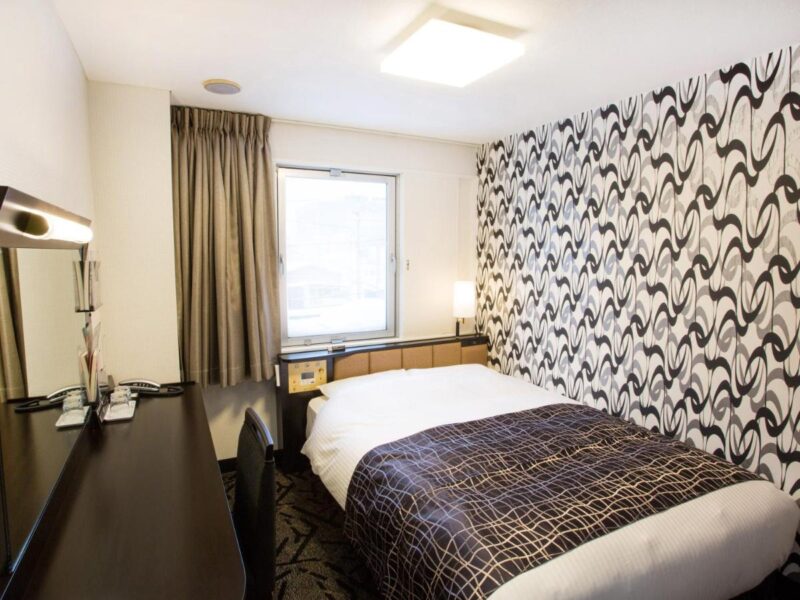 APA Hotel Hakodate Ekimae is the best place for a convenient and budget stay in Hakodate. The location is superb and within easy visibility of the JR Hakodate Train Station. Lots of eateries nearby and easy access with a comfortable stroll to the central historic district.
Just like the APA Hotels standard, this property comes with good facilities and a high level of cleanliness. The rooms are nicely decorated with modern design. Fantastic service and an unbelievable price.
Hotel MYSTAYS Goryokaku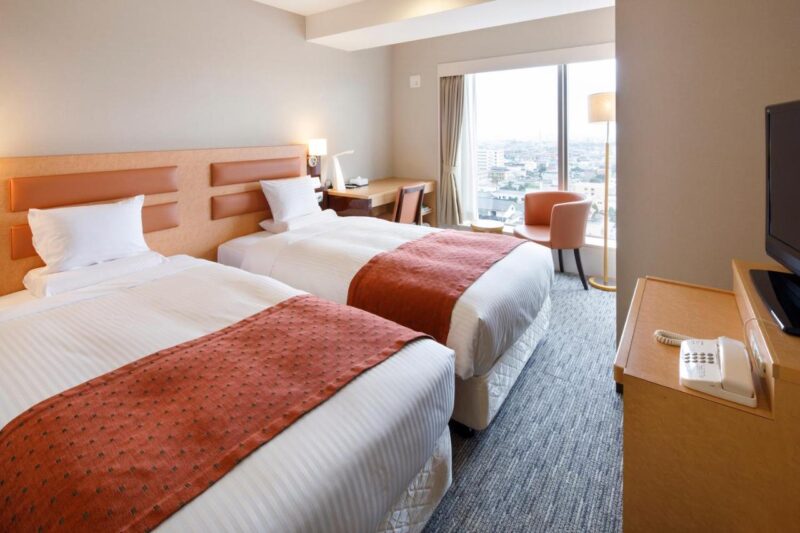 Hotel MYSTAYS Hakodate Goryokaku is one of the most affordable places to stay in Hakodate, you get a lot of value for your money as the large rooms are sparkling clean and come fitted with an air conditioner and a private bathroom.
The property is slightly far from the JR station but still easily accessible with 15 mins tram ride. The property is just a 1-minute walk from the Goryokaku Kouen-mae tram stop that takes you to all the sightseeing spots in Hakodate. It is located closer to the Goryokaku Fort, with shops and restaurants nearby.
HakoBA Hakodate by THE SHARE HOTELS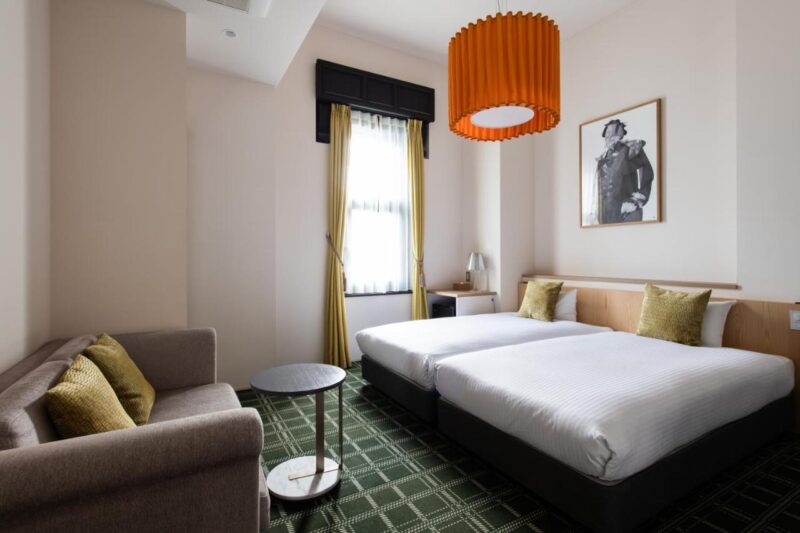 HakoBA Hakodate is highly recommended for mid-budget travelers when looking for where to stay in Hakodate on a budget. It is a historical building that transformed into an affordable accommodation with a sleek design. The building is unique tastefully decorated and aesthetically pleasing.
HakoBa offers a range of different room types including dormitory rooms, twin, double, and family rooms, you can select yours based on your preferences. Most importantly, all are very affordable. The location is good and within walking distance to the attractions such as the red brick house. Slightly far from Hakodate station but accessible with either bus or tram lines. Paid parking is available nearby.
Overview: Best Hotel To Stay
All in all, we hope you find your best stay in Hakodate. This quick and easy accommodation provide a list of Hakodate hotels close to famous sites at different budget range. It is pretty easy as you know exactly where to stay based on what you want to do.
For proximity to the train station, we highly recommended FAV Hotel Hakodate. It is brand clean with good access to the Hakodate Station and morning market. Spacious and comfortable rooms at a reasonable price. Alternatively, stay at Hotel WBF Hakodate Watatsuminoyu with the fabulous hot spring baths featured. This will make the experience more memorable!
Traveling to Hokkaido? If you are interested, please continue to read on for more detail on the best place to visit in Hokkaido.