Last updated on September 23rd, 2023
Check out our Whistle Lark hotel review, a great accommodation stay for those interested in visiting Jeju island with a strategic location of great value.
Jeju Island is the hottest domestic honeymoon location for Korean and a famous tourist destination for family, friends, or solo travelers. Deciding where to stay when getting around in Jeju Island can be a headache.
Jeju city is the first landed place regardless of domestic or international. If you only planned for a limited night for getting around in Jeju, stayed in Jeju city. It is also a great option for the first and last night before heading to Jeju airport.
Where to Stay in Jeju City?
There are two main areas to stay in Jeju city: the old town area or the new town. The Jeju old town is located at the east of the airport with a major famous eatery nearby. While Jeju's new town is more happening with shopping streets and homes for most of the government buildings.
I am more prefer to stay in Jeju's old town, as it is more convenient in terms of location, nearby to famous restaurants and top city signs. There are some options for you if you also consider staying in Jeju's old town.
Some people will opt for accommodation with easy access to public transport.
Whistle Lark Hotel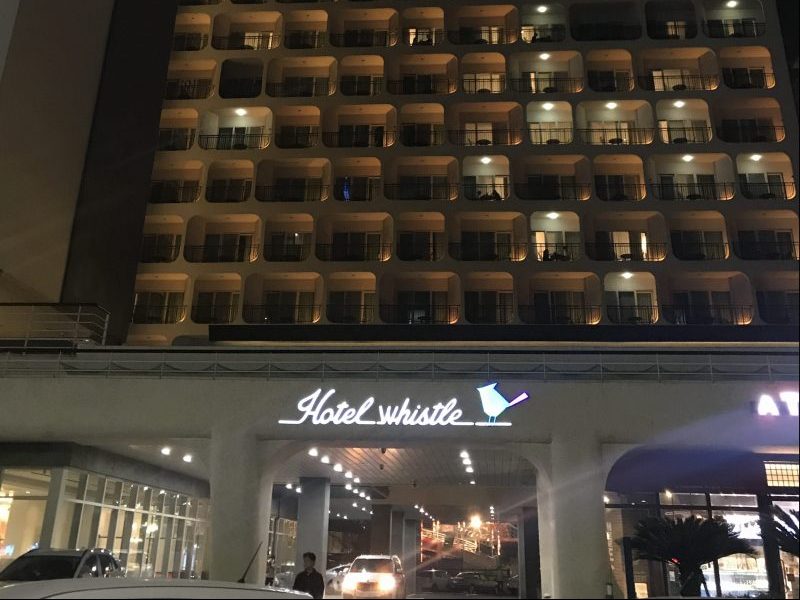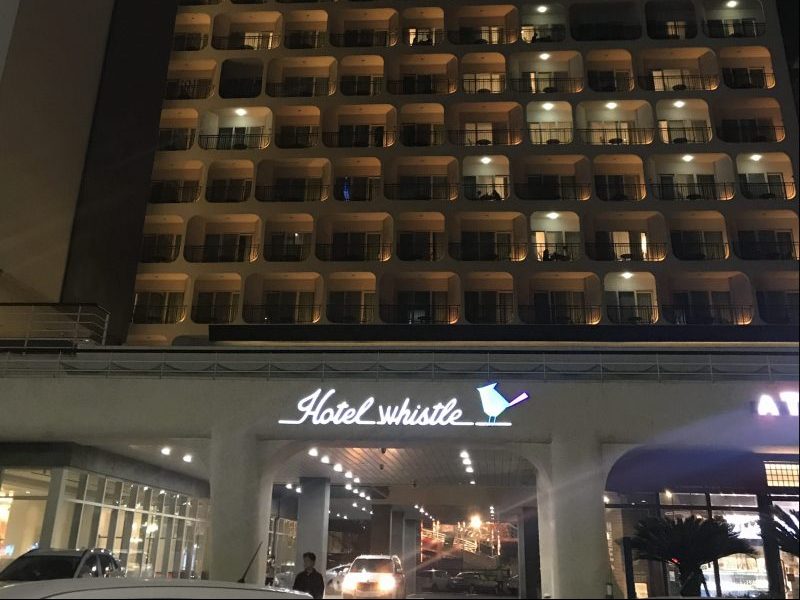 We choose to stay at Whistle Lark Hotel in Jeju old town during our first night arriving on Jeju Island. The strategic location, attractive price with four-star standard, and great reviews from customers are something that we choose for it.
Interior Design of Whistle Lark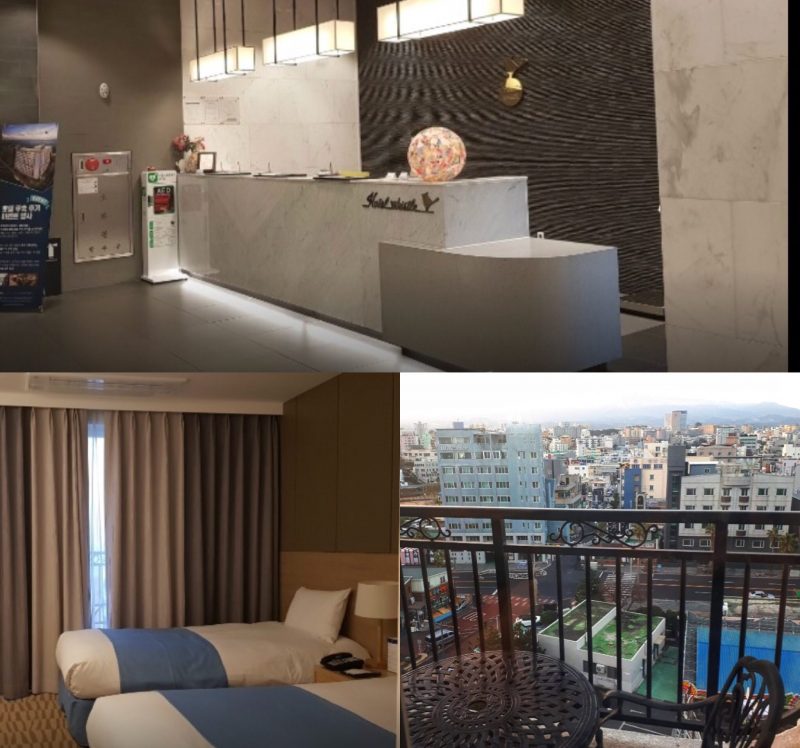 When we first stepped into the hotel, we were greeted by a friendly English speaking hotel reception. The Check-in process was very smooth and we were getting our hotel room keys fast.
Our room was a twin room featured with two big sizes single comfy beds. It was very spacious and well furnished. Moreover, the bathroom is large with toilet amenities provided.
The balcony is not too big and only limited space to stand after putting the table and two chairs. We have the city view room since we have only one night's stay in Whistle Lark Hotel. But you opt for an ocean view room with a higher cost.
Overall the room is clean, comfortable, and meet our expectation.
Strategic Central Location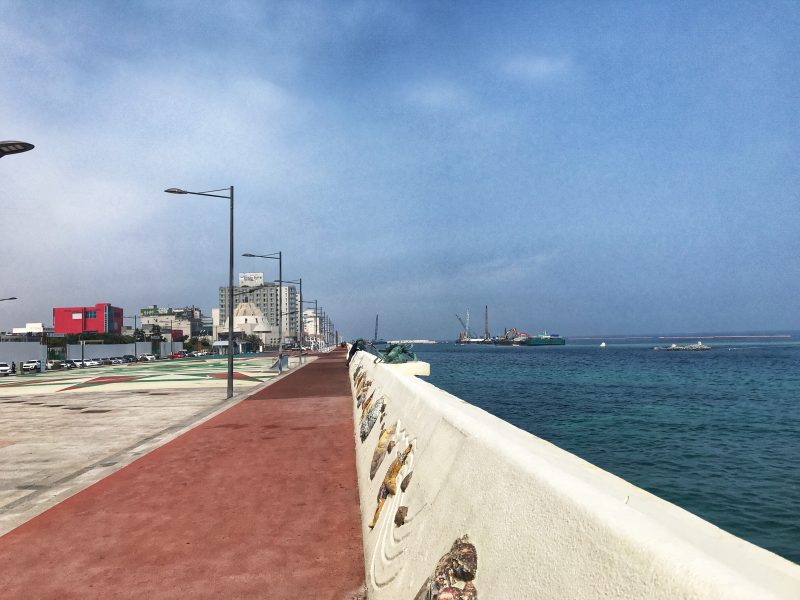 The winning point of Whistle Lark is its strategic location in the old town area. It is located close to Jeju airport with less than a 10-minute driving journey. So it is a great option for the first and last night's stay at the airport.
There is a coastal walkway for strolling along with breezing sea wind in front of the Whistle Lark Hotel. You will meet the Hotel Regent Marine The Blue and Ocean Suites Hotel if you walk along the walkway.
Furthermore, there are dozens of eateries and restaurants within short walking distance. Black port street, sashimi street, Dongmun market, and Jungang underground shopping street also can be reached within a short walk.
After checking into the room, we choose to walk to Dongmun market for some local flavor before dinner. We opted for Dombedon, a popular restaurant on black pork street for our first dinner on Jeju Island.
See more of our dining experience in Dombedon
Cons of Whistle Lark Hotel
There is an amusement park across the street from Whistle Lark Hotel. So sometimes it can be very noisy with loud K-pop music. So beware and ask for a quiet room if possible.
The infinity swimming pool is one attractive point for Whistle Lark but unfortunately not in use during our stay.
Our Whistle Lark Hotel Review
In short, our stay at Whistle Lark Hotel is satisfactory. It is a great base to explore the vibrant city with a strategic location within walking distance. There is a breakfast option available if you want. But since we have not purchased the breakfast option so we hardly comment about it.
There is still room for improvement including the cleanliness and service. However, looking at the room price, it is a great value for 4-star accommodation in Jeju city. Plenty of car parks is available so good for those with self-driving in Jeju.