Last updated on December 11th, 2023
In this Okayama travel guide blog, you'll find several things to do and how to plan your itinerary to Okayama City and Kurashiki. The best Okayama day trip from Osaka or Kyoto.
Located in the Seto Inland Sea in the Okayama Prefecture, Okayama (岡山) is a less-traveled destination compared to Kyoto and Osaka. This hidden gem is well-known among locals for its breathtaking scenery, rich culture, and delicious local cuisine. The most notable attractions include the Okayama Castle and Korakuen, the iconic landscape garden. It is a perfect place to take a day trip from Osaka or Kyoto since the environment is laid-back and peaceful.
During my visit to Oakayama, we weren't expecting much from Okayama at first. But by the end of my trip, we were quite impressed by how charming this place really is. We truly our time here, and that's why we've decided to write this Okayama itinerary  so that hopefully you can get some inspiration for an upcoming visit.
In this Okayama travel guide blog, we're sharing a one-day Okayama itinerary highlighting the must-see attractions, how to get to Okayama, how to travel around the city and Kurashiki, and other helpful travel tips. Continue more on what to expect with this Okayama day trip!
How To Get to Okayama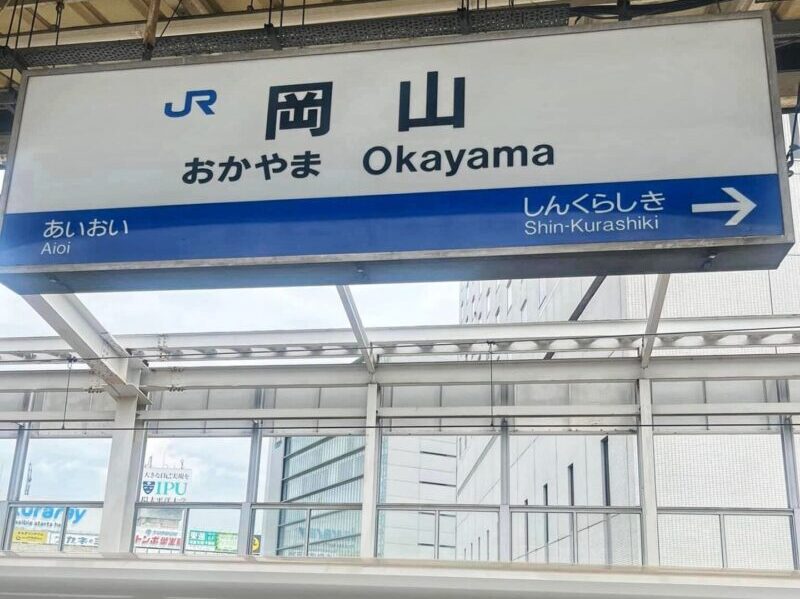 Getting to Okayama with Shinkansen – Okayama's location is exactly what I think makes it worth visiting. It is located on the Sanyo Shinkansen (bullet train) that connects Shin-Osaka and Fukuoka. So Okayama is easy to access with a 1-hour Shinkansen ride from Osaka or Hiroshima.
If you have a Japan Rail (JR) Pass, you can use it to cover this part of the transportation. Take note due to the high price of a JR Pass, this option ONLY makes sense if you already have a JR pass (which you can purchase here before your trip).
Alternatively, consider purchasing the Kansai Wide Area Pass or JR Kansai Hiroshima Pass if you plan to visit the nearby attractions.
Rent a car and driving in Okayama – If you have an international driver's license and are comfortable with driving in a foreign country, this is the most convenient and easy option. There are many off-the-beaten-path destinations where you can plan for your Okayama itinerary. You can compare the car rental from Rentalcar.com with customer reputation.
Getting Around in Wakayama City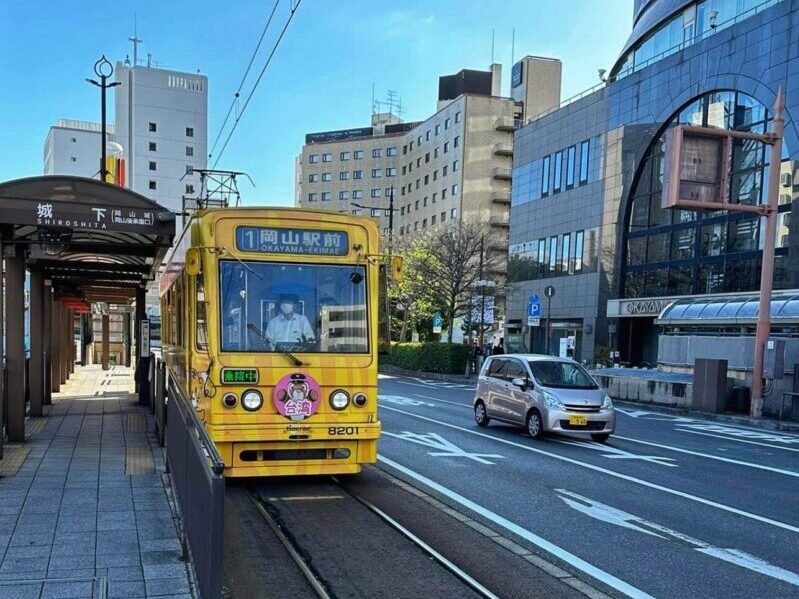 Okayama City is easily explored on foot or using public transport. The Okayama Station is centrally located in the city, you can either walk or take public transport to most of the attractions in the city. The popular attractions Okayama Castle and Korakuen Garden are about 20 minutes on foot.
Besides, you can also use the trams (streetcars) to travel between Okayama Station and Okayama Castle. The streetcar costs about ¥120.
How Many Days For Okayama
Okayama is a popular short-trip destination from Osaka, loved by locals and tourists alike. You can visit Okayama as a day trip or as a short 2-day trip. Some visitors even opt to spend as much as 4 days exploring the nearby attractions and further to the Chugoku region.
What To Do for Okayama Itinerary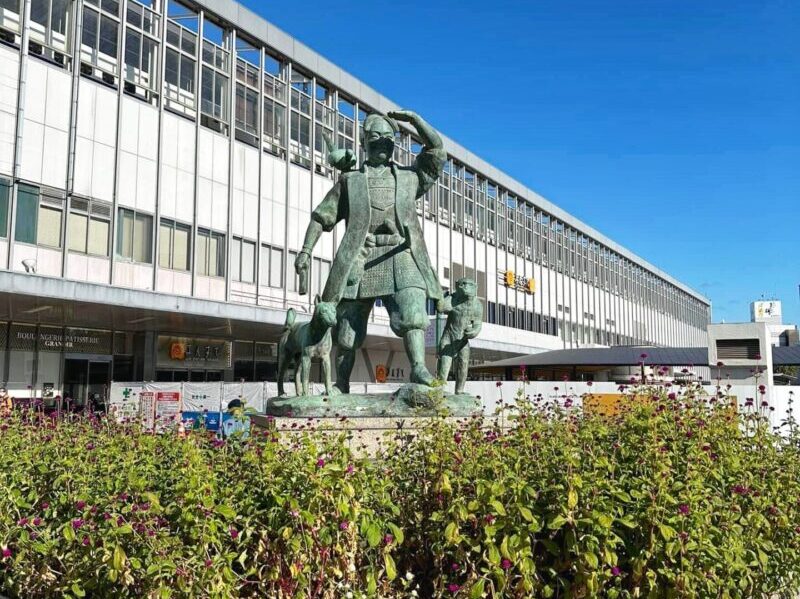 Here are the best things to do in Okayama during your day trip. Feel free to adjust your Okayama itinerary based on your interest and schedule.
What To Do for 1-Day Okayama Itinerary:
Visit Okayama Castle
Walk across the Tsukimi Bridge
Explore Okayama Korakuen Garden
From Okayama City to Kurashiki
Kurashiki Bikan Historical Quarter
Kurashiki Denim Street
Okayama Castle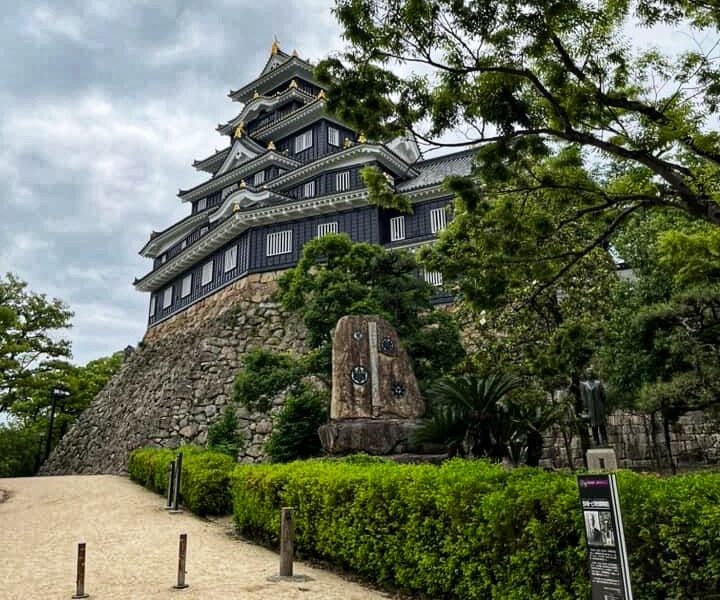 This itinerary begins at JR Okayama station from one-hour Shinkansen ride from Osaka. Next, we first head to Okayama Castle, one of the most popular things to see and do in Okayama.
Okayama Castle (岡山城, Okayama-jō), also known as Crow Castle was completed in 1597. Different from the white-colored Japanese Castle, Okayama Castle is renowned for its striking black lacquer appearance.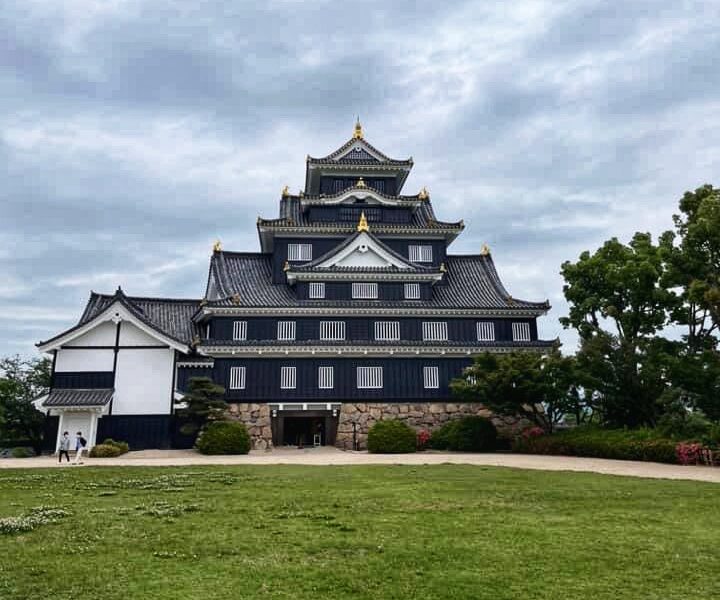 Like most castles around Japan, it was attacked, destroyed, and burnt down during World War II. The restoration was done from time to time and it replicated from what it used to look like.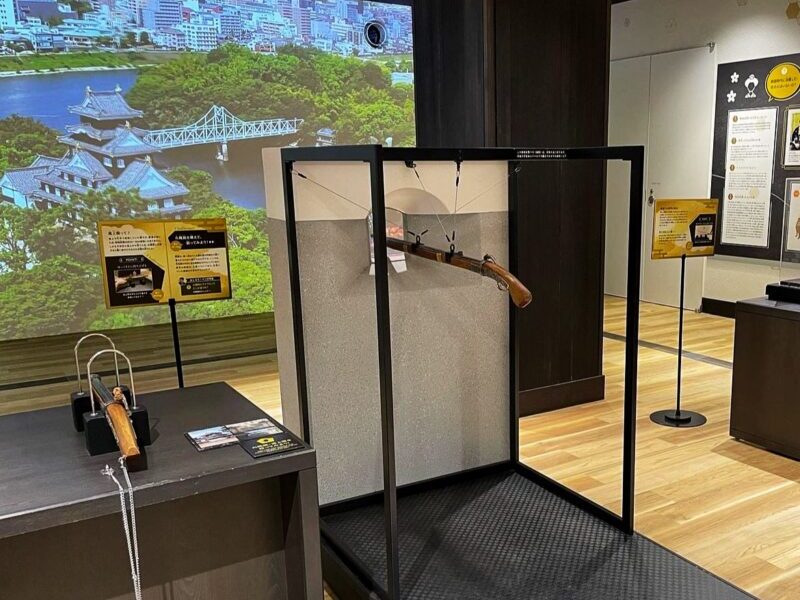 There are many exhibitions and stories in both Japanese and English translated. Take note that photo is not allowed on the original artifacts. But you get pictures of yourself dressed up in outfits of the time or use the 3D art corners to photograph yourself in dramatic poses. It was a fun experience.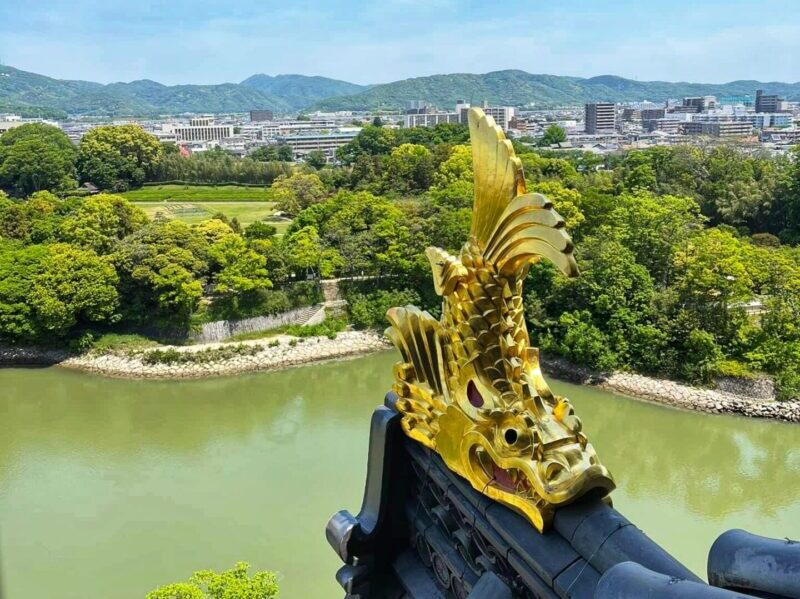 The top floor offers panoramic views of the surrounding area. You will be able to see the Korakuen Garden, which is one of the Three Great Gardens of Japan!
Okayama Castle (岡山城)
Opening Hours: Daily from 9:00 to 17:30 (last Admission 17:00)
Admission Fee: ¥400 for 15 years and above.
Getting there: Take the tram from Okayama Station to Shiroshita. From there, walk for 5 minutes.
Okayama Travel Tips: Purchase the combo ticket to visit both Okayama Castle and Korakuen Garden to save some money.
Tsukimi Bridge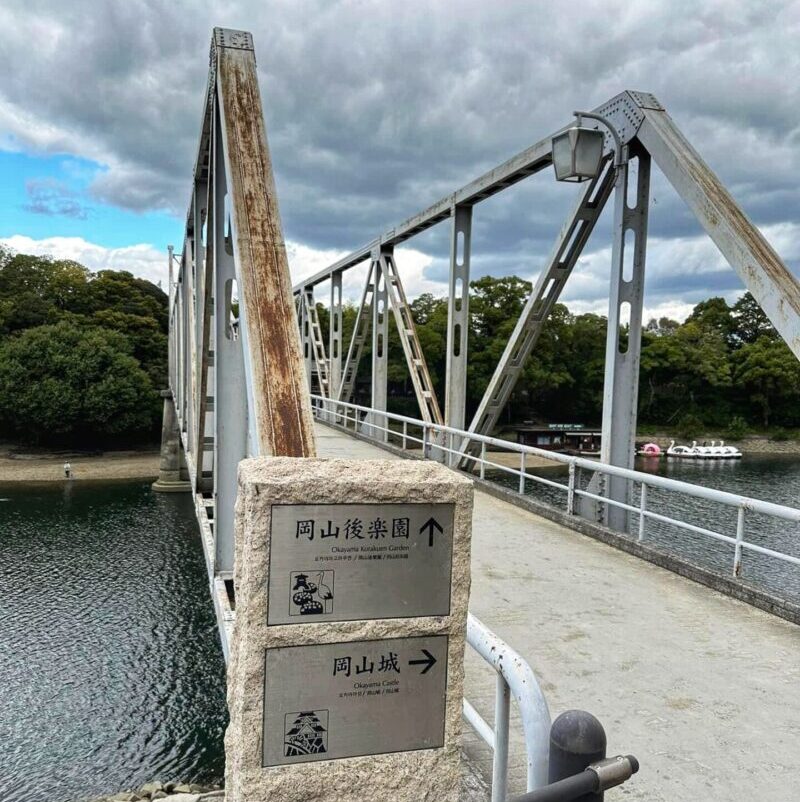 From the Okayama Castle, head over to the next destination, Korakuen Garden. You will walk across the picturesque Tsukimi Bridge. This steel pedestrian bridge crosses the Asahi River and connects Ujo Park in Okayama Castle and Korakuen Garden. A pleasant walk to pass by the bridge.
Okayama Korakuen Garden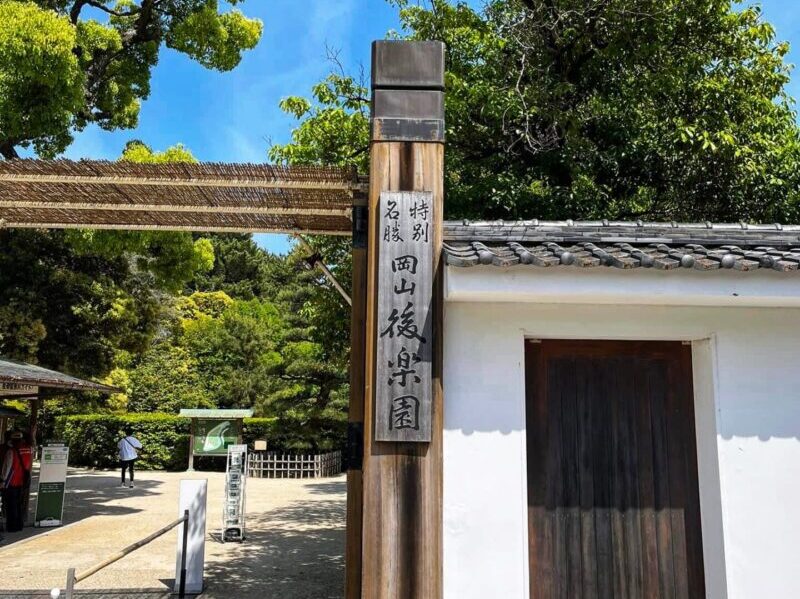 Another must-visit attraction in Okayama is Korakuen Garden, which is located beside the Okayama Castle. It is known as one of the Three Great Gardens in Japan along with Kenrokuen in Kanazawa and Kairakuen in Mito.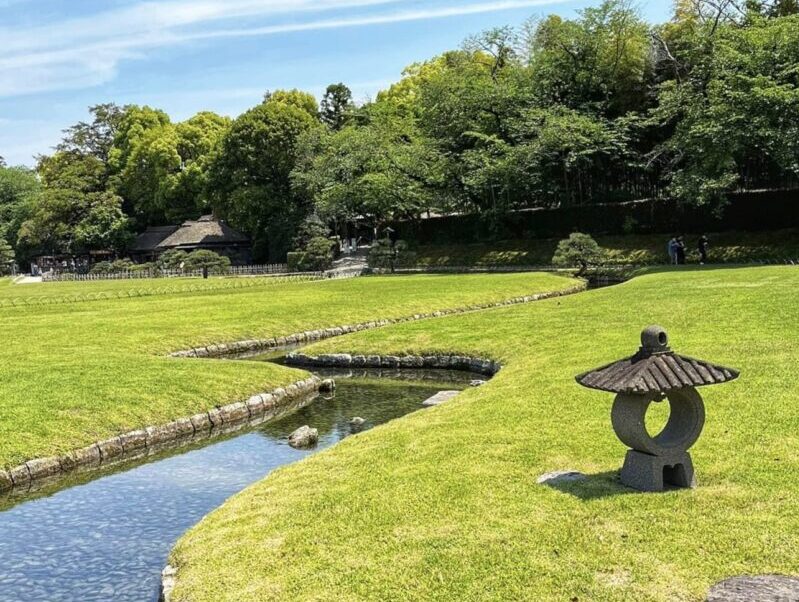 The exquisite Korakuen garden was completed in 1700 during the Edo period. Whilst it was severely damaged by the air raid during World War II, Korakuen was rebuilt and retained the garden to its original glory after the war.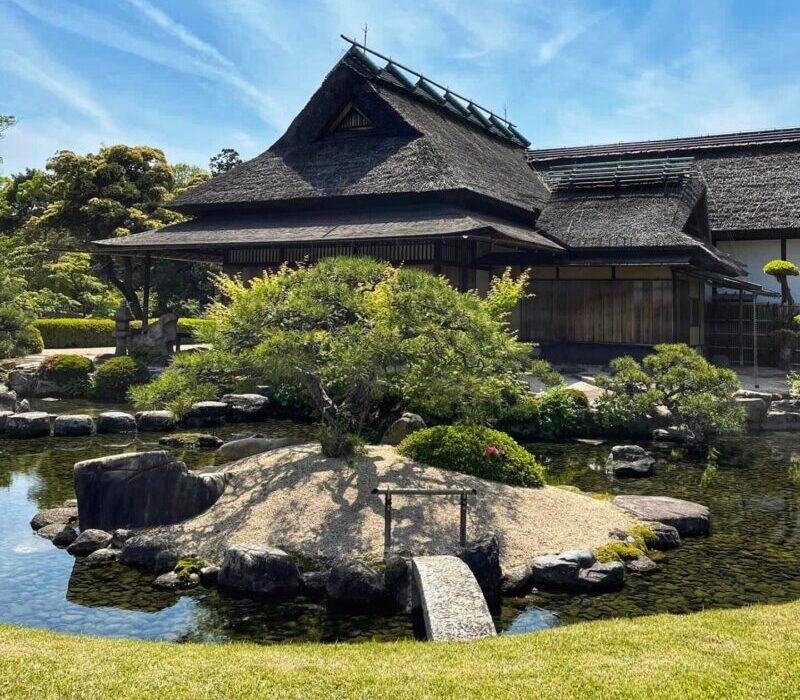 The garden is very well maintained with lovely ponds, trees, teahouses, streams, and huge open spaces. A fantastic traditional Japanese garden to visit in the city.
Okayama Korakuen (岡山後楽園)
Opening Hours: 7:30 to 18:00 (20 March to September), 8:00 to 17:00 (October to 19 March)
Admission Fee: ¥410 for 15 years and above, ¥140 for 65 years and above.
From Okayama City to Kurashiki
Depending on your Okayama itinerary, we recommend continuing to head to Kurashiki (倉敷市). Although the Kurashiki is worth a day trip, you can spend your afternoon time strolling the canal town during your trip to Okayama city.
From Okayama Station, take the short 20-minute train ride to Kurashiki Station. The train operates frequently throughout the day. Once you reach Kurashiki, it is a 10-minute stroll to the main attractions at Kurashiki Bikan Historical Quarter.
Kurashiki Bikan Historical Quarter
Kurashiki Bikan Historical Quarter (倉敷美観地区) is known as Japan's Venice. The picturesque town with charming traditional white-walled warehouses dating back to the Edo period (1603-1867) line along the canal.
Visitors can take a boat ride in the canal or get a rickshaw to experience the city if the weather is good.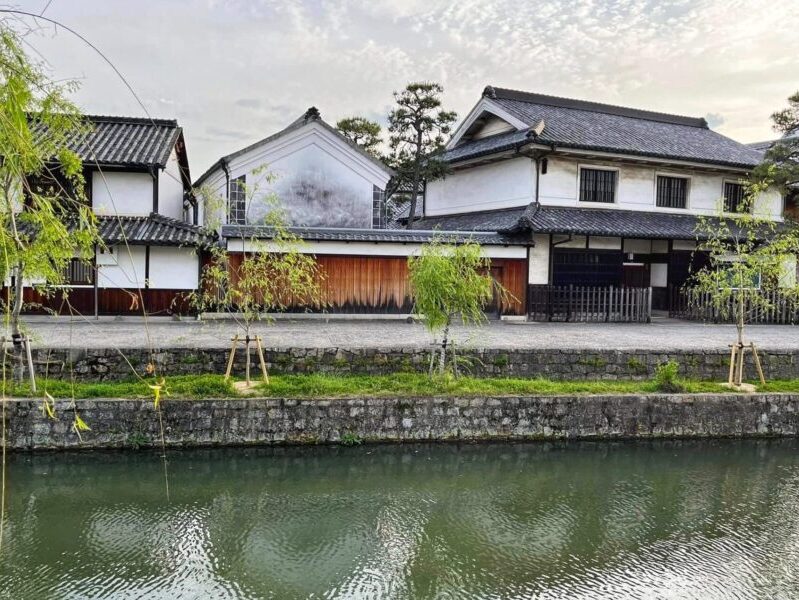 The warehouses are now changed into museums, souvenir shops, restaurants, craft stores, and pottery shops scattered around the area. The place is just spectacular and makes you think you've slipped back in time.
We had a great time strolling around the historical Kurasahi and fell in love with it.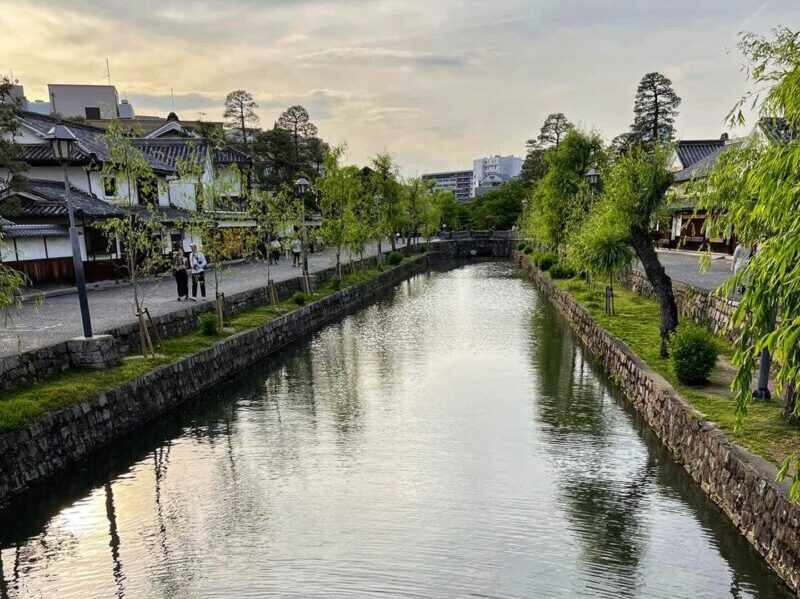 Most visitors will spend time strolling around the town and checking out the various shops, cafes, and museums. There are many restaurants that serve local cuisine and Udon, which you should also definitely try out while you're here.
Take note that most of the shops are closed from 17:00 to 18:00 so it is best to advise early.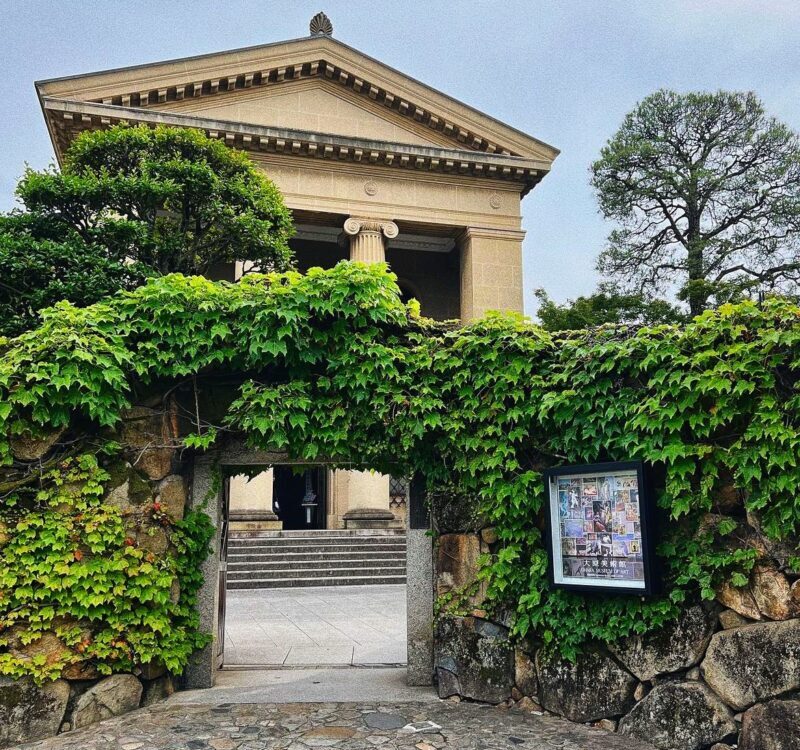 There are a number of small museums around the canals. The popular museums include the Ohara Museum of Art, Museum of Folk Craft, and Folk Toys Museum are all located within the area. We didn't have time to check up on the museum, plan your itinerary if you're interested in them.
Kurashiki Denim Street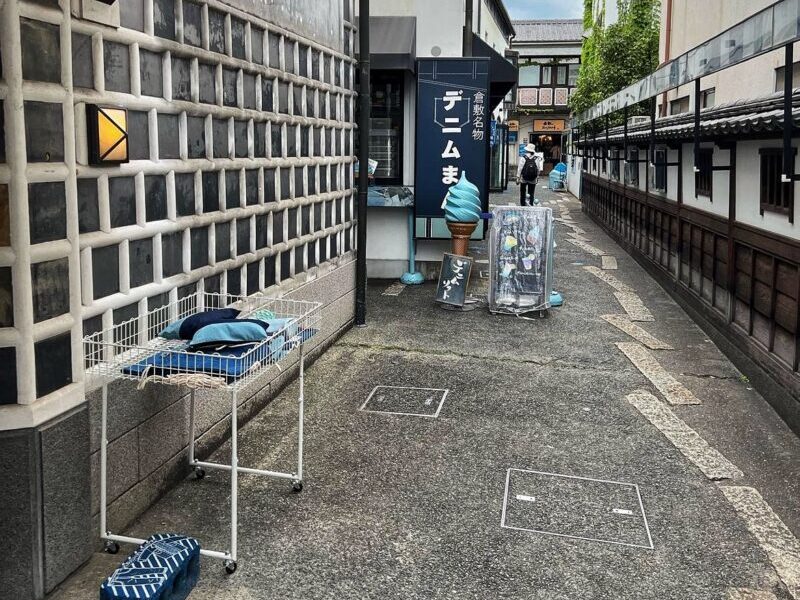 If you are a denim lover, Kurashiki Denim Street is a must-visit.
In Kurashiki Bikan Chiku Area, there is a shopping alley with a few shops selling high-quality Japanese denim brands which Okayama is famous. Japanese famous denim brands such as "Kojima Genes", and Momotaro Jeans" are available and you can see and buy the fashionable denim items or even customized it.
The street also offers some denim-themed sweets and snacks such as soft serve ice cream which is covered with denim blue!
All in all, we highly recommended to couple your visit to Kurashiki Bikan with Okayama City, or make it a full day to immerse yourself in Kurashiki's traditional warehouse buildings.
Where To Stay
Depending on your Okayama itinerary, you'll either continue to your next destination at the end of the day or spend the night in Okayama City or Kurashiki. You can choose to stay at a hotel close to Okayama Station or go to a guesthouse in Kurashiki.
The OneFive Okayama is a budget-friendly 3-star hotel located near the Okayama Castle area. The hotel offers spacious rooms with a simple modern style. Good value for money.
Mitsui Garden Hotel Okayama is a well-priced hotel conveniently located near Okayama Station with a 3-minute walk. Rooms are modern and large by Japanese standards. Guests can also enjoy the public bath looking out on a Japanese garden.
There are some unique houses along the canal in the Kurashiki Bikan Historical Quarter. It is best to stay overnight in the historical quarter and you can enjoy the scenery in the daytime and also during the sunset.
Kurashiki Ivy Square is a historical building that was originally built as a red-brick cotton mill in 1889. This family-friendly hotel is located at the edge of the Bikan Historical Quarter. The rooms are spacious and guests can enjoy the onsite public bath which is a great plus.
For more accommodation options, read more: Where To Stay in Okayama: Best Hotels and Areas.
Overall: A Visit to Okayama
That's it! We hope this Okayama itinerary can work as a travel guide for your own trip to this charming city, or at least give you some inspiration of what there is to do in Okayama.
Okayama is not on a typical itinerary for Japan and is often overlooked by first-time visitors. But if you have more time to spare and looking for a day trip from Osaka, we highly recommend planning a visit to Okayama City and Kurashiki. Enjoy your trip there!
Related Read: Where To Stay in Okayama: Best Hotels and Areas
Final Bonus Tips: JR Kansai Wide Area Pass is a super-saving transport pass that allows you to explore the Kansai region and also Okayama! The Bullet Train "Sanyo Shinkansen" which runs between Shin-Osaka and Okayama is covered with this pass. You can plan your itinerary well to fully optimize the pass for your trip to Okayama.
Traveling to Chugoku Region? Make sure to check out what you should not miss when visiting the area: