Last updated on September 23rd, 2023
Looking for the where and what to eat in Oita? Just heading to Kotsukotsuan Oita to sample all the must-eat local specialty at once in this popular restaurant in Oita.
Oita prefecture is home to various locally grown meat, fish, and vegetables. So no surprise there are many local dishes ( 郷土料理 in Japanese) that you can try when visiting Oita. But, it is not easy to eat all the best food at once. We visited Kotsukotsuan during our visit to Oita. For over 40 years, Kotsukotsuan is extremely popular among locals, tourists, and even celebrities since its establishment. Many people coming into Kotsukotsuan to try the Oita local cuisine.
Kotsukotsuan Oita
The popular Kotsukotsuan (こつこつ庵) is located about 15 minutes walk from Oita JR Station. Followed the GPS navigation, we slowly enjoy our stroll to the restaurant. We did not make any reservation and directly walked into the restaurant. Luckily it was still early and we were able to get seated without waiting.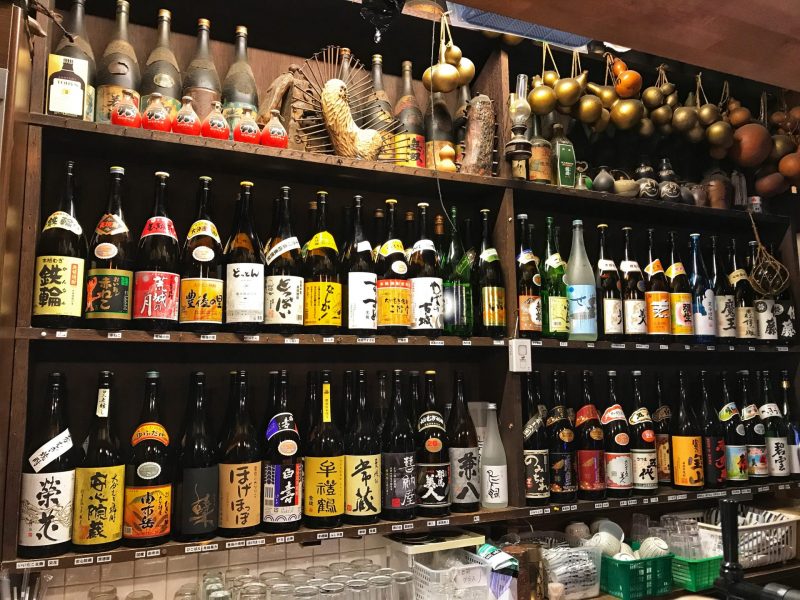 Kotsukotsuan is a lovely restaurant with a traditional atmosphere. Something to note that there are quite a number of liquor items for more than 300 types in the store. Probably not a bad idea to try some Japanese local sake here.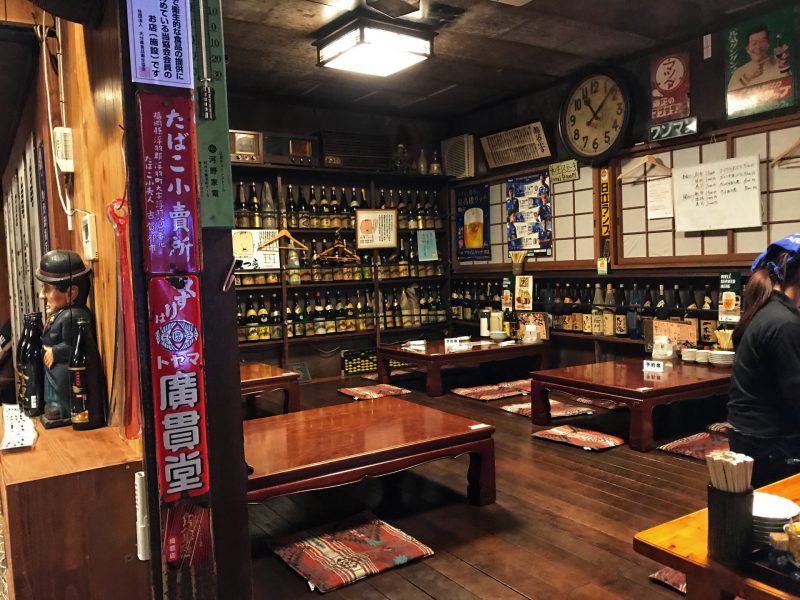 There was limited table with tatami seating and counter bar seating in the lower floor. The second floor seems busy serving the customer in a group.
Food Menu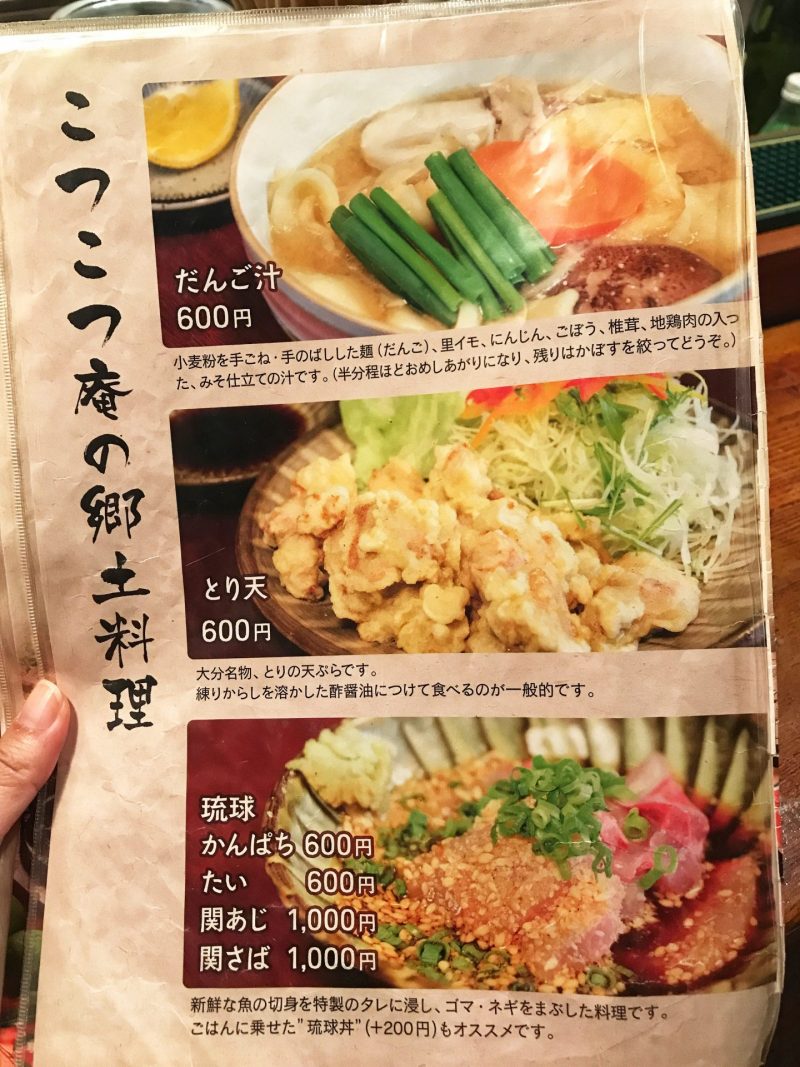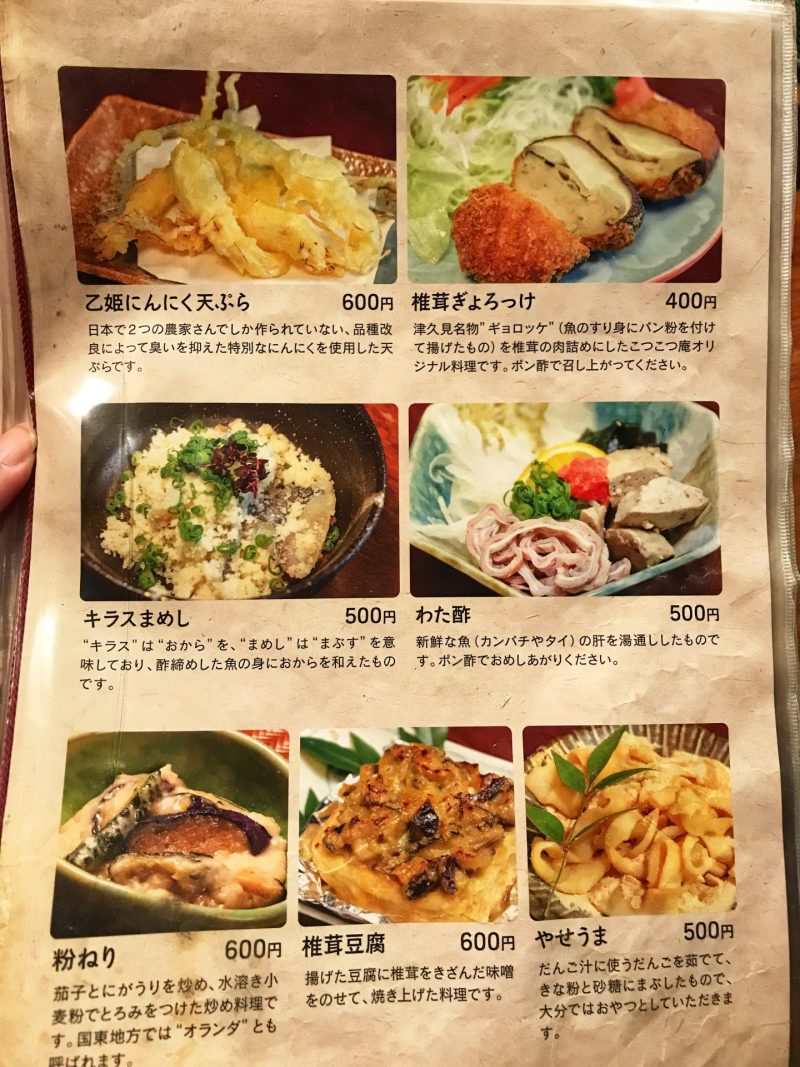 Unfortunately, there was only the Japanese menu available in Kotsukotsuan. Although the menu came with picture and price listed, we spend some time to understand the menu. There are ala carte and set menu available for customers with a variety of Oita's local dishes. The ala carte order with piece ranging from ¥500 to ¥1,000 which is very reasonable.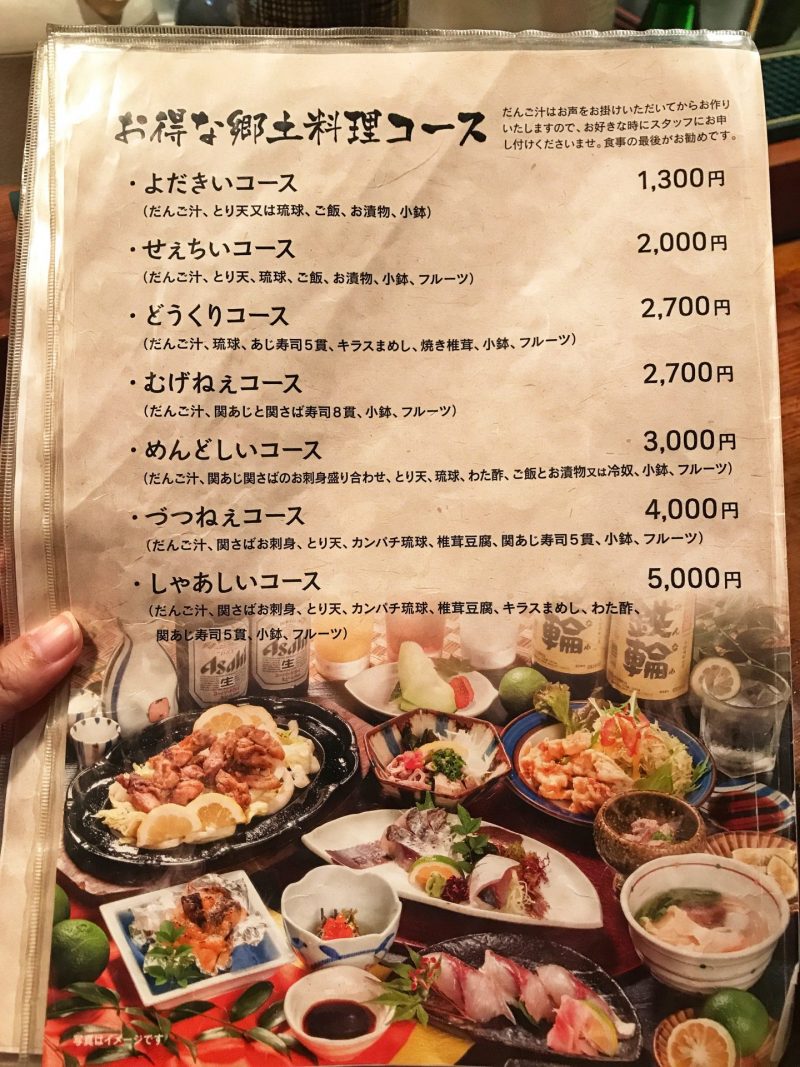 If you are not sure what to order, the set menu in Kotsokutsuan is a great option. Each set came with various popular local cuisine.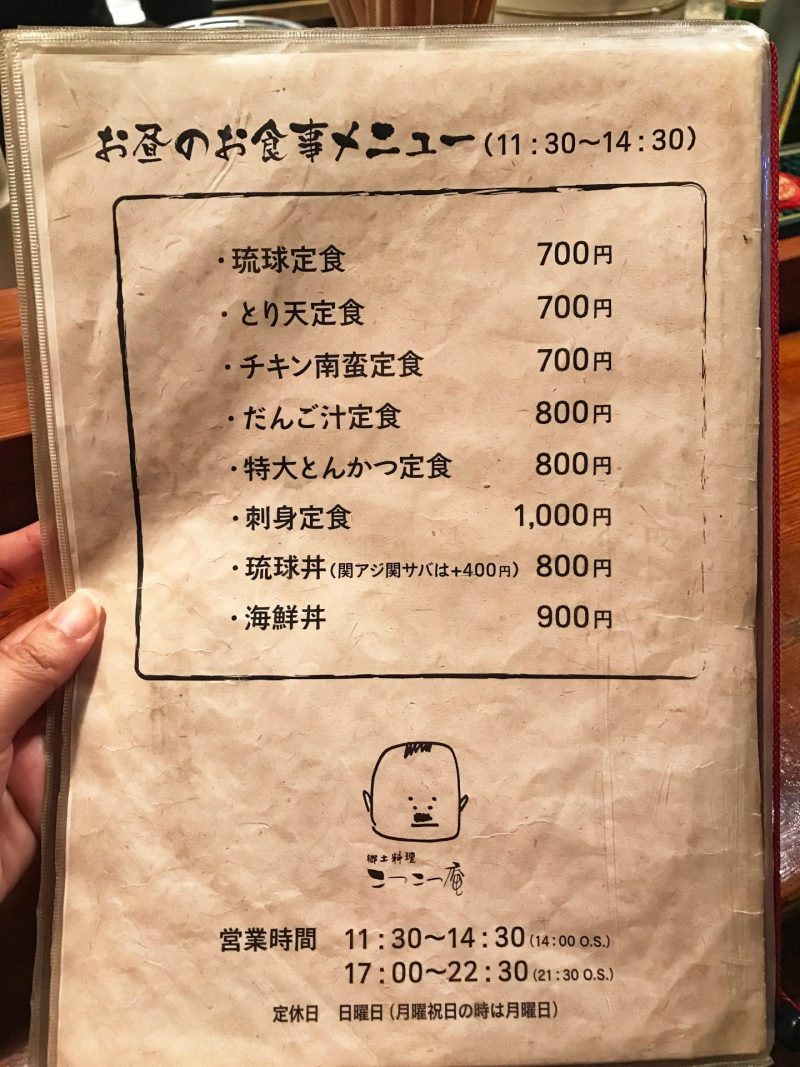 Site note, Kotsukotsuan served value set during lunch with less than ¥1,000. For example, a bowl of toriten rice bowl only cost abut ¥800. Such a great deal! No surprise that Kotsukotsuan is easily full during lunchtime.
After the discussion, we decided to take the ala carte order to try on the different types of dishes. The lady servant was very friendly and can speak simple English. She even recommended us when we were not sure which flavor is the best on our order. We order a few popular items as per the recommendation.
Without long waited, our food served to us one by one.
Food Recommendation from Kotsukotsuan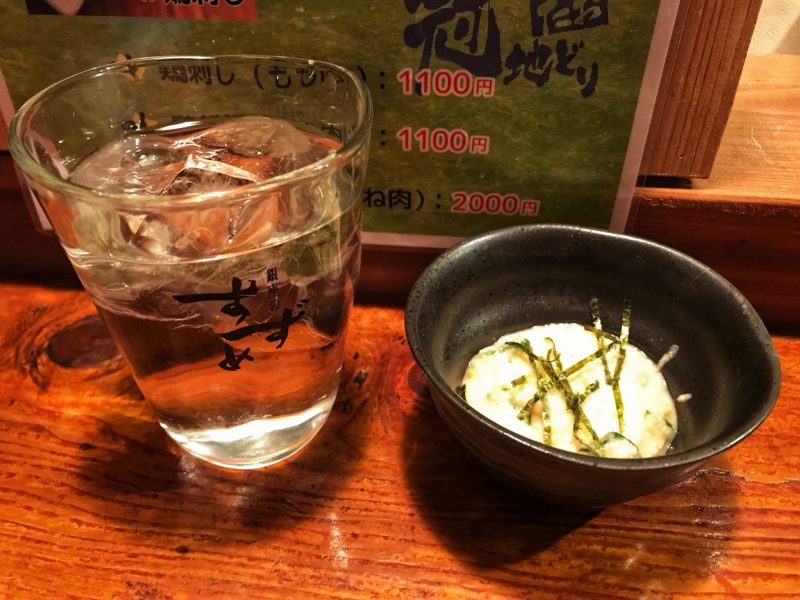 For the first-timer, there are few must-try foods in Kotsukotsuan as per the food menu. Here were what we ate when visited Kotsukotsuan. Firstly, we had a drink and a salad. The potato salad served as open table charges and common in an izakaya in Japan.
Ryukyu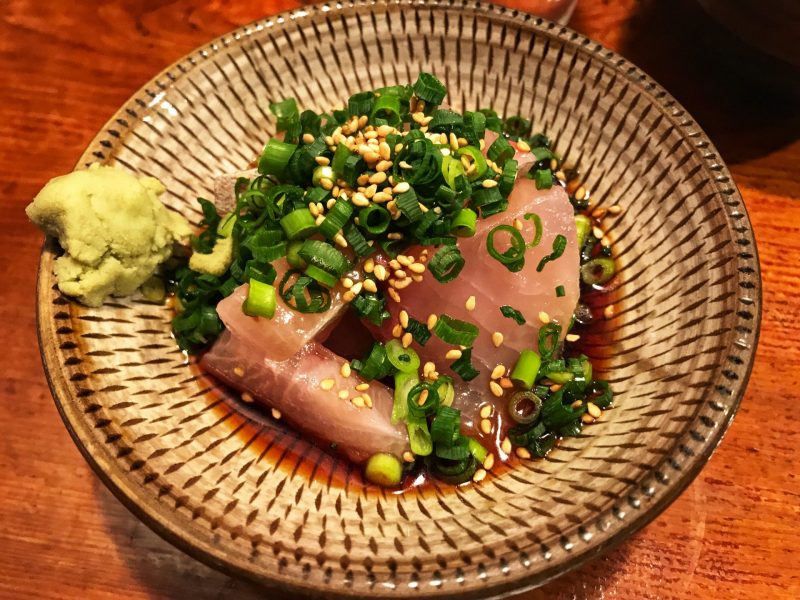 Probably one of the best food in Kotsukotsuan. The Ryukyu (琉球) is one of the regional dishes that can only found in Oita prefecture. The taste of shoyu sauce in Kyushu is sweeter compare with normal shoyu sauce. While fresh sashimi is marinated and preserved in this special shoyu sauce. So the sashimi is sweeter and filled with exquisite flavor after marinated.
There were a few types of Ryukyu made from different sashimi. I order the one as per the recommendation from the friendly staff. Together with sesame and green onion, the Ryukyu taste surprisingly good. The meat was firm and chewy compare with normal sashimi. And it fully absorbs the essence of the sauce, so very appetizing and delicious. Highly recommended.
Horse Mackerel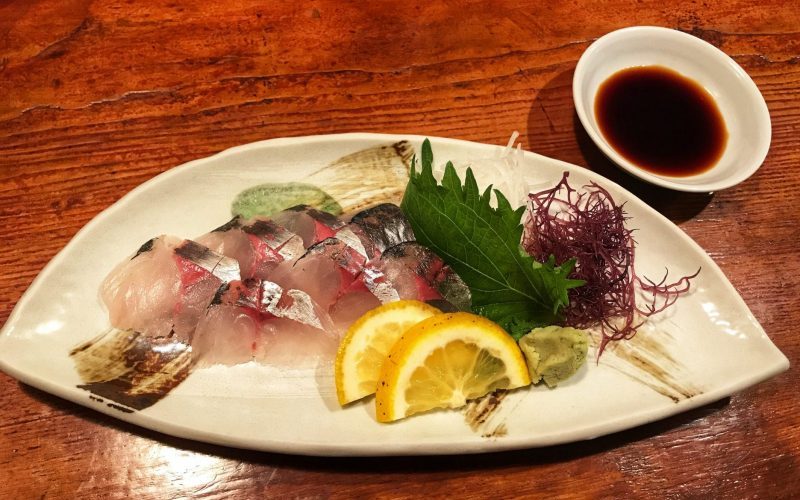 One of the must-eat in Oita, mackerel (Aki). This usually inexpensive fish is an exception and top-class fish in Oita. The flavorful Seki mackerel to fatty Seki horse mackerel is a type of mackerel fish that caught in the Saga Seki fish port in Oita prefecture. Served in sashimi, these two dishes are extremely popular and must-try for sashimi lovers when visiting Oita.
While the Seki mackerel is not cheap in Oita and easily costs more than ¥7,000 for the whole fish. So we order one plate of cheaper Seki horse mackerel to taste. The sashimi has a rich taste of flavor within fatty. It also more chewy and came with some sweet taste compare with normal sashimi. Not too bad.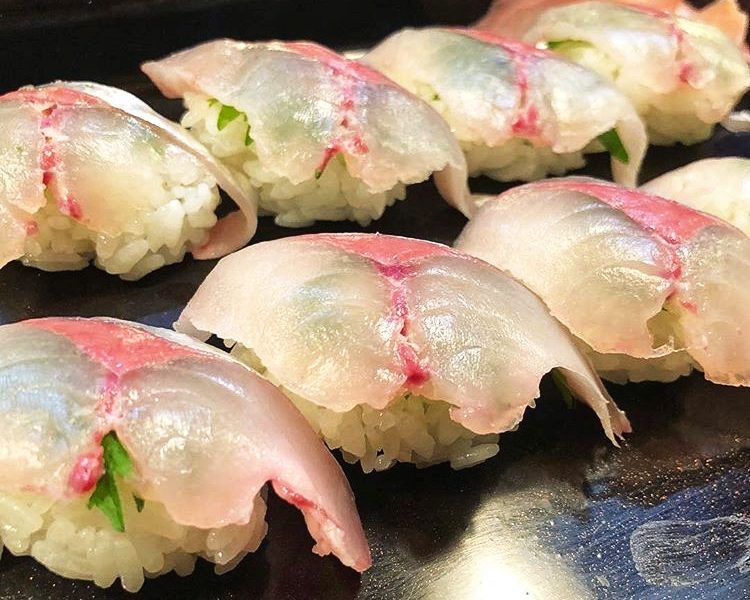 Next, our mackerel sushi order. It taste exception good!
Chicken Tempura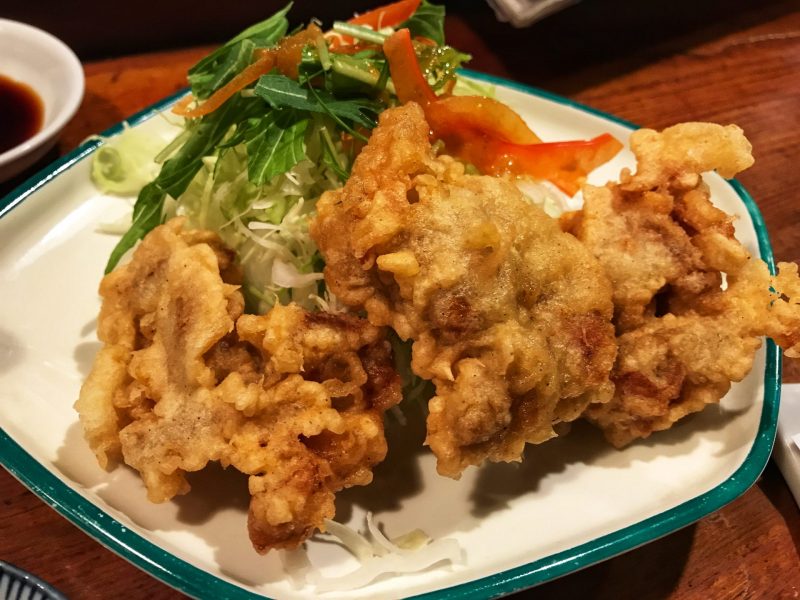 The toriten (とり天), literally called chicken tempura, is one of the most famous local dish Oita Prefecture. Basically you can find this local cuisine in many restaurants in the Kyushu region. But chicken tempura is greatly enjoyed over in Oita. In fact, Oita is the place inverted this popular local dishes.
The chicken is marinated with in-house soy cause and then deep-fried to perfection into Japanese tempura butter. The puffy toriten taste good when dipped it with ponzu and mustard sauce served.
Deep Fried Shiitake Mushroom with Fish Paste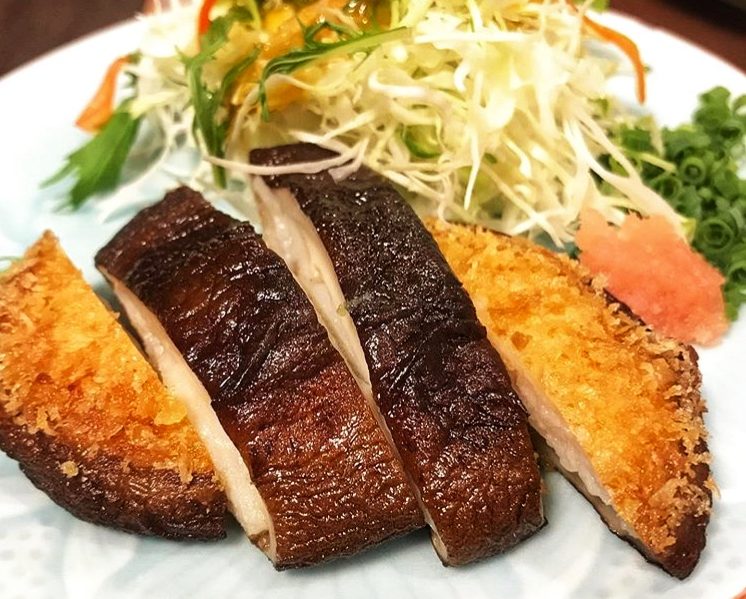 Another local specialty of Oita. The fish paste was stuffed inside the shiitake mushroom and then deep-fried into golden brown. It is also very delicious and worth trying it.
Oita's Dango Soup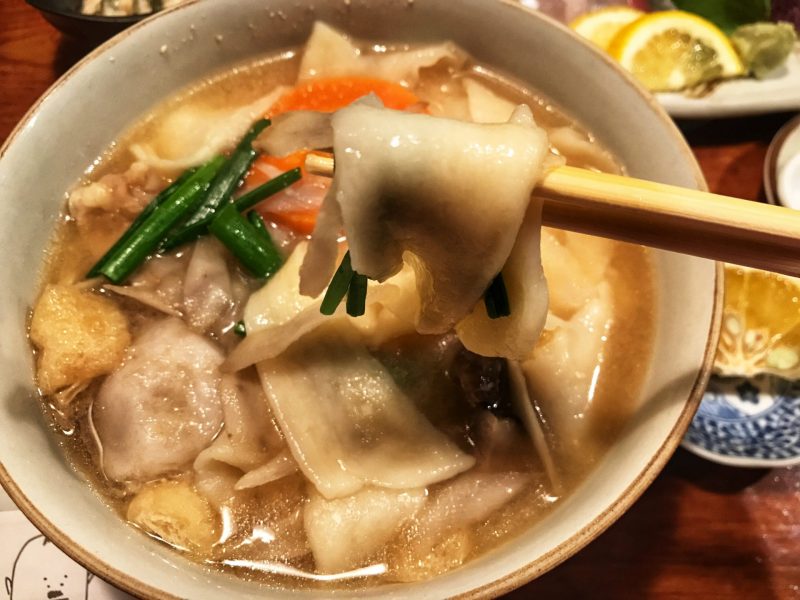 Besides, we also order the Dango soup (だ ん ご 汁). It was not the normal Japanese dumpling sweet. The Dango in Oita is more like pitch noodles on miso soup, served together with some local vegetables, mushrooms, and meat. For us, not very special. We were sharing the big bowl of Dango soup for two people. But the portion was too huge and we were so full after finish it.
There were so many foods to try in Kotsukotsuan Oita. Too bad, we only managed to try on some of it. If you are looking for where to taste the Oita's specialty, we highly recommended you heading to Kotsukotsuan. A local specialty restaurant that is full of authentic flavors.
Getting To Kotsukotsuan
All in all, we highly recommended Kotsukotsuan (こつこつ庵) if you are looking for the best place to eat the Oita local cuisine. The food is extremely delicious, and many varieties can be a sample in once. Price is also very reasonable for the great food,
Address: 3-8-19 Funaimachi, Oita 870-0021, Oita Prefecture
Opening Hours: From 11:30 to 14:30 and 17:00 to 22:30. Last order 30 mins before closing. Close on Sunday.
Expected To Pay: Lunch about ¥1,000 and dinner ¥3,000 to ¥5,000 per person.
Last but not least, this Oita food blog is part of our visit to Oita prefecture to Beppu, Yufuin, Kokonoe. If you are interested, please more on our Oita travel guide post with what to do and food to eat when visit here.
Related Beppu Travel Guide and Food Review:
Yufuin and Kononoe Travel Stories:
Lastly, if you are looking for more information about traveling in Fukuoka and Kyushu, take a look at our travel blog post below.