Last updated on December 11th, 2023
Are you planning a Sapa itinerary? In this Sapa travel guide blog, we will tell you where to go and what to do in Sapa, and what you should know when it comes to visiting the hillside region.
Sapa is fantastic and it is more impressive than what we expected. In Sapa, you will find misty lush green scenery, rice terraces, and charming hill-tribe villages in this hilly region. This place blows us away with its nature and unique culture.
During our trip to Sapa, we visited the local market and have great hiking through the local villages where the tribal people that live here. Meeting the minority ethnic groups in remote mountainous areas just amazed us.
In this Sapa travel guide blog, we will share with you our itinerary when visiting the region. We've packed all of our travel guides and tips to help you plan and prepare your Sapa trip. Let's check it out!
Sapa Travel Guide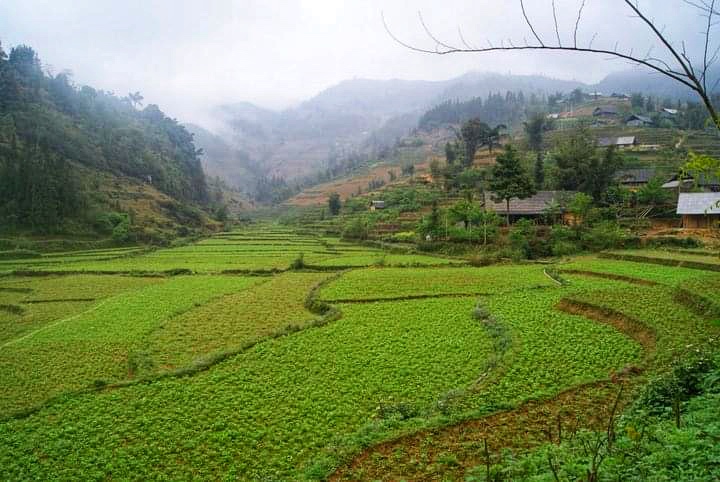 Personally, we found it was quite hard to plan for the Sapa itinerary. Most of the attractions are in the hilly region and traveling time is long and exhausted from one place to another place. Plus, transportation is not very well connected. Therefore, there are many local tours to help you plan for your 1 day, 2 to 3 days of Sapa itinerary.
You can pre-book ahead before your trip or find it once arrived at Sapa. Either way is good and each has its benefit. Our advice is to know what is your interest and have an idea of where you want to go. Most tours included the transportation option. It is best to pre-book it ahead for hassle-free. Else you might need to find time to wander around.
Be prepared that you'll need to spend time on the long-haul journey to visit the hilly tribe village in the mountainous area of Sapa. Besides, the weather is unpredictable and can turn moist and bad very quickly. An early start to kick start your day to explore the beautiful scenery is always recommended.
How To Get to Sapa From Hanoi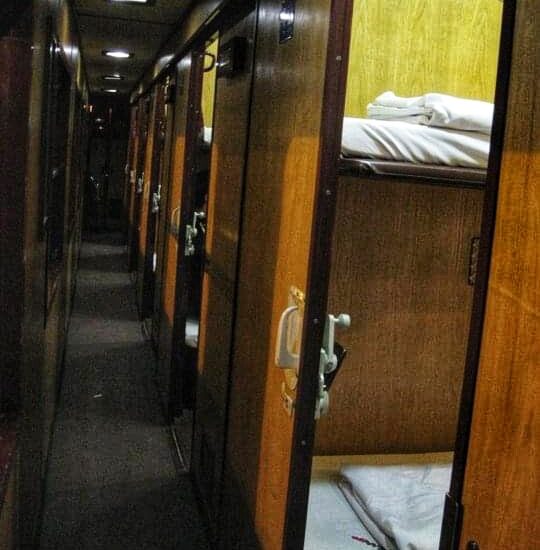 From Hanoi to Sapa, you can either take a bus or train which takes you around 5 to 6 hours. Here is the transportation option:
Get a full view on transportation option from Hanoi to Sapa
I would suggest you catch a night train from Hanoi to Sapa as it will save you the traveling time and accommodation costs. Tiring but pretty convenient. Plus the train is pretty clean.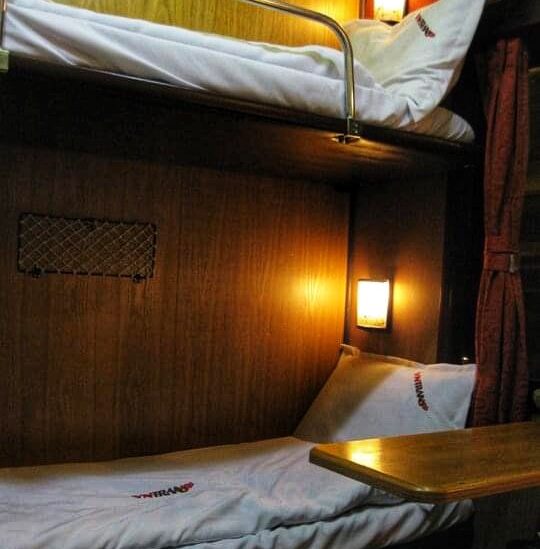 Alternatively, you can also join the tour with transport included, which is a lot more convenient. So basically you can rest along the trip and travel to Sapa hassle-free.
Accommodation in Sapa
Most of Sapa's accommodation are mid-range and budget. There is a large selection of hotel options in the town and there you can find suitable accommodation for every travel budget.
We can recommend Sapa Relax Hotel & Spa which is probably one of the best hotels in Sapa. The room is clean with fantastic views and good facilities. The staff are so friendly and helpful. Most important, the price is very reasonable and worth it.
A few more Sapa accommodation at different budget for your selection:
Hotel de la Coupole – MGallery – Enjoy the most luxury stay in a great location in Sapa. Your stay is featured an amazing view overlooking the valley and an incredible rooftop bar and heated pool.
Pistachio Hotel Sapa – Affordable luxury hotel boasts comfortable rooms and incredible rooftop infinity pool.
Phuong Nam Hotel – Best budget stay in Sapa. The location is convenient and close to the Sun Plaza with the railway to Fansipan and with numerous restaurants around.
For more options, feel free to check out the accommodation guide: Where to Stay in Sapa.
Recommendation Sapa Tour
The distances to each attraction in Sapa are much further than you initially think. Plus, it is very hard to plan for the self-DIY Sapa itinerary. Perhaps you might want to consider joining a tour to reach certain destinations.
You can visit Sapa alone or together that coupling the Northen Vietnam attraction such as Sapa, Hanoi, and Ha Long Bay without grappling with public transport. There are multi-day tours option depending on how many days you plan to spend on your Sapa itinerary.
Here is the recommended Sapa Tour from Hanoi:
For Sapa trekking tour to the local village:
Planning on Sapa Itinerary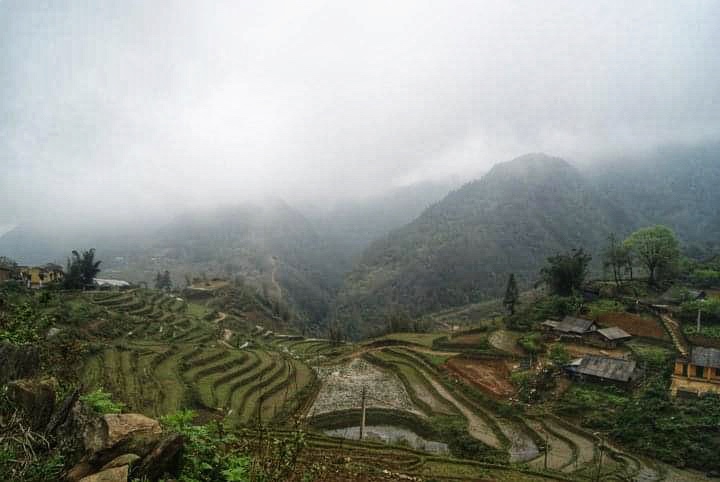 Due to the long-haul traveling journey, spending at least two days in Sapa is a great option. We started our Sapa itinerary in the early morning after the overnight train from Hanoi. Next, we spent the fulfillment 2 days in Sapa before heading back to our next travel destination.
We had lots of fun time as well as a short trek in Sapa. We didn't have to organize anything as everything is already pre-booked before our arrival. Take a look on how we plan for the amazing Sapa trip.
Planning on Sapa itinerary:
Day 1: Arrived in Sapa from Hanoi. Visit Bac Ha Sunday Market.
Day 2: Sapa – Trekking tour to local Village (Cat Cat Village, Ma Tra, and Ta Phin Village)
More days in Sapa? A visit to Sun World Fansipan with an exciting cable car ride.
Sapa Itinerary Day 1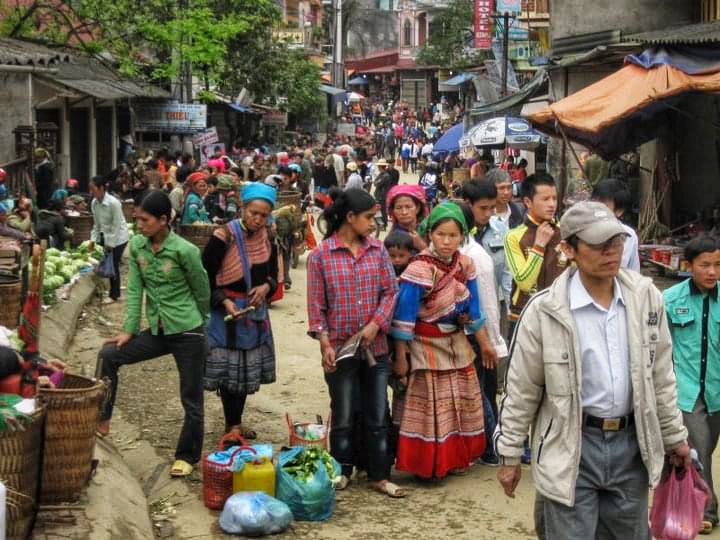 One of the best things to do in Sapa is visiting the traditional local market, and glad that we visited the Bac Ha Sunday market. It is truly a memorable experience to enjoy the traditional culture of ethnic groups in the mountainous areas of North Vietnam.
Our Sapa itinerary started with an overnight train from Hanoi to Sapa. We booked a private tour and the tour guide picked us up at the train station. We next headed to Bac Ha weekly market in a minivan. The journey was painful as it took about 2.5 hours to reach the rural area of the village. But once we arrived, we know that it was worth the effort.
Bac Ha Sunday Market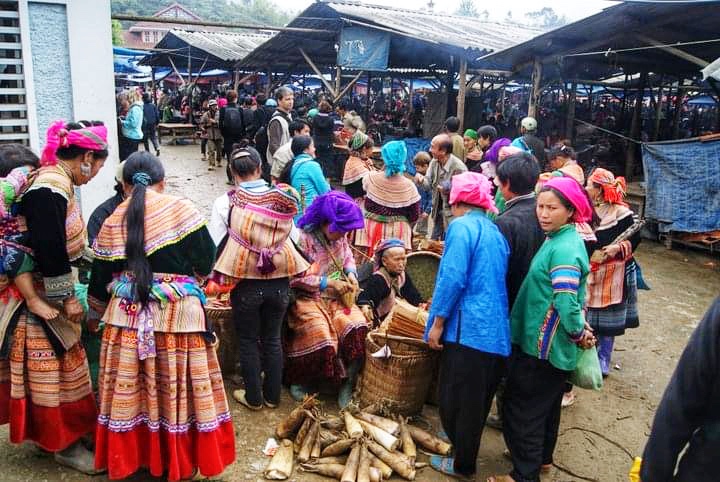 We arrived at Bac Ha Sunday Market at around 10 am and the market is in full swing. The market is bursting with color and life and it is one of the unique Vietnam experiences.
Locals including the minority peoples are gathering here to buy and sell a wide variety of goods. From household goods, clothes, food, vegetable, handicrafts, and even live animals for sale. All the people, especially women and ladies wear their traditional clothes. You can also meet the Flower Hmong people who live in Lao Cai and Ha Giang Provinces. They look so nice in their colorful clothes.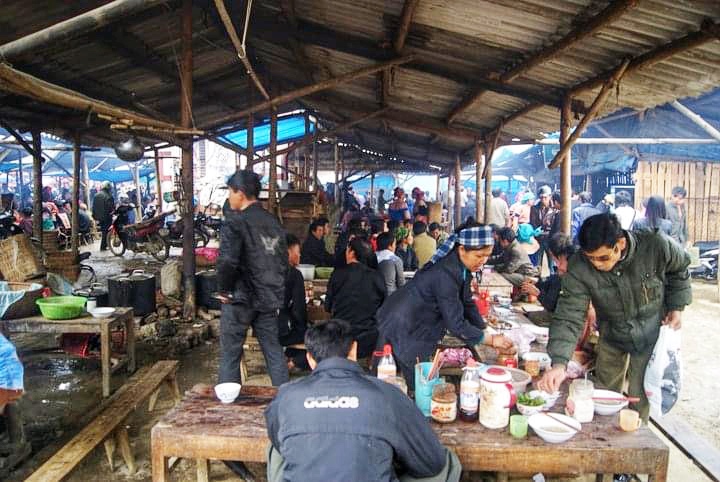 We didn't buy anything here but if you want don't forget to barter, but don't push too hard. Most of the people are having a tough life living in the area. After visiting the market, we will bring to a restaurant where lunch is included in the tour.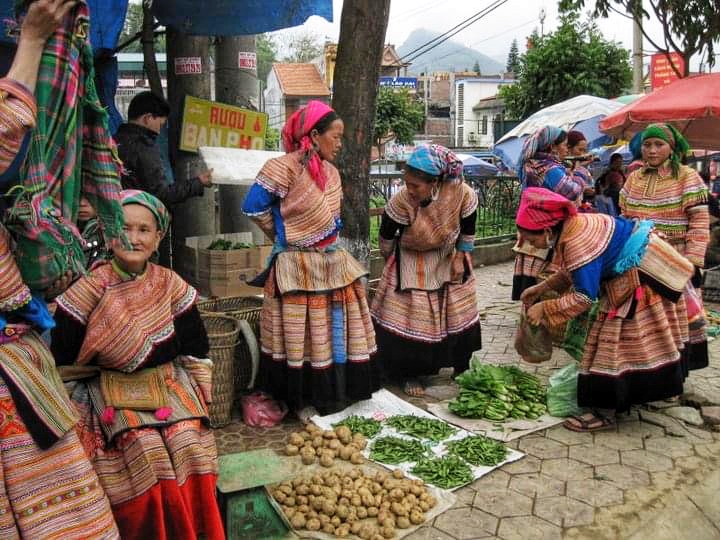 All in all, Bac Hac Sunday Market is a lively and colorful tribes market. It was a lot of fun and you'll be delighted with the authenticity of this Sunday market. Like much of traditional Vietnam it is a disappearing lifestyle in Bac Ha. It is getting more and more touristy and please visit Bac Ha market when this kind of place still exists.
Sapa Travel Tip: Bac Hac Market is only held at Sunday. If possible, overnight at a nearby village one day before and try to get there early to beat the crowd. Most tour buses on a day trip from Sapa will arrive at around 10 am and the market is packed with tourist.
Sapa Itinerary Day 2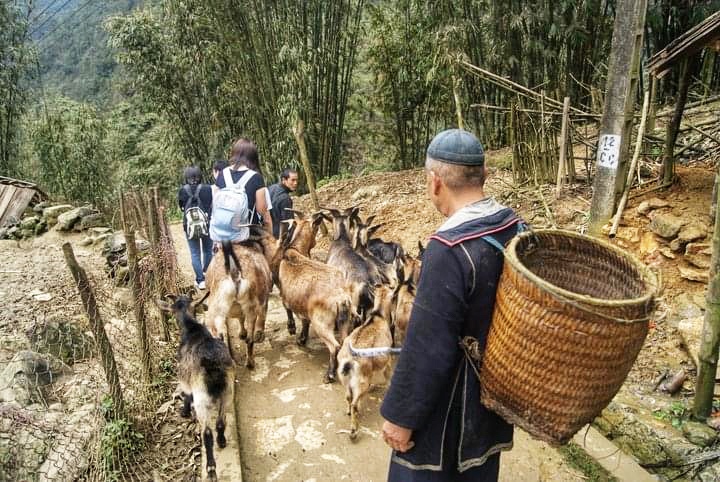 A good trekking tour to explore the local village and learn about the culture and history of the people in Sapa.
There are few local villages to choose from. Cat Cat village is probably the most popular destination on the Sapa trekking tour. This is probably because the village itself is fairly easily accessible compared to the other villages in Sapa. But this also makes it very touristy with lines of souvenir shops.
If you are planning to witness the settlement of the local's life I would suggest visiting others villages such as Ma Tra and Ta Phin Village.
Sapa Trekking Tour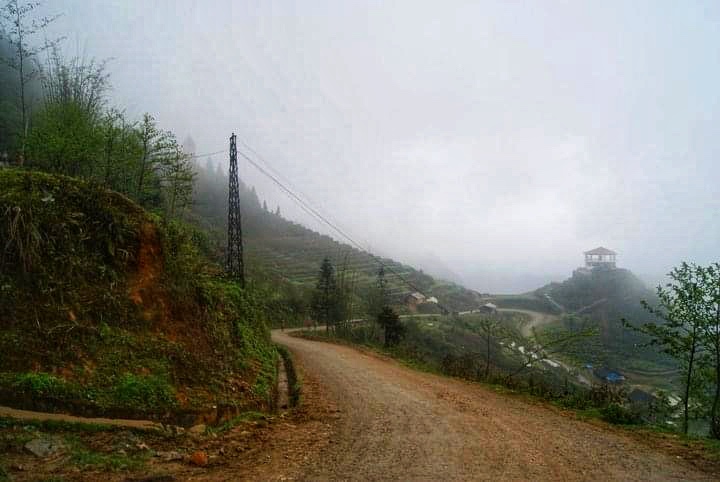 We started our trekking journey early in the morning. There is approximately a 3 km downhill walk toward the village from Sapa town. The trek was easy and more of a stroll although with uneven stairs. But, this is not recommended for people with health conditions.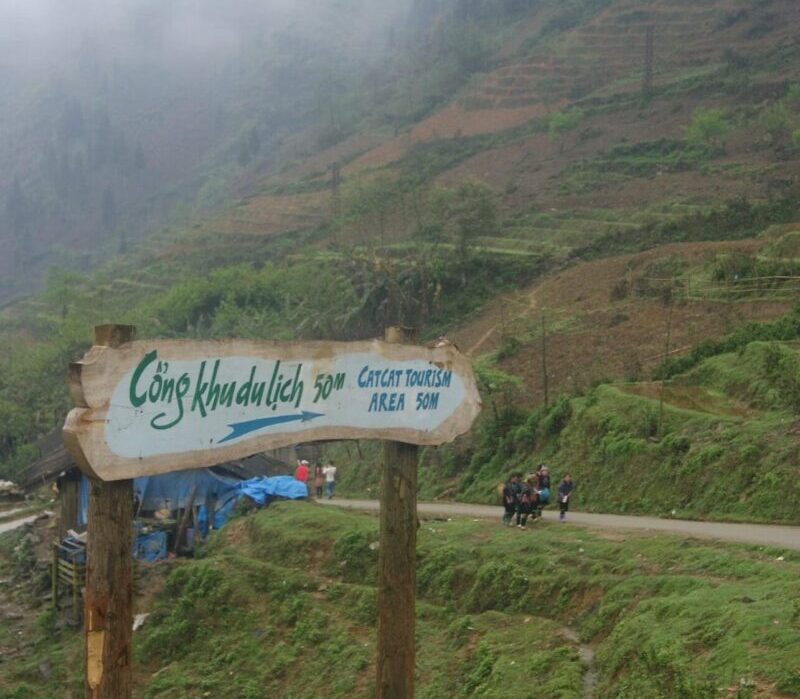 The trek journey is about 5 to 6km from our starting point. Alternatively, you can even get a taxi from Sapa to Cat Cat Village.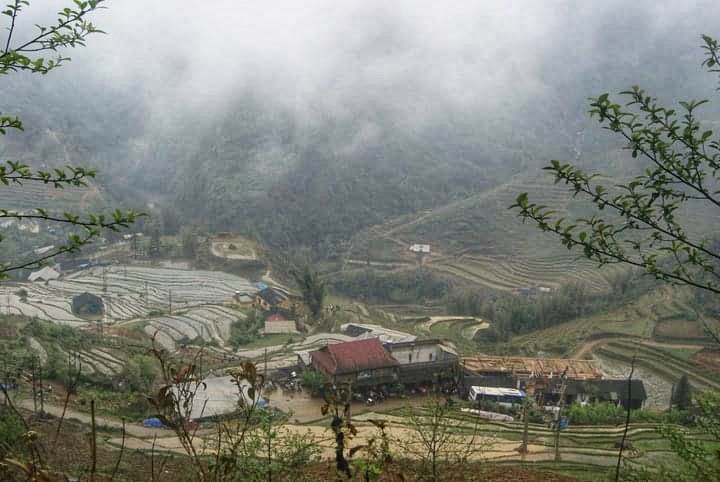 Our tour guide is a very nice lady from Black Hmong. She can speak good English and is knowledgeable about the area. We have ample rest and take to take photo along the trek. The walk to the village could be tiring but it was worth it.
Cat Cat Village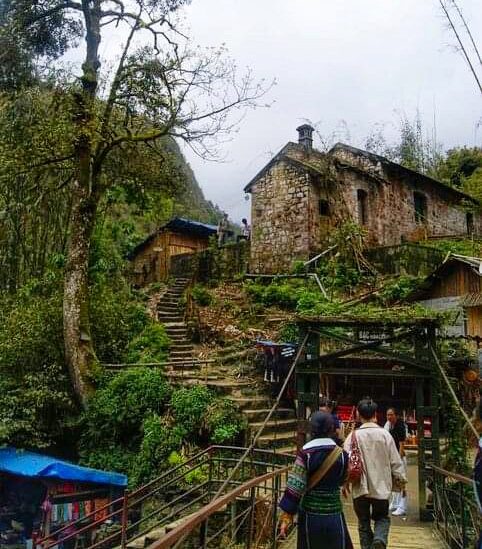 Cat Cat Village is a picturesque local village in a stunning mountain range with a beautiful natural landscape. It is also home to the Hmong people who emigrated from China 300 years ago. The village itself is gorgeous and it was really interesting to walk around the Cat Cat village to learn about the tribe in the village. There is a small admission fee to enter the village.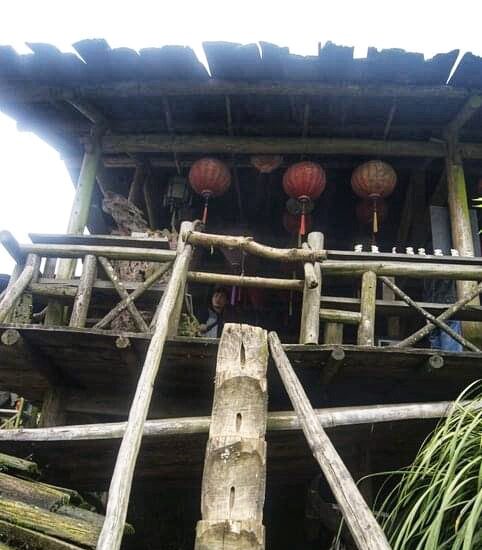 Once in Cat Cat Village, there are loads of craft stalls, shops, little cafes, and local houses. Most local people no longer live in this village but those houses are still maintained to showcase their local village life.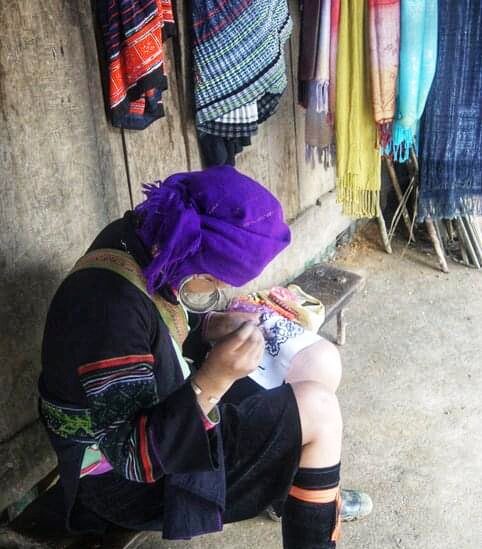 We have the chance to visit the local houses demonstrating the local crafts and have a glimpse into the daily life of local ethnic people. It is truly impressive to see the craftsmanship such as weaving fabric.
But be prepared to be asked for buying the handicraft. Some can be pushing but gentle no is recommended.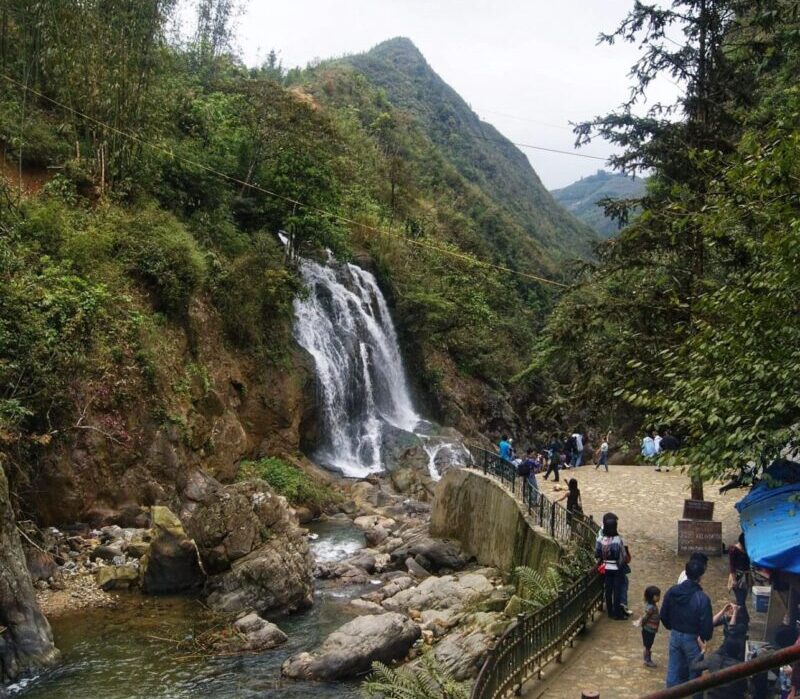 You can also walk to the waterfalls downhill and terraces is breathtaking. Lots of great photo opportunities and many local tourists are renting traditional costumes to take photos in the village.
After the walking tour, we were picked up by the van and brought back to the town for a nice simple Vietnamese lunch that was included as part of the tour. We have a great time in Cat Cat Village and are recommended for those who want a glimpse of a local village.
More Attractions in Sapa
As we only have a limited 2 days in Sapa, so we have to skip some of the attractions. We choose to visit the Ba Hac Market and trekking tour to the local village as we prefer a more cultural visit. There is much more attractive that can be coupled together on the Sapa itinerary.
If you have more days in Sapa, consider visiting below attractions on your visit to Sapa.
Sun World Fansipan
The Sun World Fansipan turn out to be one of the popular attractions in Sapa. Take a scenic cable car ride up 3,143 meters above sea level to the peak of Fansipan Mountain. It is the longest and highest cable ride in Vietnam. The ride up to the top of the mountain top is very picturesque. Every different minute you'll be mesmerized by the beauty of nature.
Discounted Ticket for Sun World Fansipan from Klook
At the summit, it is a fantastic picturesque destination with Buddhist temples, shrines, and breathtaking views. Amazing place and cold weather for an epic experience in Sapa. The highest point in Indochina on countries like Vietnam, Laos, and Cambodia. Make sure to visit Sun World Fansipan in good weather!
The cost is relatively high for a cable car ride to the peak. Get the discounted Sun World Fansipan Legend Admission Ticket with a different package option from Klook. Easy to use and cheaper than buying tickets at the counter!
Final Tips for Sapa Travel Guide
Here is a few more handy tips for this Sapa Travel Guide Blog:
Is Sapa worth a visit?
Definitely worth it! There are many cultural villages in Sapa where you can experience authentic Vietnamese village experience.
How many days in Sapa is enough?
Three days in Sapa is the perfect amount of time to spend in Sapa. You can explore the main sightseeing and have an easy trek into the northern mountains.
Do you need a tour in Sapa?
Planning a Sapa trip can be a difficult task due to the long traveling journey and transportation arrangements. Joining a tour with transport included is recommended but not compulsory.
Overview: A Visit to Sapa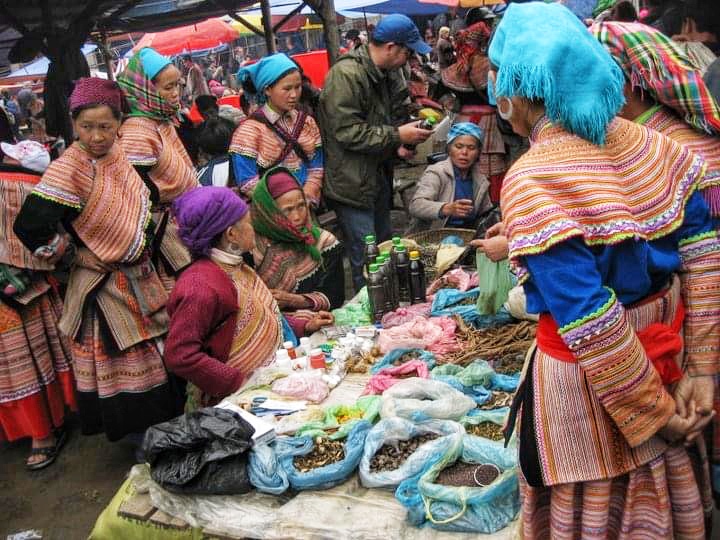 All in all, you should plan at least 2 days for your Sapa itinerary. The landscape here is so breathtakingly beautiful and a visit to Sapa is definitely worthwhile.
The traveling might take times that leads you through the beautiful landscape of the local village. But you are rewarded with beautiful views of the lush green nature in all directions. You can see the local life as is it although a bit touristic still simple and genuine countryside. Whether you're looking for a rad solo trip or an all-inclusive family holiday, Sapa is highly recommended.
Related Sapa travel information:
Traveling to Northern Vietnam and looking for more inspiration for the trip? Here is our Northern Vietnam travel stories.