Last updated on September 23rd, 2023
Renting a car for self-driving in Japan is the best way to explore its sightseeing attraction, especially in Kyushu, Hokkaido, Nagano, and Takayama. Here are our tips for renting a car in Japan to help with your Japan self-driving road trip itinerary.
I am back in Japan again. Japan is an addictive country and I keep planning my next Japan trip once back to my home country. Instead of getting around by public transport, this time I will rent a car and self-driving in Japan to explore the stunning beauty of Hokkaido with my family.
Self-driving in Japan gives you the chance to explore the place at your own pace. It is best to plan a self-driving to Kyushu, Hokkaido, Nagano, or Takayama for its natural sights. Although traveling around by public transport is doable, it is best to plan for a self-driving itinerary due to lesser public transportation.
In this travel guide, I will provide tips on how to rent a car and drive in Japan! Our car rental was rented through RentalCars.com with the best price guarantee. Continue reading the tips for renting a car in Japan. Added, a separate travel post will be a document on how to pick up my rental car on Hokkaido self-driving trip. Stay tuned!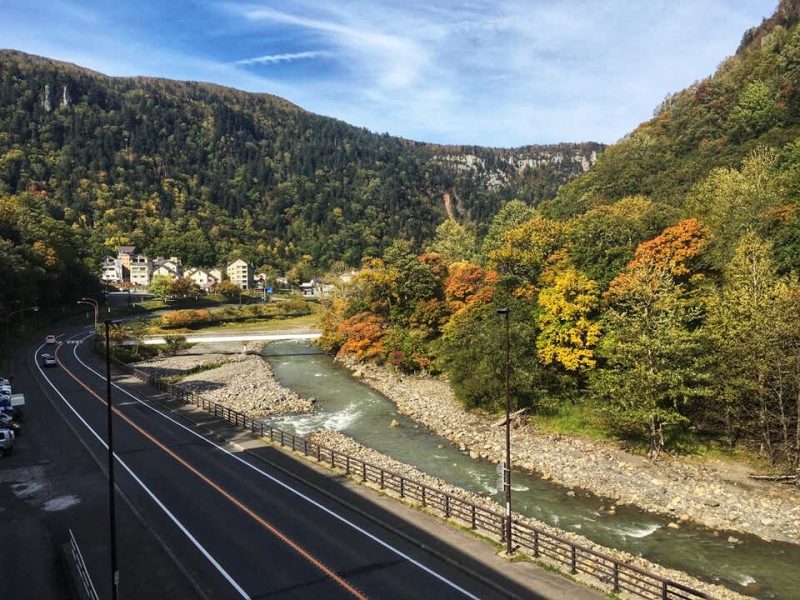 Why Renting A Car in Japan
Overall the transportation system in Japan is well connected by shinkansen, train, highway buses, and even local buses. However, certain amazing attractions can't be accessed by public transport. Or some are limited with only 1 or 2 buses per day. So, having your car gives you the flexibility to travel at your own pace.
I am highly recommended to rent a car to Kyushu, Hokkaido, Nagano, and Takayama. These places are hard to get there by public transport. It is very ideal for planning a self-driving trip when traveling with kids or the elderly. Additionally, you have the freedom to plan and change your itinerary during your trip. Sometimes the travel budget can be even cheaper for group travelers and families.
Best Place For Self Driving in Japan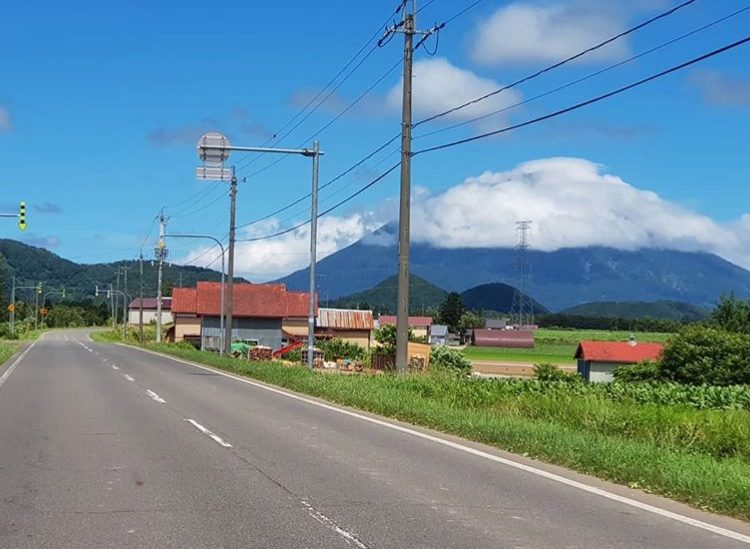 Again we highly recommended renting a car to Kyushu, Hokkaido, Nagano, and Takayama. Besides, Okinawa is also another good option to plan on a self-driving itinerary. Those places are very suitable for self-driving in Japan for laid-back holiday trips. Generally, you don't need to self-driving if you are getting to Japan's bustling city areas such as Tokyo, Kyoto, and Osaka. The transportation system is well connected with the subway, local, and JR train systems. Added, the parking fee in the city area is not cheap.
Best place to plan for self-driving in Japan:
Hokkaido (Lake Toya, Noboribetsu, Furano, Biei, Cape Kamui)
Kyushu (Kumamoto, Mt Aso, Kurokawa Onsen, Yufuin)
Chubu Region (Takayama, Shirakawago, Hirayu Onsen, Kanazawa)
Nagano and Kamikochi
We try to self-driving in Hokkaido and it was truly enjoyable. We can travel at our own pace as we were traveling together with our parents. So it is a better option for us and we were free to adjust our schedule and time. Besides, the transportation fee is also cheaper after the divide instead of getting the JR Pass separately.
Related Read: Driving in Hokkaido – What You Need To Know
Tips For Renting a Car in Japan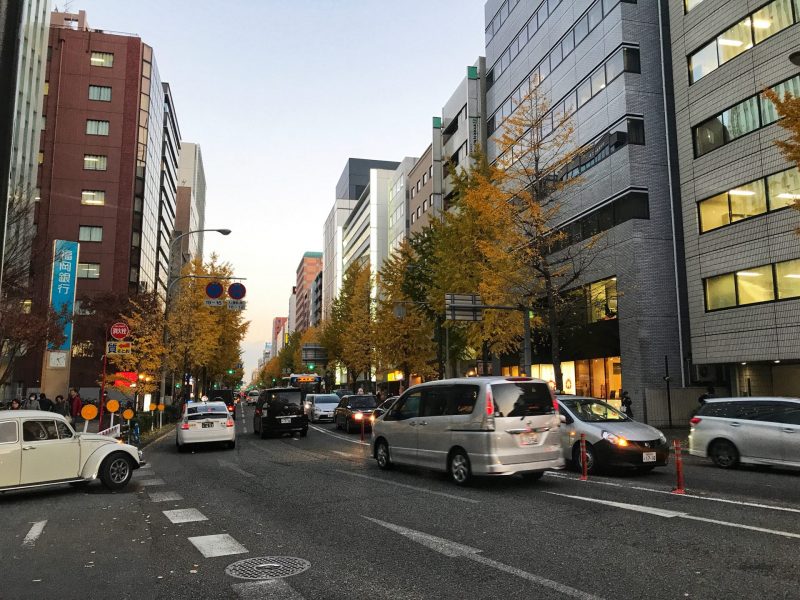 There are a few important things to do if you are planning for driving in Japan:
International Drivers Permit
Choosing your rental car
Car Rental Price
Collision Damage Waiver (CDW)
GPS Navigation System
What are ETC and Highway Pass
International Drivers Permit
For foreigners driving in Japan, you must possess a valid International Drivers Permit (IDP) issued under the Convention on Road Traffic, Geneva. This is mandatory and can be applied from your home country.
Besides, there are exceptions for seven countries such as Taiwan, Switzerland, Slovenia, Germany, France, Belgium, and Monaco. You can drive in Japan with your original driving license accompanied by its Japanese translation document. This document is required translated by a legally authorized person such as the embassy and consulate.
Make sure to bring the above requirement document and passport to the rental car company. You will be asked for it when picking up your car rental. Additionally, you will also need a credit card for payment upon picking up your rental car. Generally, no cash or debit card.
Choosing Your Car Rental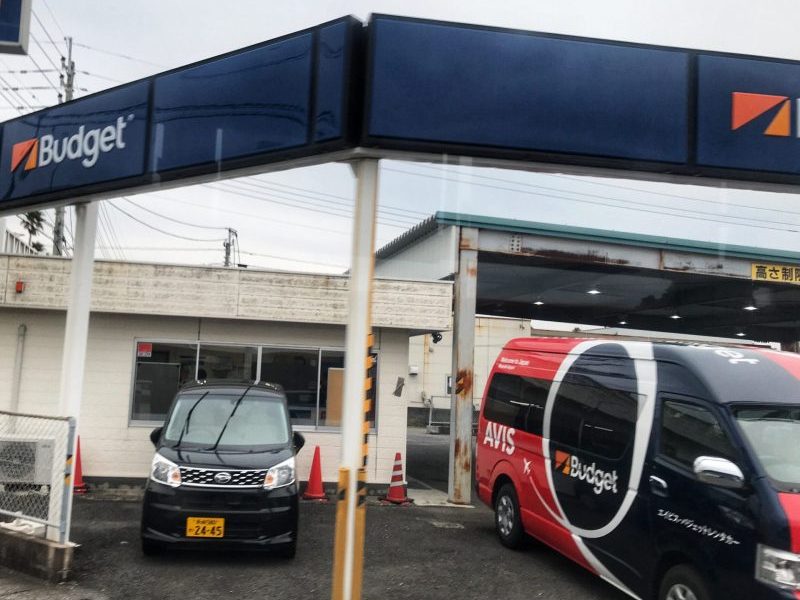 To be honest, I am not too much worry about the car rental company in Japan. For sure the company will provide the best service as advertised. This is the best part of visiting Japan. So, the only requirement when looking for my rental car for a self-driving trip is the best price guarantee.
We highly recommended looking for your rental car via RentalCars.com. It provides a user-friendly website where you can make a reservation in English, Chinese, Korean, or even Thai. You can compare car rental fares from various famous car rental providers in Japan. For examples Nissan Rent-a-Car, Toyota Rent a Lease, Nippon Rent a Car, Times Car Rental, and some other options. Get the best price on your ideal rental car that meets your requirements and book it in a region of your choice.
That's simple on how to rent a car in Japan. You can amend or cancel your car rental booking anytime without any charges.
Car Rental Price
The car rental price depends on the car type. Additionally, it may vary at different seasons. RentalCars.com is a good source for viewing prices at major Japanese car rental car companies. It is easy to read with a wide selection of car options. The additional add-on such as GPS, snow winter tire, or additional driver normally is included. While child seat requires additional charges.
In my experience, normally Daihatsu Move is the one if you are looking for the cheapest car in Japan. This small car can fir for 4 people but limited space for only two small pieces of luggage. If you are planning a travel itinerary for a larger group, please look for a medium or large car that can also fit your luggage.
Make sure to book your rental car well in advance for the best price and to ensure availability. It can be sold out during the hot season, such as the summer holiday, year-end, and New Year's holidays. It's best to make your reservation one month ahead of the trip.
Collision Damage Waiver (CDW)
When renting a car in Japan, the basic protection with Collision Damage Waiver (CDW) is already included in the fee. However, for cases such as car is stolen, serious damage that exceeded the protection value, Non-Operating Costs (NOC), and road assistance are not included. You opt for Full coverage protection at minor charges. If you prefer full protection, I highly recommended you go for this option.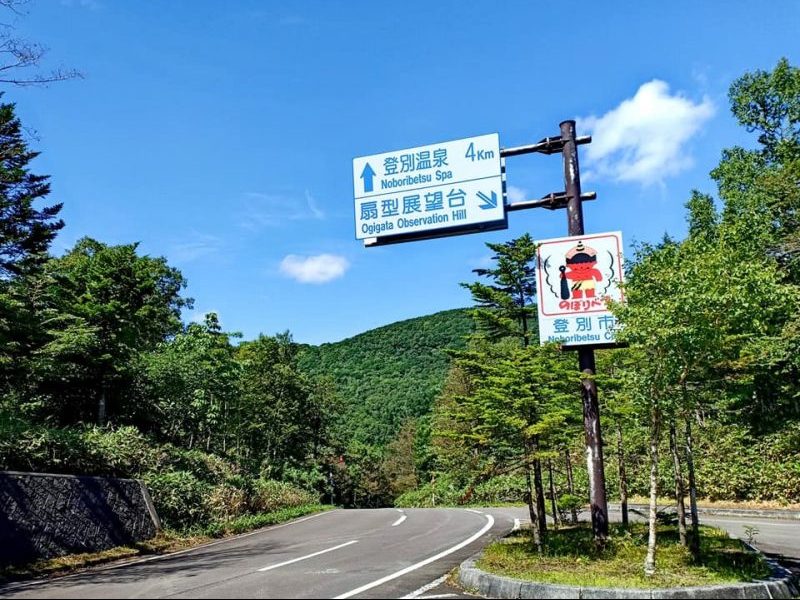 GPS Navigation System
Most car rental in Japan comes with a GPS navigation system. Make sure to get the multi-language GPS that supports your comfortable language. For popular places like Hokkaido with many foreign travelers, this GPS is very common and in place. But for safety, please double-check on the GPS when you look for a rental car.
A telephone number or map code can be used to find your destination. The most reliable way is to ready the Google map codes before your trip. Normally, I am using the Japan Map Code website to navigate. It works like a google map. Just input your destination and it will generate the Map Code. So far, it is almost 99% accurate and able to get me to my desired destination.
Japan Map Code Website: https://japanmapcode.com/en/
What are ETC and Highway Pass
Japanese highways have a service called ETC (Electronic Toll Collection system). It is a convenient card that works automatically when using a toll service. It will save time when passing through the toll without waiting in line.
Some car rental companies will offer the ETC Card with additional charges. But for me, it is good to have but not mandatory. But this ETC system is particularly helpful if you are planning to use the expressway for a long hour drive. The ETC system will give you some discount during nonpeak hours (midnight) or Japan public holiday. Besides, the ETC system is a required system for highway pass with unlimited use of expressway at a flat fixed rate, only for foreigners.
List of Japan and Regional Expressway Pass:
Japan Expressway Pass: Price: ¥20,400 (7 days) or ¥34,600 (14 days)
Hokkaido Expressway Pass: Price from ¥3,700 (2 days) to ¥11,500 (14 days)
Kyushu Expressway Pass: Price from ¥3,600 (2 days) to ¥11,700 (10 days)
Tohoku Expressway Pass: Price from ¥4,100 (2 days) to ¥12,200 (14 days)
Central Nippon Expressway Pass: Price from ¥5,100 (2 days) to ¥16,300 (14 days)
Sanin-Setouchi-Shikoku Expressway Pass: Price: from ¥6,100 (3 days) to ¥13,200 (10 days)
Take note: All Expressways with certain coverage areas. Please check whether it is best for your Japan self-driving trip.
Where To Pick Up My Rental Car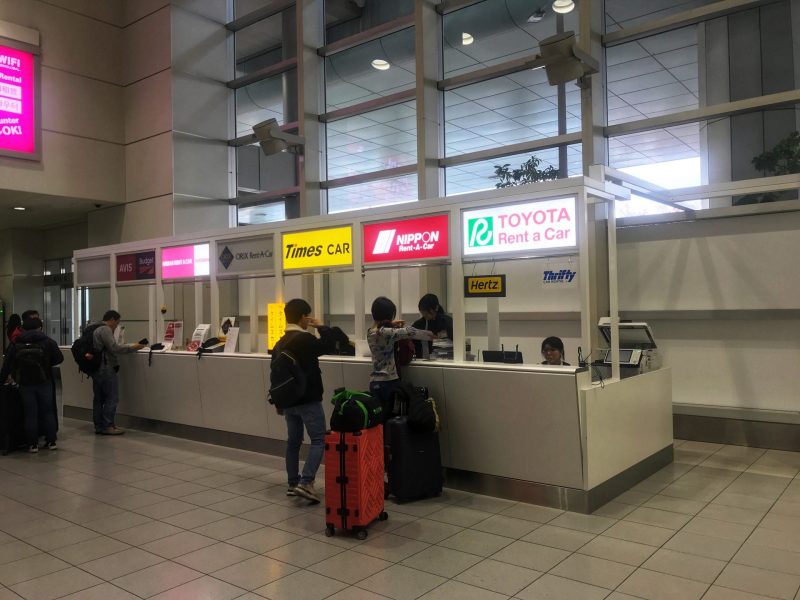 Depend on where you select to pick up the rental car. The full detail on how to pick up your detailed car will be explained and emailed to your email. It is simple with clear sight posted if you are renting a car rental at the airport. Simply follow the signs for the car rental counter and look for the car company you booked. The assistant will verify your booking and assist you with the next step.
There are two ways of pick up process if you choose to pick up at the airport. The first one is that a free shuttle service will pick you up and takes you to the office. Another is that you can directly take the car from the airport. Normally almost all of the car rental companies in the airport belong to the first one. Added, the car rental price with the first option tends to be cheaper. So it is up to you for a convenient or budget option. But take note that please allocate some buffer time to drop off your car before flight departure.
Certain car rental companies provide different pickup and drop-off locations with a certain amount of charges, which is called one-way pickup. Prices start from ¥1,500 and range for a different companies. Some even are free if the drop-off location is within the same area.
Driving in Japan
The three important tips when driving in Japan:
Sterling Wheel On Right Hand Side
Staying connected with mobile data
Stay in a hotel with parking
Sterling Wheel On Right Hand Side
Driving in Japan is similar to England, Austria, Malaysia, Singapore, and India country. The steering wheel of the car is on the right-hand side with vehicles driving on the left side of the road. So it is different for Taiwan, America, Korea, and Europe on the left-hand side. But it is super easy to shift over. Just need to pay more attention once you get the car.
Staying Connect With Mobile Data
Staying connected with mobile data by SIM Card or WIFI router is extremely useful in the rental car. It is very useful for real-time navigation and research for the place to visit and the best food to eat. We highly recommended prebook it before your trip. Most importantly, the price is cheaper than purchasing on arrival.
Click here to reserve your Unlimited 4G data Japan Sim Card and Wifi router rental as it might run out during peak season.
Hotel with Car Parking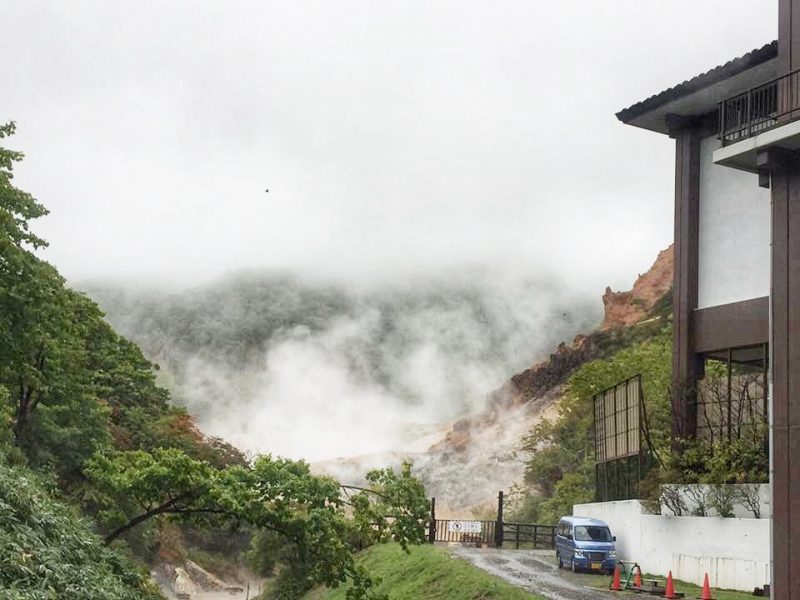 Make sure that car parking is available when looking for where to stay during your road trip. The parking fee in Japan is not cheap. It can be costly for an overnight park. Well, most of the hotels will be provided free parking for hotel guests. However, some may apply additional charges for the car park, especially in the city area. So please double-check when you are booking your accommodation.
Overview: Driving in Japan
So, you've done with the tips for renting a car in Japan. You are ready for your self-driving trip to Hokkaido, Kyushu, Nagano, Takayama, and many beautiful places in Japan.
Japan is known internationally for its high driving moral standards. Added, traffic is usually low in those recommended places. As long as you do some research and read through our tips for self-driving in Japan. You should have no problem. So, why wait? Go ahead to book your rental car and plan for your self-driving trip to Hokkaido, Fukuoka, Takayama, and more. Enjoy an amazing Japan road trip!