Last updated on October 2nd, 2023
We have written the below comprehensive guide on the city's most popular hotel to help decide where to stay in Asahikawa.
Located in the center of Hokkaido, Asahikawa is the second largest city on the island. It is also one of the popular transit cities when travelers visit the attractions nearby such as Asahikawa Zoo, Mount Asahi (Asahidate), Furano, and Biei area. For the first-time visitor to Asahikawa, you might wonder where is the best place to stay in the city. We would recommend staying nearby Asahikawa Station, the city's main railway station.
The neighborhood surrounding the station is the most lively area in the city with many hotels, restaurants, eateries, shops, and even an AEON shopping mall surrounding the station. Most importantly, there is plenty of accommodation to choose from and most of them are mid-range business hotels at a very reasonable price.
In this accommodation guide, we will share a list of best hotel to stay in the near with the train and bus station. Read on to decide where to stay in Asahikawa!
Quick Guide: Where to stay in Asahikawa
Visitors to Asahikawa have a good range of accommodations to choose from around the city. Here is the popular pick for where to stay in Asahikawa:
High-range hotels with less than 5 minutes walk from the station:
Mid-range hotels with less than 5 minutes walk from the station:
About 10 minutes walk from the station:
Pro Tips: Best hotels always run out fast, especially during peak season. You should book your accommodation to secure your room and the best price!
Hotel Route Inn Grand Asahikawa Ekimae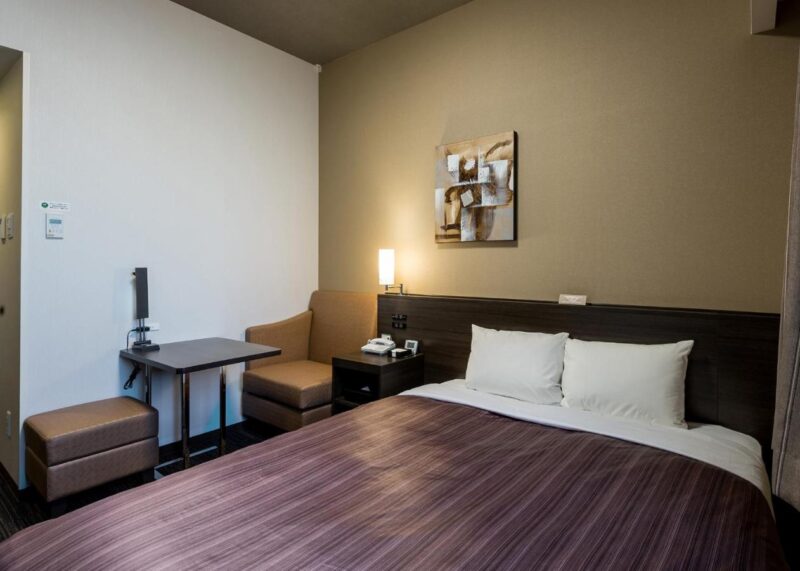 Hotel Route Inn Grand Asahikawa Ekimae offers comfortable rooms and good service for guests. Guests can unwind in the public bath on the 17th floor which boasts a city view which is a great plus. The location is superb and conveniently located across from the train station. There are lots of restaurants and eateries nearby. The property also has private parking onsite.
JR Inn Asahikawa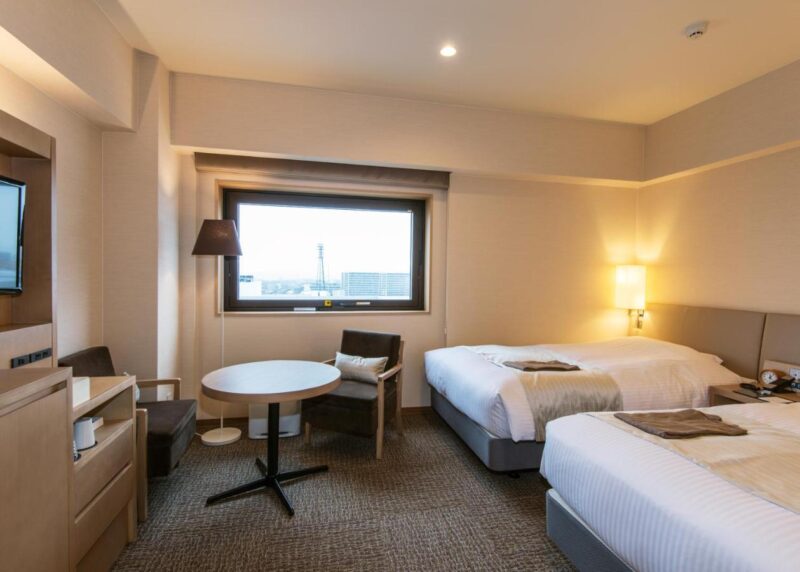 JR Inn Asahikawa offers simple accommodation directly connected to JR Asahikawa Station. Just a minute from the station will get you to the hotel. The room is small as per Japanese standards but nicely designed and clean. A public bath and laundry facilities are available on site which is another great plus. Free WiFi is provided throughout the property.
Premier Hotel CABIN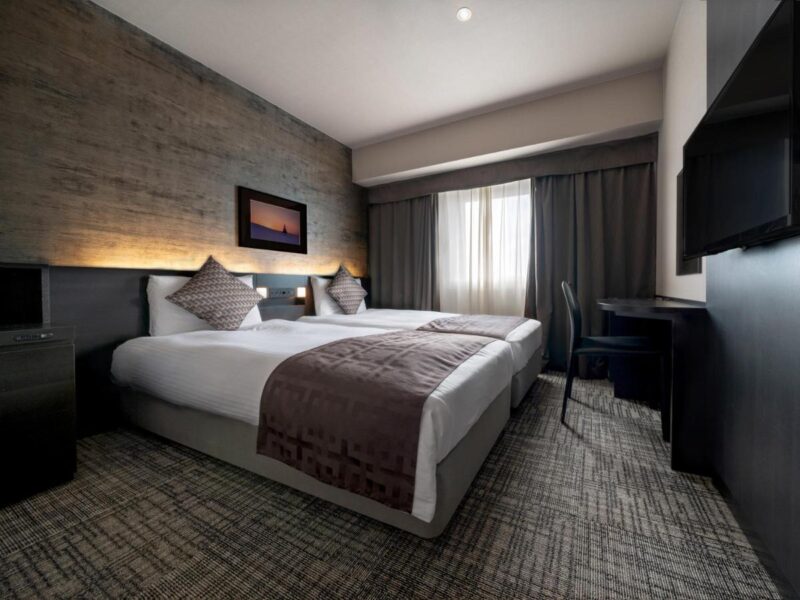 If you are looking for where to stay in Asahikawa, Premier Hotel CABIN Asahikawa will offer you exactly that. The rooms here are spacious and very nicely decorated and some other advantages of staying here include free Wi-Fi, a public hot spring bath, private parking, and more. The location is good near the train and bus station and within walking distance of Aeon Mall.
HOTEL AMANEK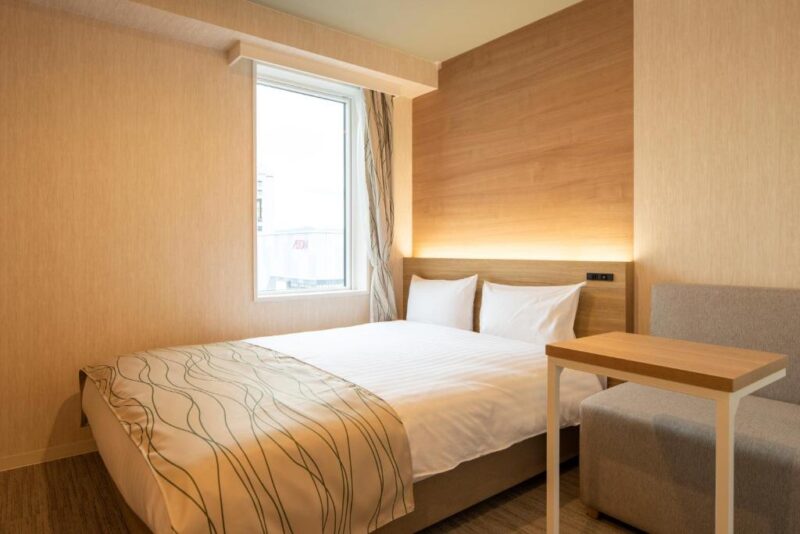 If you're wondering where to stay in Asahikawa for first time, I'd highly recommend HOTEL AMANEK Asahikawa!
Newly opened, HOTEL AMANEK Asahikawa is a modern hotel located right in front of the Asahikawa station. It offers a convenient base for exploring the city and is close to shopping, dining, and sightseeing options. They provide spacious air-conditioned rooms with modern amenities and free internet access. Guests can enjoy the free public bath located on the 17th floor of the building. Paid parking is also available at a cheap rate.
Hotel Wing International Asahikawa Ekimae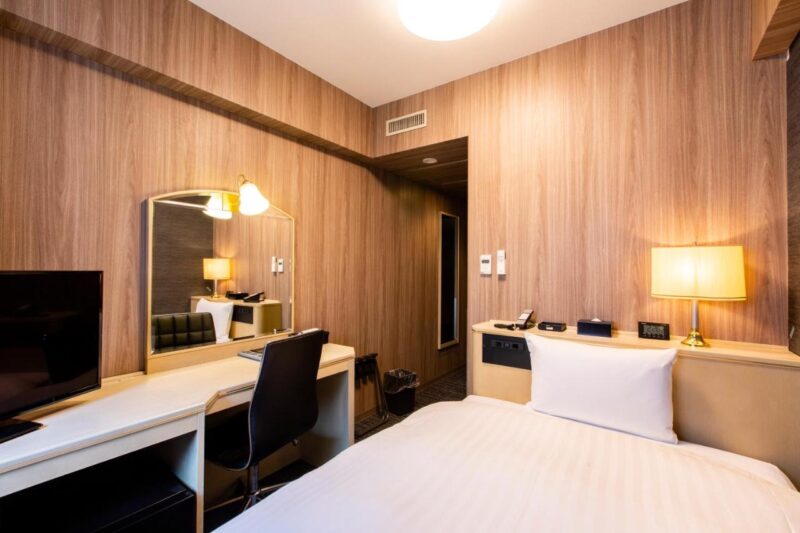 The Hotel Wing International Asahikawa Ekimae is a great option for mid-budget hotels in Asahikawa that offers a nice and comfy room. It is a modern hotel in terms of appliances, decor, and furniture while being very comfortable and at a great price! Each room includes free Wi-Fi, air-conditioning, and more.
The location is also excellent with an easy walk to the supermarket, shops, and restaurants. Parking in the Aeon shopping center was handy, and cheap at ¥1,000 per night (pay at the hotel).
Y's Hotel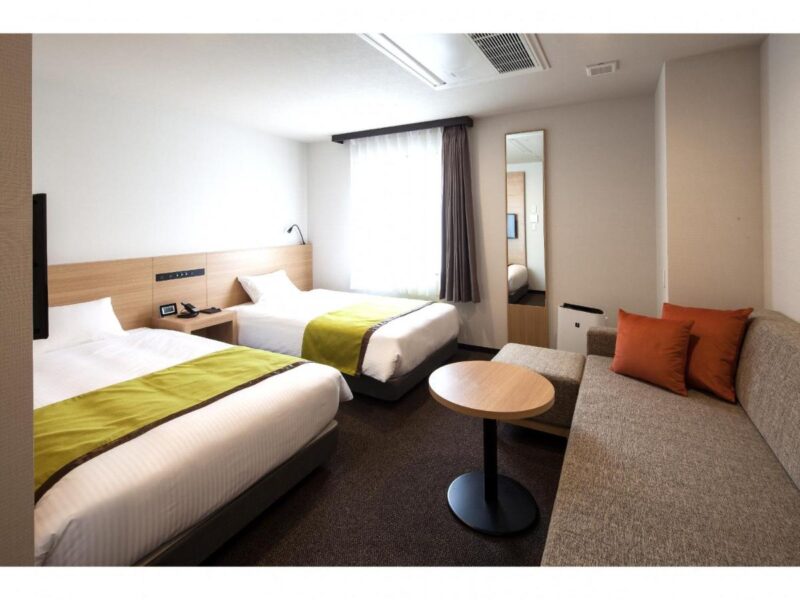 Y's Hotel Asahikawa Ekimae is an awesome place to stay in Asahikawa if you are looking for a great value. It provides awesome service, comfortable rooms with everything you need to have a comfortable stay.
The location is excellent, right next to Asahikawa train station and bus terminal. The room is just as expected and meticulously clean. Some of the best facilities here include a coin laundry, a sauna, and a public bath. Excellent value for money and perfect to stay in the city.
Dormy Inn Asahikawa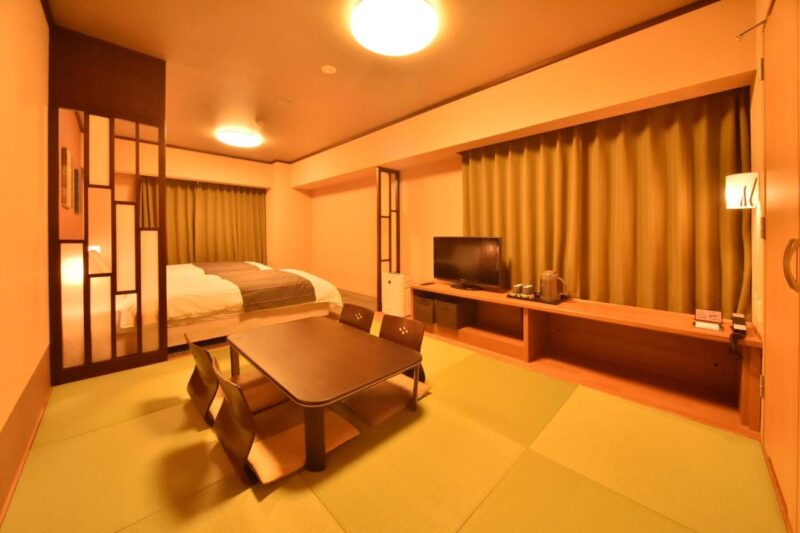 Dormy Inn Asahikawa is worth recommending when looking for where to stay in Asahikawa. The location is slightly away but within a 10-minute walk from JR Asahikawa Train Station. It offers modern accommodation with a large public hot-spring bath for guests. The signature free noodle at night is a great plus!
There are many restaurants and shops nearby the property. Guests can park at the building behind the hotel at a reasonable fee.
Overview: Best Hotel to Stay in Asahikawa
All in all, I hope this guide has helped you to find the best hotel that fits your budget and requirement. The city is fairly compact so no matter where you decide to stay you should be able to get around fairly easily.
During my trip to Asahikawa, we stayed in JR Inn Asahikawa for three nights in the city. The hotel is strategically located beside the JR Asahikawa station which is very convenient. From Asahikawa, we departed to many interesting attractions nearby such as Furano, Biei, and seasonal flower fields. Detail can be referred to our travel blog with itinerary and transport arrangements include.
Read on our travel stories to Asahikawa:
Wondering what and where to eat in Asahikawa? Here is some food idea in the city: