Last updated on December 11th, 2023
If you're thinking of venturing to Kyushu soon, here are our best recommendations on where to stay in Kyushu, with the best hotel recommendation in each area.
Kyushu (九州) has a beautiful mix of culture, history, folklore, natural sights, and modern city. This Japan's third-largest island offers a plethora of popular attractions in each prefecture. With the active volcano, hot spring resorts, stunning waterfall, lush greenery, and delicious regional Kyushu food culture, you'll never run out of things to do. It is one of the most underrated regions in Japan to visit compared with the popular Kanto and Kansai regions.
This quick and easy guide to Kyushu's best hotels and accommodations will help you decide where to stay in Kyushu. Plan your trip and get ready for an exciting holiday – here's where to stay in Kyushu.
Best Place To Stay in Kyushu
During my last visit to Kyushu, I spent over two weeks venturing into this Japan's island. But what most first-time visitors are surprised to find out is that Kyushu is huge and you'll spend a lot of traveling time when venturing into each prefecture. You need to make sure you know exactly where to stay in Kyushu, depending on what type of activities you want to see.
Out of so many cities in Kyushu, let me concentrate on 5 favorite places that I consider the best areas to stay in Kyushu for tourists.
Where To Stay in Kyushu: Our Favorite Areas & Best Hotels
Kyushu Accommodation Tips: Just like most of Japan's cities, Kyushu's cities are connected with trains, local trains, and buses which you can get easier, although it might not be that so busy compared to Tokyo and Osaka. We recommended staying within the central city where you can get transportation and food easily in Fukuoka, Kumamoto, and Miyazaki. Accommodations range in Kyushu from luxury high-end hotels, business hotels, lodges, and hostels are relatively cheap compared with other major cities.
If you would like to stay in a Ryokan, a traditional Japanese Inn, where you sleep on futon mats and eat a traditional Japanese dinner then Kurokawa Onsen, Yufuin, and Beppu are the best places to stay in Kyushu for ryokans experience.
Kyushu Regional: Fukuoka
A Vibrant city and historical sites. Being the main city in Kyushu, Fukuoka is the main entry point to the Kyushu island and a great place to do some shopping, historic sightseeing, and food-tripping. Food lovers gonna spend days to tasting all the delicious dishes in the city. Stay in Fukuoka if you want to stay in the central place. Fukuoka's transport network makes it easy to get around within the city, and to other nearby attractions. A great place to stay in Kyushu to start your adventure.
Attractions in Fukuoka: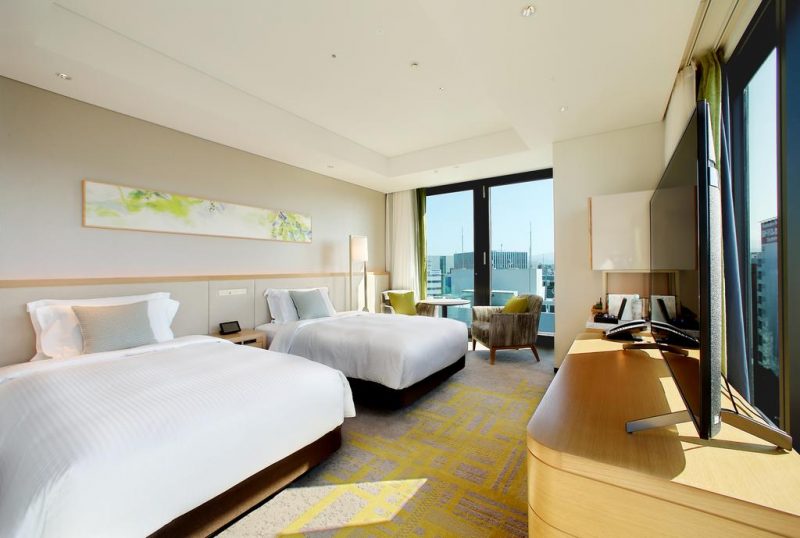 Best Pick: The elegance Miyako Hotel Hakata is one of Kyushu's best hotels and our top pick in the city. Give your holiday a great start with comfortable and spacious rooms, good services, plus a great central location. The proximity to JR station and bus station is excellent. Stay here for 1-2 days and explore the city and surrounding attractions easily. Perfect places to stay for families and business travelers.
Your best stay in Miyako Hotel Hakata starts at USD $170. Check your room rates in Booking.com.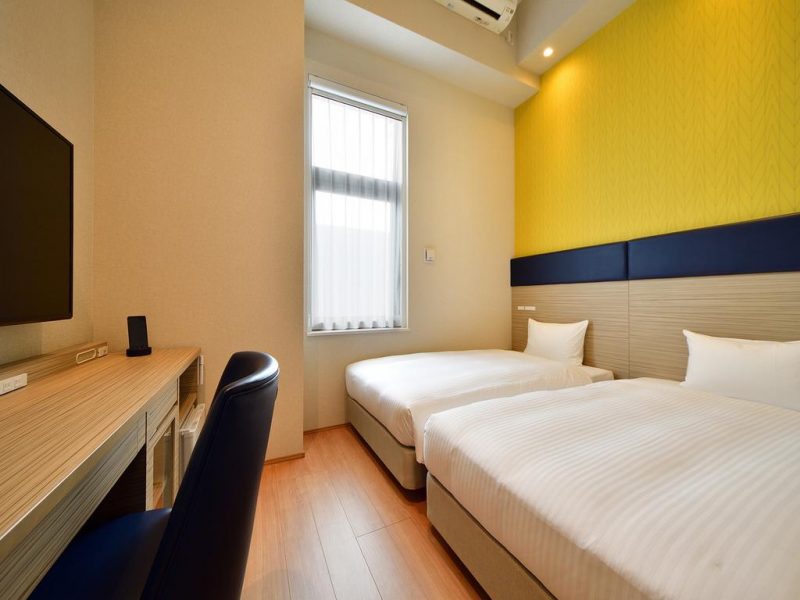 Best Value: The Hotel WBF Grande Hakata is a great place and the most popular place to stay in Fukuoka. They have spacious, bright rooms and hotel amenities, and their location brings you close to Hakata Station and restaurants. Rooftop public onsen for hot spring bath with views and complimentary drinks are a great plus for hotel guests.
Rooms start at USD $85. Check your room availability here.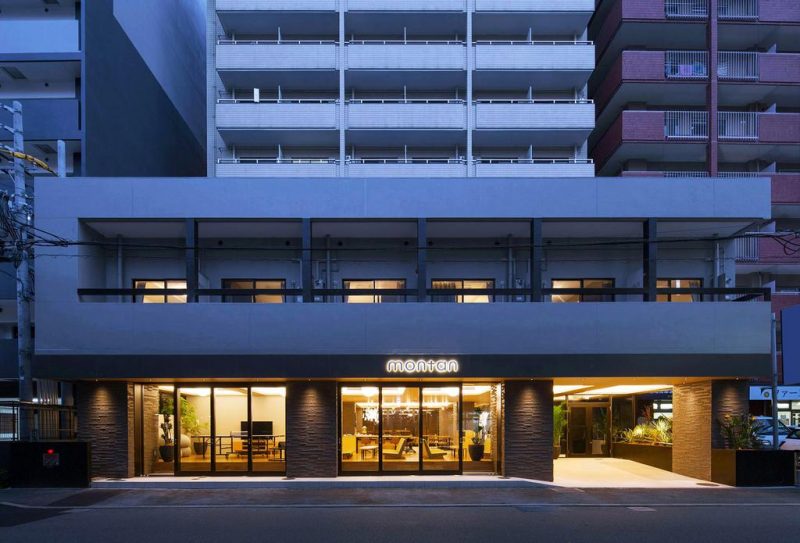 Best Budget: If you're on a budget, check out montan Hakata. This stylish hostel offers a wide range of rooms option and dorm-type rooms for group and solo travelers. You'll enjoy bright and spacious rooms and modern amenities, with comfortable beds and private bathrooms. While the budget solo travelers can choose the mix or female dormitory rooms with a shared kitchen, common area, and bathrooms equipped with shampoo, conditioner, and soap. This is our pick for the best hostel in Fukuoka.
Kyushu Regional: Kumamoto
The third-largest city in Kyushu, Kumamoto city (熊本市, Kumamoto-shi) is symbolized by the Kumamoto Castle, one of Japan's three great castles. The city has many interesting histories to spend your time on and offers a lot of excitement. It is also a good base if you plan for a trip to idyllic Amakusa islands, hot spring paradise Kurokawa Onsen, magnificent view and nature experience at Takachiho Gorge, or powerful Japan's largest volcano Mt. Aso.
Kumamoto gives unforgettable experiences, visiting these great place places is a great way to discover Kyushu's region's fighting spirit, traditional history, and culture.
Attraction in Kumamoto: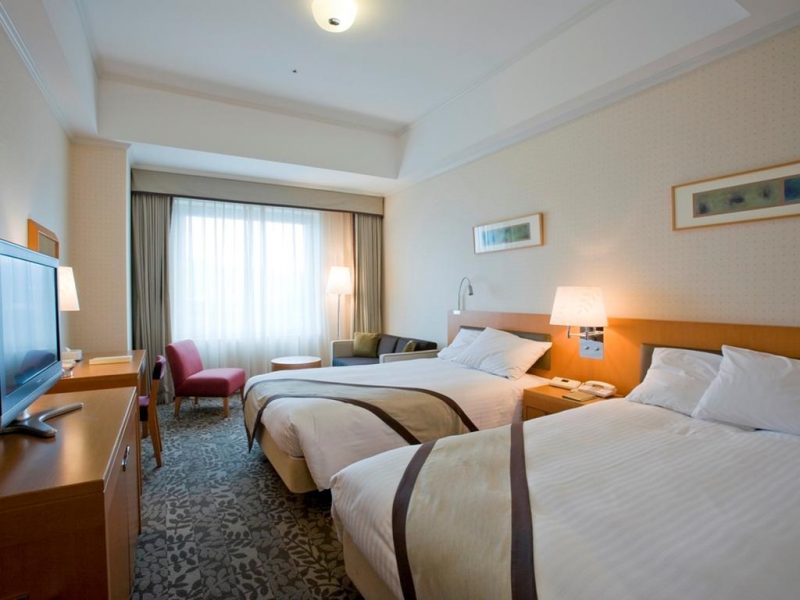 High Range: Hotel Nikko Kumamoto is our top pick when looking for where to stay in Kumamoto for families. The hotel offers comfortable rooms, breakfast, and friendly staff. The interior of the hotel has a futuristic vibe, thanks to the spacious lobby and minimalist decoration. Plenty of eateries and shopping areas nearby.
Click Here to check the best current rates and availability of Hotel Nikko Kumamoto.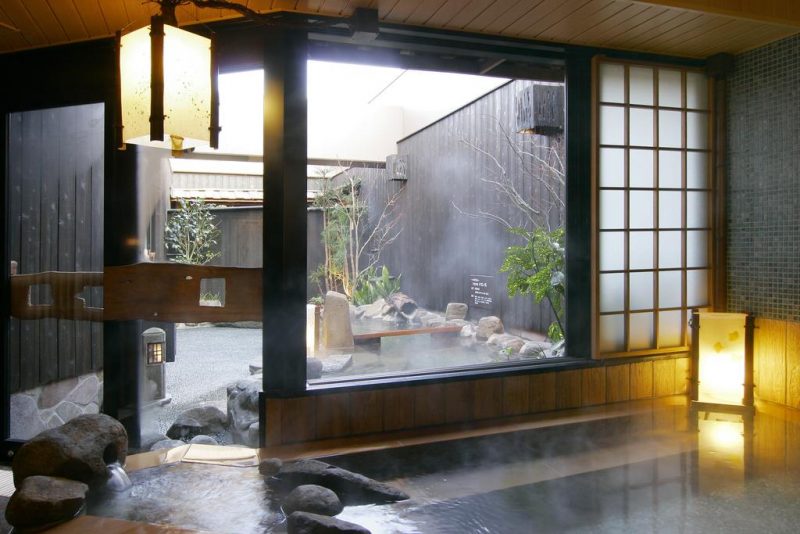 Best Value: Dormy Inn Kumamoto Natural Hot Spring offers compact rooms and a convenient location. Part of the Dormy Inn chain, this is a modern Japanese-style boutique hotel that offers free access to a communal onsen bath and free ramen nights from 21:00 to 23:00. The onsen facilities on the top floor are fantastic! Besides, it is strategically located with the bus terminal located just one block away and many restaurants and shops nearby just walk across the street.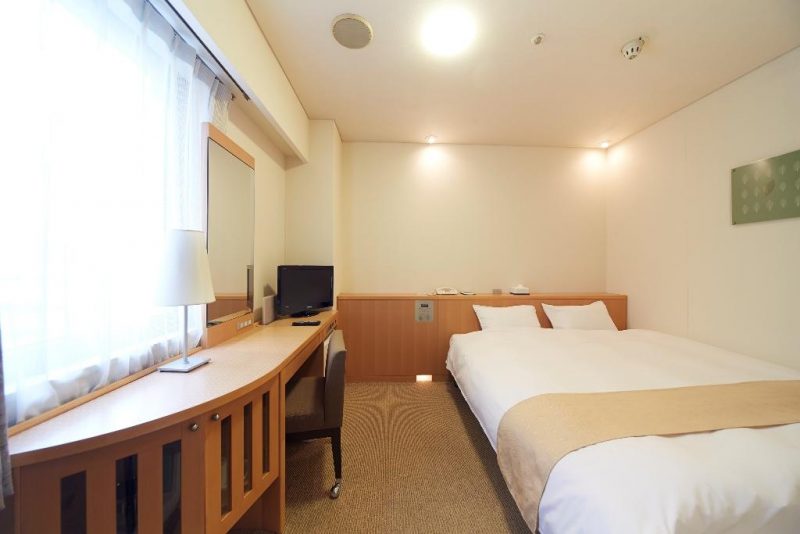 Budget: For a more affordable option for families on a budget, Nest Hotel offers compact rooms but comfortable rooms with comfortable beds. Located near the Kumamoto Sakuramachi Bus Terminal, the hotel is only a few steps from a bus stop, making it easy to get to and from tourist attractions.
Kyushu Regional: Kurokawa Onsen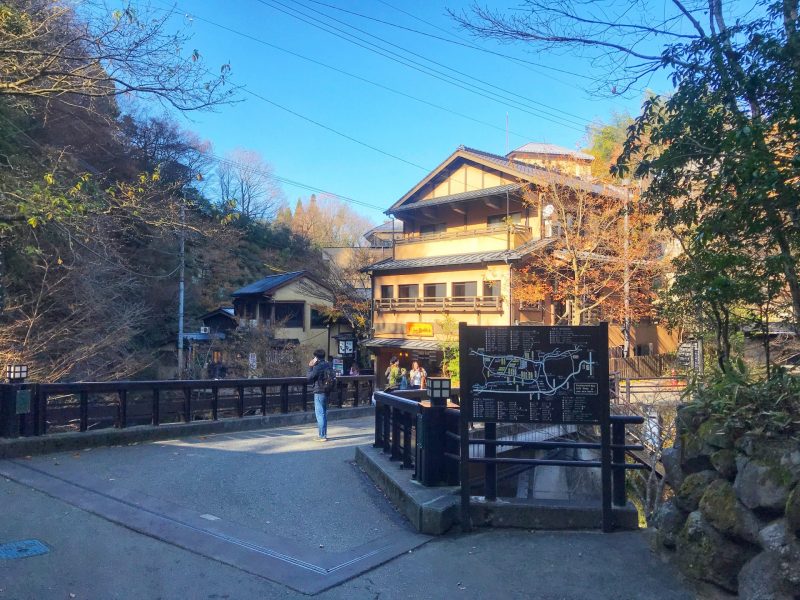 For the best experience in Kyushu, consider staying one night in the traditional hot spring town. The Kurokawa Onsen is one of the best places to enjoy the atmosphere of old-fashioned Onsen in Japan. Centrally located in middle Kyushu, between Oita and Kumamoto prefecture, it is best to include the stay when you're traveling between these two main cities.
Kurokawa Onsen is a scenic natural hot spring town, that boasted of various unique onsen and ryokans (Japanese inn). There has a total of 24 ryokans in Kurokawa Onsen and each offers different baths for guests to enjoy the natural hot spring bath.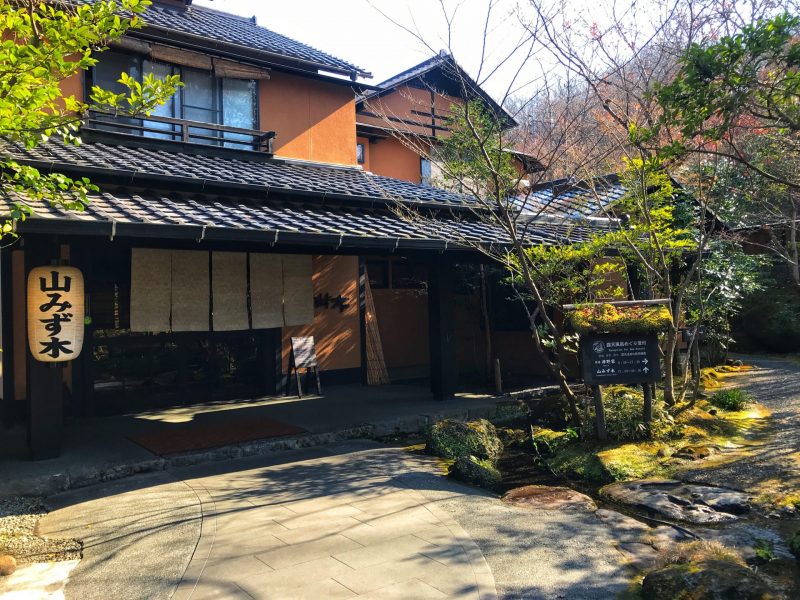 Once upon a time a royal residence, this Yamamizuki (山水木日式旅館) is a beautiful place to have your traditional Japanese Inn experience. Located about a 10-minute drive from the onsen town, Yamamizuki is surrounded by lovely views of the mountains you can escape the hustle and bustle of the city. It is known as one of the best riverside baths in Japan, boosted by picturesque natural views. The traditional multi-course Japanese dinner is a must-try experience. The rooms have a classic style with Futon mats to sleep on and shared bathrooms.
Click Here to check the best current rates and availability of Yamamizuki.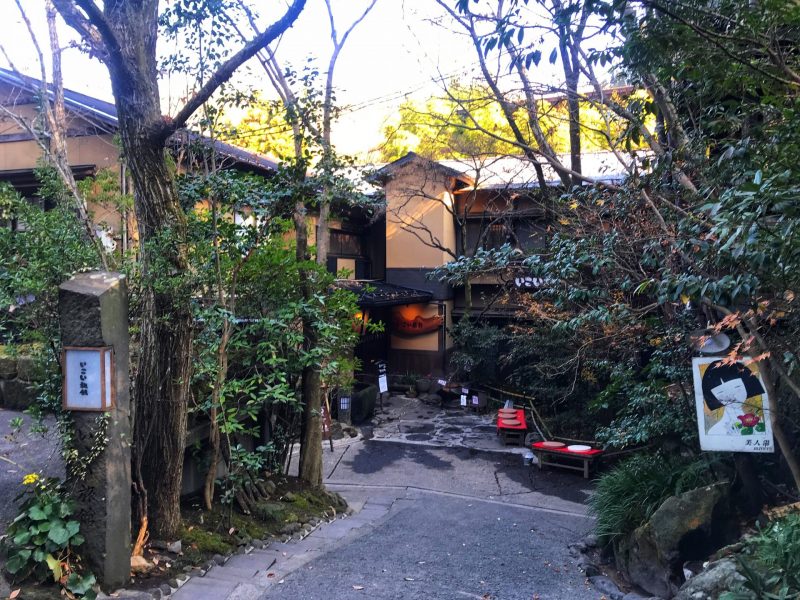 Staying in ryokans can be extremely expensive, but this beautiful traditional Ryokan Ikoi is quite affordable with the price paid. Your stay will be in a wooden structure established about 50 years ago and still well maintained. Rated as the Top 100 National Best Onsen in Japan, Ryokan Ikoi is famous for its variety of unique hot spring baths. Try the traditional five-course Kaiseki Japanese dinner, it is quite the experience and well worth the price. Soaking in the Onsen (hot public bath) after a day of sightseeing is fantastic. You can wear the yukata and walk to the onsen town after enjoying the baths.
Click here for the latest prices (Ryokan Ikoi)
Kyushu Regional: Yufuin
Located in the Oita prefecture and surrounded by mountains, Yufuin is a renowned onsen town and is often considered to be Kyushu's number one sightseeing attraction and loved by travelers. It is a gorgeous lovely onsen town, with green hills and majestic mountains in the background. Spend your time strolling along Yunotsubo Kaido street, visiting the Yufuin Floral Village, and Kinrin Lake. Stay in Yufuin for one night for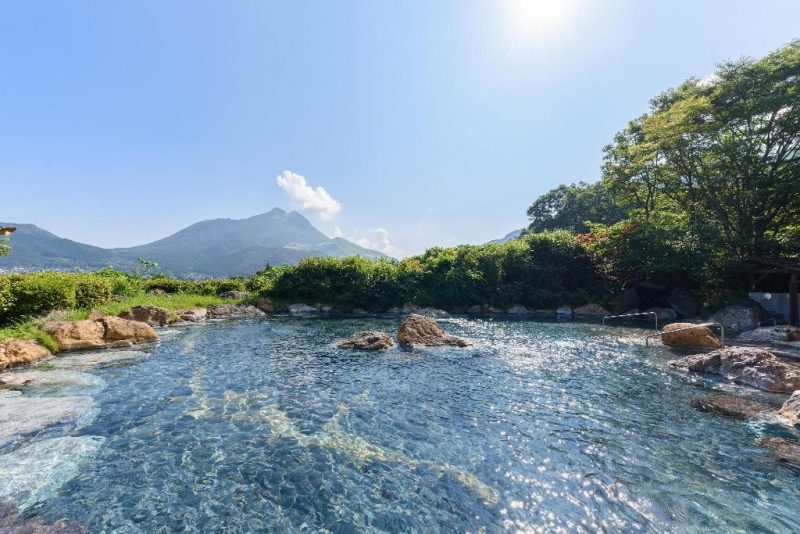 A traditional Japanese Ryokan situated in the hills south of Yufuin Station, Yamanohotel Musouen (山のホテル夢想園) is a perfect score for everything. You stay in a Japanese-style room with traditional Japanese settling, free access to the amazing outdoor onsen, and a full board that comes with a delicious kaiseki dinner. There are 2 large open-air baths for men and women, 4 family baths, and 1 indoor hot spring for men and women. The female outdoor onsen is superb, with a beautiful outdoor view.
Check room availability for Yamanohotel Musouen.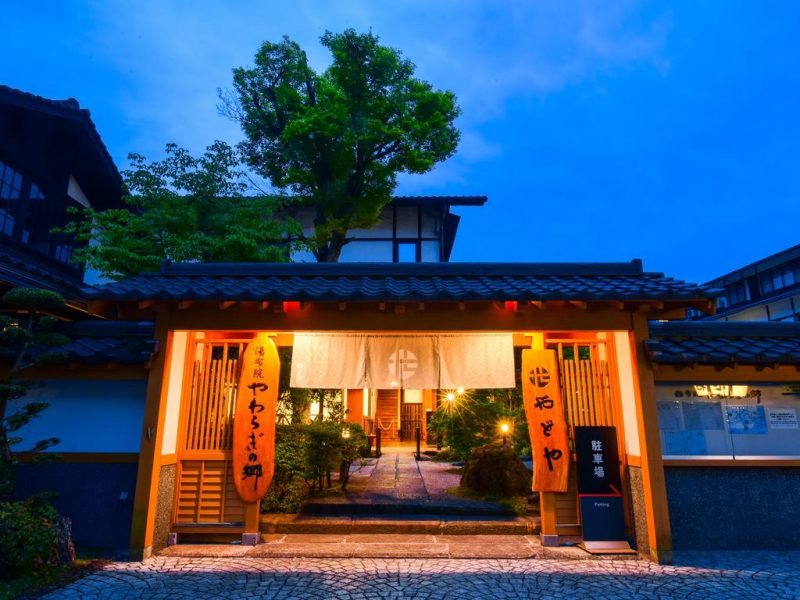 The Yawaragi-no-Sato Yadoya offer Japanese-style and Western rooms, 6 hot spring bath 4 family hot spring baths with reservation (3 outdoor and 1 indoor) and 2 public hot spring baths. The room is decent and can cater to a bigger group, making it very suitable for families with kids. Just a short walk from the onsen town, this ryokan gives you a central spot for exploring the rest of the town. Besides, don't forget to choose the Kaiseki dinner and breakfast option. The food is very much worth your money.
Find Yawaragi-no-Sato Yadoya DEAL
Kyushu Regional: Beppu
A geothermal town in the heart of Oita prefecture. The Beppu is famous for its hot spring steam jetting out at countless spots and impressively wafting over the area. There are numerous boiling ponds, called Jigoku (hells), for viewing rather than bathing, and became the main Beppu's tourist attractions.
Read more on Beppu itinerary with things to do and places to enjoy in Beppu.
Things To do in Beppu:
Plan your visit to Beppu by touring the Jigoku Meguri (Eight Hell of Beppu).
Steam your own food with the hot spring jet.
Enjoy the onsen bath with a natural hot spring in the traditional bathhouse.
Try the sand bath for a unique hot spring experience.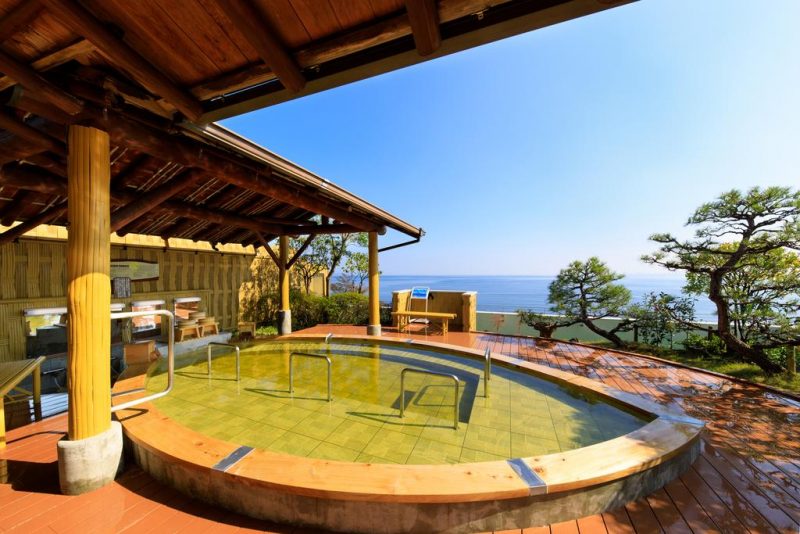 Seaside Hotel Mimatsu Ooetei is a lovely Japanese traditional hot spring accommodation and a popular pick to stay in Beppu. One of the best things about the hotel is the generously sized guest rooms with amazing sea views! The location is also very good, close to Beppu Station and set in an area with many restaurants and shops nearby. Short walk to the famous Takegawara Onsen. The rooftop hot spring bath was worth the stay!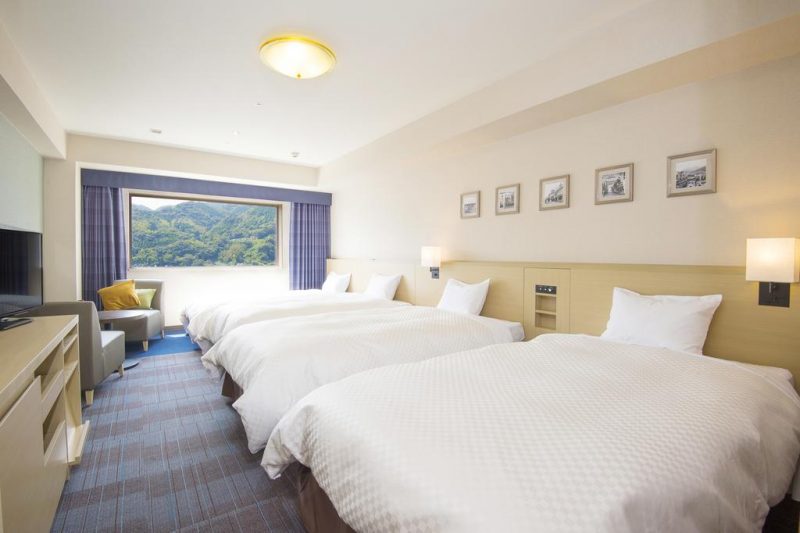 Beppu Kamenoi Hotel is a well-situated accommodation, nearby Beppu station with just a 5-minute walk. The hotel also offers free parking for travelers who self-driving in Kyushu. It is one of the best-sellers in Beppu, offers a wide range of rooms including non-smoking family rooms for 6 people, quadruple room, triple room, double rooms, and budget single rooms. Spacious room, clean and comfortable, and free access to a communal onsen bath. Besides, the kid's entertainment center was awesome. The staff here are polite, friendly, and helpful.
The price of this hotel is a steal and is quite unbelievable, check rooms availability at Beppu Kamenoi Hotel.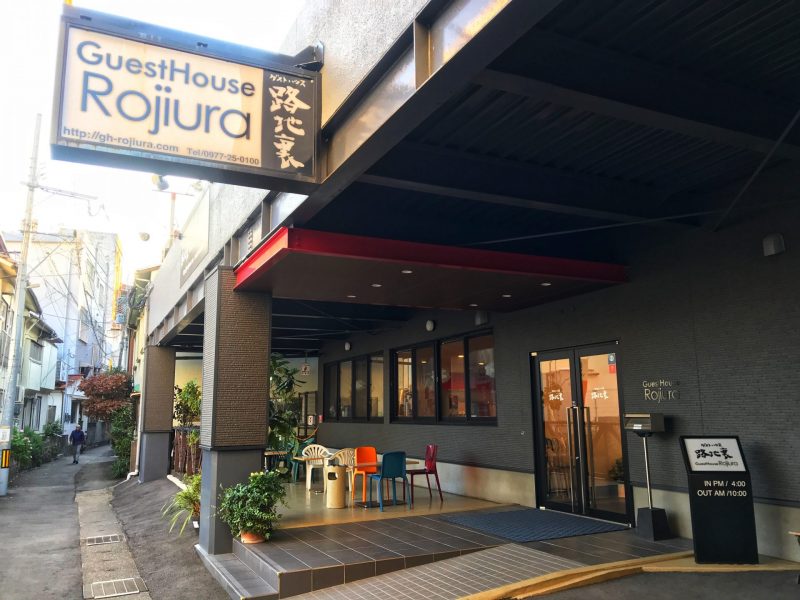 Less than two minutes to the Beppu Station, Guest House Rojiura is close to everything from the city's top sights for visitors traveling by public transport. Well equipped with everyone you might possibly need, this hostel has private and shared accommodations that are comfortable and clean. A good size lounge with books and travel information about Beppu surroundings that you freely can use.
Check for the best rate from Guest House Rojiura.
Wrap-Up: Where To Stay in Kyushu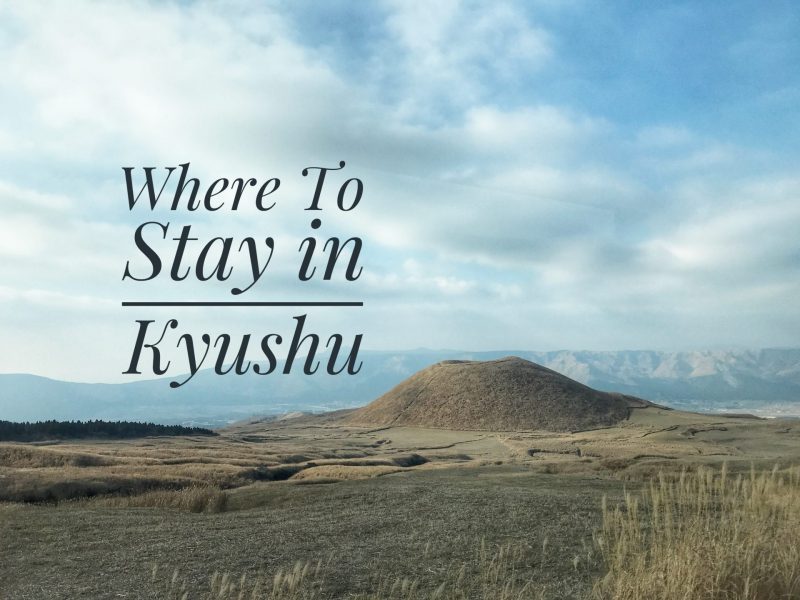 Lastly, we hope our Kyushu accommodation guide will help you decide where to stay in Kyushu. Some places are better for staying close based on convenience and food, and others are best to stay for relaxation and experience. Choosing the best stay in Kyushu will make your trip more memorable and fun, especially with so many awesome and unique things to do in Kyushu. You're bound to discover a new appeal about Kyushu and it might even become one of your favorite travel destinations.
Also, if you want some inspiration for what to do in Kyushu then be sure to read our Kyushu travel blog here:
How To Plan Your Kyushu Itinerary: Ultimate Guide