Last updated on September 23rd, 2023
For a home-style authentic Japanese food, don't miss the chance to dine in Heianraku Takayama. A simple yet fabulous people with food in Takayama.
Heianraku (平安楽) is a cozy little restaurant run by a lovely husband and wife. Together they worked hand by hand with each dishes were made with loving care. It served simple yet delicious Japanese local home-style food.
During my stay in Takayama, we visited Heianraku for its home-cooked dishes for dinner. We don't know about this amazing place before our visit. We were so great that we found this little gem. It is also the best place if you are looking for a vegan or vegetarian restaurant in Takayama.
In this Takayama food blog, let's me share with Heianraku Takayama.
Heianraku Takayama
Heianraku is located within walking distance from JR Takayama station. Therefore, it is easily accessible on foot from our stay Takayama Country Hotel. Before the trip, we read about the review and understand the reservation was highly recommended. We managed to book for dinner at about 7 p.m. We had some rest after wandering in Takayama and then slowly walk to Heianraku before 30 minutes.
Address: 6 Chome-7-2 Tenman, Takayama, Gifu 506-0025, Japan
Operating Hours: 11:30 to 13:00 and 17:30 to 20:00. Close at Tuesday
[intergeo id="AM4ADN"][/intergeo]
Great Food With Fantastic Host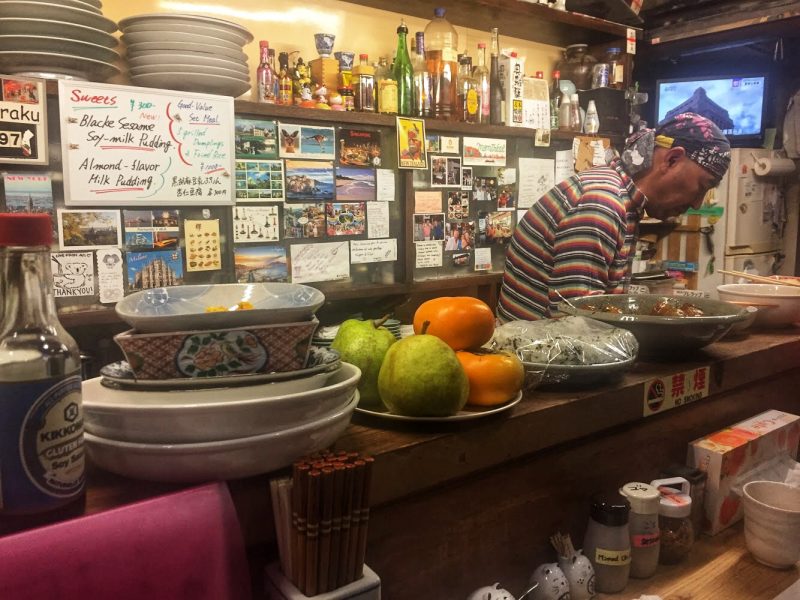 Once we stepped in, we received a lovely greeting from an adorable wife. We sat at bar counter table with water and warm hand towel were served.
From here, we could see the husband chef was busily prepared the dishes in front of us. While the adorable wife was helping by taking order, serving dish and all front service. That's the reason that only can handle the limited number of diners.
The menu from Heianraku is very accommodating. Most of the foods are Japanese-style Chinese cuisine. Meanwhile, they also serve vegetarian, vegan and gluten-free options. Besides, they also happy to accommodate any special requests or dietary requirements. Most importantly, it is an English menu with a cute picture.
We choose to order the set menu which came with main dishes with rice set. The wife can speak very well English. So no worry on how to order in Heianraku.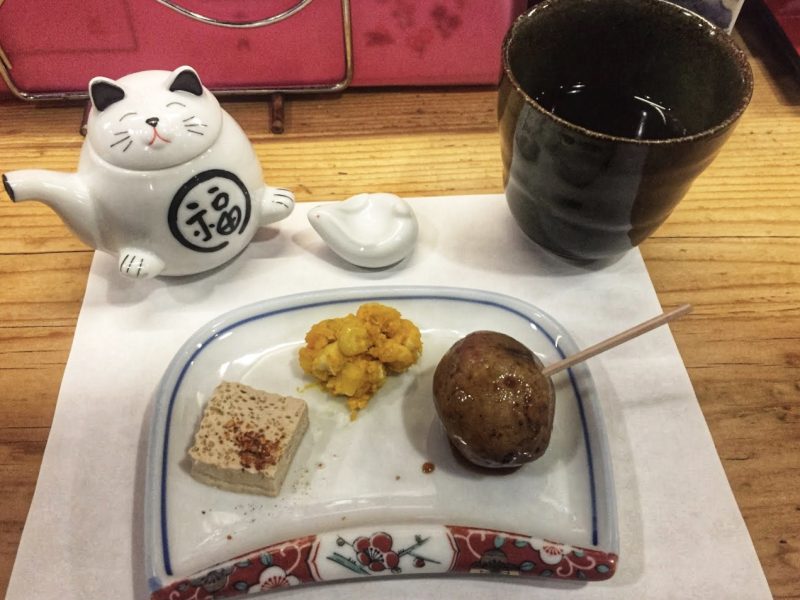 The lovely appetizer came first. It is a complimentary dish with potato ball and tofu served together. Added, we also got the hot miso soup.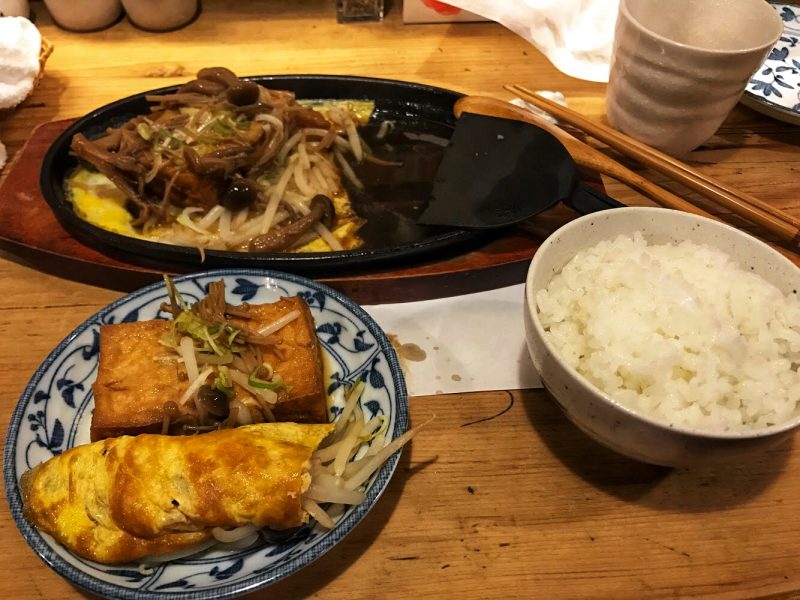 Next, the set meal was served with sizzling stir-fry veggie, tofu, and egg. It also came with a bowl of Japanese rice.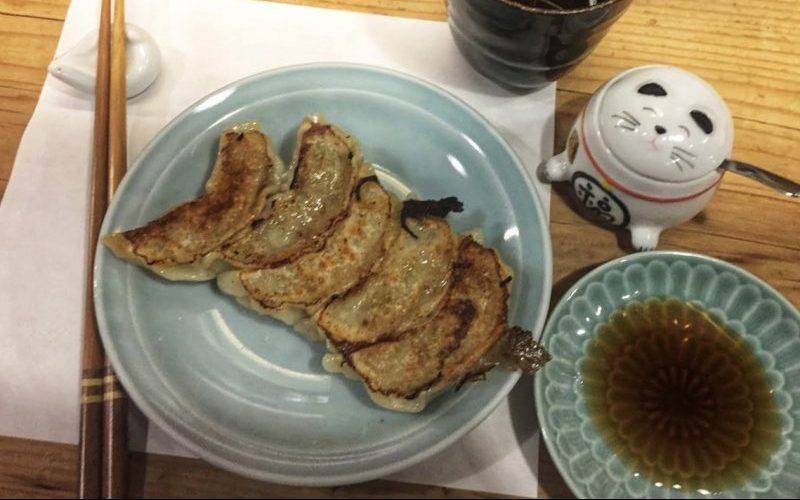 Moreover, we also add on gyoza as a side dish for a complete meal. Every dishes made with good quality. In conclusion, we had a wonderful dinner in Heianraku Takayama.
At the end of the meal, the wife even walked us out and sent us on our way with bows.
Heianraku Takayama Food Review
If you are a meat-lover or prefer for glamour dining, Heianraku is not for you. That is to say, Heianraku is not the top-notch place for instag or other social media. However, you will love for its fantastic hosting and dining experience in Heianraku. The people make it the most fabulous food in Takayama.
All in all, we highly recommended Heianraku Takayama if you are looking for what to eat in Takayama. It was truly one of the best dining experience with authentic Japanese home-cooked food. Limited seat with reservation required to dine in little gem in Takayama.
Related Travel Guide and Itinerary:
Local and Best Food in Takayama: