Last updated on September 12th, 2023
Staying in Suimeikan Karukaya Sanso after day hike in Kamikochi turned out to be one of the most memorable journeys for our trip to Chubu Japan. The best onsen ryokan stay we had in Hirayu Onsen.
For those who looking for the best place to stay in Hirayu onsen or nearby Takayama, we highly recommended Suimeikan Karukaya Sanso (水明館 佳留萱山荘). This hot spring paradise is located in a gorgeous remote valley and featured with amazing hot spring variety.
After one day hike in Kamikochi, we were looked forward to getting rest on our tired feet with hot spring onsen bath. Suimeikan Karukaya Sanso is a great place for us to pop in for relaxation after the hike. It is located next to a river with a splendid view of the mountains.
Read on my stay in Suimeikan Karukaya Sanso, the best onsen ryokan stay in Hirayu onsen area.
Note: Suimeikan Karakaya Sansou is temporary close for construction. Please come back to check on its availability.
How To Get To Suimeikan Karukaya Sanso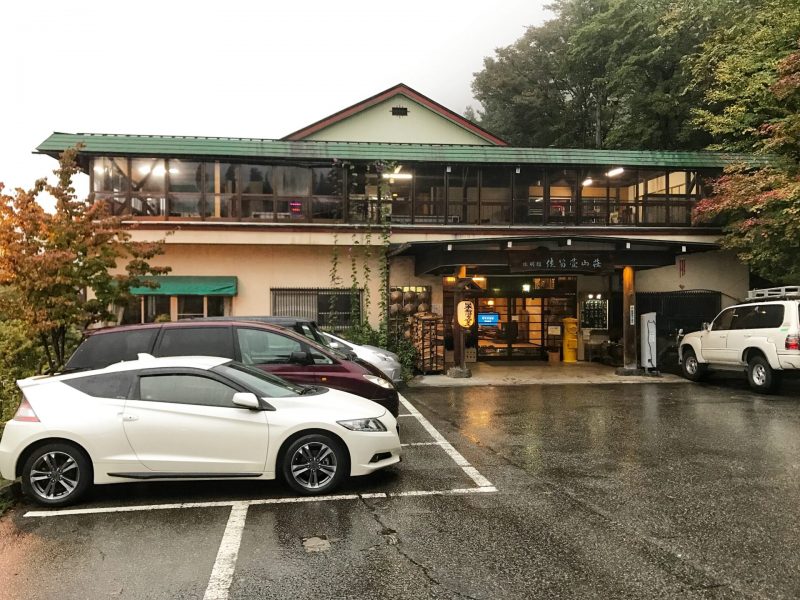 The Suimeikan Karukaya Sanso is one of the members of the Japan Secret Hot Spring Association. These secret onsen is referring to as Hitou (秘湯 ひとう) by their very nature and stunning traditional scenery. It can be difficult to get to due to its remote location.
Getting to Suimeikan Karukaya Sanso does not required an intensive change of transportation. But it still required some little effort to get there. It is located on a quiet road on the way to Shin-Hotaka Ropeway. While it is not the easiest to get to without a car. For those who visited Suimeikan by self-driving, don't forget to check on the reliable car rental company through RentalsCar.com. Best price and high reputation from customers.
Getting To Suimeikan By Bus
If you are getting to Suimeikan Karukaya Sansou by public bus, please continue to read on how we get there with Nohi Bus. From Kamikochi Bus Terminal, we took the bus back to Hirayu onsen. We next transferred to Suimeikan Karukaya by a short bus trip (25 minutes) to Shin-Hotaka Ropeway. It is the same direction and probably the last two stops before reaching Shin-Hotaka Ropeway stop.
The bus stop to the hotel is called Kurakaya (佳留萱). While it is not a big stop so please pay attention to the display on the bus. The bus ride gave us a great view of mountainous areas along the journey.
Besides, Suimeikan sits below the hill with a stretch of slope. One needs to go down the slope (5 minutes) after get down from the bus. It was an easy walk for us but please pay attention if you are carrying big luggage.
Travel Tips: Buses were outrageously expensive though the journey. We recommended purchasing the Okuhida 2-Days or 3 Days round trip set ticket for an unlimited bus ride between Takayama, Hirayu Onsen, and Kamikochi. Added, the Shinhotaka Ropeway ticket is included. We ride the ropeway after check out from the hotel at the next day.
Our Stay in Suimeikan Karukaya Sanso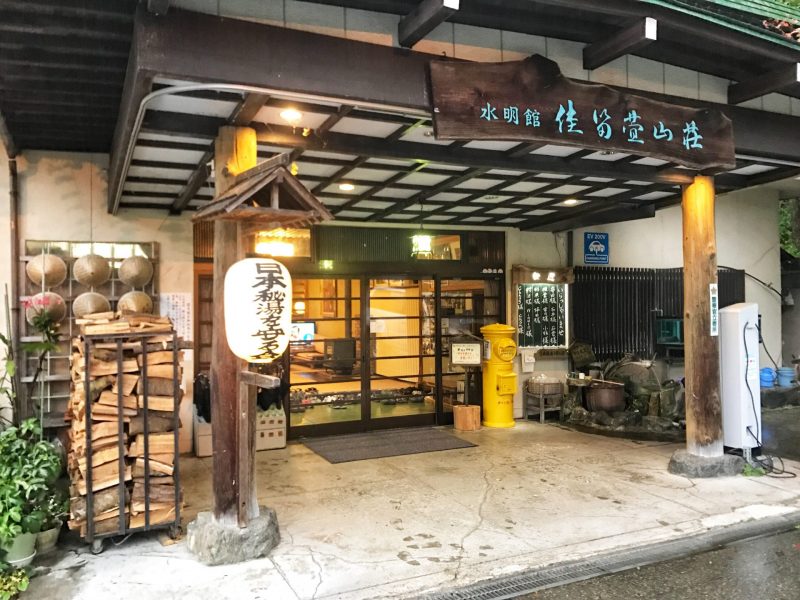 Upon arrival, we were greeted by professional English spoken staff. She is very friendly and helpful by giving a brief introduction to the hotel facilities and onsen ethic. Added, we also choose our dinner and breakfast time for tomorrow.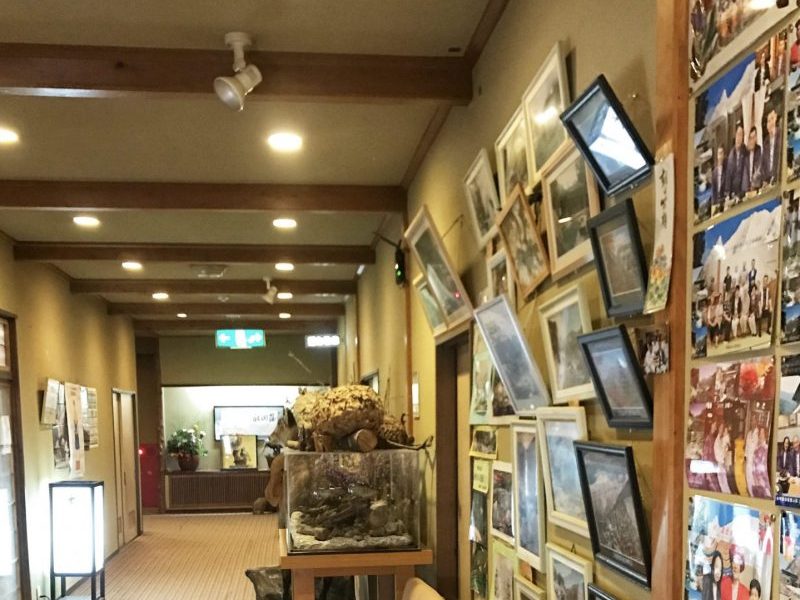 The building was a bit dated but clean and cozy. It is the typical traditional ryokan style with its unique charm. There was a little counter at the front desk where you can buy beers and also snacks.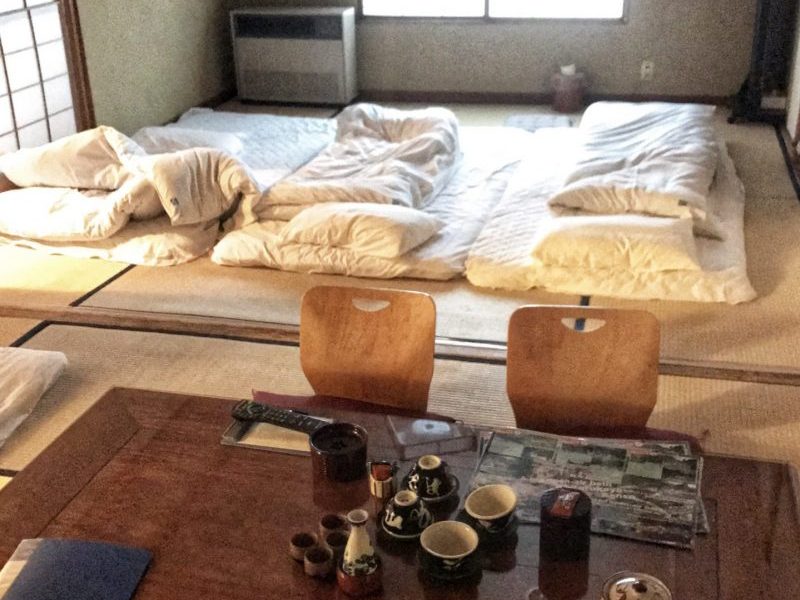 Our room had an authentic Japanese feel with small annex with a table, chairs on the tatami floor. Not very impressed but served its purpose for relaxing stay. The staff will make up our futon bed while we were off for dinner. All rooms in Suimeikan with a shared bathroom only.
We had a quick rest and can't wait to go for our onsen session.
Amazing Onsen Bath Variety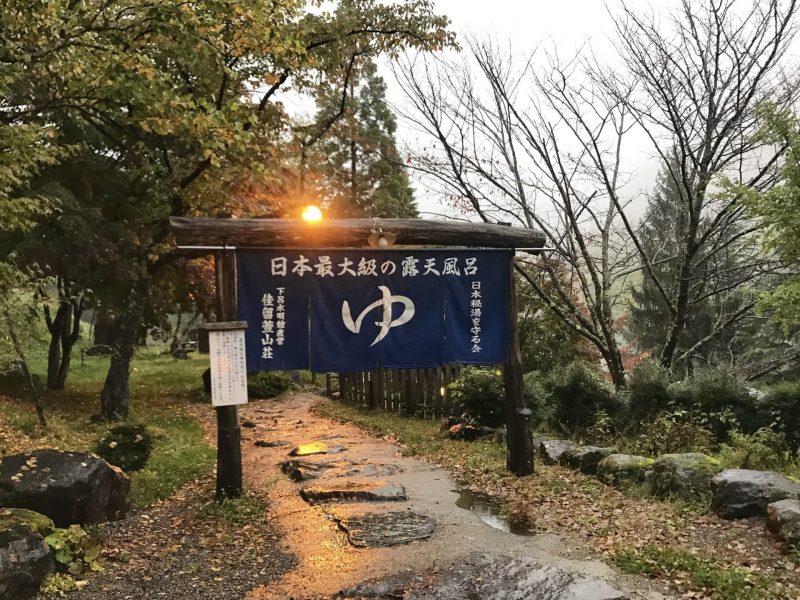 One of the highlights of Suimeikan Karukaya Sanso is its amazing onsen variety. It featured one huge mix gender outdoor bath, one female bath, and three private baths. If you're an onsen lover, Suimeikan Karukaya Sanso is a fantastic place for you.
All the onsen bath are located opposite of the ryokan. Follow the direction, we walked across the car park to the hot spring. It is probably 300 meters with less than a few minute's walk.
The path was well decorated with Japanese Zen atmosphere.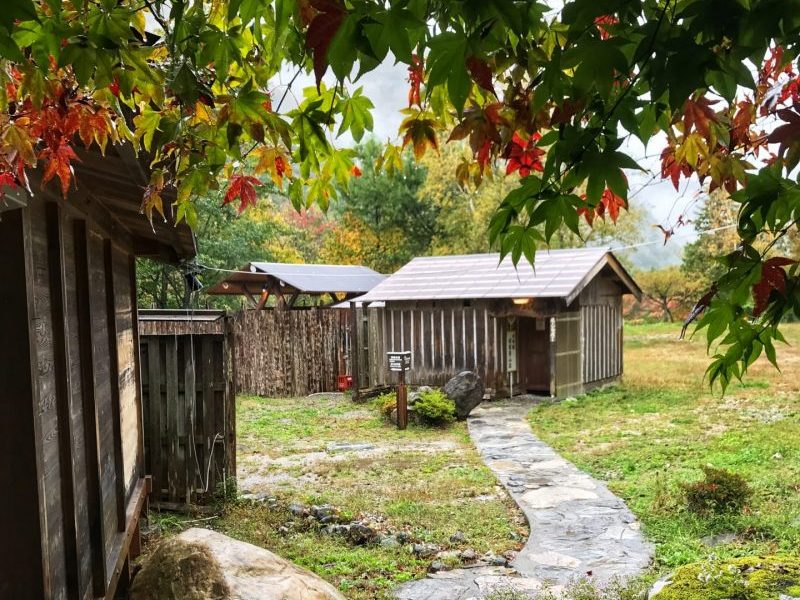 Firstly, we were welcomed by a different private onsen bath. If you prefer for private time, you can choose for the private ones which you can lock the door. Just take the key from the reception and return it when you've finished.
Private Onsen Bath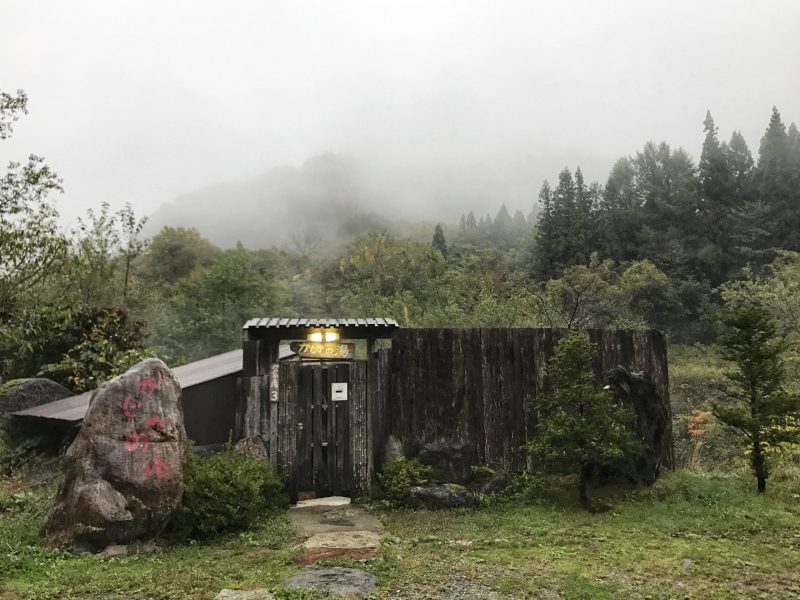 The Kajika (かじかの湯) is featured with great riverfront view of Kamatagawa.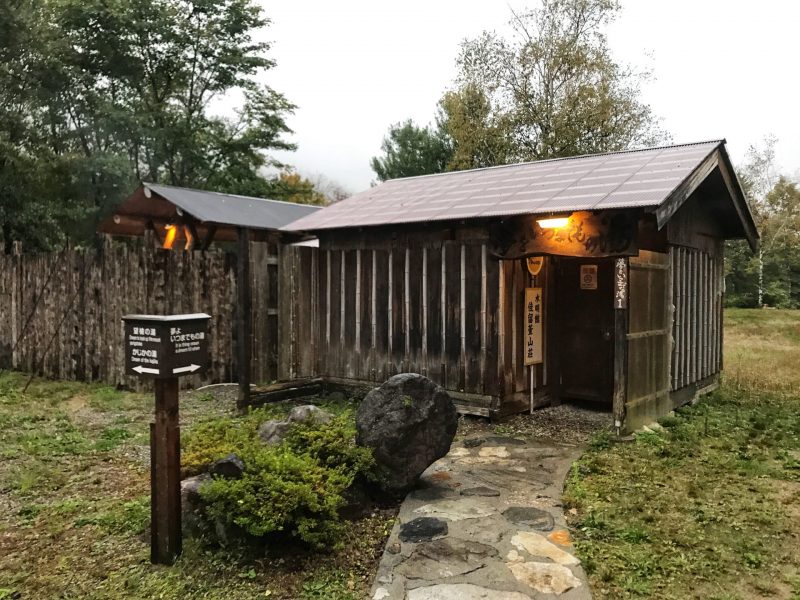 Next, Yumewo-itsumademo (夢をいつまでもの湯) is the private onsen with roofed open-air bath. You can enjoy the hot spring bath even in rainy day.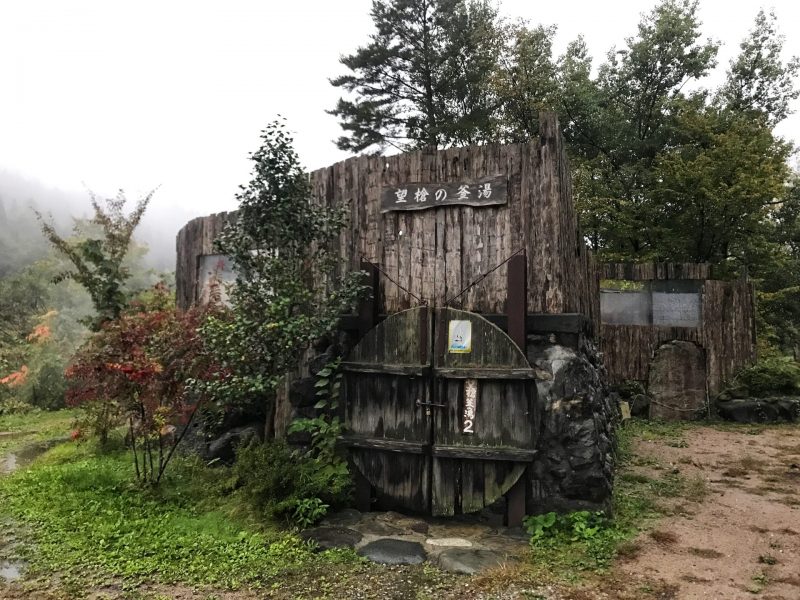 Lastly, the Bosono Kamayu (望槍の釜湯) is made from actual cook beans to make miso in the Taisho era (1912-1926).
Female Only Onsen Bath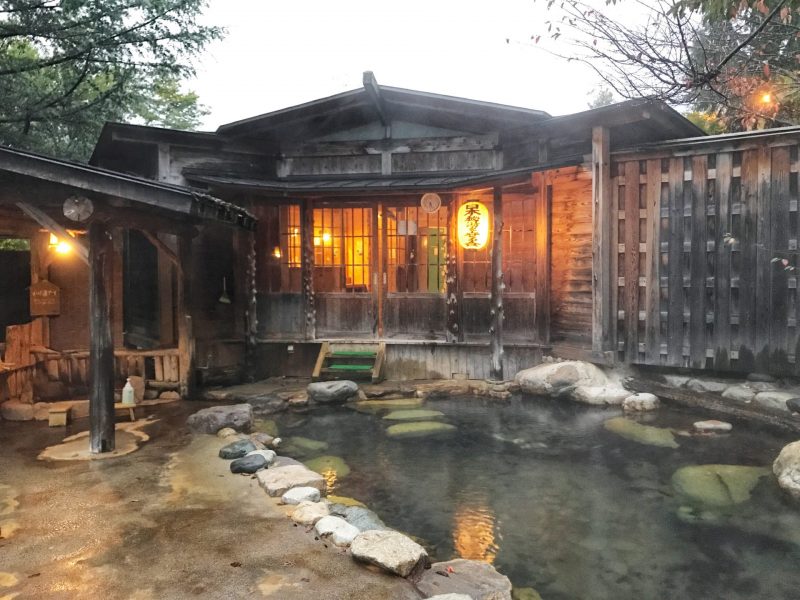 We took a quick look and proceed to go for the outdoor bath. There were changing room for female and male separately.
While female has additional one female only bath. It has more traditional Japanese feel but unfortunately no view. Still, you can look at the panoramic view of the mountains from above.
No clothes or swim suits allowed in female only bath.
Largest Outdoor Onsen Bath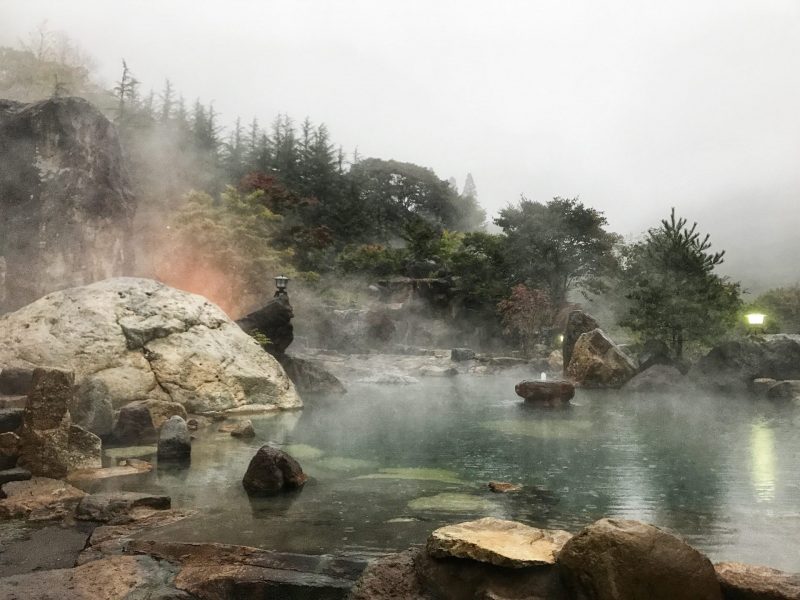 For me, I voted for the mix sex hot spring bath. It is the largest outdoor onsen bath in Japan, surrounded by a stunning nature scene in every direction. If you are a hot spring lover like me, you will love it here. No worry about being naked. Bathing suit were given if you are too shy for the mix bath. But you may be seeing others to enjoy the hot spring bath "naturally".
We enjoyed our time marveling at the beautiful trees surrounding the hot spring. We just sit and enjoy this natural hot spring doing nothing. The views were immense with autumn leaves in the valley and steam rising off the water. I can't imaging its beauty during winter when snow-topped mountains in misty atmosphere.
We had four dip (before and after meal) at different bath during our stay in Suimeikan Karukaya Sanso. During the night time, the lights were lit up and you submerge in hot water under the star. What an experience.
Please take note no photo allowed if there are others in the hot spring bath. Photo was taken in the early morning when no others around.
Kaiseki Dinner and Breakfast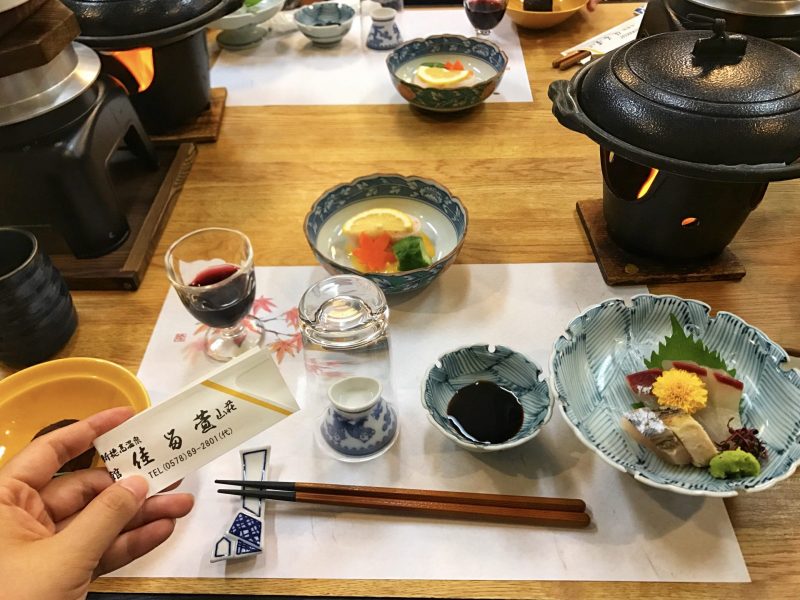 While our stay was on half board where dinner and breakfast included in the price. It was served in Kaiseki style meals, multi-course Japanese cuisine. And it was truly amazing and extravagant.
We had Tofu, fresh salad, sashimi, miso soup, Hida beef and so much more.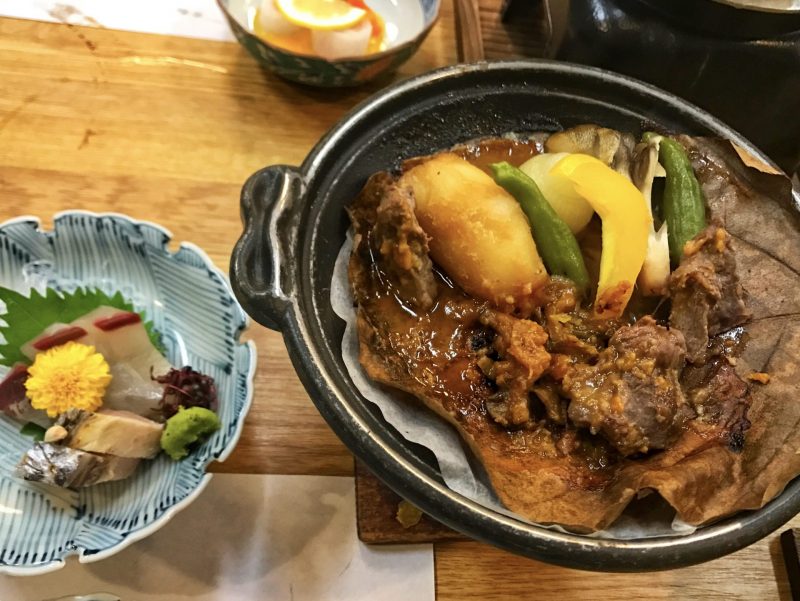 The Hoba Miso (朴葉味噌) is one of the local food in the Hida region. The Hoba is a type of magnolia leaf in Japanese. People here used the dried hoba leaf to cook the plain miso, Hida beef or other fresh ingredients over the fire. This signature regional dish was served together with Hida beef during our dinner in Suimeikan.
All dishes were made with love and well presentation with high-quality ingredients. This exceeded our expectations.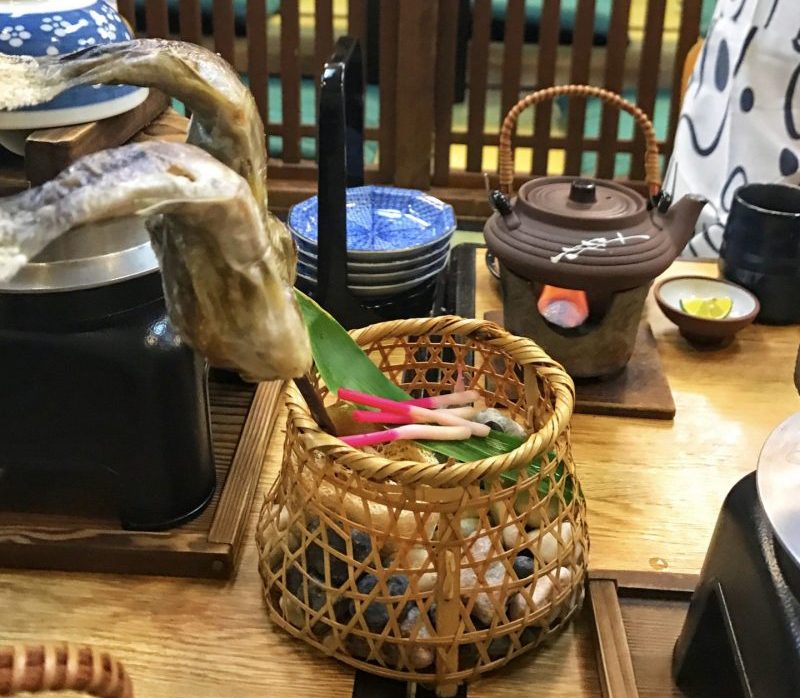 There also served the ayu fish skewer and keep warm with over little open charcoal fire. Love it.
Green tea was served but you can also other beverages with additional charge. We ordered the sake together with this marvelous dinner.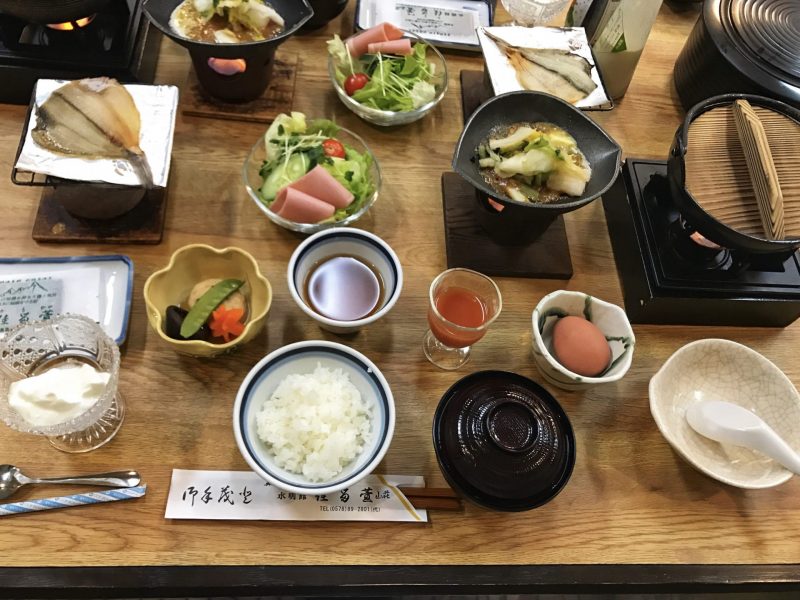 The next day breakfast was also served in the same dining room. We had a variety of dishes for our breakfast. Again, it was very delicious and taste so good.
Suimeikan Karakaya Sanyo
Overall, we had an amazing time in Sumeikan Karakaya Sanyo. It is one of the best hotels or ryokan experience I have had. Although the ryokan may relatively dated, the price is very reasonable given the quality of hot spring and food. It was value for money compared to other hot spring resorts with a higher price tag.
We truly enjoyed our one night stay in Sumeikan Karakaya Sanyo and will surely return. It's a perfect place for nature lovers that seek a traditional and relaxed hideaway from a busy life. We highly recommended Sumeikan Karakaya Sanyo if you're planning to visit in this area. A beautiful onsen with ryokan stay in Hirayu onsen and Takayama region.
Sumeikan Karakaya Sanyo
Last but not least, this Sumeikan Karakaya Sanyo post is part of my Chubu Japan travel blog when visiting Takayama, Kamikochi, Kanazawa and Nagoya region. Check out our travel post if you are interested to know more on our travel itinerary.
Travel Guide and Itinerary:
Local and Best Food in Takayama: