Last updated on September 23rd, 2023
Make sure to visit Ajikura Tengoku for the best Hida beef in Takayama. A well-known restaurant specialized Hida beef in yakiniku style.
During my visit to Takayama, we went to taste the best Hida beef in Takayama. Many restaurants and shops are offering Hida beef on their menu. However, Ajikura Tengoku (味蔵天国) probably one of the best among all the restaurant in Takayama. It is specialized and served the Hida beef in Yakiniku style. A popular restaurant in Takayama among locals and visitors from all around the world.
For those looking for where to look for the best Hida beef in Takayama. Read on my dining experience for the best Hida beef restaurant in Takayama, Ajikura Tengoku.
Our Visit To Ajikura Tengoku
Getting to Ajikura Tengoku is very convenient. Located on the same side of the JR Takayama station, it is easy to find with less than 5 minutes' walk from the station. Added, easy accessible from our hotel stay, Takayama Country Hotel.
While Ajikura Tengoku does not take booking during the weekend. So we decided to get there earlier after completed our 1-Day Takayama itinerary. We arrived in Ajikura Tengoku at about 5.30 p.m. But out of our surprise, there were already long waiting lists even before 6 p.m. We wrote down our name and waited patiently for our turn.
Ajikura Tengoku Takayama
Address:

4-147 Hanasatomachi

,

Takayama 506-0026,

Gifu Prefecture
Opening Hours: 11:00 to 14:00 and 17:00 to 21:00. Closed on Tuesday.
Official Website: http://www.ajikura.jp/
[intergeo id="QOyADN"][/intergeo]
Menu of Ajikura Tengoku
Ajikura Tengoku provided a waiting room with free WIFI for guests. So, we spend our time to study their menu while waiting for seated.
The menu of Ajikura Tengoku came with Japanese or English version. So no worry on how to order in Ajikura Tengoku. It offers a variety of beef options at different grades. You can ordered from an ala carte menu or combination platter. Good option for those don't know what to eat in Ajikura Tengoku.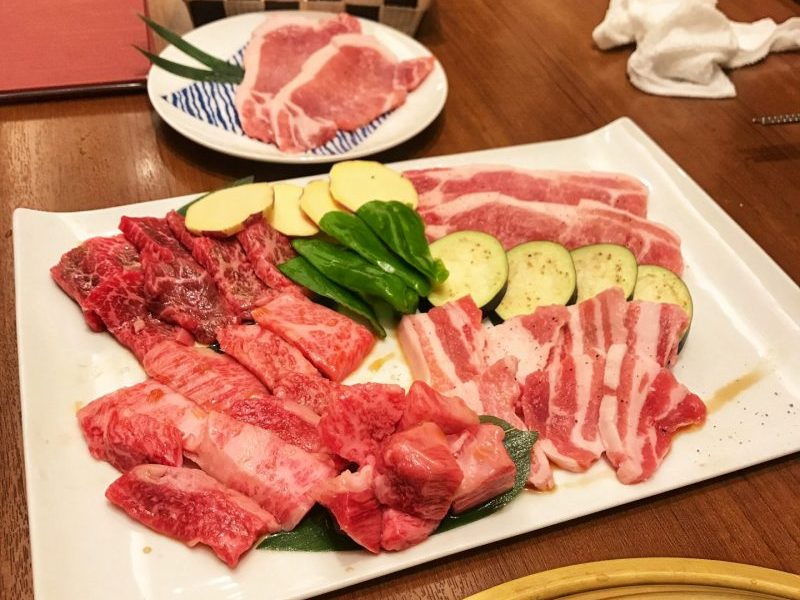 The most premium platter, 味蔵盛り with the best Hida beef cut cost about 10,000 yen. Alternative, you can go for lower range platter, お得盛り at 6,000 yen which mix with beef and pork meat. These two platters are best for 2 to 3 people.
After discussion, we picked お得盛り for a platter of Hida beef.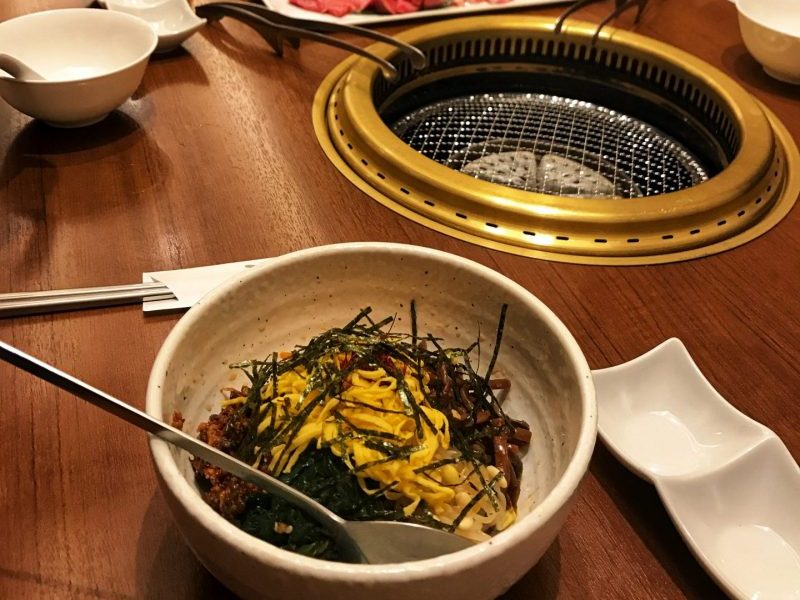 Besides, it also has other meat such as chicken, pork, and seafood if you are not fans of beef. You can also add on some side order such salads and rice into your meal. We added the rice bowl to complete our meal in Ajikuratengoku.
Best Quality Beef
Within an hour, we were comfortably seated at our table. The atmosphere inside the Ajikura Tengoku was very ambiance. There are Japanese styles with low tables on tatami floor or standard Western seating area for guests.
The staff seem like enjoy their job despite of large crowd. Service was good with prompt response. We ordered our Hida beef and ready for the meal.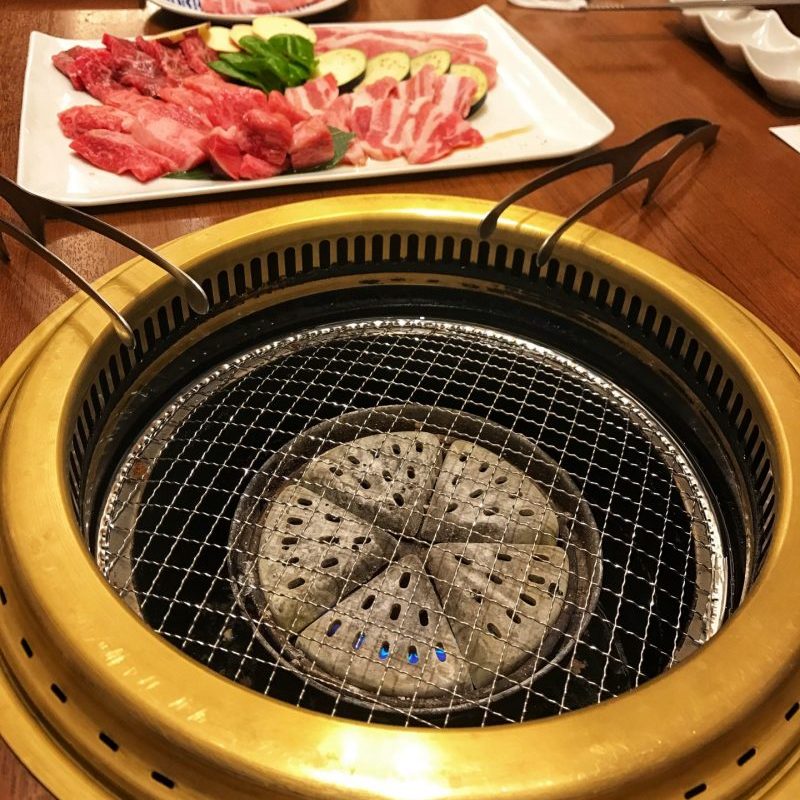 Without a long wait, our beef platter was served. Ajikura Tengoku is specialized in Yakiniku style which means you grill the meat your own.
The waiter was kind and explained how to cook the meat before we served ourselves. And then the option to dip it into a special yakiniku sauce which includes salt, garlic, and miso.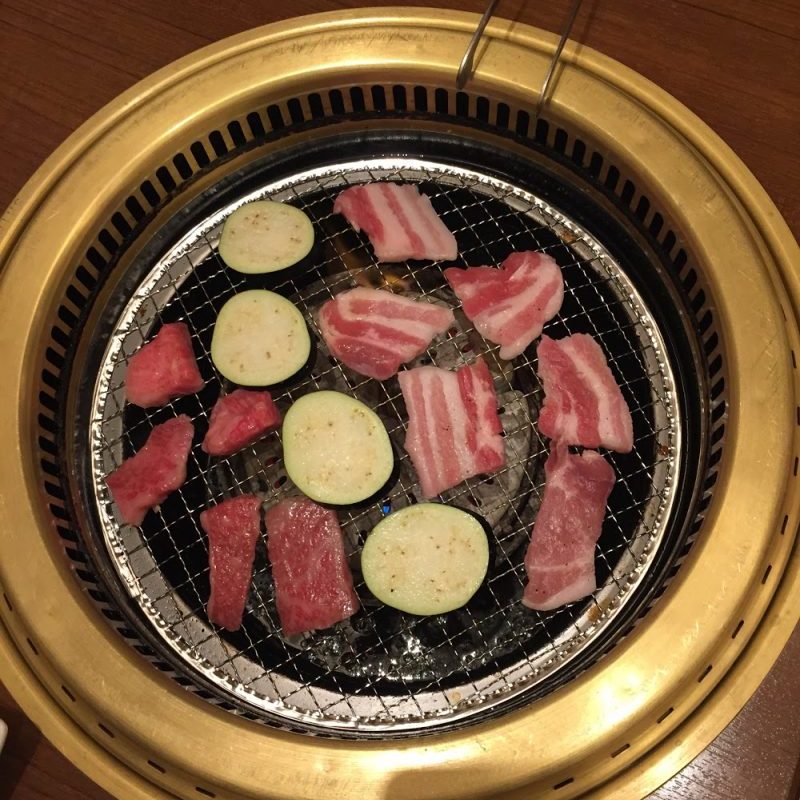 We grilled our Hida beef and can't wait to have the first bite. We let the beef in cooked for 70% maturity and then taste on it.
The Hida beef was so amazing. Honestly, though, I am not a professional beef eater. But I can feel how good of the Hida beef in Ajikura Tengoku. The layer of fat melted in my mouth. The quality of the beef was so excellent.
A very satisfying meal to end to our stay in Takayama.
Best Hida Beef in Takayama
Make sure do try on some local specialty when being in the Hida Prefecture. While Hida Beef is the must-try food for anyone visiting Takayama. We enjoy our meal in Ajikura Tengoku. The beef was so tender and juicy. For those who look for the best Hida beef in Takayama, Ajikura Tengoku got our vote.
Expected to pay at least 3000 yen for one person. But for A5 beef quality, the price is hard to beat. Prices are very reasonable and much cheaper than Wagyu or Kobe. Highly recommended for people when looking for what to eat in Takayama.
Lastly, this Takayama food blog is part of travel posts when visiting the Chubu region. Read also my Takayama travel stories if you are interest.
Chubu Japan Travel Itinerary: