Last updated on September 23rd, 2023
For a bowl of Michelin Miso Ramen, Ichifuku (らぁめん 一福) is the best answer. Ichifuku is tucked in a nostalgic back alley in Hatsudai, just minutes away from the buzzing Shinjuku. For over 20 years, Ichifuku has been ladling bowls of miso-based ramen to customers in Tokyo.
Ichifuku Tokyo Michelin Ramen was first celebrated in the Bib Gourmand ramen shop in the Michelin Guide Tokyo 2017. Although it was rewarded in Michelin bib Gourmand guide, Ichifuku Shibuya is still the best local restaurant in the neighborhood, serving its best Tokyo Miso Ramen to locals.
Ichifuku Tokyo Michelin Ramen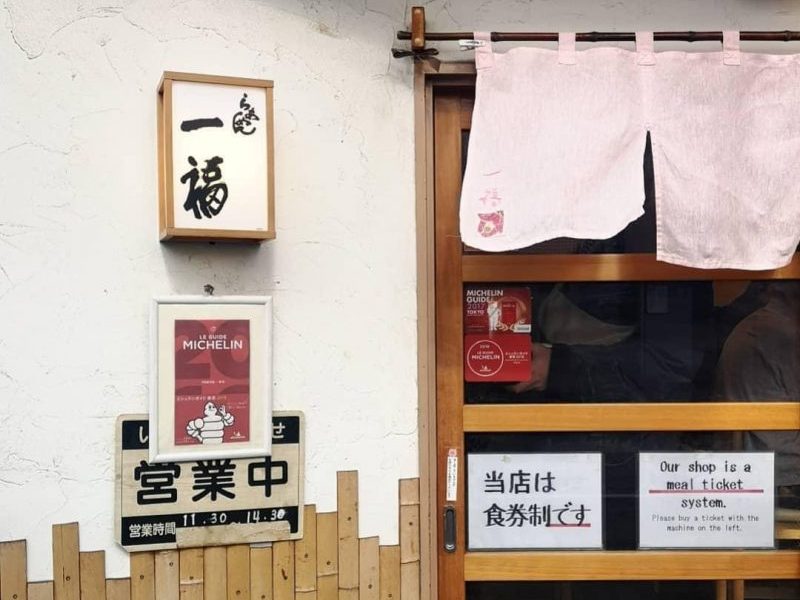 Run by a female chef, Ichifuku Shibuya is a homely and Japanese-style ramen shop. It was hiding in the back of Fudo-dori shopping street, yet retains the nostalgia of the Showa era. We arrived in Ichifuku from our Tokyo Hotel at around 11:30 am for our quick lunch. We were so glad that there were only customers were waiting in line. It was almost full when finishing my meal at around 12:30 pm, which is also the peak lunchtime.
Ichifuku Ichifuku (一福) – Tokyo Michelin Ramen
Address: 2-17-14 Honmachi, Shibuya Ward
How To Get to Ichifuku (一福)?
Ichifuku is located in Hatsudai, which is nearby Fudo-dori shopping street, Shibuya. About 10-minute walk from Hatsudai Station on Keio Line
What is the opening hour of Ichifuku Ramen?
The Opening hours are started from 11.30 am to 3 pm or when the ramen runs out.
How much for a bowl of miso ramen in Ichifuku?
The price is ranging from 680 to 1,500 yen for a bowl of Tokyo Michelin Miso ramen in Ichifuku.
Tokyo Hotel Tips:
When looking for the best price and the biggest selection of hotels in Tokyo check prices for
Tokyo Best Hotel from Booking.com
. We found they are the best option and have a great cancelation policy.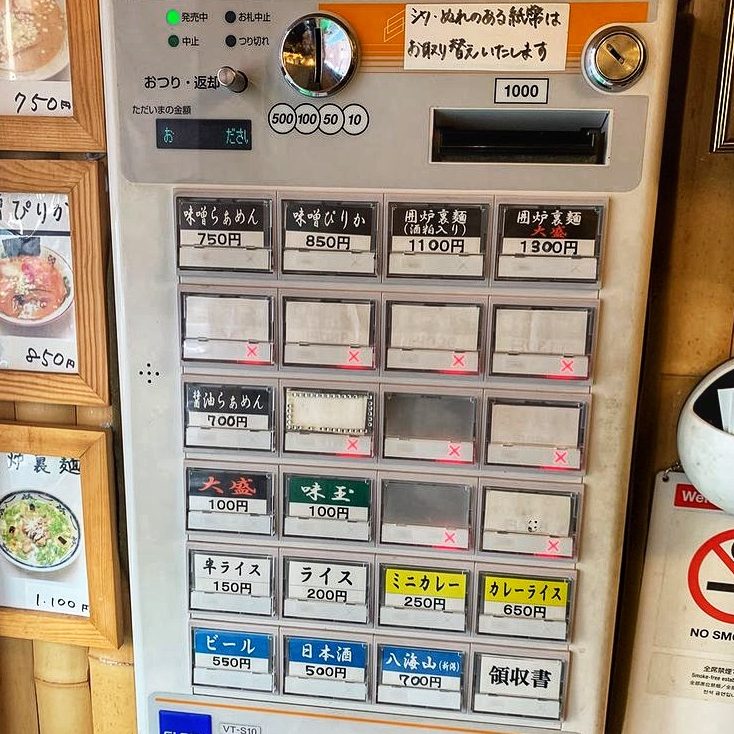 As usual, you need to order the food via the ramen kiosk machine located at the entrance of the shop. There is a variety of ramen to choose from. I ordered the classic miso ramen. A non-greasy char siu is good for a stable and gentle soup. A bowl of Michelin-Starred Ramen is only costs ¥750. What's a bargain!
In addition to Ichifuku's famed miso ramen, the shop also serves spicy miso ramen, curry rice, and other Japanese local dishes. A great option for those who prefer spicy food.
The Taste of Ichifuku Tokyo Michelin Ramen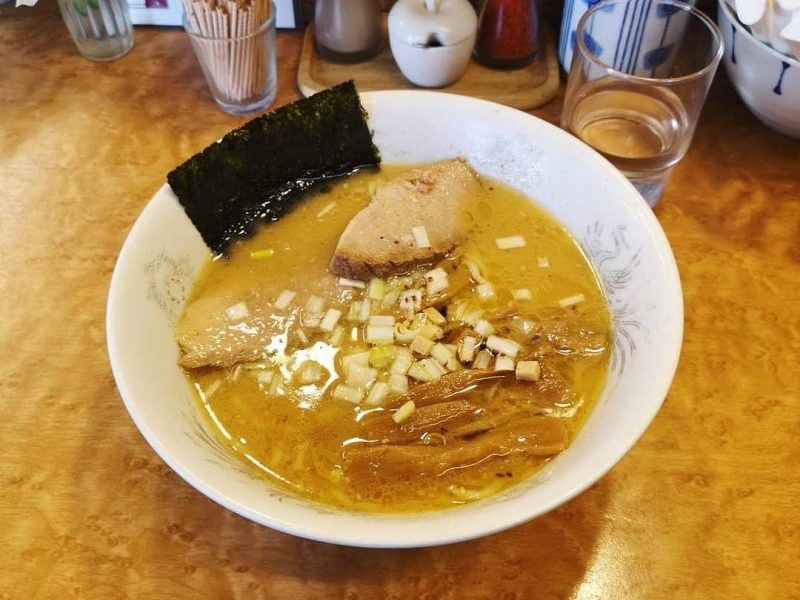 Without a long wait, my bowl of Ichifuku miso ramen was served. The miso ramen was topped with 2 slices of firmer charsiew (pork), diced white negi, a sheet of seaweed, and crunchy croutons.
Traditional Japanese Miso Broth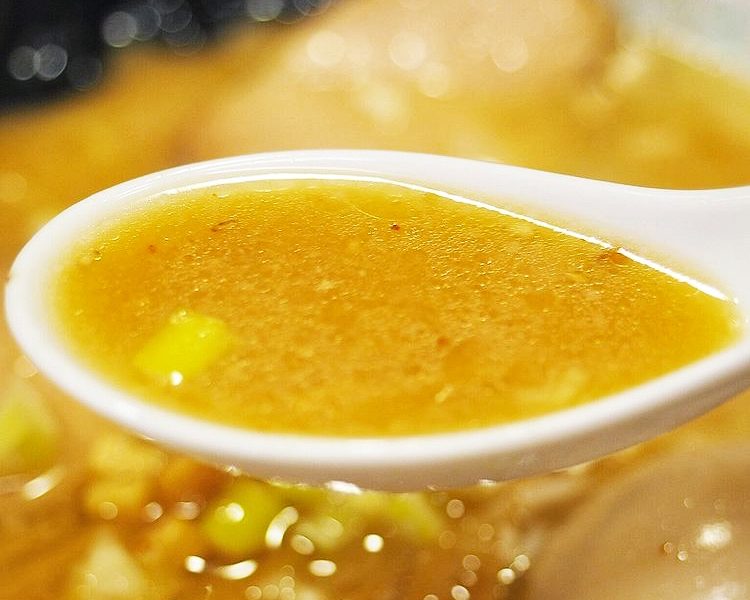 First of all, let's try the miso broth. The first sip of miso subtly flavored broth might be too overwhelming, but slowly the flavor becomes denser as you take more sips. The miso ramen is the usual miso-friendly soup and doesn't include any modern touches. In other words, there's an old-school simplicity to it with a lot of family feeling. Although the broth is tonkotsu (pork bone) based, it is relatively light with less pork lard than there normally would be. Personally, I like it very much. It was not too rich, but the taste was good.
In the end, I finish the whole ramen with an empty bowl!
Roasted Pork Topping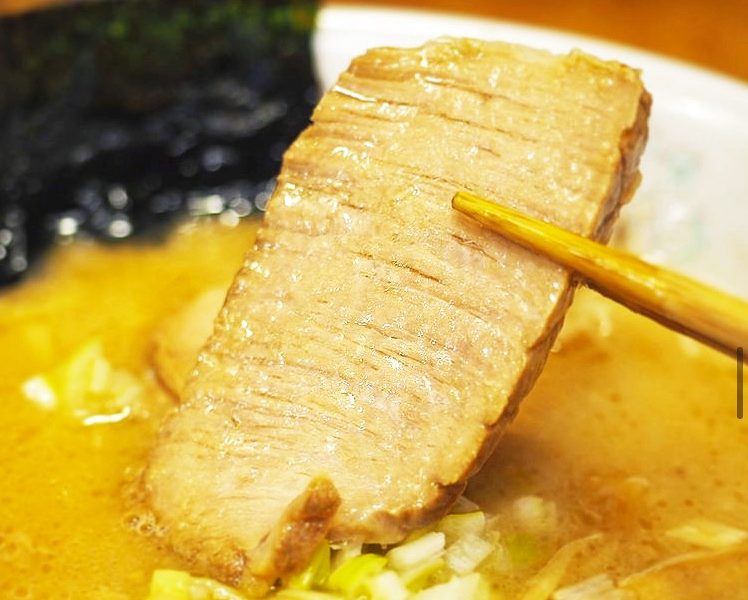 Next, sink your teeth into the roasted pork topping and be amazed by how tenderly cooked it is. The miso ramen from Ichifuku comes with two slices of thick charsiew. You can also enjoy the juicy pork slices together with chewy noodles. A heavenly taste!
Add-on Onsen Egg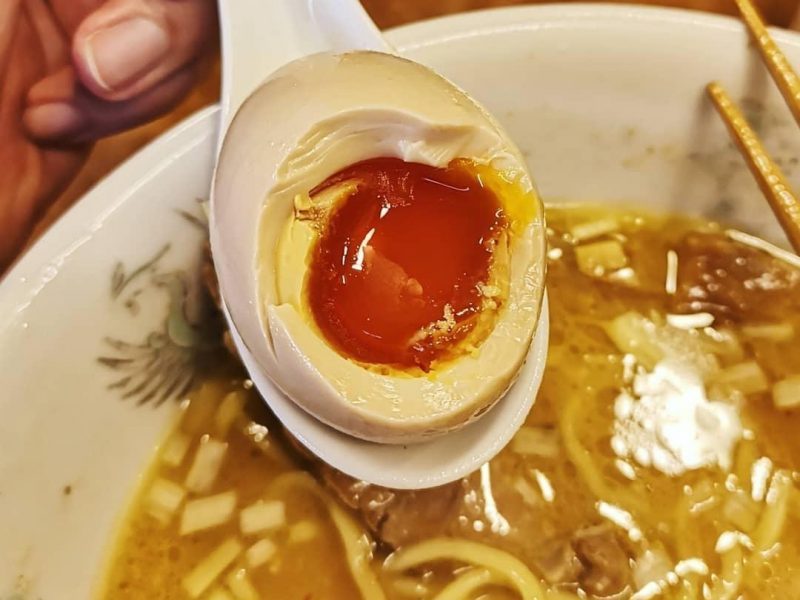 Besides, I especially love the add-on onsen egg which cost only 100 yen. It was the truly delicious and best match with the miso broth.
Overall: Ichifuku Tokyo Michelin Ramen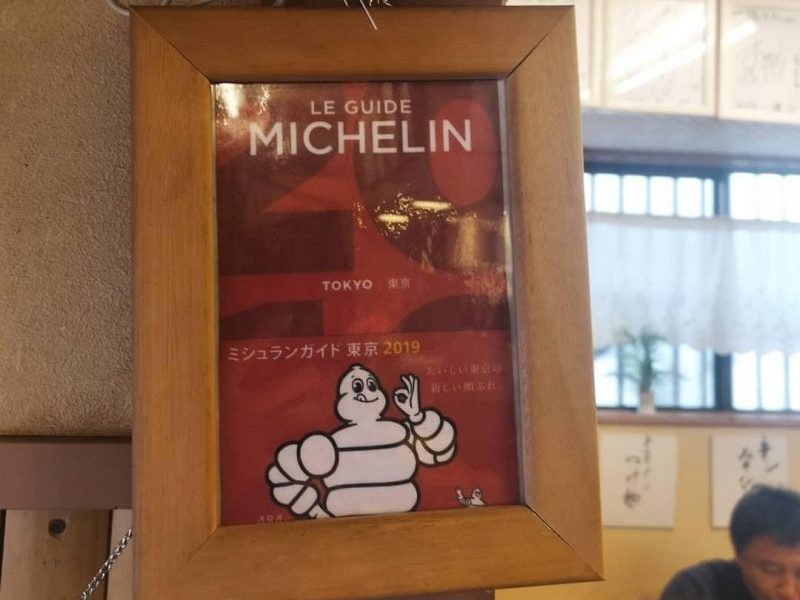 If you're in Shibuya and look for a bowl of hot ramen, make sure to check out Ichifuku for some tasty miso ramen. As usual, those kinds of Michelin ramen shop is very popular and easily get full. It is recommended to go immediately after the store opens, as it will continue to be full afternoon. The Ichifuku ramen is light and not a heavier type of miso ramen. It is more on the traditional Japanese taste of Miso ramen. We are highly recommended if you love to try on the different types of ramen in Japan.
Just stop by for a satisfying bowl of miso ramen at Ichifuku Shibuya, a Tokyo Michelin Ramen!
Continue Read on
Last but not least, this Tokyo ramen food blog is one of the travel stories in Tokyo. If you are planning on what to do and eat in Tokyo, feel free to read through our Tokyo travel blog:
How To Plan your trip to Tokyo (Must read for first time visitors):
Tokyo Food Blog:
Planning on a day trip to Hakone: