Last updated on September 23rd, 2023
Check out our Tokyo Food Guide Blog: Best Tsukemen at Chuka Soba Tomita Ramen. Probably Japan's Best ramen in Tokyo, Japan!
Tokyo is a ramen battleground field, where there are too many excellent ramen shops concentrated. Among all the rated Tokyo best ramen, Chuka Soba Tomita (中華蕎麦 とみ田) unanimously considered as the No#1 best ramen in Tokyo, or even Japan. It is the most famous shop among all the top ramen shops. Tomita has won the grand prize in TRY (Tokyo Ramen of the Year) for 4 consecutive years and many Ramen tournaments. The award-winning tsukemen is incredibly delicious and word cannot do justice.
A friendly reminder to all the Toyko food hunters. Expected an extremely long waiting time to try the best tsukemen at Chuka Soba Tomita Ramen. But Chuka Soba Tomita Ramen is definitely worth the long wait. If you plan to visit Chuka Soba Tomita Ramen, here are some guidelines to help you on what to do and how to order.
Tokyo Hotel Tips:
When looking for the best price and biggest selection of hotels in Tokyo check prices for
Tokyo Best Hotel from Booking.com
. We found they are the best option and have a great cancelation policy.
Getting To Tomita Ramen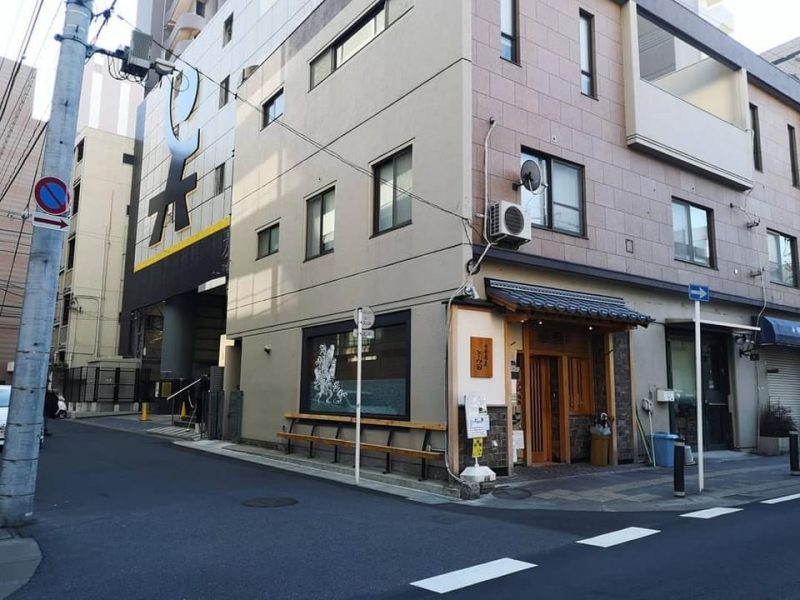 The journey to taste the best Tokyo ramen is a bit time-consuming and hassle. My friend and I got up early in the morning during the weekday to make sure we were at the front of the line. We headed to Matsudo Station, Chiba, Japan from our Tokyo Hotel and arrived roughly at 07:30 am morning. The ticket started to distribute at 8:00 am and glad that we were able to be the first batch of customers to dine in.
Note: Ticket distribution started at 8:00 am during weekdays and 7:00 during weekends. Besides, Chuka Soba Tomita Ramen is open for phone line reservation but probably you can only get to dine in the late afternoon.
How To Order at Tomita Ramen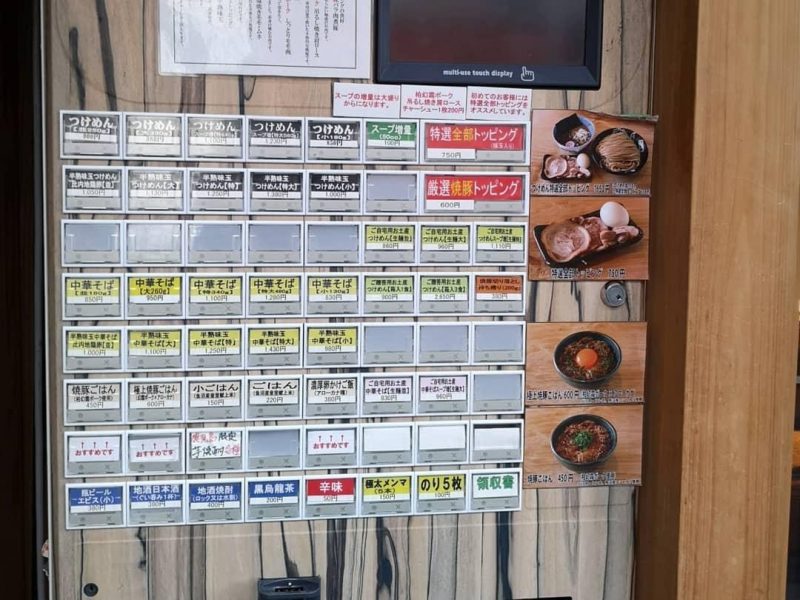 Follow the crowd, we bought the food tickets from their vending machine. Tomita serves both ramen and tsukemen. But the tsukemen (dipping noodles) are the most famous dishes at Tomita Ramen shop. This dry-style ramen required dipping into a delicious sauce (so-called Tsukemen style) and thus was different from your usual soupy ramen that most of us are familiar with.
The food was well organized with labels. Tsukemen was labeled at first and second row in black labels. The most popular combo is the regular Tsukemen (¥1,100) and All Toppings (¥850).
Without hesitant, we both ordered its special tsukemen (特製つけそば) at ¥,1,100 + all topping. It might sound expensive for ramen at about ¥,2,000, but trust me, it is well worth every penny once you saw your bowl of tsukemen.
After we bought the ramen ticket, we were told by the staff that the time to enter the restaurant was noon. The first seating was started at 10:40 am, so make sure you come back at least 15 minutes early. Not too bad of waiting time.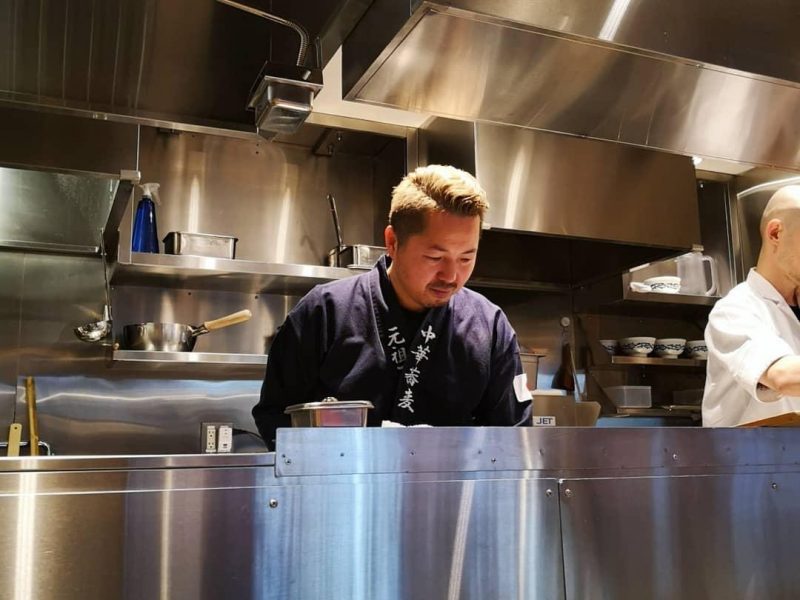 We decided to take a stroll nearby. We come back at 11:30 am and get into the shop on time. When we sit down, the servant immediately served us a glass of cold water.
Inside, the shop only can sit a max of 10 people for the culinary experience. You will see the Tomita-san himself. He has full control over his kitchen to prepare your bowl of Tokyo's best ramen. The discipline, the cleanliness, and the smell of food.
Once seated, our ordered Tsukemen were served.
Best Tsukemen in Tokyo, Japan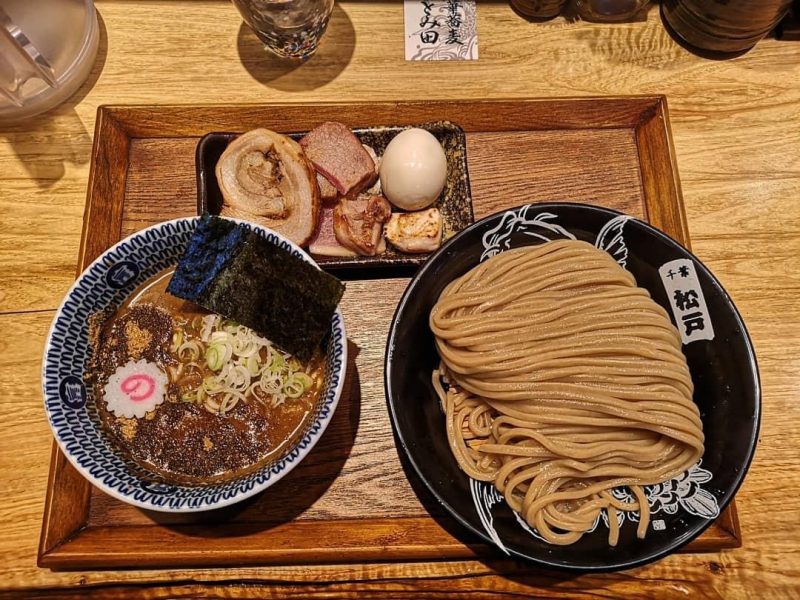 See our bowl of Japan's best tsukemen. It was truly an outstanding individualistic style of ramen and full of umami flavors. This thick, rich, umami, and savory broth is so incredibly delicious. I loved it so much!
I dipped my firm texture noodles into the fragrant sauce and immediately put them into my mouth. It was heavenly delicious and I loved it so much!
If you get all toppings (特製), you're treated to a wonderful assortment where you did not disappoint. This includes broiled chicken pieces, slow-cooked pork sliced, excellently fatty pork bits, rolled pork char-siu, and a supremely runny egg. The sliced pork was so mouth-watering and so tender. It just likes melting in my mouth. Distinctive and delicious!
The best part of the tsukemen is pouring the broth into the remaining sauce to become a soup. It tastes so delicious. Truly a ramen feast! We finished the bowl without any soup leftover.
Japan's No. 1 Ramen (Tsukemen)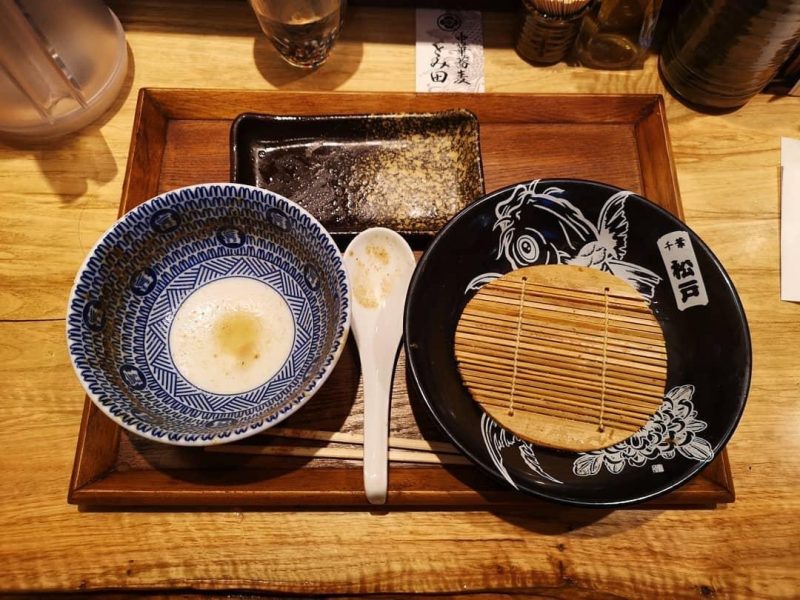 Totally, we spend about 5 hours order to taste this marvelous bowl of tsukemen including the traveling time from the Tokyo Hotel via JR train. For sure, Chuka Soba Tomita Ramen (中華蕎麦 とみ田) was absolutely worth its good reviews and popularity. The tsukemen is rich but refined flavor, and ultimately divine!
Highly recommended for ramen lovers to taste this Japan's No.1 Ramen at Chuka Soba Tomita Ramen.
Last but not least, this Tokyo ramen food blog is one of the travel stories in Tokyo. If you are planning on what to do and eat in Tokyo, feel free to read through our Tokyo travel blog:
How To Plan your trip to Tokyo (Must read for first time visitor):
Tokyo Food Blog:
Planning on a day trip to Hakone:
Tokyo Transport Guide: How To Get To Tokyo City from Narita Airport: