Last updated on December 11th, 2023
See our Kurama travel guide blog with a detailed hiking itinerary that starts from Kurama-dera station, hiking through the Japanese mountain forest, and ends at Kifune village. A short and easy hike from the Kyoto historical city.
Kyoto prefecture is surrounded by mountains, making it the ideal spot to go for hikers. Among all the trails, the short and easy hike connected between Kurama (鞍馬) and Kibune (貴船) is one the most popular hike in Kyoto. The hike is a beautiful hiking trail that connects Kurama-dera to Kifune village.
We did a hiking trip from Kurama to Kibune. There are not many attractions but a lovely peaceful Japanese cedar forest with several smaller shrines along the way. The highlight of course is the scared Kurama-dera on the mountaintop. It is not a challenging trail but with many steep stairs and slopes along the journey. The entire Kurama hiking itinerary to Kibune took us about 2.5 hours.
Let's read more details in this Kurama travel guide blog!
Kurama Travel Guide
Located atop the mountain between the Kurama and Kibune, Kurama-dera temple is one of the popular places to visit in Kyoto. The temple has been known for millennia as a spiritual power spot.
However, it is not easy for people to ponder their wishes. Visitors need to walk through the forested mountain path with an easy hike before visiting the Kurama-dera. This easy hiking itinerary will be guiding you along the journey to help you fully enjoy the hiking trip. A perfect place to visit that combines nature and culture!
Kurama-dera (鞍馬寺)
Opening hours: Daily from 9:00 to 16:30.
Admission Fee: ¥300 (Free for junior high school and below)
Official Website: http://www.kuramadera.or.jp/
How To Get To Kurama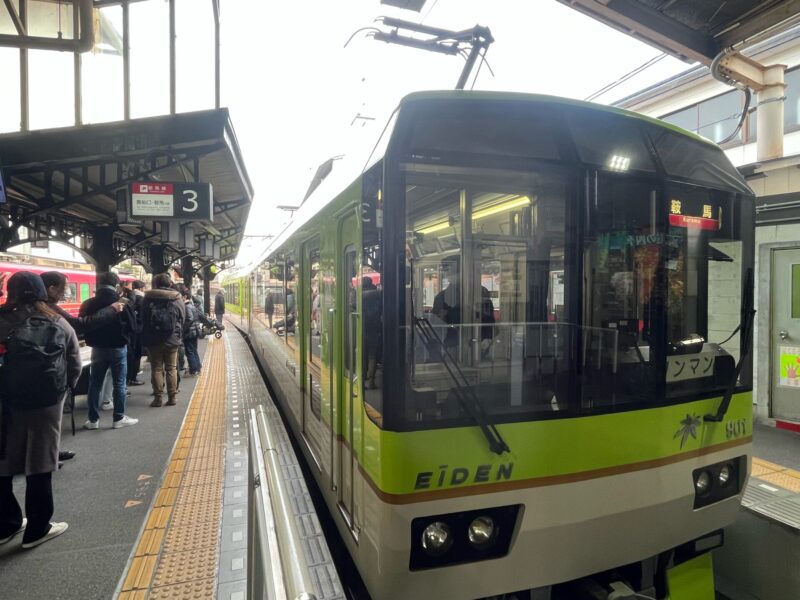 First of all, it is important to know how to get to the Kurama. But no matter whether you are from Kyoto downown or Osaka, the Demachiyanagi Station is the main station to start your Kurama itinerary.
From Kyoto to Kurama, travelers can choose to access Kurama by train or bus. The journey takes about 30 minutes.
By train: Get to the nearest Keihan Line and board the train to the northernmost stop, Demachiyanagi Station. From there, switch to the Eizan Line in the direction of Kurama.
By Bus: Get to the Kokusai Kaikan (subway station) and take a local bus directly to Kibune.
From Osaka to Kurama, the easiest way is to take the Keihan Train from Osaka such as Yodoyabashi Station or Temmabashi Station to Demachiyanagi Station. From there, board the Eizan train to the destination. You can also opt to get to Kyoto station by Shinkansen or JR train, and then get to Kibune-Kurama by train or bus. The journey takes about 1 hour.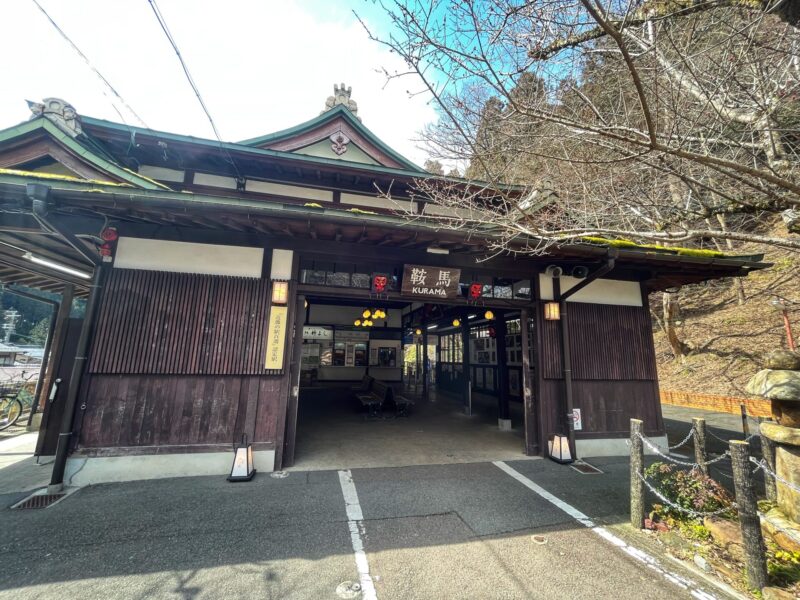 Depending on your Kurama itinerary, you can get off at either Kurama-dera Station or Kibuneguchi Station. Be careful to board a Kurama-bound train as some trains on this line go to Yase-Hieizanguichi instead. The trip from Demachiyanagi will take 27 minutes and cost ¥430.
Kurama Travel Guide Tips: 
Keihan Line has a few transportation passes that can save you some transport fees. Kyoto Sightseeing Pass offer unlimited ride on Keihan Train in Kyoto with a few options.
How Many Times Required for Kurama itinerary
Of course, your Kurama itinerary can vary depending on your fitness level and how much time you decide to spend in different places. But generally, the hike from the bottom of Kurama Temple takes about 2 hours and it might end you take about two hours or more.
We spend about 2.5 hours with few stops along the journey to enjoy the scenery and take a few snaps along the way, it might last you a good two hours or more.
Things To Do for Kurama Itinerary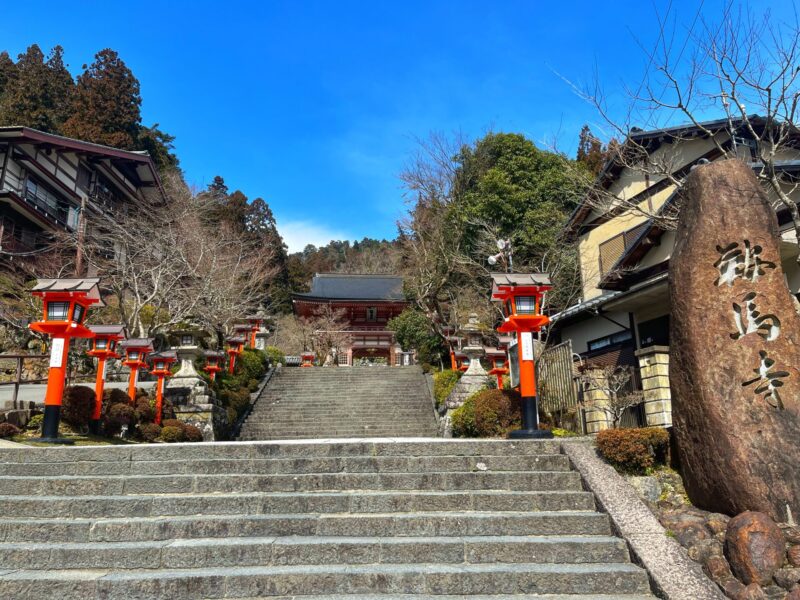 Of course, a hiking trip is highly recommended for the Kurama itinerary. This five kilometers trail offers plenty to see with some small shrines and beautiful mountain forests during the trail.
Things To Do in Kurama itinerary:
Arrive Demachiyanagi Station and take the Eizan Train to Kurama
Meet with Mysterious Tengu
Walk to Niomon Gate
Yuki Shrine and 800 years old pine tree
Kurama-dera Temple – Main Hall, Kongosho
Kinone Sando (Tree Root Pilgrim Path)
End at Kibune
Kurama Travel Guide Tips: You can hike the trail in either direction, which means from Kibune to Kurama. But it is a rather steep climb compared from Kurama to Kibune. We recommended starting from the Kurama side, then ending your Kurama hiking itinerary at the Kifune village.
Meet with Mysterious Tengu
If you are up for the hiking itinerary from Kurama to Kibune, then you can get off from the train at Kurama  station.
One thing you'll notice is that you can find many Tengu in the area once you get off from Kurama station. There is even a large statue of a tengu's face at Kurama Station.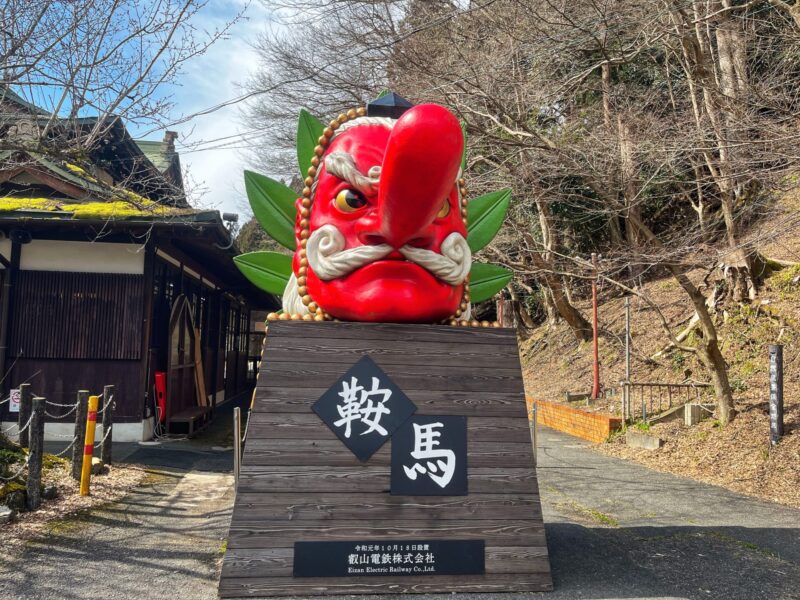 The bright red long-nosed legendary Tengu is a creature found in Japanese folk stories. It represented to ancient people the mysterious power of mountains and legend said Tengu lived in the forestry area around Mt Kurama.
Make sure to take a picture of this mysterious giant Tengu statue in front of the station. It is one of the famous symbols of the area! We spend some time taking pictures before our hike.
Walk to Niomon Gate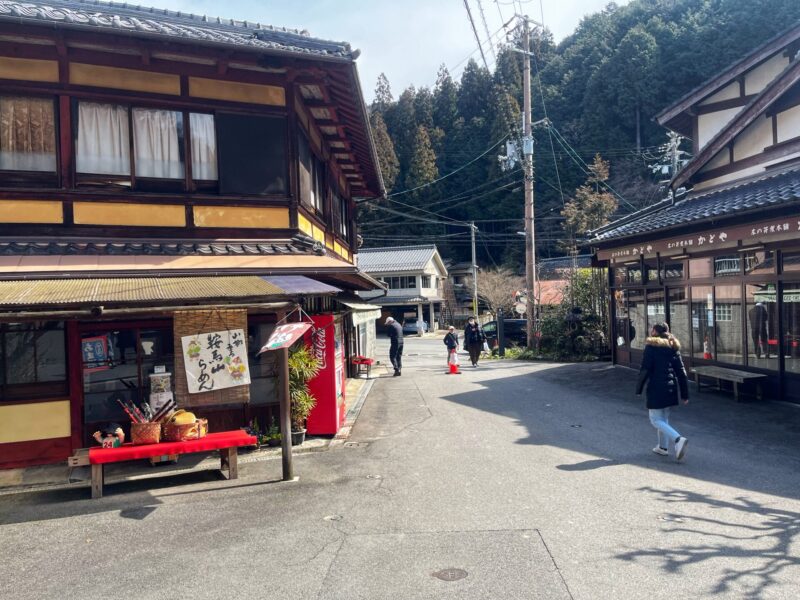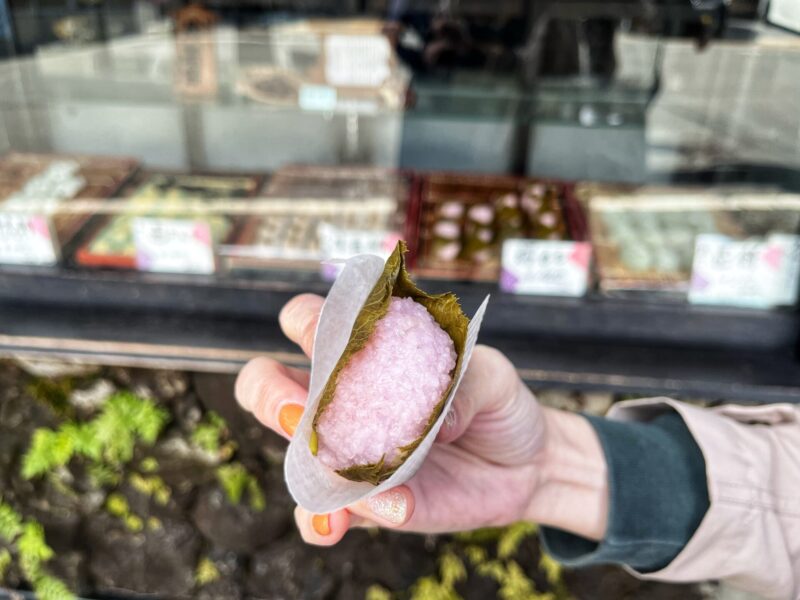 Continue walking to the main street, you will pass by some local restaurants in the area. We bought some snacks to try on at one of the local restaurants.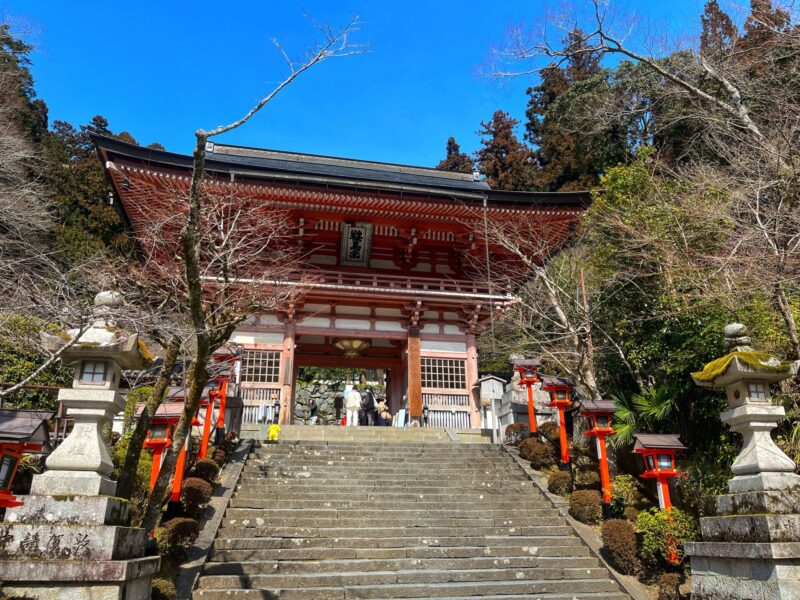 Once we are at the main street, the temple gate is easily spot on. Climb the steps, go through the majestic Niomon gate in the town of Kurama. Visitor need to pay a ¥500 mountain protection admission fee to enter the Kurama area.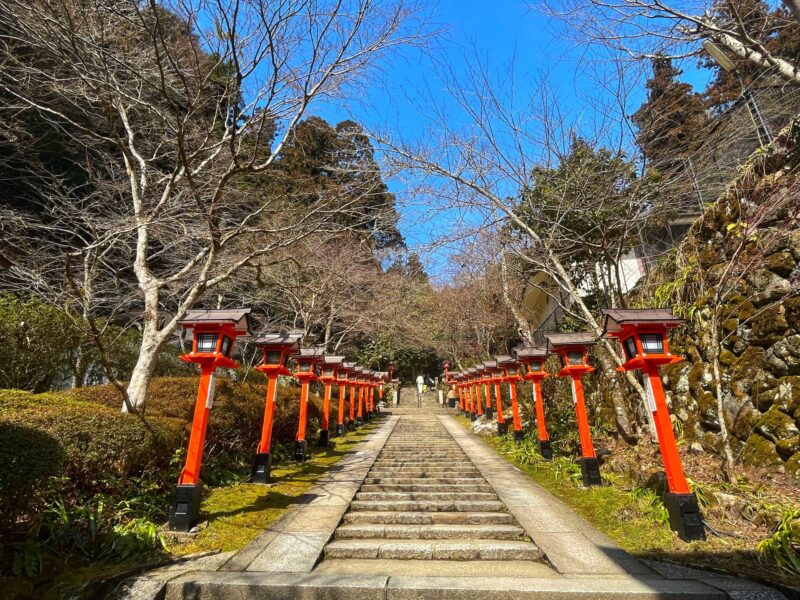 Next, continue your Kurama itinerary and walk up the main path. The main path is very easy to follow. We loved the red lantern with stone steps along the ascent. There is a building that houses the funicular to lift the visitors to the Main Hall but unfortunately, it was under construction and closed.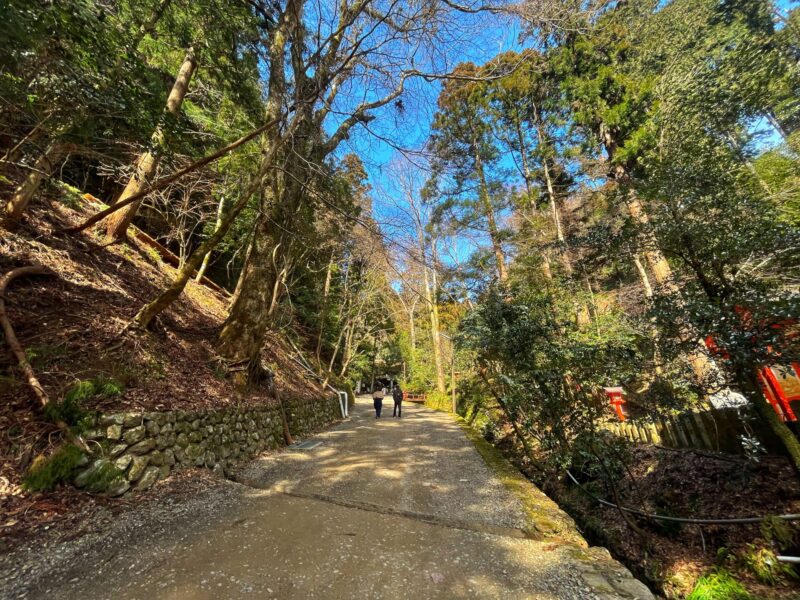 Continue ascending on your Kurama hiking itinerary.
Yuki Shrine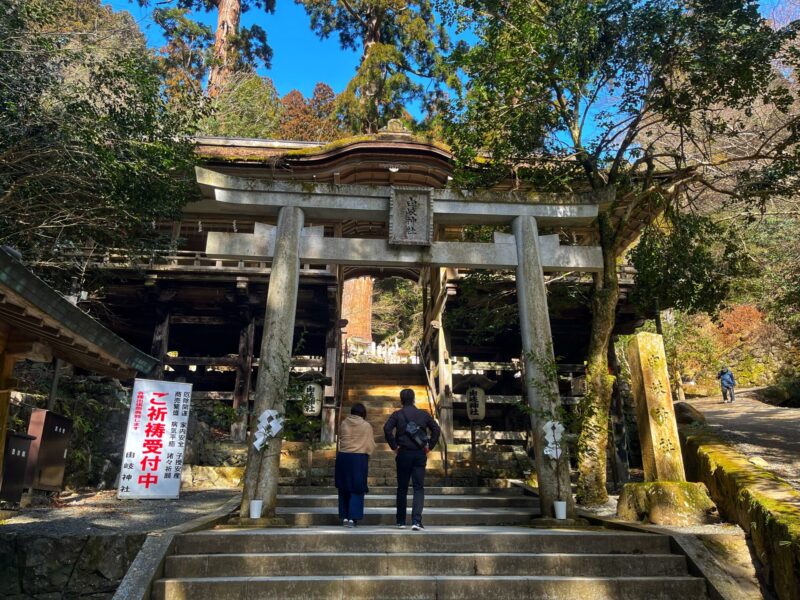 Once you see a very large sugi tree, you know you have arrived at the Yuki shrine, the protector shrine of the village and temple. The small Yuki Shrine is located halfway on the mountain way to the temple. You will also pass through a wooden gatehouse structure with steps leading up through it.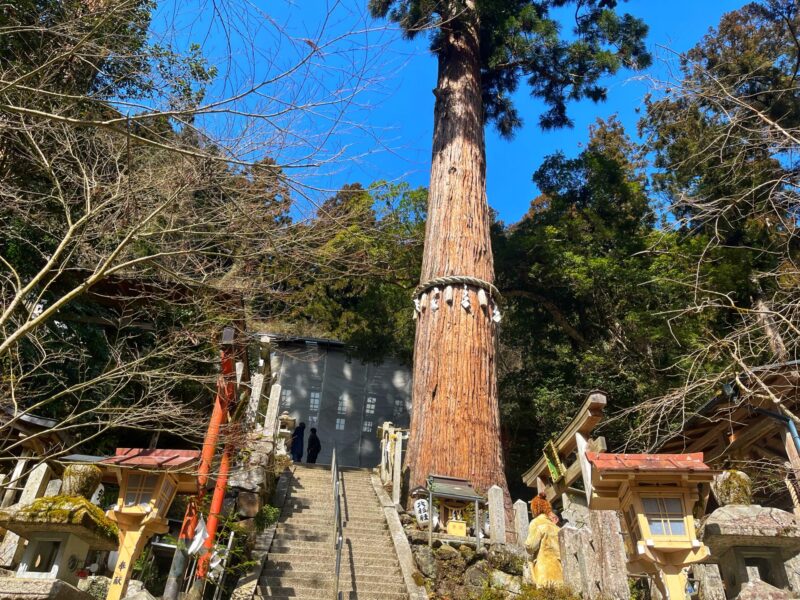 An enormous 800 years old Kitayama sugi (pine) tree is found in front of the shrine. Locals believe your wish will come true if you pray to the tree with a sincere heart.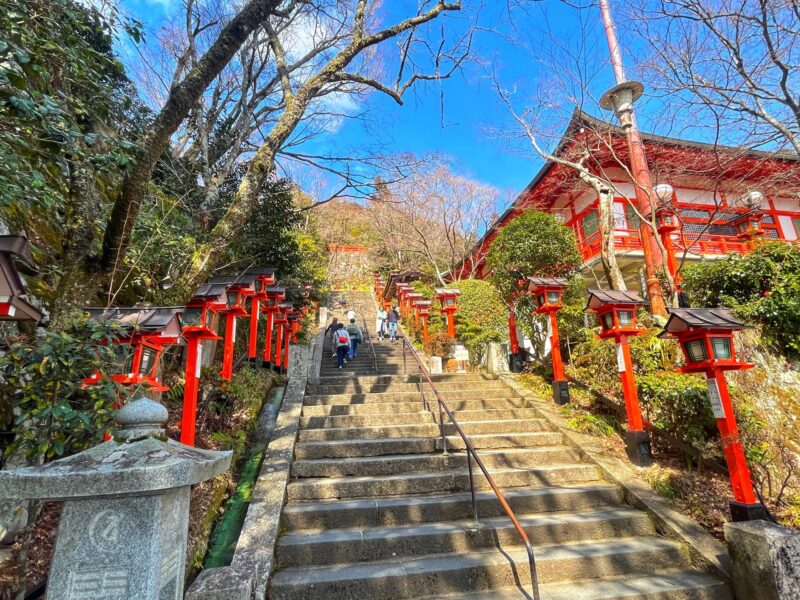 Continue ascend along the hiking trail. There are some spot with attractive flights of steps lined with beautiful vermillion lanterns.
Kurama Main Hall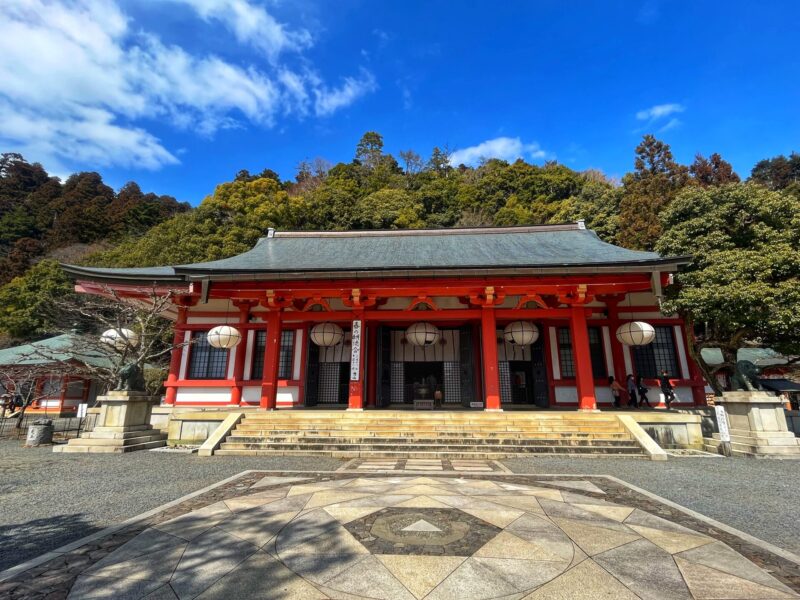 Next, continue ascent until you reach the main precinct of Kurama-dera. The temple's main hall is known for its impressive building and is surrounded by beautiful scenery. You will see a star symbol on the ground. It is Kongosho Six-Pointed Star, a popular spiritual point in Kurama-dera.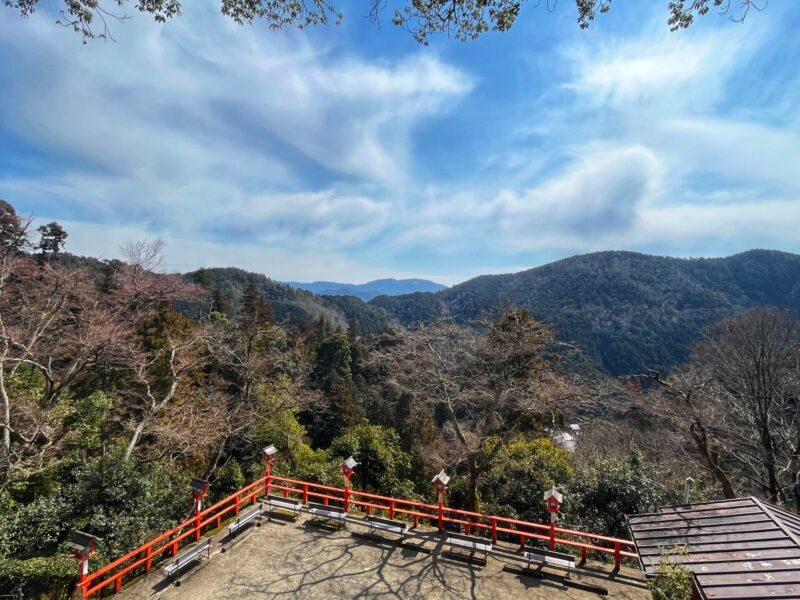 There is also a nice viewing platform at Main Hall area where you can enjoy the beautiful scenery.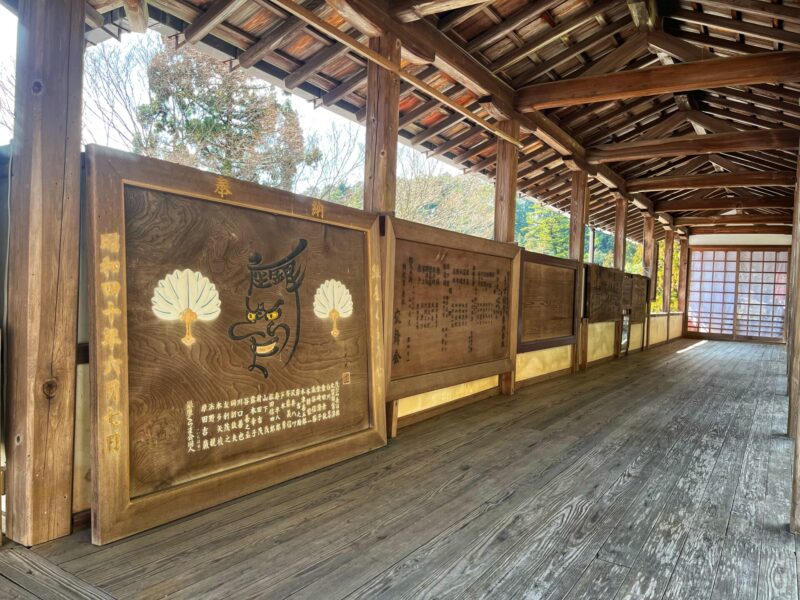 To continue the hike, walked to the left of the area and you'll see a walkway that leads you to the some steps. It is also marked that you will start to hike the upper area on the Kurama hiking itinerary.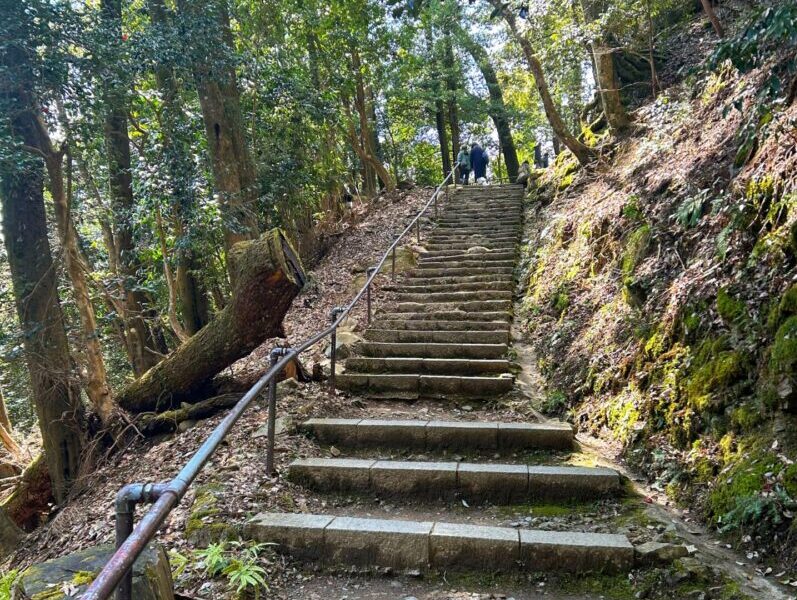 Next, continue several sections of steps and you will soon be reaching the highest point of the Kurama itinerary.
The Highest Point – Kinone Sando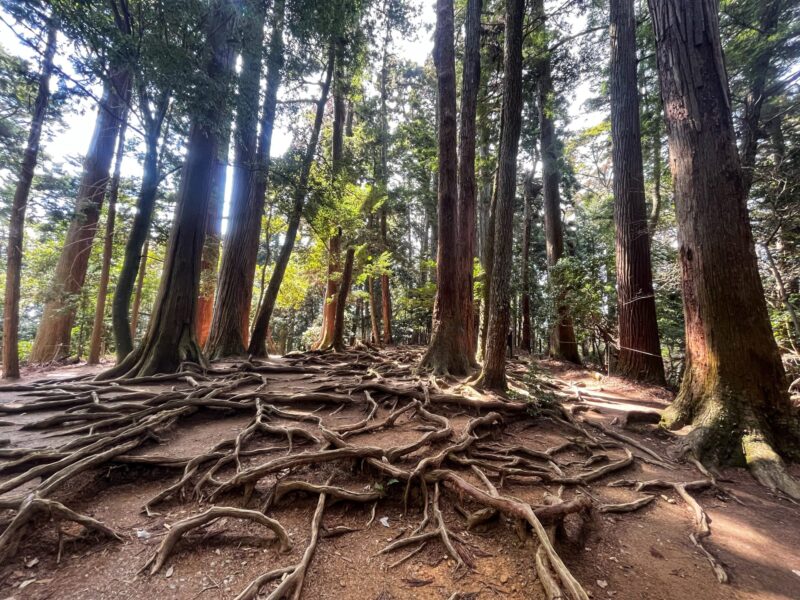 When you come upon those crazy roots, you are reached Kinone Sando (Tree Root Pilgrim Path). It is one of the Kurama hike's most famous features where the small stretch of the trail is covered in rugged tree roots that protrude from the ground.
A nice place to take some rest and take some photos.
Start Descending to Kibune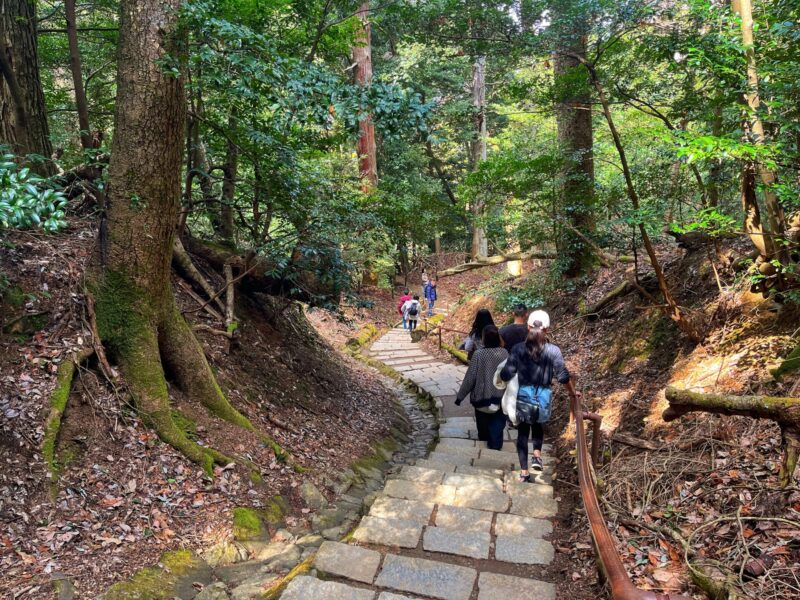 From here, you will also start descending to the Kibune side. The path is also mainly downhill with many stone steps along the journey.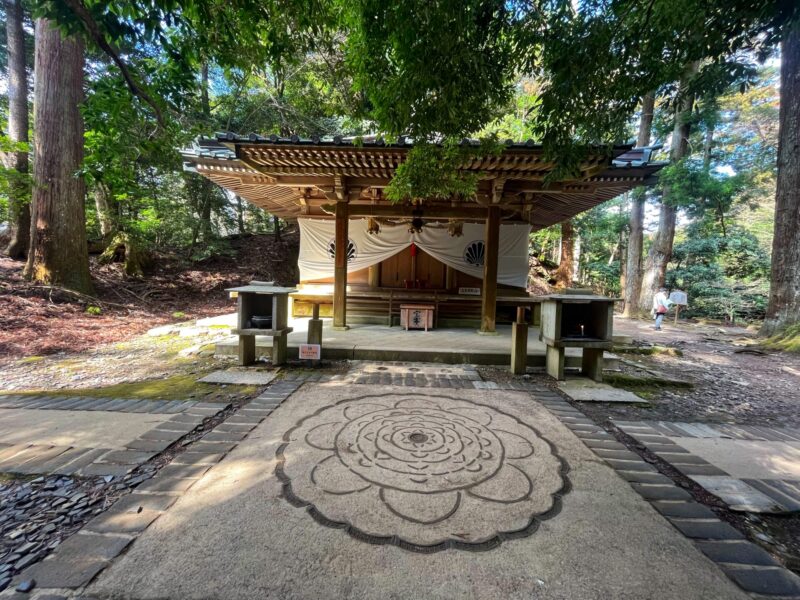 From Kurama to Kibune side, there are also a few sub-temple where you can take a quick stop for prayer.
End at Kibune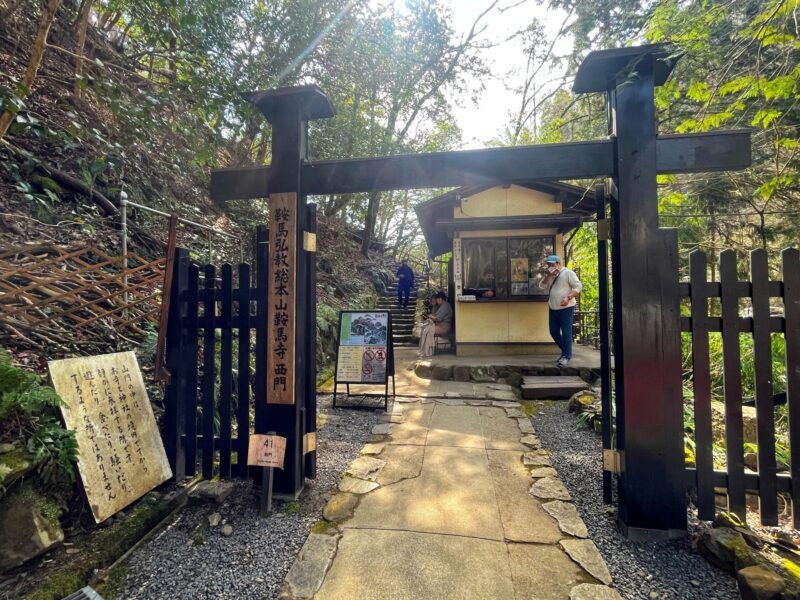 When you get to the Kibune side, you see a little bridge over the Kibune-gawa River. This is a small Japanese village town with a row of ryokan and restaurants along the river. You can walk around, have your meal, and make a visit to the popular lantern-lined steps that lead up to Kibune-jinja Shrine. We take some rest with wonderful lunch and visit the shrine.
Read more: Things to do in Kibune itinerary: A Travel Guide blog
Overall: A Kurama Hiking Trip
All in all, a hiking trip to Mt Kurama is definitely worth it. The trail is very easy to follow and suitable for anyone. We recommended to included this Kurama hiking itinerary who love to enjoy the Japanese quaint villages. Truly a beautiful place where you can experience the environment and scenic views.
Related Kyoto itinerary:
More interesting places to visit in Kyoto: