Last updated on September 23rd, 2023
We tried on various of the best food in Tsukadanojo Miyazaki Honten and highly recommended if you are looking for what to eat in Miyazaki.
Miyazaki is famous for its "Miyazaki Jitokko". This home-bred domestic chicken is carefully raised in the free-range and stress-free natural environment. Even their feed is carefully developed. With such a good feeding process, the meat is low in calories and fat. It also comes with refreshing taste compare with normal chicken. This resulted in Miyazaki is also famous for chicken dishes other than beef.
In Miyazaki, chicken is served in different cuts and can be eaten in various ways. There are a variety of chicken dishes to try on in Miyazaki such as Nanban chicken, charcoal grill chicken or even sashimi chicken in raw. During our trip, we visited Tsukadanojo Miyazaki Honten to try on their famous chicken dishes.
Read on our food review in Tsukadanojo Miyazaki Honten if you would like to know more.
Tsukada Nojo Miyazaki Honten (塚田農場 宮崎本店)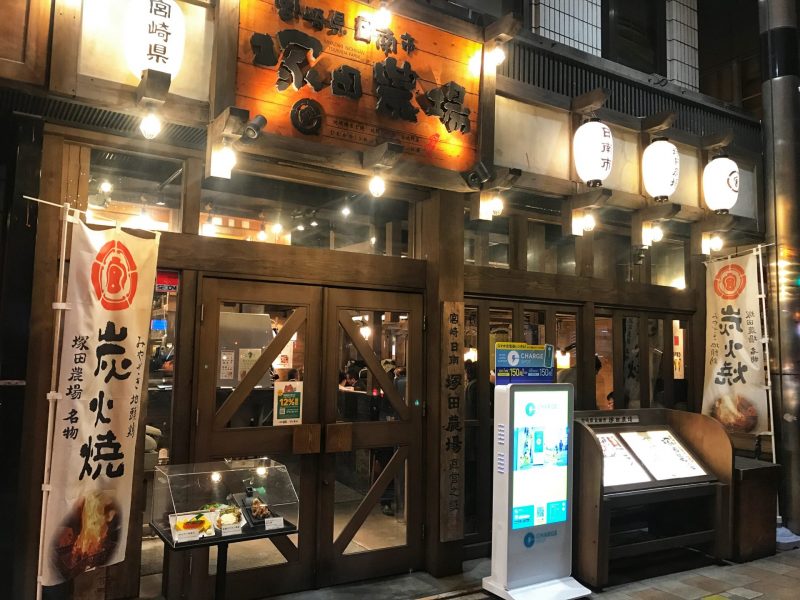 Among all the best restaurant, we choose went to the Tsukadanojo Miyazaki Honten (塚田農場 宮崎本店) for its famous chicken dishes. It is one of the reputation izakaya chain restaurants in Japan and Miyazaki Honten is where it all started. Most importantly, Tsukadanojo is the best place that we can sample all the mouth-watering chicken dishes in one restaurant.
We walked for early dinner after we came back from day trip to Miyazaki along Ninchinan coast. Out of surprise, most of the table already reserved and we only had counter bar seating.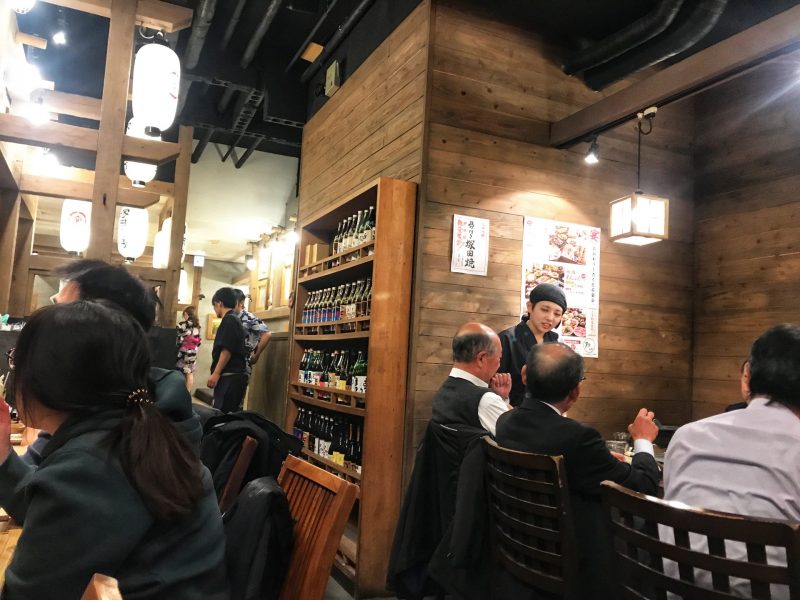 Tsukada Nojo Miyazaki is popular among locals and it is almost full during our visit. It is a lively izakaya and we could hear guests laughing and cheering with friends and even staff. Insides, there are tatami, table and bar counter seating for guests.
English Menu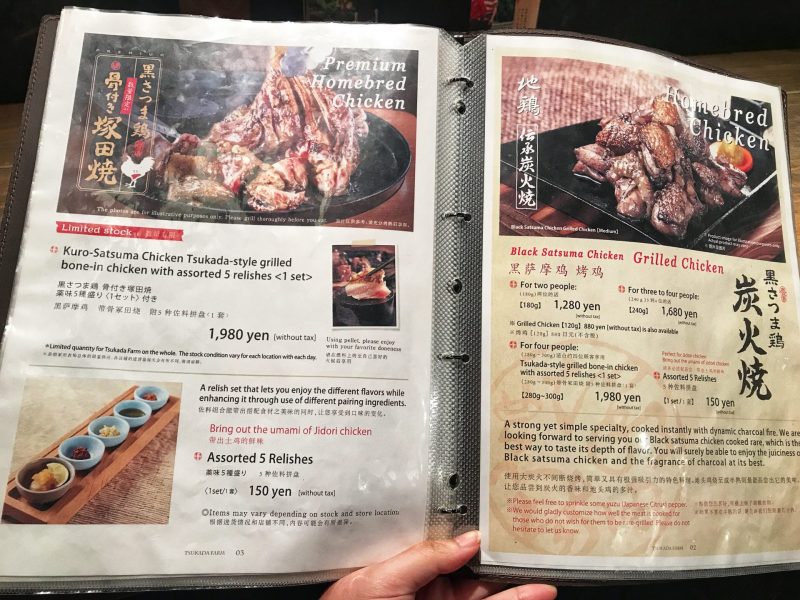 The English menu was produced and friendly staff were ready to help and explain for the ordering process. There are plenty of chicken dishes with pictures and a brief explanation on the menu. Everything looks so delicious. Please take note that certain dishes with a minimum of two pax per order. It is common for a restaurant in Japan. We ordered plenty of chicken dishes to try on.
Best Food To Eat in Tsukada Nojo Miyazaki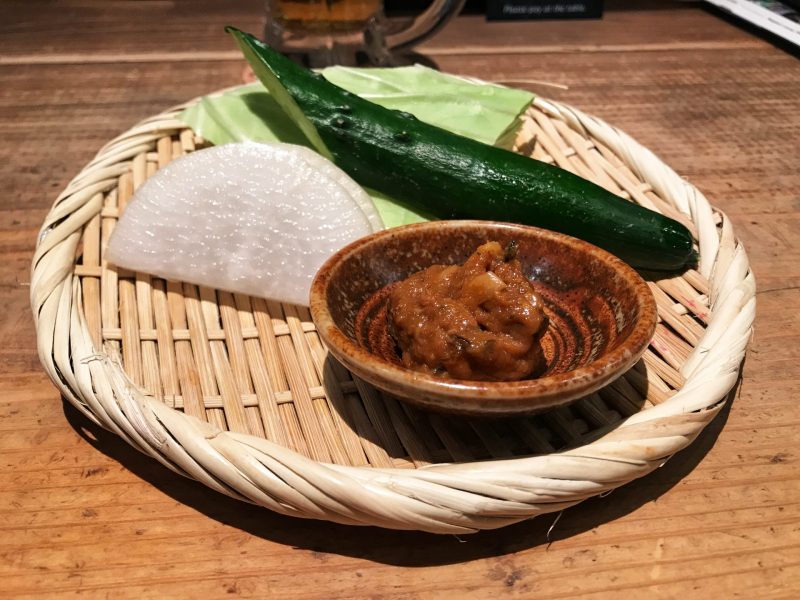 The Ootoshi came first. It was an appetizer and served as cover charge at about ¥390. We had some vegetables together with miso dipping sauce. It was fresh and crunchy. A good start for our feast in Tsukada Nojo Miyazaki.
Potato Salad with Half Boiled Egg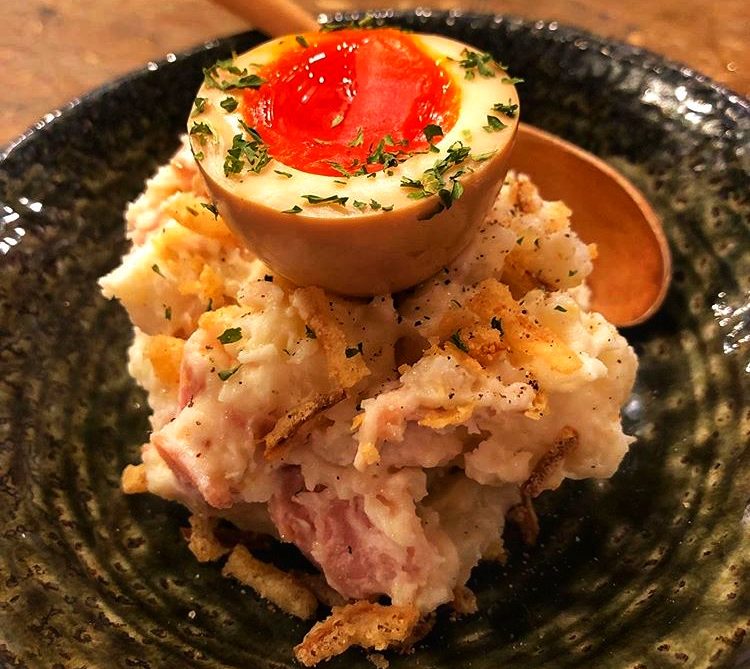 Potato salad with soft boiled egg (塚だまポテトサラダ) from Tsukadama. We picked this as Tsukada also famous on egg dishes. There are also some other great dishes such as cooked leek with fresh eggs yolk is worth to try on.
Nanban Chicken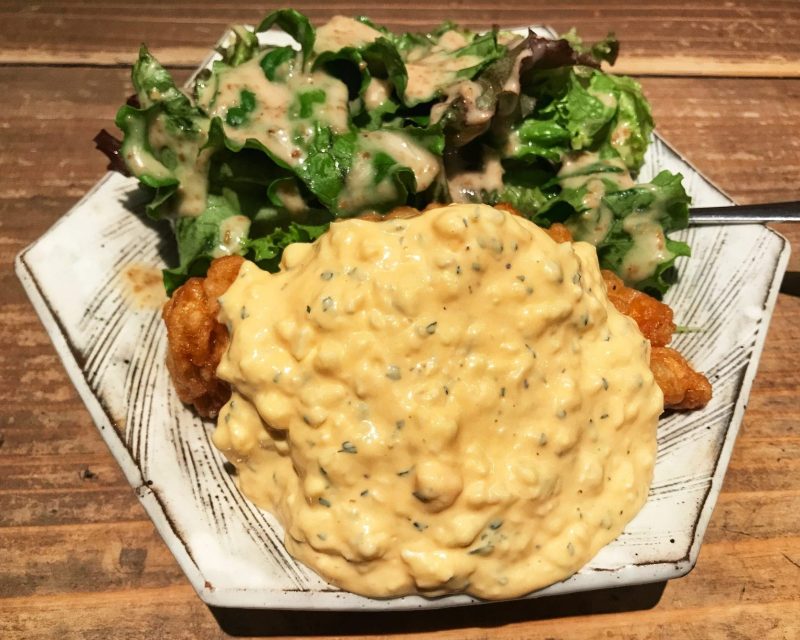 Next, the Nanban chicken (若鶏のチキン南蛮) topped with the overflow of in house specialty's tartar sauce. The succulent crispy fried chicken was so tasty and juicy. Perfectly match with the sweet and sour tartar sauce.
Charcoal Grilled Chicken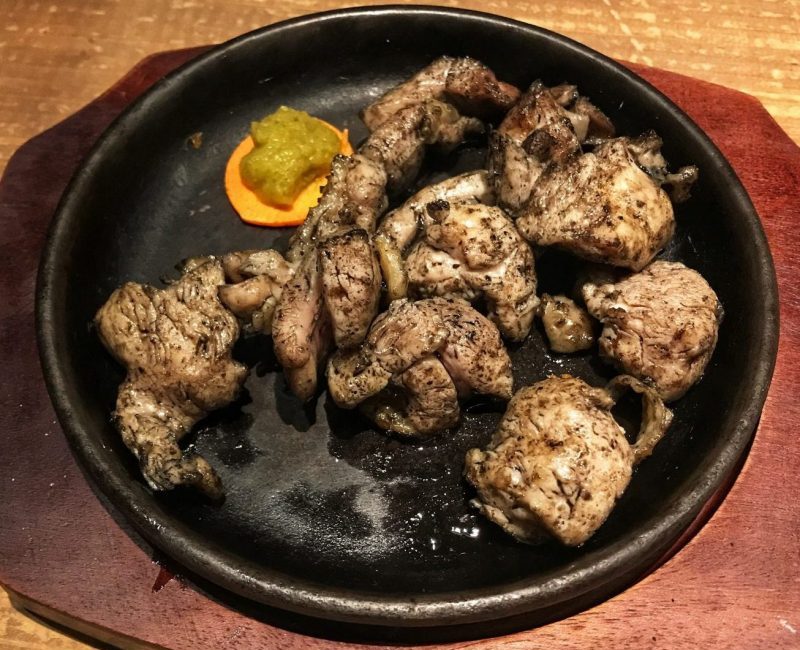 The highlight among all the chicken dishes. The Miyazaki ground chicken Jitokko in charcoal grill (みやざき地頭鶏じとっこ炭火焼). Please take note this is a one-person portion. We kept debating whether want to order for one or two people. But end up we voted for the chicken nabe soup as that required a minimum two order.
The grilled chicken was served in piping hot. We could even hear the sizzling soup when it served. The bit-sized chunk domestic chicken was seasoned with salt and carefully grilled in the hot heat charcoal fire. The meat may not look appetizing with dark-colored on charcoal-skin. But trust me, it tastes way better than it looked. A must eat food in Miyazaki.
The lightly burn charcoal-grilled chicken was so juicy and tender. It even tastes so good when eating together with the homemade scallion and ginger sauce. We were a bit regret ordered it for one person. I can even finish the whole plate without sharing with my friend.
Lemon Motsunabe in Clear Chicken Soup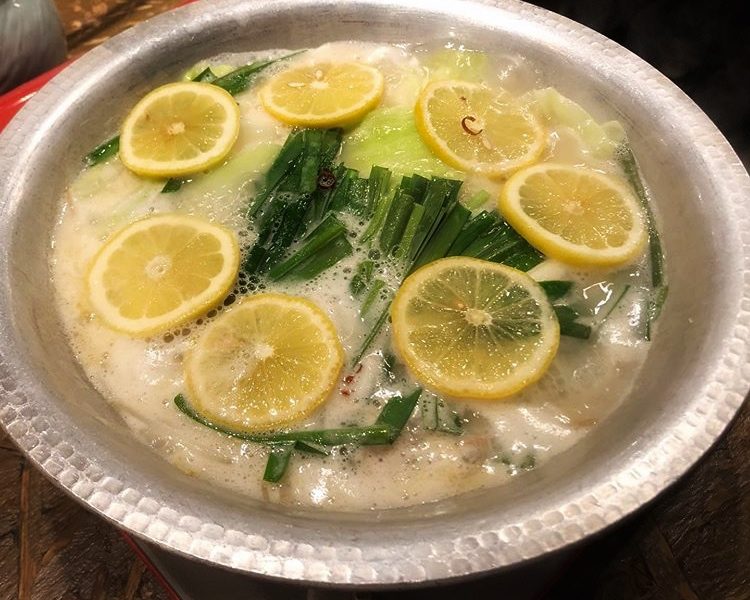 Next, the Motsunabe served with lemon in clear chicken soup (レモンもつ鍋). There are three types of motsunabe such as lemon, menta or salt soup to choose from. We all fall in love once we have the fist sipped. The soup was rich with chicken flavor without the oiliness taste. Together with lemon and vegetable, it taste so refreshing. It is a limited seasonal dish and only served in winter months.
Spicy Noodles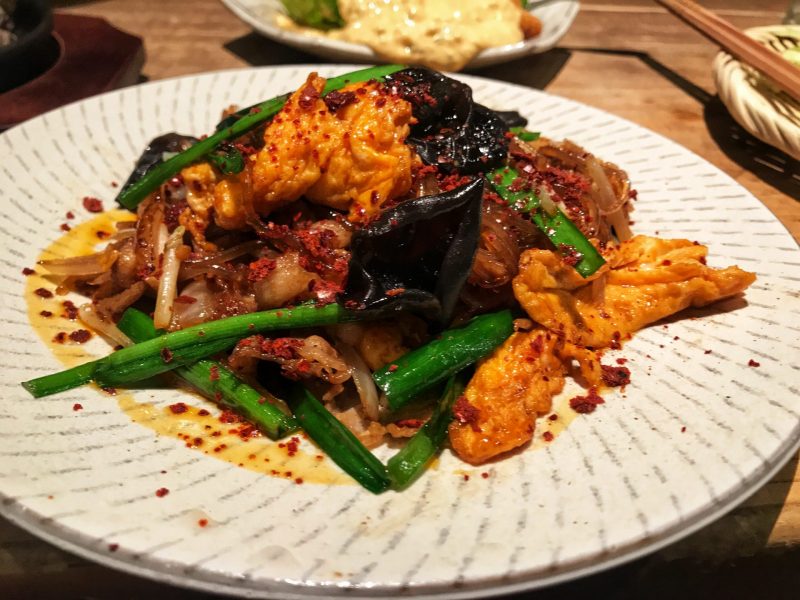 Lastly is the spicy noodle (辛麺チャプチェ) served together with meat, egg, mushroom, and vegetables. We ordered this dish because carving for noodles. It tastes good and we preferred other chicken dishes more. We should order other chicken dishes in Tsukada Nojo.
Besides, Tsukada Nojo also served chicken sashimi if you want to try the unique local specialty in Miyazaki. It has to be so fresh that only Japan can do it right. We give it a miss as there is too much good food.
All in all, we had the satisfying chicken feast in Tsukada Nojo Miyazaki Honten. Their chicken dishes are so delicious and we could taste the sweetness and freshness of the meat. Worth to try on. Highly recommended if you are looking for what to eat in Miyazaki.
Getting To Tsukada Nojo Nichinan, Miyazaki Honten
The chicken specialty izakaya restaurant, Tsukada Nojo Nichinan Miyazaki Honten is located at the busy street in central city with 13 minutes walk from the Miyazaki station. We get off during our bus ride when back from the day trip from Nichinan coast. There are a wide variety of chicken dishes in Tsukada Nojo Nichinan, Miyazaki Honten. You can take a look at the online menu if you are interested in the best food in Miyazaki. Reservation can be made online.
Getting there: 13 min walk from Miyazaki Station (宮崎駅)
Operating Hours: From 17:00 to 0:00 (last order 23:00
Website: https://www.tsukadanojo.jp/shop_detail/0062/
Address: Japan, 〒880-0001 Miyazaki, Tachibanadorinishi, 3 Chome−2−24 ライオンタワー宮崎ビル 1F
Related Miyazaki travel guide with the best place to visit in Miyazaki: