Last updated on December 11th, 2023
This quick and simple Northern Vietnam travel guide blog will introduce you to all of the top Northern region's highlights and attractions. Hopefully, this will get you inspired to start planning your Northern Vietnam itinerary as soon as possible!
Northern Vietnam has so much more to offer than the typical tourist spots. There is so much to see and experience in the region. Not only this region is very affordable for budget travelers, but it is also rich in the cultural and breathtaking scenery.
North Vietnam is home to Hanoi, Vietnam's capital, one of the bustling hectic cities in Vietnam with loads of authentic Vietnamese cuisines to experience. During your visit, spend your time strolling around the historical old quarter and hectic streets. Try as much local food and eat like a local!
For the nature lover, Northern Vietnam is where you'll get off the beaten path and interact with minority ethnic people in local villages. You will find breathtaking bays, stunning rice terraces, and unbeatable scenery.
If you're visiting Northern Vietnam for the first time, then this comprehensive travel guide will tell you all you need to know to plan your trip. We will be shared what to do and see during my trip to the Northern Vietnam region. So, keep reading if you want me to walk you through the best way to travel to Northern Vietnam!
Pre-Trip Essential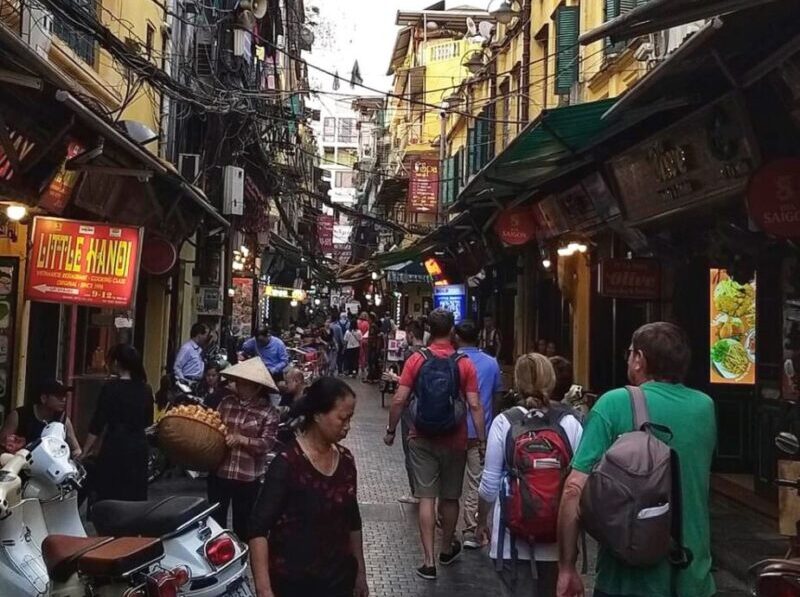 Before planning a trip to Northern Vietnam, it is best to plan and have a brief introduction on what to do and see before your travel date. At a first glance, the attractions that you must add to your Northern Vietnam itinerary are Hanoi, Halong Bay, Sapa, and surrounding attractions such as Lan Ha Bay and Ninh Binh.
Hanoi is Vietnam's capital city. It's also the second-largest city in Vietnam by population, behind only Saigon. Most people will choose Hanoi as a base when traveling around the Northern Vietnam region.
Halong Bay is the most touristy spot in Vietnam with thousands of visitors flocking into mesmerized by its spectacular scenery. This UNESCO heritage-listed site is one of the natural wonders of the world, and consists of a bay made up of around 1,600 limestone islands. This not to be missed attraction is about three hours east of Hanoi.
Lastly is Sapa, a mountain town in Lao Cai Province. It is located in the most northern region of Vietnam, about 5 hours northwest of Hanoi. Known for its rice terraces, trekking activities into the local village, and meet with minority ethnic people.
Best Time To Visit Northern Vietnam
Vietnam falls within the tropical zone of the northern hemisphere. So technically, Vietnam has only two seasons – dry (Oct-Apr) and rainy (May-Sept). However, in more northern areas, the climate does experience variances with four distinct seasons (spring, summer, autumn, and winter).
The most popular times to visit Northern Vietnam are during the Spring and Fall months. During these months, the weather is ideal and not too hot. The pleasant temperature will enable you to enjoy all activities while making sightseeing as perfect as it could be.
Spring (February to April) is the best time to visit Northern Vietnam. The weather is milder and fairly constant throughout the year. So it is best for traveling around and visiting the region.
Summer (May to October) is the hottest month in the Northern Vietnam region. So expect more sunshine and scorching heat with humidity as high as 40 degrees. The rainy season is also in full swing which started around July to September. Severe weather can occasionally cause Halong Bay cruises to cancel departures.
Fall (October-November) is another best time to visit Northern Vietnam. Like spring, the sky was clear with chilly temperatures throughout the region.
Winter (December to January) – The weather is surprisingly cold, especially in northern mountainous regions. However, Northern Vietnam does not snow but it is possible seeing snow-capped on the top of Mount Fansipan.
Traveling To Northern Vietnam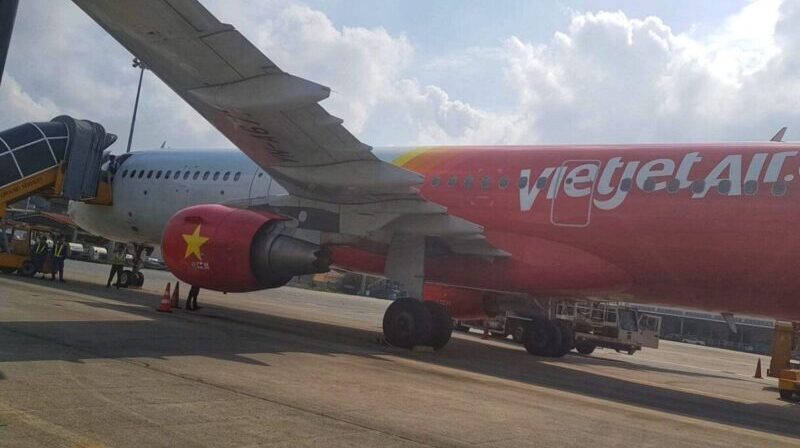 By air: Vietnam has two main international airports, which are Noi Bai International Airport in Hanoi and Tan Son Nhat International Airport in Saigon. Both are busy international airports, serving thousand of travelers every day, from both internationally and domestically flying to Vietnam.
If you're an international traveler arriving in North Vietnam by air, most probably you'll fly into Noi Bai International Airport. Besides, Northern Vietnam is well-connected with other cities in Vietnam with countless daily flight connections between Da Nang, Ho Chi Minh, and Hanoi. There are also many low-cost carriers within South East Asia where you can find plenty of a good deals to get into Northern Vietnam.
Search for cheap flights from Skyscanner
By train and bus: If you are already in Vietnam, you can travel to the North region from Saigon, Hoi An, or other cities by train and bus. There are very comfortable and clean, but the traveling time is very long. Alternatively option, you can look for the sleeper bus or overnight train where you can save on the accommodation cost and time.
Getting Around in Northern Vietnam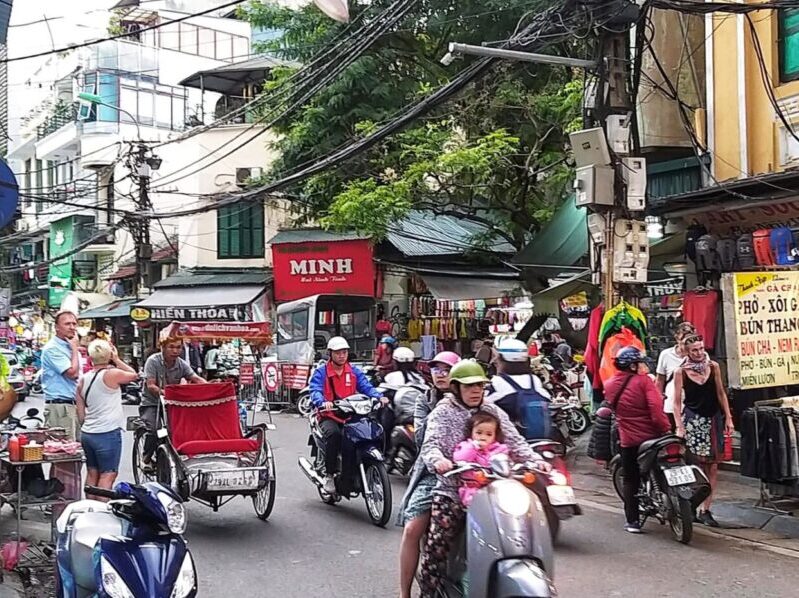 Transportation is truly a headache for travelers when getting around in Northern Vietnam. It is also the most tiring part of the trip as the traveling journey from one destination to the next destination can be from 3 to 6 hours. If you are traveling with kids and older folks, it is best to allocate more time or spend at least one night stay at the attraction.
Besides, it is also important to arrange to pre-book the transportation to avoid the last-minute hassle. There are plenty of local tours with transportation included in the city. But it is best to look for a guided tour company with the reputation and good reviews.
We had a very pleasant Northern Vietnam trip and it was all made very easy for us by booking an online tour with Klook and Viator. Be sure to check for more information in each section below.
Planning Northern Vietnam Itinerary
Thanks to its beauty and attractiveness, we have a fantastic time in Northern Vietnam and I'm pretty sure you're going to love it too. Next, let's run through my Northern Vietnam itinerary below in more detail.
Things To Do on Northern Vietnam itinerary:
Day 1: Arrived at Northern Vietnam.
Day 2: From Hanoi to Sapa. Visiting local market.
Day 3: Trek into Sapa Local Village.
Day 4 to 5: Halong Bay.
Day 6 to 7: Hanoi.
Above Northern Vietnam itinerary can easily be reversed and swapped if they sound more suitable for your trip. You can base on our suggestions to make your own Northern Vietnam itinerary or customize it based on your travel interest and schedule.
Day 1: Arrived Northern Vietnam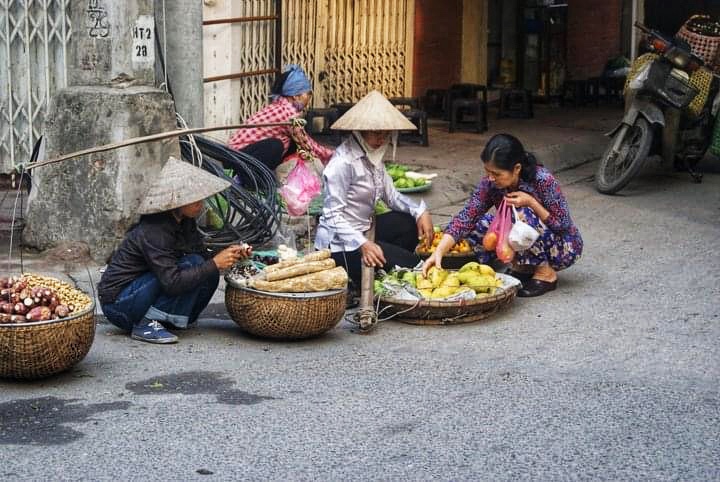 We arrived at Noi Bai International airport and were picked up and transferred to the Hanoi city center. From Hanoi to Sapa, you can either take a bus or train which takes you around 5 to 6 hours. We decided to take the overnight train as it is the best budget option as it will save on traveling time and accommodation costs.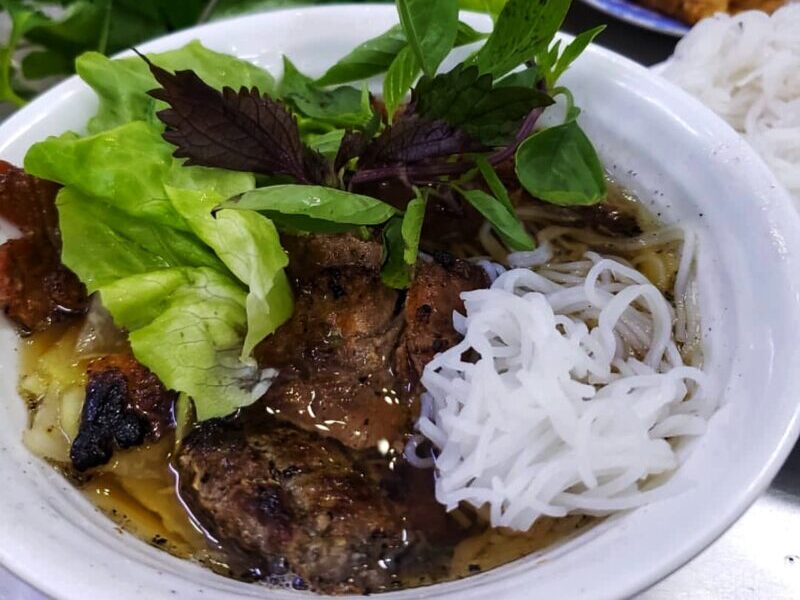 Once settled the transportation from Hanoi to Sapa, we had our first meal in old quarter at one of the infamous restaurants for Bun Cha after the tiring flight. We didn't plan anything on the itinerary as we have around half day to blast around Hanoi before we take the night train to Sapa.
We enjoyed sightseeing around the old quarter until late evening and take the night train to Lao Cai. You may also do some orientation tours around Hanoi old quarter if time allows.
Northern Vietnam Travel Tips: The overnight train is very tiring, especially for families with kids and the elderly. Check below if you are looking for more transportation options.
Get a full view on transportation option from Hanoi to Sapa
Day 2: From Hanoi to Sapa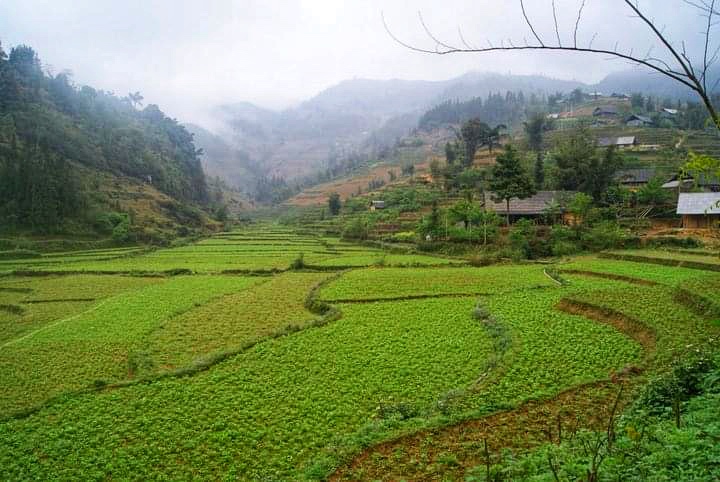 Located at Lao Cai Province, Sapa is one of the top destinations in North Vietnam. The misty Sapa is well-known for its mild climate, traditional hill tribes, colorful traditional markets, and stunning rice terraces. You can also learn about the Vietnam's cultural heritage of minority groups such as Hmong, Dao, Tay, Giay, and Yi on your visit to Sapa.
For about 5 hours of traveling time, we arrived in Sapa in the early morning. Firstly, we headed to Bac Ha Sunday Market, another 2 hours painful journey into the rural area of the hilly village.
Related travel blog at Sapa:
Bac Ha Sunday Market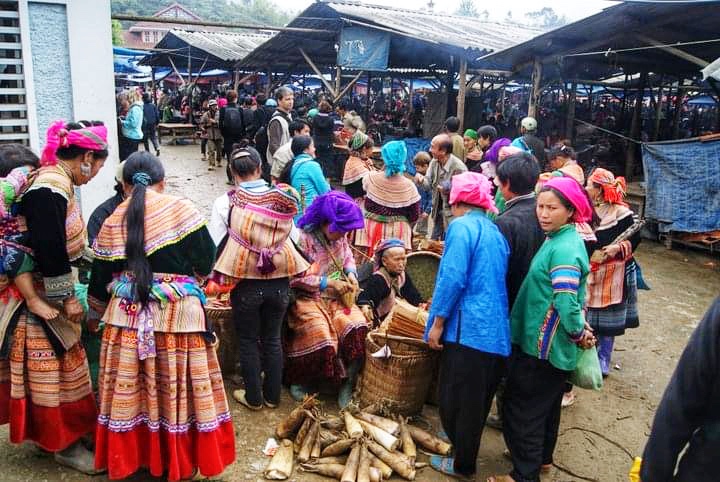 Bac Ha Sunday market is the place where I had been looking forward to for so long. As the name said, the Bac Hac weekend tribe market is held on Sunday. It is the local market where locals including the minority peoples are gathering here to buy and sell a wide variety of goods. You might also meet the Flower Hmong people who live in Lao Cai and Ha Giang Provinces with colorful traditional clothes.
In the late afternoon, we backed into Sapa town and have a good rest at the hotel. The hotel is simple yet comfy.
For more Sapa accommodation at different budget for your selection – Where to Stay in Sapa.
Day 3: Trek into Local Village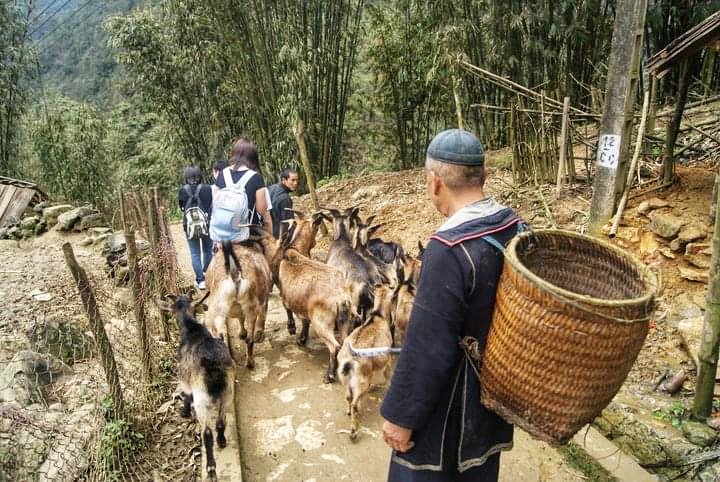 On the next day, we started our day in the early morning by trekking into the local village. This is a leisure hike but remember to put on a pair of comfortable footwear so that you won't get blisters on your toes due to the long walking.
Known as the home of the Black Hmong ethnic minority, Cat Cat village is also the most popular destination on the Sapa trekking tour. This is probably because the village itself is fairly easily accessible compared to the other villages in Sapa. But this also makes it very touristy with lines of souvenir shops.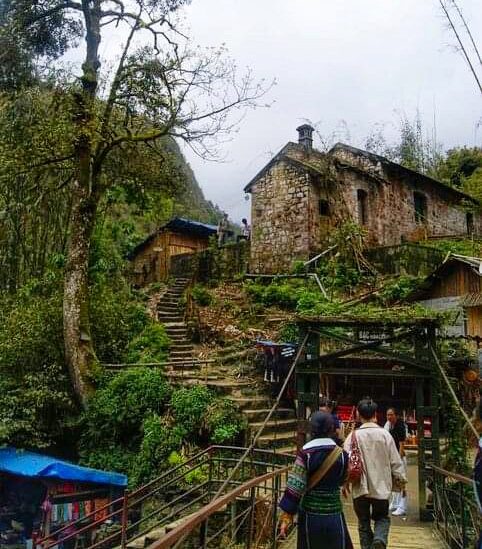 Trekking down the alley, we were able to see what this minority group does for a living. It is part of their culture where they sell lots of handmade crafts just for subsistence. We visited Black Hmong families and visit the Cat Cat waterfall and rice paddies in this village. Every corner in this place is so picturesque. What a breathtaking view!
There are a few local villages in the region to choose from. If you are planning to witness the settlement of the local's life I would suggest visiting other villages such as Ma Tra and Ta Phin Village. For Sapa trekking tour to the local village:
Day 4 to 5: Halong Bay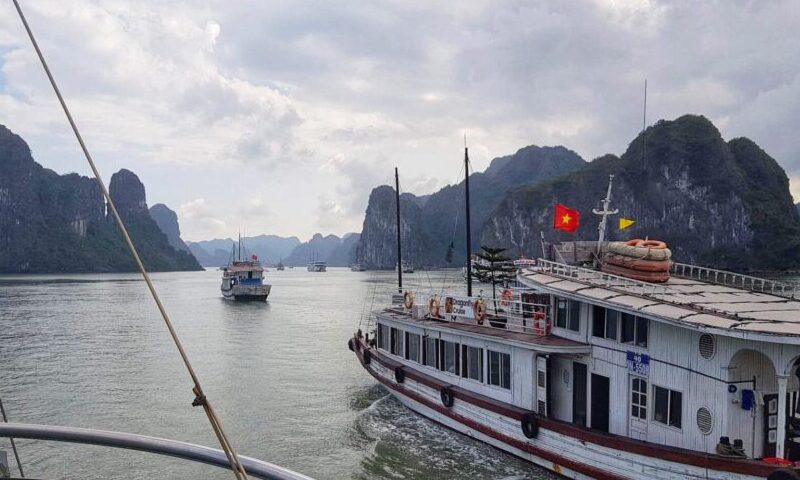 Located in the Gulf of Tonkin, Ha Long Bay is a UNESCO World Heritage Site renowned for its spectacular scenery. It is home to sparkling emerald waters, with more than 1,600 towering limestone islands and islets, caves, and traditional floating villages.
Day 5 and day 6 on the Northern Vietnam itinerary are where we spend the time in Ha Long Bay!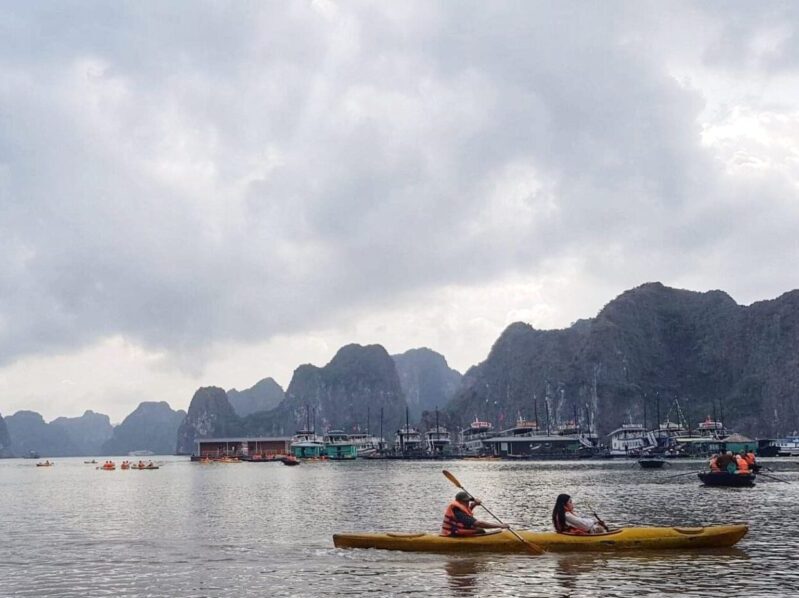 Halong Bay is one of my favorite places to visit in Northern Vietnam. We sailed through the bay between the limestone outcrops, stop at a cave for a visit, and kayaked on the emerald water. I'm sure you'll love it as much as I did.
Halong Bay is a perfect day tour from Hanoi. It is a pretty comprehensive and value-for-money experience! However, if budget is not a concern, it is highly recommended to stay at least one night on the cruise to enjoy the spectacular scenery.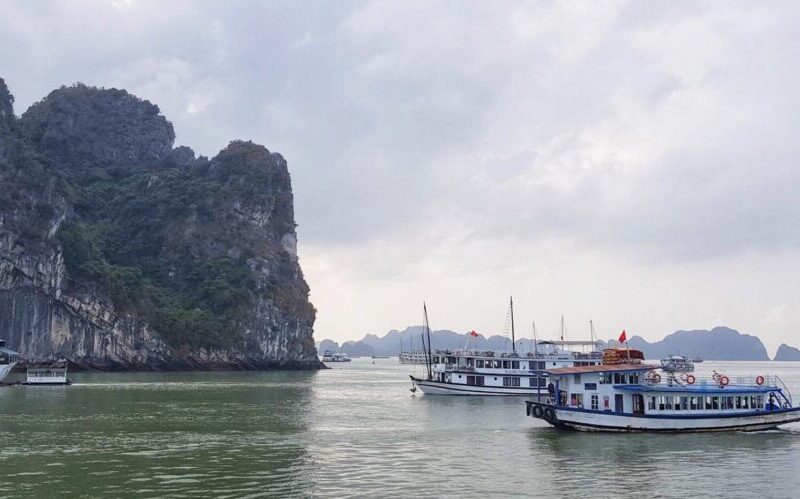 We visited Halong Bay twice on my last few years of visit, one with a day trip from Hanoi and another we spend an additional night on the cruise. The itinerary is pretty much the same, where the tour guide will pick you up from the hotel in Hanoi with a transfer arrangement.
By spending a night in Ha Long Bay, you'll get more time cruising the bay. In additional, you'll also spend a night sleeping in your own cabin, waking up with the serene scenery, and have a more wonderful time in the bay with its breathtaking scenery.
We recommended booking the Halong Bay Day Cruise from Hanoi through Klook and Viator – a TripAdvisor company. Both are reputable companies with good customer reviews.
Day 6 and Day 7: Hanoi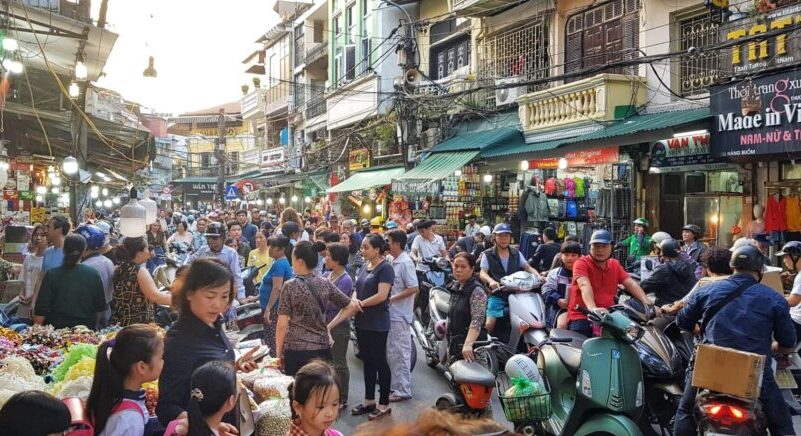 With about 2 days in Hanoi, we have plenty of time for exploring the city at your leisure. The downtown is bustling with people and full of motorcycles. You can lost in the city with lines of local food stalls, teeming streets, and colonial buildings. Some travelers find Hanoi overwhelming, but I truly enjoy my time wandering around and watching the locals and activities.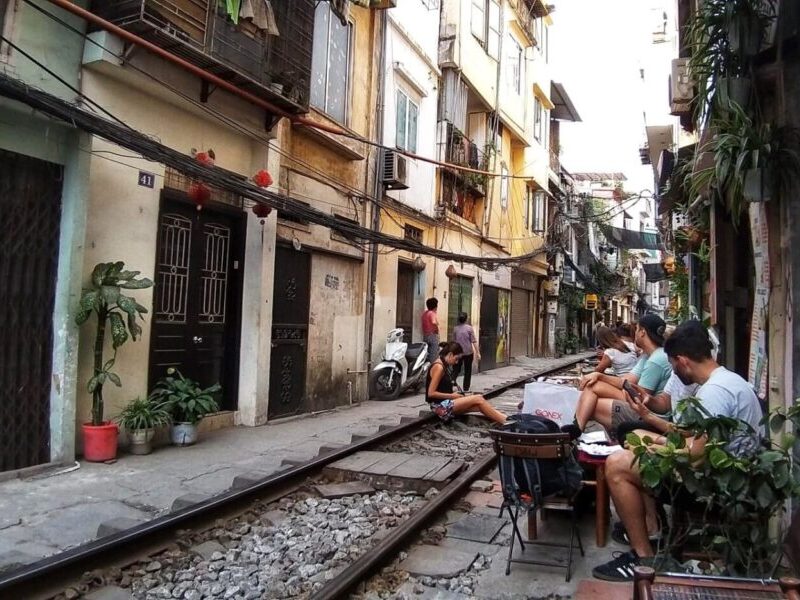 Hanoi is a history city dates back 3,000 years. Spend the time sightseeing in the Hanoi Old Quarter and French Quarter, strolling around the Hoan Kiem Lake, passing through the bustle of streets, and ending with a cup of Vietnamese coffee in one of the authentic coffee shops.
Don't leave Hanoi without trying the bun cha, pho bo, banh mi, and many more local authentic Vietnamese cuisine. The Vietnamese food in Hanoi is world-class and should not be missed on the Northern Vietnam itinerary.
Related Read: Hanoi Food Guide: Where and What To Eat
Besides, if you are in Hanoi during the weekend, don't miss the night market on the walking street. There are many street food stalls with an unlimited variety of street food to choose from. Just make sure you'll have maximum stomach space for the food!
Where to Stay: The best neighborhood to stay in Hanoi is Hoan Kiem. It is also known also as Hanoi City Centre or Hanoi Old Quarter. We stayed at the Acoustic Hotel & Spa and fell in love with the convenience and all that it has to offer. Many great restaurants and interesting attractions are within walking distance. Highly recommended.
Here is our best pick: Peridot Grand Luxury Boutique Hotel (luxury), Classic Street Hotel (high-range), Ja Cosmo Hotel and Spa (mid-budget).
How Many Days For Northern Vietnam Itinerary
There are too many wonderful places to discover in Northern Vietnam. With several days to fill in the Northern Vietnam itinerary, it is easily planned out for a few days of visit within the region. However, due to the long-haul traveling journey, it is highly recommended to spend at least two days when visiting each attraction.
I think 5 to 7 days on your Northern Vietnam itinerary is the bare minimum if you want to explore the region. If you only have 1 to 3 days, it is best to stick to only one place and visit it properly. You can spend your days either in Hanoi or Sapa.
If you have more days, you can spend an extra day in Hanoi, an additional night at Halong Bay to Cat Ba Island, or even have one day trip to Ninh Binh. Most important, don't you pack the itinerary and you should visit the region without feeling rushed.
Final Northern Vietnam Travel Tips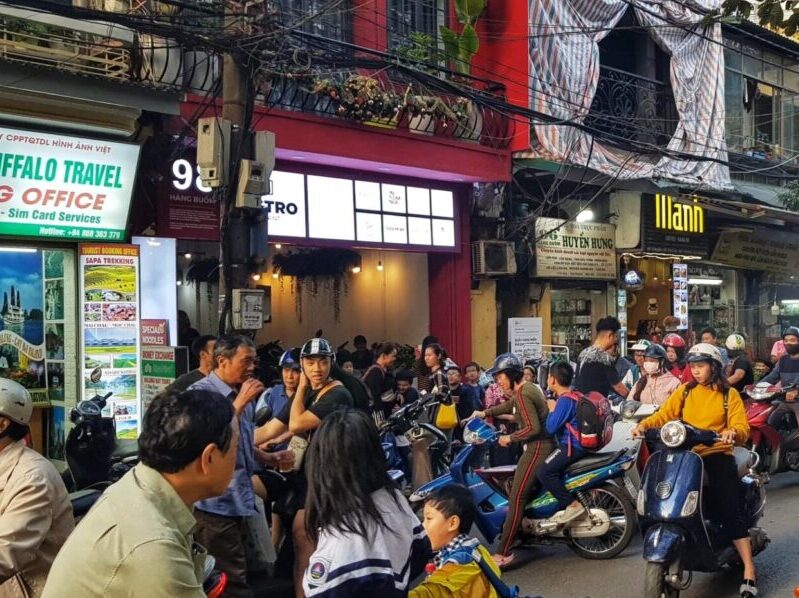 If you're going to stay in a different area follow this Northern Vietnam itinerary. So it is best to look for accommodation with at the action to ease on transport arrangement. Some people may choose to come back to the same hotel after a few days of the visit at another attraction, it is advised to check and request with the hotel to keep your luggage.
The best way to know the local culture and lifestyle is to join them! We highly recommended a trek into the mountainous rural local village in the North region. It is a unique experience to interact with the minor ethnic group. The traveling journey is painful to reach the rural village but glad that we visited it before it got more touristy.
Most likely you will trek into the local village or involve a lot of walking. Make sure to bring a comfortable sneaker and keep hydrated.
Is north Vietnam worth visiting?
North Vietnam is definitely worth visiting. Fantastic scenery, amazing historical monuments, mouthwatering food, and most importantly it is relatively cheap to visit.
What are the must-visit places in North Vietnam for a first-time visitor?
In my humble opinion, Hanoi, Ha Long Bay, and Sapa are musts for any first-time visitor to North Vietnam's travel itinerary.
How many days are enough for North Vietnam?
For me, seven days is the perfect amount of time to experience the best of North Vietnam and its attractions. However, if you have more days, it will allow you to visit multiple attractions comfortably.
Is North Vietnam expensive to travel?
Similar to the entire Vietnam, North Vietnam is a cheap place to visit and best suited for a budget traveler. However, it is getting more expensive every year but is still comparable or cheaper compared to nearby countries such as Thailand and Cambodia.
Overview: A Trip To North Vietnam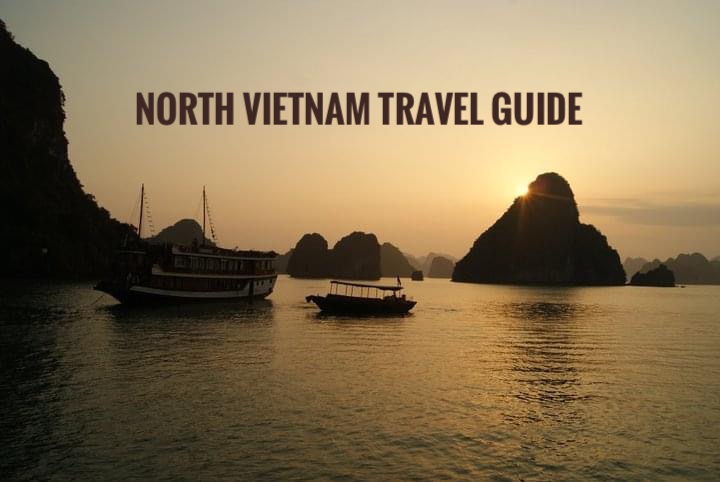 All in all, Northern Vietnam is a region of the country not to be missed. We covered three main must-visit places in this region that you could visit on this 7-day Northern Vietnam itinerary. There are still many attractions and amazing places that this region has to offer. We shall return to North Vietnam for another time!
Looking for more travel information for your trip to North Vietnam? We shared the travel stories into more detail manner for each destination. Feel free to read my Northern Vietnam itinerary to Hanoi, Halong bay, and Sapa.
Traveling to Sapa:
Traveling Ha Long Bay:
Traveling to Hanoi: