Last updated on December 11th, 2023
A complete accommodation guide on where to stay in Jungfrau Region and broke down the best neighborhoods, hostels, hotels, and apartments for you to find the best place in Jungfrau Region to stay based on your interests.
Jungfrau Region is a popular holiday gateway in Switzerland all year round. In the Spring and Summer, it's the perfect village for hiking and witnessing the nearby waterfalls. In the Winter, this is a popular ski destination for winter sports and activities.
Stay at least three nights in Jungfrau Region to have enough time to explore the beautiful scenery. You'll be blown away by the charming villages, Jungfraujoch, and the Swiss countryside. Spend your holiday by sitting outside your hotel surrounded by snow-capped mountains while sipping on a glass of wine.
Jungfrau Region offers a stunning view with its mountains and valleys, cliffside villages, and bustling towns. That said, it can also be an expensive, crowded tourist trap. Picking the best place to stay in Jungfrau Region can be confusing. Here are our top picks for places to stay in Jungfrau Region, organized by the locations, and budget.
Whether you want to stay somewhere central with public transport accessible, near the local life, or you want to stay somewhere on a budget, read on to learn more about our picks for the best places to stay in Jungfrau Region!
Where To Stay Jungfrau Region – Best Hotels for Every Budget
There are a lot of options on where to stay in the Jungfrau region. Here are a few recommendations for places to stay in the Jungfrau region based on traveling style and budget.
If you want to explore Jungfrau Region easily and get around to attractions nearby, stay in Interlaken. It is the major hub for travel in Switzerland and is conveniently located along with the main transportation network. A good option, especially if you have limited time in the Jungfrau region with a speedy itinerary. More food and dining options in Interlaken. Besides, Interlaken also has more affordable accommodation, we recommend using it as your home base in Jungfrau for budget travelers.
Lauterbrunnen and Grindelwald are the famous and picturesque towns in the Jungfrau region. The villages themselves are gorgeous but also are a great transportation hub in the Jungfrau region. This also makes a handy place to stay for visitors, with its train station and cable car station. You'll easily be able to attractions nearby by trains, cable car, or car, then enjoy a peaceful afternoon back in town.
If you're planning a laidback holiday with an authentic Swiss experience, stay in Mürren and Wengen. It's hard to beat the incredible views of the Swiss Alp you get from this town. Rustic houses, Swiss chalets, hotels, and restaurants are all clustered together in a quaint, car-free town. An ideal base if you're planning to stay mostly in the Jungfrau region and want to make the most of the charming ambiance.
Lauterbrunnen
If you want to stay in a classic Swiss mountain village, Lauterbrunnen is a great choice for you. This village is surrounded by mountains and offers quintessential Switzerland scenery in every direction. Lauterbrunnen is surrounded by trails leading to majestic waterfalls and idyllic fields of flowers. A cable car will deliver you to Schilthorn Mountain for even better views of the surrounding valley.
Where to stay in Lauterbrunnen:
Hotel Staubbach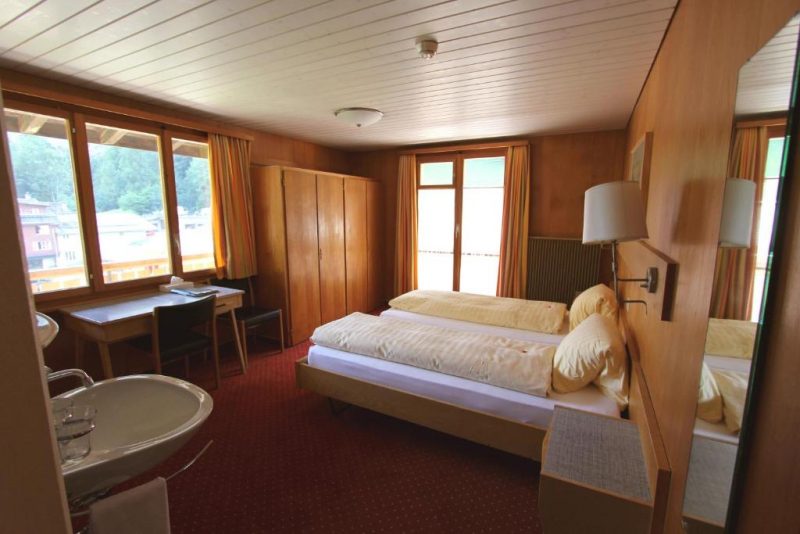 Mid-Range: Hotel Staubbach – Built in the 1890s, this historic hotel was one of the first hotels in Lauterbrunnen. The family-run Hotel Staubbach offers panoramic views of the Staubbach Falls and Lauterbrunnen Valley. Easy access to the station makes it an ideal home base for navigating the Jungfrau Region.
Hotel Oberland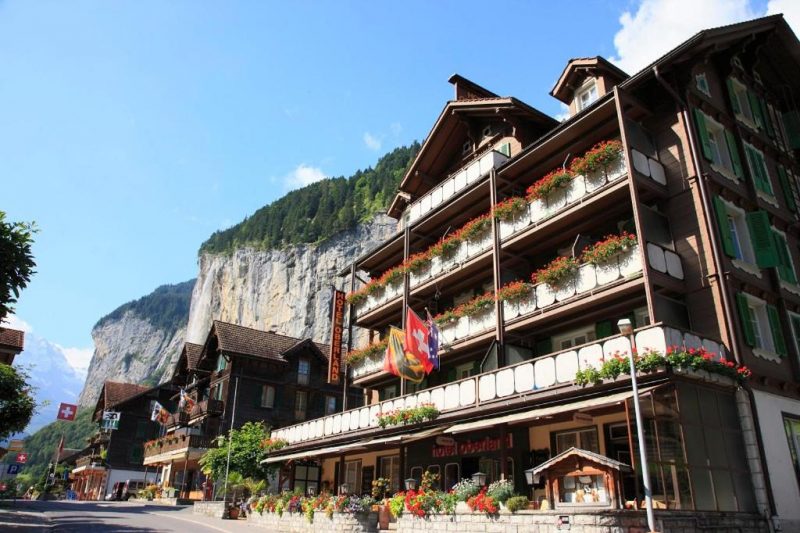 Mid-Range: Hotel Oberland – Located in central Lauterbrunnen with a very short walk to the train station and you can go exploring Jungfrau Region with ease. A quaint hotel run by a charming family with beautiful views all around. A popular pick for where to stay in Jungfrau Region.
Valley Hostel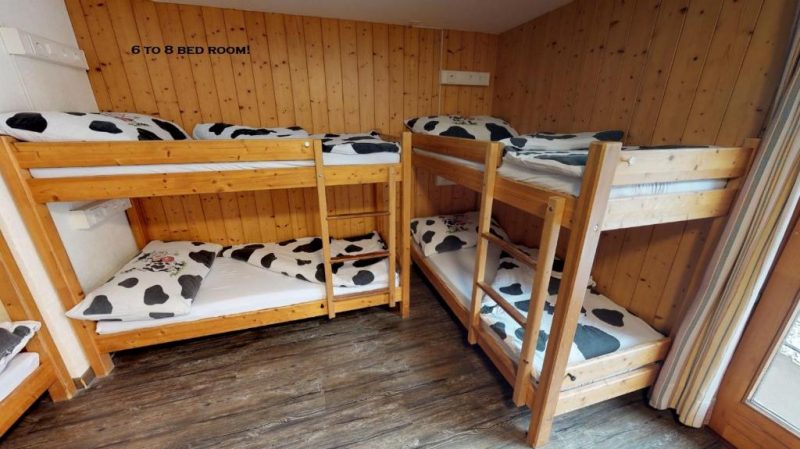 Budget: Valley Hostel – Popular pick for budget travelers. It has an excellent location, within easy walking distance of train station. Take your pick from a wide variety of private and dormitory-style rooms that can accommodate between 1 and 4 people. All rooms with shared bathroom and a shared kitchen.
Grindelwald
Another popular mountain resort town in the Jungfrau region is Grindelwald. It is about 20 kilometers from Interlaken and required about 15 minutes by train. Another great transportation hub in the Jungfrau region, with a train station and numerous cable cars that whisk visitors up into the mountains.
Where to stay in Grindelwald:
Sunstar Hotel & SPA Grindelwald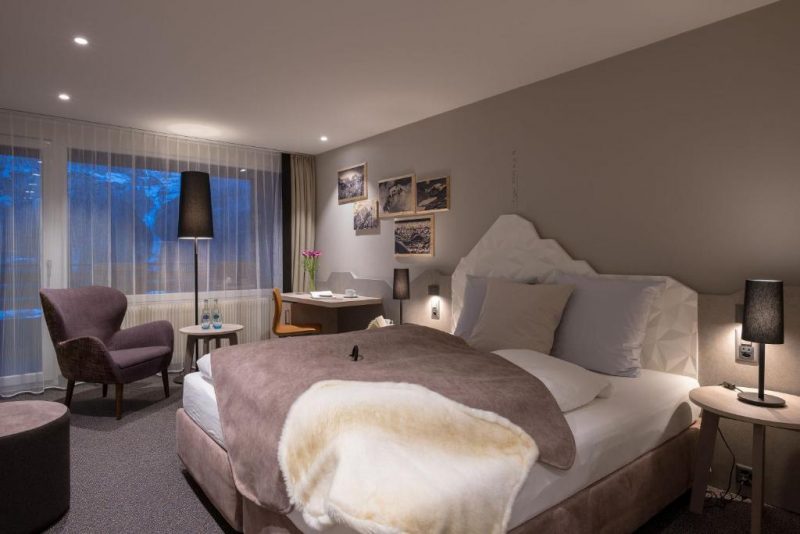 Luxury: Sunstar Hotel & SPA Grindelwald – One of the popular luxuries stay in Grindelwald. It offers an assortment of room options for your stay in the Jungfrau Region. Guests will be blown away by the beautiful unspoiled panoramic views of the famous North Face of the Eiger and the Wetterhorn. Just walk out the back of the lobby and enjoy the view of the Swiss Alps. The staff are incredibly courteous, the rooms were comfortable and practical. Limited free parking available.
Jungfrau Lodge, Swiss Mountain Hotel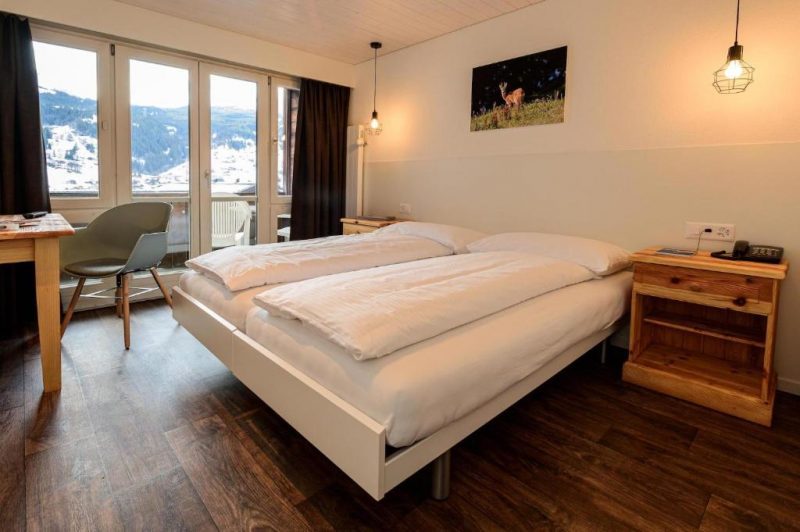 Mid-Range: Jungfrau Lodge, Swiss Mountain Hotel – A Family-run hotel for over 100 years at Grindelwald. The Jungfrau Lodge, Swiss Mountain Hotel is a superb hotel in an ideal location with clean and comfortable rooms. Some offer panoramic mountain views. If you're traveling by car, there are limited car parks available for guests.
Gasthof Panorama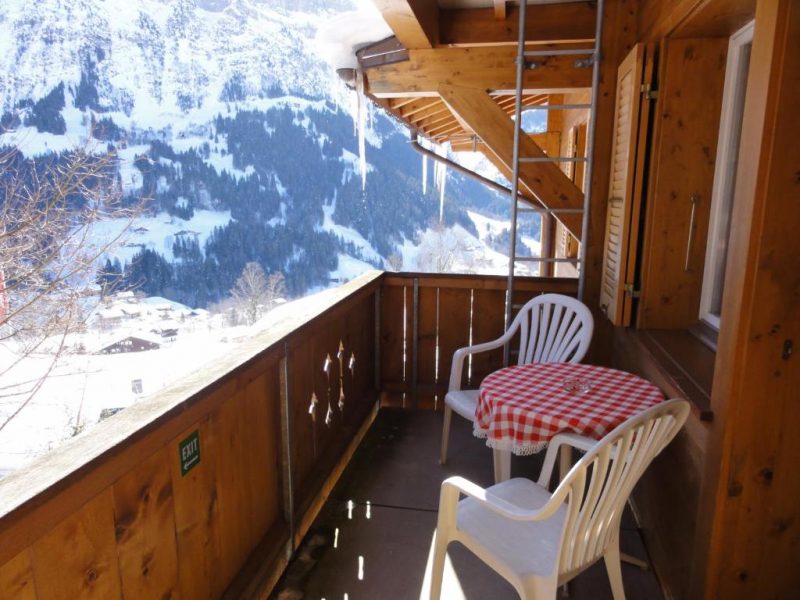 Budget: Gasthof Panorama – Located a quiet location at the Terrassenweg in Grindelwald, only a 5-minute drive away from the center. Free parking for guests and a bus pass will be provided to all guests to get to restaurants and train/cable car stations. Rooms overlooking the mountains have an exceptional view as the hotel is situated uphill from the main station. A great hotel with amazing views all around.
Mürren
Murren is one the best places to stay in the Jungfrau region if you like the countryside, peaceful and gorgeous views of the mountains. Both Wengen and Murren are accessible by cable car with breathtaking Swiss countryside. Mürren is smaller compared to Wengen with fewer hotels, shops, and restaurants and more laid-back.
Where to stay in Mürren:
Hotel Bellevue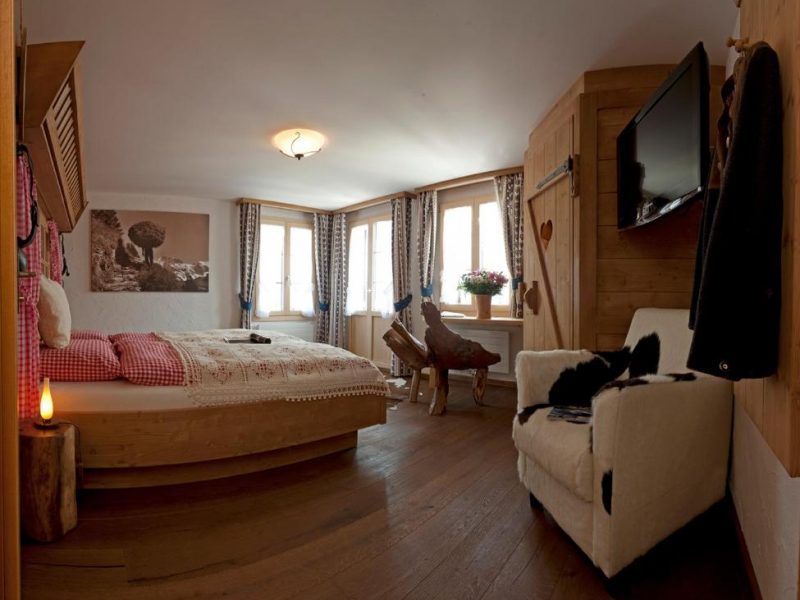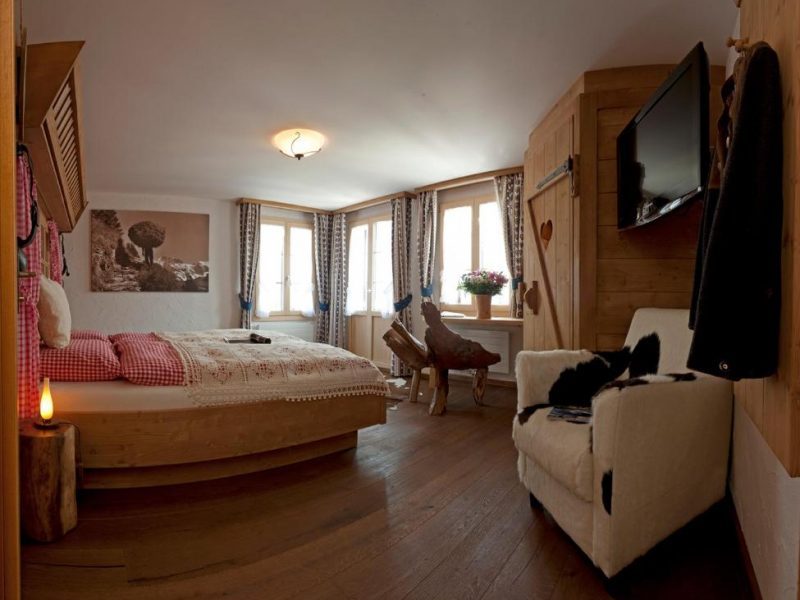 Mid-Range: Hotel Bellevue – A warm and cozy boutique hotel that offers clean and comfortable rooms. It is located center of Mürren and next to the funicular. Rooms with balconies provide amazing views of the Eiger, Mönch, and Jungfrau mountains.
Hotel Alpina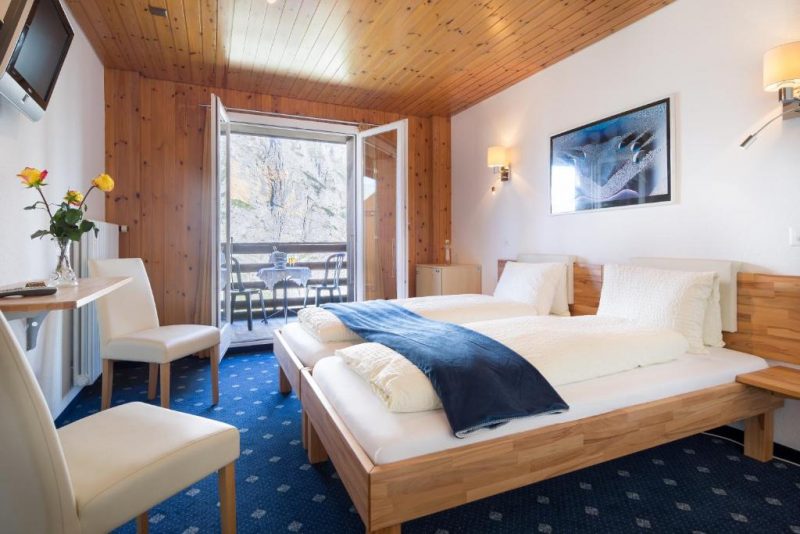 Mid-Range: Hotel Alpina is a wonderful hotel that offers pretty rooms and great service. All staffs are very helpful and friendly and the room is lovely and clean. But what's truly exceptional is the view of the amazing mountains and the Lauterbrunnen Valley from the balcony of the room.
Wengen
If you prefer to stay in the mountains, then Wengen is a beautiful option when deciding where to stay in Jungfrau. This area is boasted gorgeous mountain resorts to rival the best hotels in Jungfrau, Switzerland. This car-free village is a hub for outdoor adventure sports, with skiing in the winter and hiking in the summer.
Where to Stay in Wengen:
Sunstar Hotel Wengen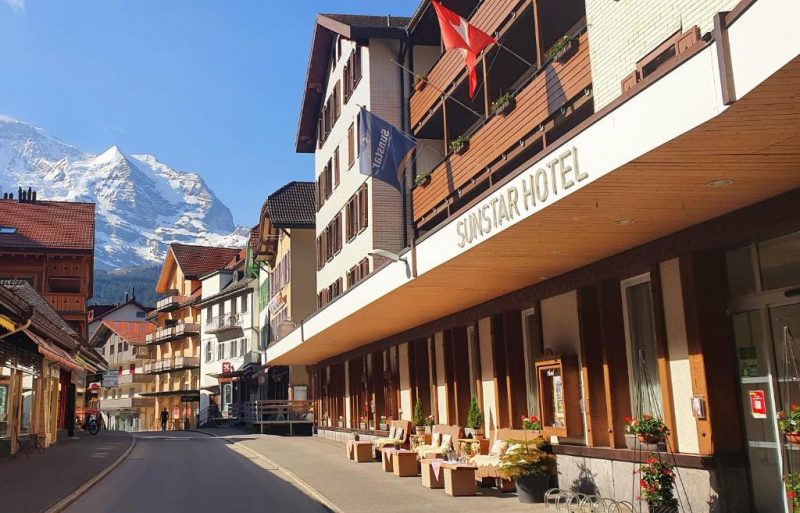 High-Range: Sunstar Hotel Wengen – It is located close to the station with 2-minutes walk in the car-free village of Wengen. Excellent location with the Männlichen Cable Car is located right across from the property. Rooms are spacious and you'll be treated to the gorgeous panoramic mountain. Guests can enjoy the indoor pool and a sauna which is a great plus.
Hotel Alpenrose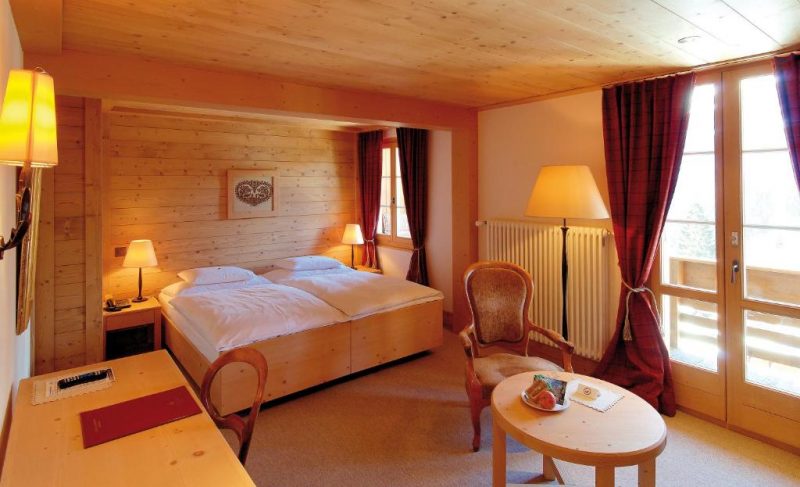 Mid-Range: Hotel Alpenrose Wengen – A popular pick hotel in Wengen. Build-in 1881, it is one of the oldest hotels in Wengen and run by the same family for generations. Rooms are renovated in the traditional Alpine style and with beautiful views of the surrounding mountains. Clean and comfy rooms, and most of what you'll need for a sweet stay.
Hotel Edelweiss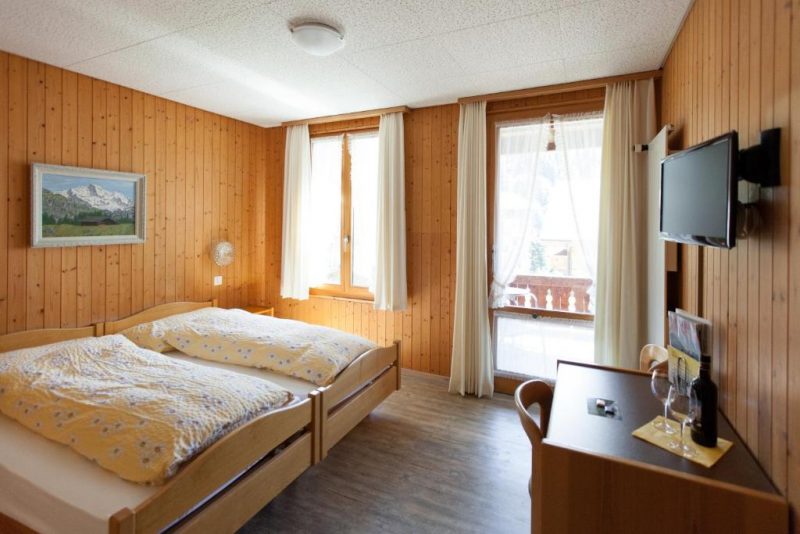 Budget: Hotel Edelweiss is by far the best budget hotel in Wengen. It offers a beautiful view over Jungfrau, a cozy ambiance, and excellent staff that makes you feel comfortable and enjoy every moment of your stay. Excellent location with a 4-minute walk away from the train station in the car-free village of Wengen.
Interlaken
If you want to stay in the heart of the Jungfrau region, Interlaken is the best choice for you. It is the major transportation hub for all the attractions nearby. Many accommodation options are available in Interlaken, from budget hostels to luxury hotels. This is also the most living region with many dining options and shops and located in the center of town.
Best Pick for accommodation in Interlaken:
Victoria Jungfrau Grand Hotel & Spa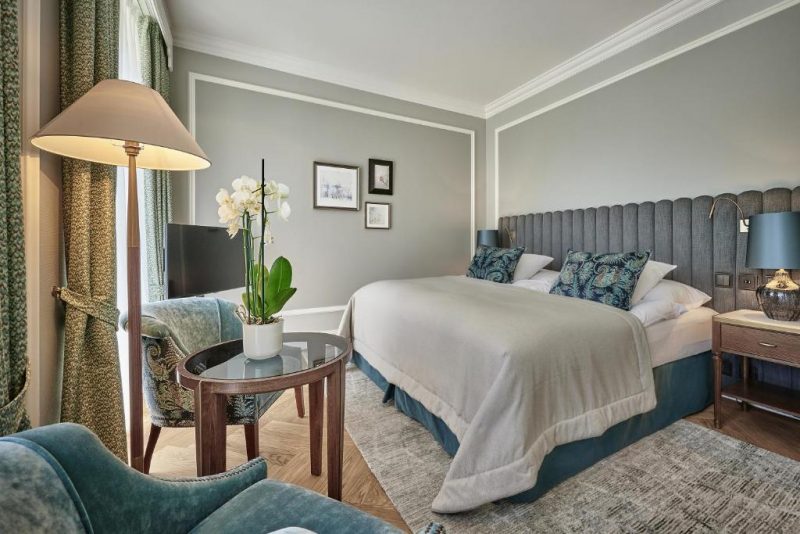 Luxury: Victoria Jungfrau Grand Hotel & Spa – A famous five-star hotel that offers a luxurious stay and impeccable service. Located in the privileged and picturesque location in Interlaken, between 2 beautiful lakes at the foot of the eternally snow-capped Jungfrau. Rooms are spacious and decorated with distinctive design and décor, ranging from classic to contemporary.
Carlton-Europe Vintage Hotel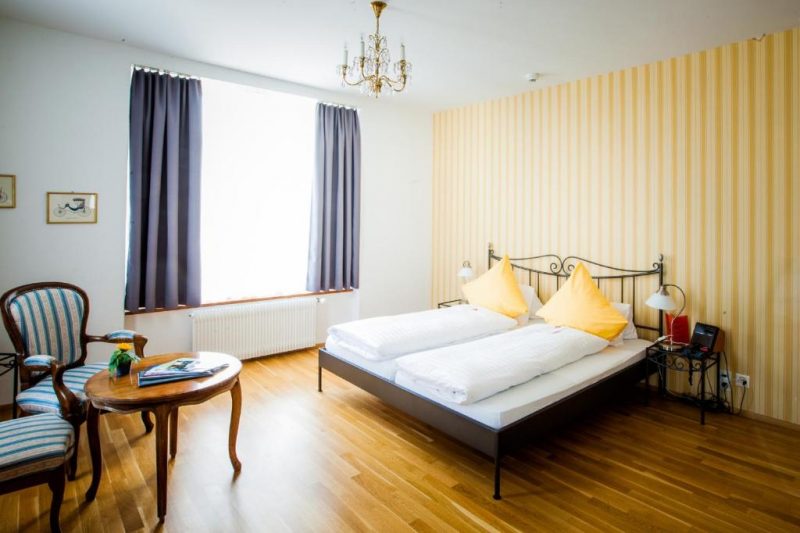 Mid Range: Carlton-Europe Vintage Hotel – A quaint boutique hotel got everything your friends will swoon for. Great location near the Interlaken Ost Station, classy rooms yet with a touch of tradition in every corner, comfy bed, and good breakfast. Children are not allowed.
Backpackers Villa Sonnenhof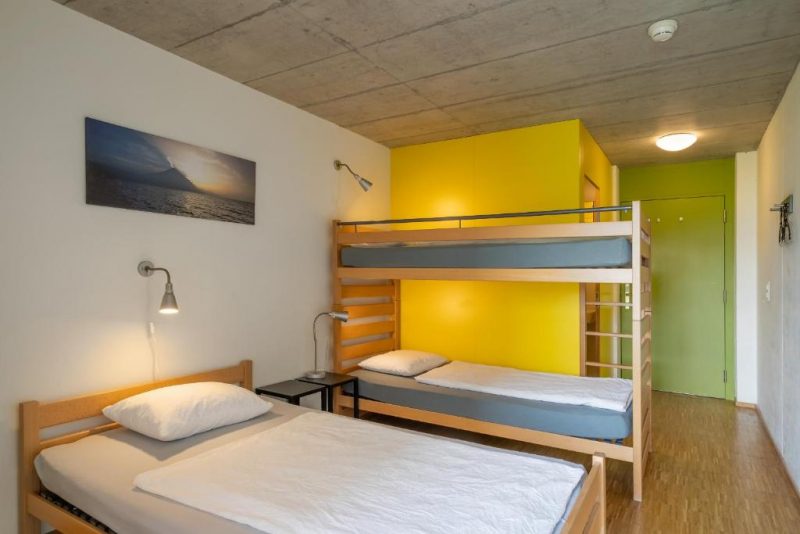 Budget: Backpackers Villa Sonnenhof – A nice modern hostel in Interlaken, that provides simple yet stylish rooms that are individually decorated. Every guest has free access to the self-catering kitchen facilities. There is a wide range of room types, from a single bed in dormitory rooms, and a single to quintuple room. Great budget option and a perfect base to visit Jungfrau Region.
Overview: Best Stay in Jungfrau Region
All in all, I love and miss my trip to Jungfrau Region. Its mountains and valley, and picturesque quaint town, make it one of the dreamiest places in the world. But it can be expensive and crowded. We hope this accommodation guide can help you to find out where to stay in Jungfrau Region based on your style.
Enjoy your trip to Jungfrau Region, and if we missed any of your favorite places to stay, let us know.
Ready to plan your trip? Here's my travel guide blog for exploring Switzerland's beautiful attractions with stops in charming villages, historic cities, and gorgeous natural landscapes.
Related travel blog in Switzerland: