Last updated on October 2nd, 2023
Are you planning a trip to Bern and wondering about how to plan your Bern itinerary? Here we will introduce to you the best things to do and see, food to eat for a short day trip to Bern.
Bern, the capital of Switzerland, is a stunning and tranquil city with a lot to offer. Throughout its history, Bern has been recognized as a UNESCO World Heritage Site with its incredibly long history and marvelous old town. It is located right in the middle of the country, making it extremely easily accessible from Switzerland. The excellent location also makes Bern is perfect for a day trip as you explore the country.
We visited Bern as part of our trip to Switzerland. From Interlaken, we took a one-hour train to Bern and explore this charming town. The old town is filled with charming streets with stunning architecture and historical landmarks all around.
Wondering how to plan for a one-day Bern itinerary? This Bern travel guide blog will show you how to make the most of your time in this beautiful city in Switzerland. Let's start!
Bern Travel Tips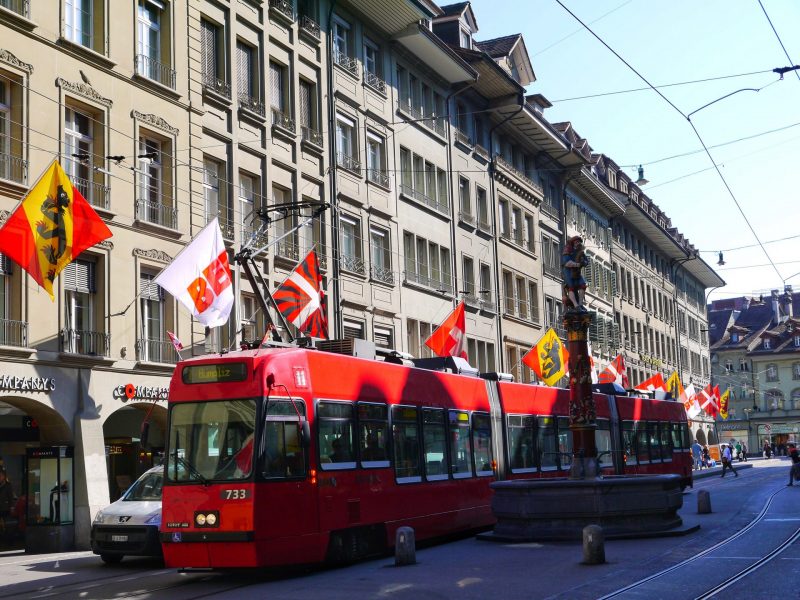 Before talking about the best places to visit, here are some quick tips when planning on the Bern itinerary.
How to get to and from Bern
The most convenient to get to Bern is by train and you can get to Bern from most large Swiss cities by train. It takes about one hour from Zurich and two hours from Geneva. Once you reach Bern, the main train station is located right in the center of the city.
For road trips and ground transportation, rent a car through RentalCars.com.
Getting Around in Bern
The city is compact and great for a day trip. Most of the attractions are located in Altstadt (Old Town) and within walking distance from each other. Once you're in Bern, you can see all the attractions just by walking without taking any transportation.
But sometimes you just need a little break, Bern has a great public transport system that extensively covers the city and surrounding areas. easy to use. You can buy tickets from machines and at the main station.
What is the best time to visit Bern?
Bern is pretty much a year-round destination and there's really no bad time to visit. But, if you're wondering about when to visit Bern, we suggest you travel to Bern between the months of May and September; the warmest time of year with the most sunshine periods.
How many days should I spend in Bern?
Bern is fairly compact and easily explore on foot. Spending a half-day will give you a pretty good flavor to explore the city.

Is Bern Worth Visiting?
Definitely worth it. As the capital of Switzerland, Bern is a stunning city to soak up the history and culture of the country, that's perfect for a trip to Bern!
Things To Do in Bern
If you have just one day or a few hours in Bern, you can see all of the top attractions if you're up for some walking.
Let's explore the best things to do for the Bern itinerary:
Exploring Altstadt (Old Town)
Swiss Parliament House (Bundeshaus)
Clock Tower (Zytglogge)
Visit Einstein House (Einsteinhaus)
Meet some bears in Bärengraben (Bear pit)
View the city from the Rose Garden (Rosengarten)
Exploring Altstadt (Old Town)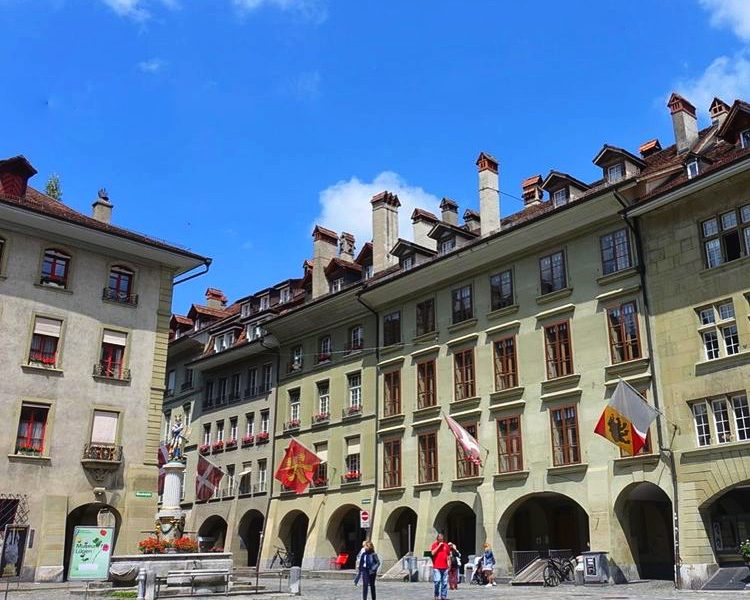 The Altstadt (Old Town) was founded in 1191 and is a UNESCO World Heritage Site today. The streets are cobbled and bordered by the covered arcade, towers, and 16th-century fountains with their beautiful statues. It is a charming and quaint town with much well-preserved medieval architecture you should see. There are also many little shops, cafes, restaurants, and hidden treasures awaiting you to discover!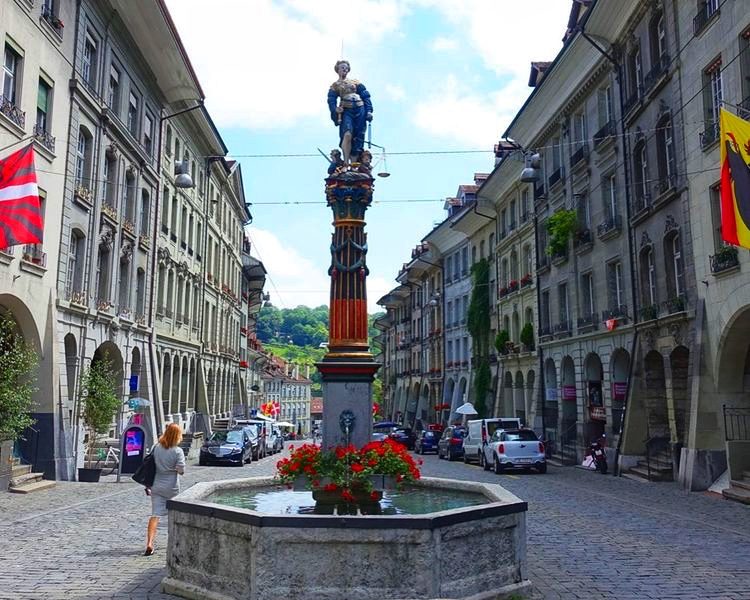 Bern's Altstadt is compact and very suitable for walking. Enjoy your time walking the cobblestone streets, and learning how the old medieval core has been adopted to the new modern world. On the way, keep your eyes out for the famous fountains lining the main streets.
Walking around the old town is a real pleasure. It is recommended to have about two to three hours to discover and absorb the history, food, and culture of Old Town Bern.
Swiss Parliament House (Bundeshaus)
Situated on the Federal Square (Bundesplatz) on the edge of Old Town Bern, Parliament House (Bundeshaus) is one of the most striking landmarks in Bern and quite noticeable. This dominating building is home to the Swiss Federal Assembly and the Federal Council, and the seat of one of the world's first modern democracies.
If you want to see inside, you can take a guided tour to tour the building and learn about Swiss history and the Swiss government. The tour of the Parliament is free of charge and required to register online three days in advance on the Bundestag website.
We did not take a tour as we did not have any available time in our schedule. But still, it's well worth stopping at Parliament House to see the impressive building and surrounding area. Nearby you can find good restaurants and cafes, either eat or take a cup of coffee.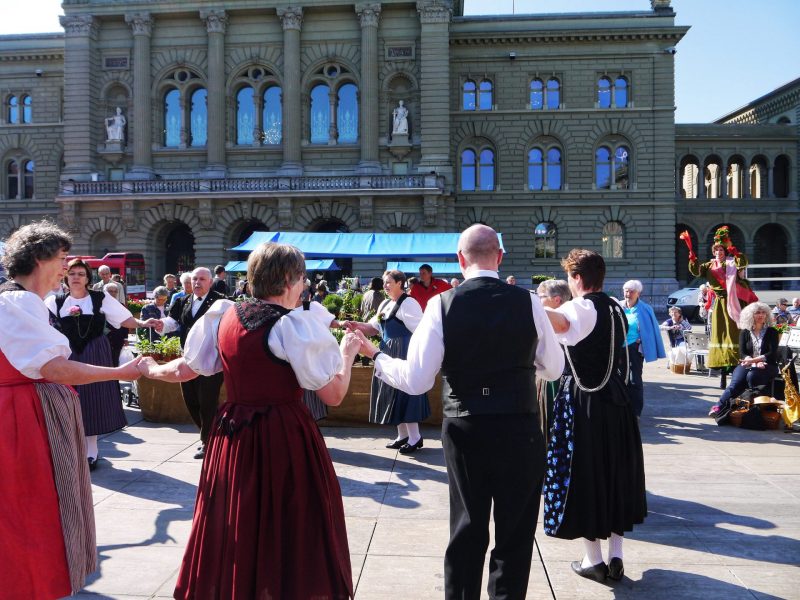 Besides, Market day occurs at Bundesplatz on Tuesday and Saturday morning and many locals are getting the fresh local produce here. It is very colorful and filled with lots of activities with people from all walks of life. We did enjoy the small festival and a great experience to get a taste of the local life.
From the Bern train station, it is about five minutes walk to Bundeshaus and easily accessible. A good starting point to see the Old City, Bern.
Clock Tower – Zytglogge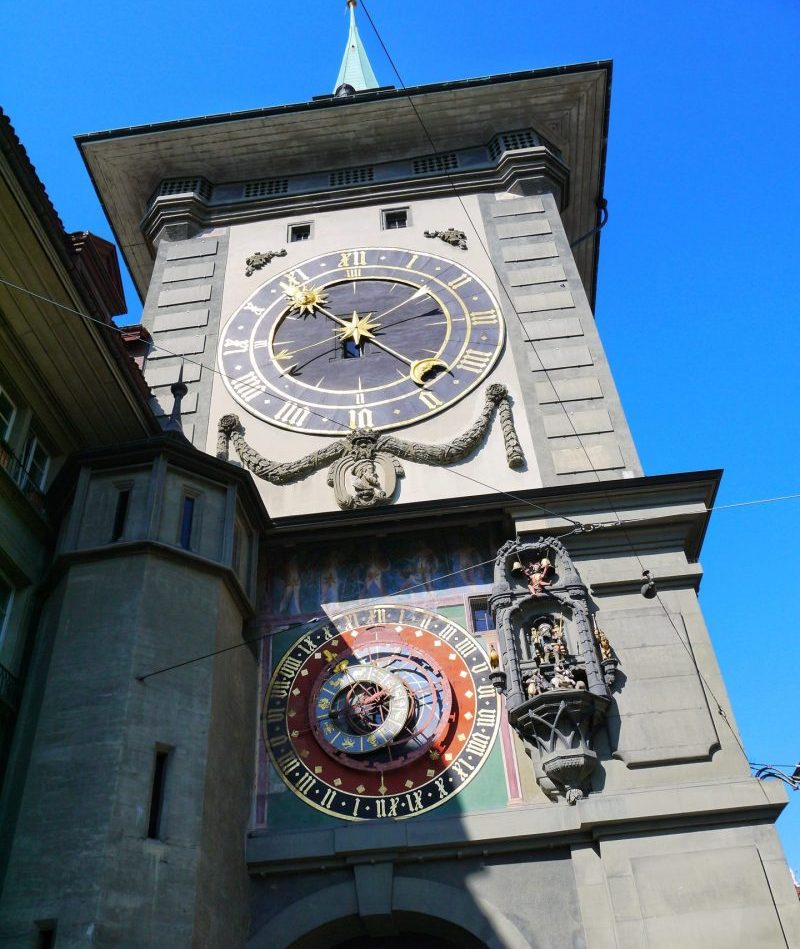 Switzerland has a fascination with clocks and Bern is not slacked in this regard.
Walking in the old town, you will find the Clock Tower, Zytglogge which is located in the middle of town. It is a medieval clock tower that was built in 1218 and served as a city tower for defensive purposes. In 1530, the extraordinary mechanical workings clock were built and the original clock mechanisms are still working and maintained today. If you are interested in the clock, you can even tour inside the tower and learn all about the functioning of this historical clock.
On the hour, small medieval figures appear on the Zytglogge (Clock Tower) with music play that lasts for a few minutes. Not a very exciting clock show, but much more interesting once you learn of its importance and history.
A beautiful working piece of art and craftsmanship that is worth admiring.
Visit Einstein House (Einsteinhaus)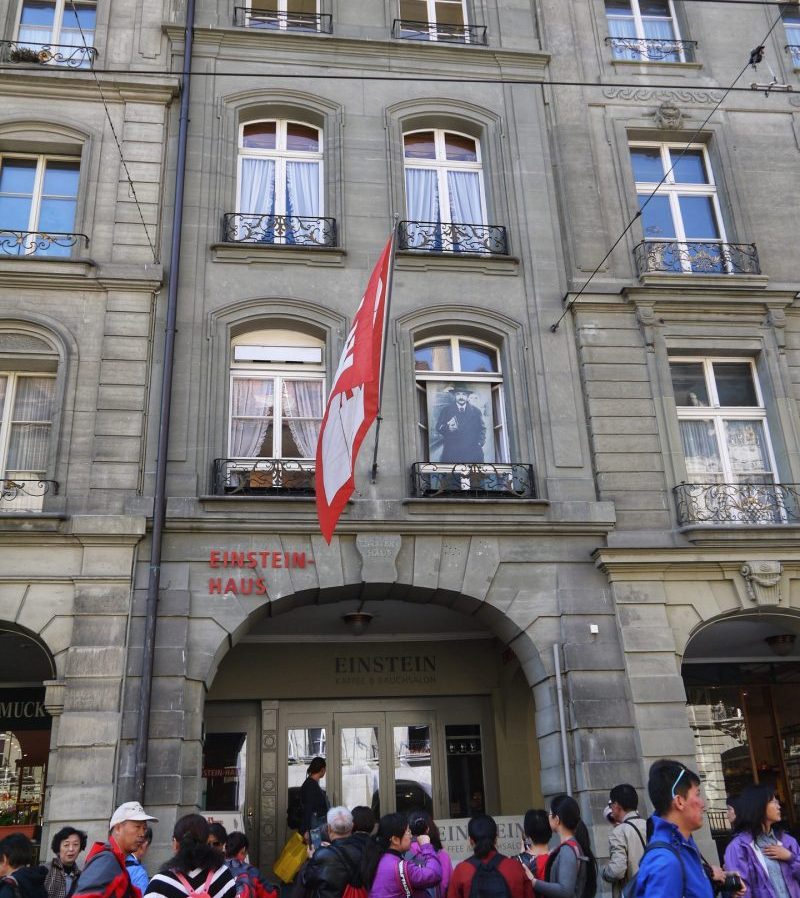 Located on Kramgasse No. 49 in Bern, the Einsteinhaus (Einstein House) is a museum and a former residence of Albert Einstein. He was once of the most famous residents that ever lived in Bern, from 1903 to 1905, and developed his Theory of Relativity here.
At Bern, one can visit Albert Einstein's house which he stayed in the city. It was interesting to get a glimpse of Einstein's private life and the living quarters, the challenges and failures of his path. Highly interesting that at various points on his path he was dubbed a failure.
Allow less than one hour to go through one of the world's most brilliants, Einstein's life. A good quick stop when visiting Bern.
Meet some bears in Bärengraben (Bear pit)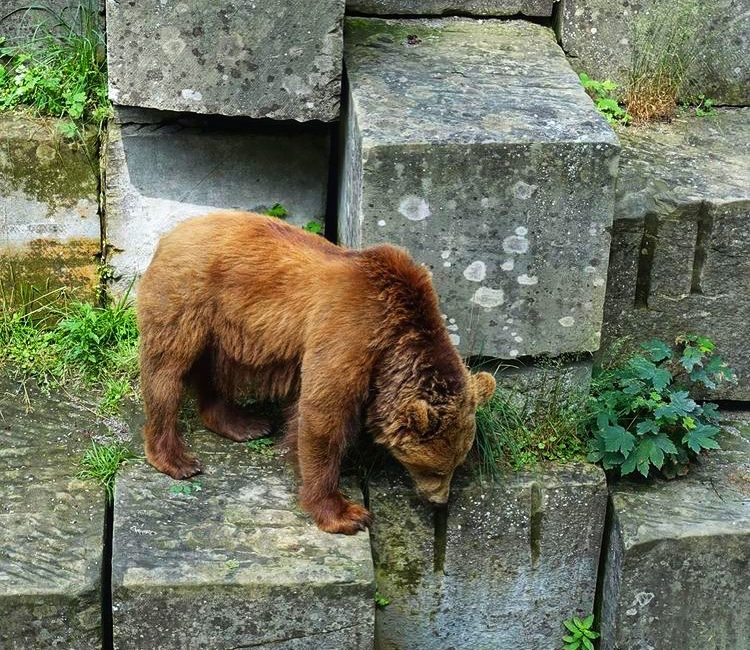 Cross the Aare River from the Old Town and you'll find yourself in one of the symbols of Bern, Bärengraben. It is a large circular bear pit where visitors can enjoy watching some actions of the adorable bears.
Bear has been the symbol of Bern with the local legend which narrates that the founder of Bern city vowed to give the name for the city based on the first hunted animal. You can visit the bear pit and see the bears roaming their habitat, wandering around, and snap some pictures of them.
A fun stop to go see the bears in Bern.
View the city from the Rose Garden (Rosengarten)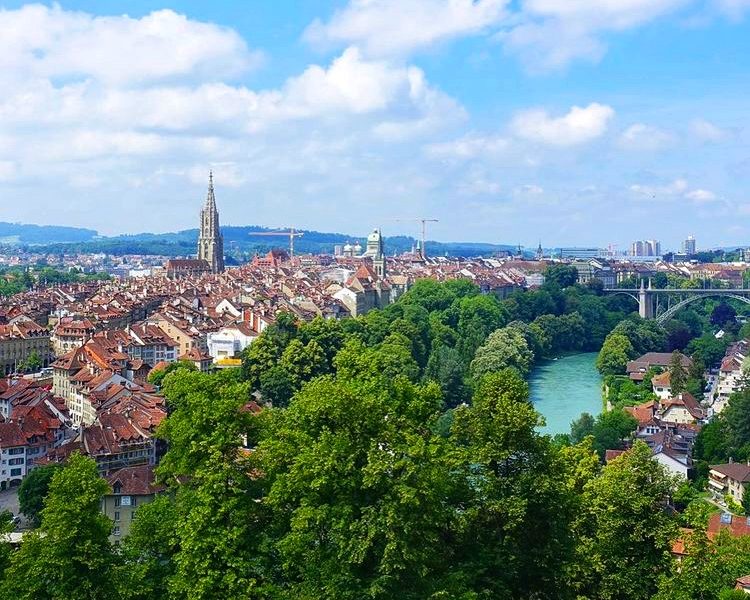 The Rosengarten is a beautiful rose garden set up on a hill opposite an old town across the beautiful river running around the old part of town. It is one of the most beautiful parks in Bern and is known for its variety of flower species. It is also a great place for locals to hang out, meet up, and do outdoor activities.
The rose garden itself is lovely but the real reason to visit is for the amazing views over the city. At here, you can see the whole city and the Aare River winding around it. There are a few different viewpoints that give you the best view of Bern. There is also a small restaurant where you can have a coffee while admiring the view.
A place to relax and enjoy the view.
Where To Stay in Bern
If you are planning for staying in Bern, here are some of a few recommendations for your best stay in Bern:
High Range: For a comfortable stay in Bern, look no further than the Boutique Hotel Belle Epoque. Ideally located in the heart of Bern, this 4-star hotel occupies a 500-year-old building in the Old Town, just steps away from the Aare River. Beautiful decor, full of character, and great attention to detail.
Mid-Range: If you are traveling to Bern with family, consider staying in Kreuz Bern Modern City Hotel. It is a modern accommodation set in the medieval Old Town. Perfect location, reasonable price, and good-sized room. You get everything you need for 1 or 2 days.
Budget: Bern isn't a city that's known for being budget-friendly, but a great cheap option in town is the Bern Backpackers Hotel Glocke. This hostel has clean and spacious dorms and private rooms and is located in a convenient, right in the heart of Old Town by the clock tower. A popular pick for budget travelers.
Overview: A Day Trip To Bern Itinerary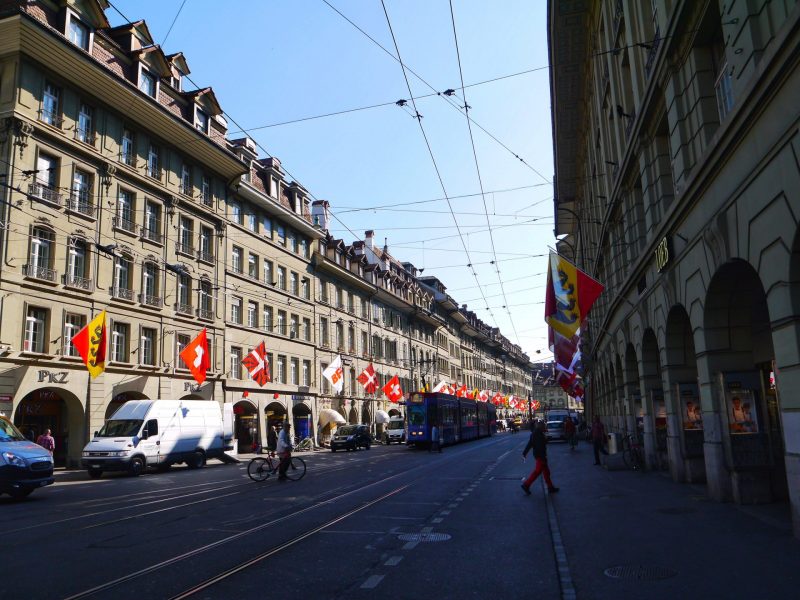 Now you know how to plan your Bern itinerary. Bern is a compact and small town. Spending a few hours in Bern is good enough to see the city and have a wonderful time here.
Pick a great day to stroll the streets, take some time to get lost in the old town, admire its historical architecture, and eat some Bern local cuisine. A day trip to Bern gives you a glimpse of the Swiss old town with a relaxing vibe. If you follow this itinerary, you'll make the most out of your time in this wonderful city. Have fun!
If you want to get more inspiration on how to plan your travel itinerary in Switzerland, check out other travel blog posts here:
Traveling to Jungfrau Region: