Last updated on December 11th, 2023
Tasting Swiss cheese fondue is one of the must-do when in Switzerland. We visited Swiss Chuchi in Zurich to taste the famous cheese fondue and it did not disappoint. The best fondue and must-eat food in our Zurich Food Guide!
If you were seeking authentic Swiss fondue and raclette, then you came to the right place. Swiss Chuchi is an authentic Swiss restaurant and renowned for serving typical Swiss dishes prepared according to the old tradition. This restaurant is a popular place in Zurich for visitors to experience a real taste of Swiss fondue. Even locals love their authentic Swiss cuisine.
During our visit to Zurich, we wanted to try some traditional local food and we tried the cheese fondue from Swiss Chuchi. While this is my first time trying cheese fondue and I couldn't expect a better experience. The food is tasty, with great portions and a good price.
Let's read on our Zurich food guide and food recommendation when visiting Swiss Chuchi for their best cheese fondue in Zurich.
Swiss Chuchi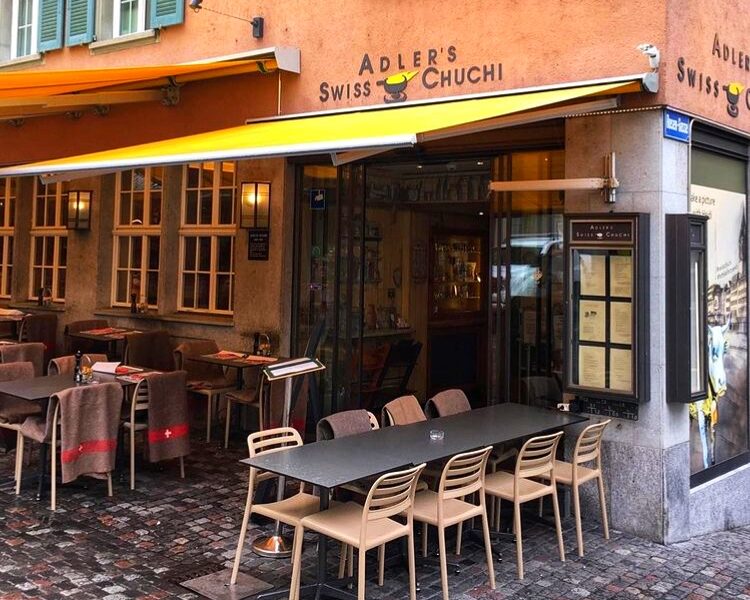 Located in the heart of Niederdorf in Zurich's Old Town, the Swiss Chuchi is the oldest fondue room in Zurich's old town. They have been passionate about delicious Swiss specialties, particularly fondue since 1953. The restaurant proudly serves typical Swiss dishes cooked according to the old tradition. They even carefully choose the products, favoring regional suppliers, to ensure the highest quality.
When looking for authentic Swiss cheese specialties such as fondue and raclette, Swiss Chuchi offers a big selection of fondue which up to ten different variations of this famous local dish. For sure you can find your liking!
Swiss Chuchi, Zurich
The restaurant is popular with locals and visitors, so reservations are recommended. Alternatively, try to visit in the afternoon, as it is less hectic in the restaurant.
My Food Visit to Swiss Chuchi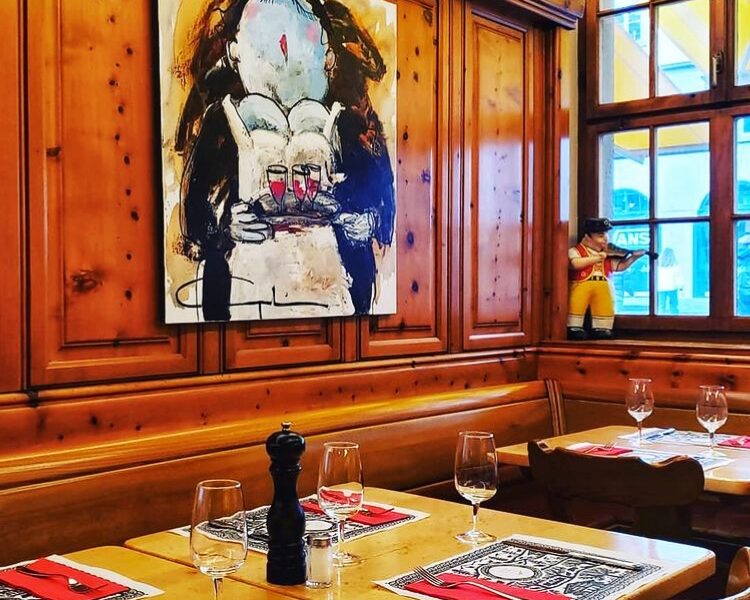 We had a very late lunch in Zurich and did not have a reservation. Luckily, we were still able to get seated at a nice table. Inside the restaurant, it has a welcoming and cozy atmosphere. All the servers were very busy, especially with many fondue orders and accompanying set-up.
Our server was super attentive and friendly and creates a great atmosphere. It was our first time eating fondue, and she was really helpful in explaining everything and giving us a good recommendation.
What To Order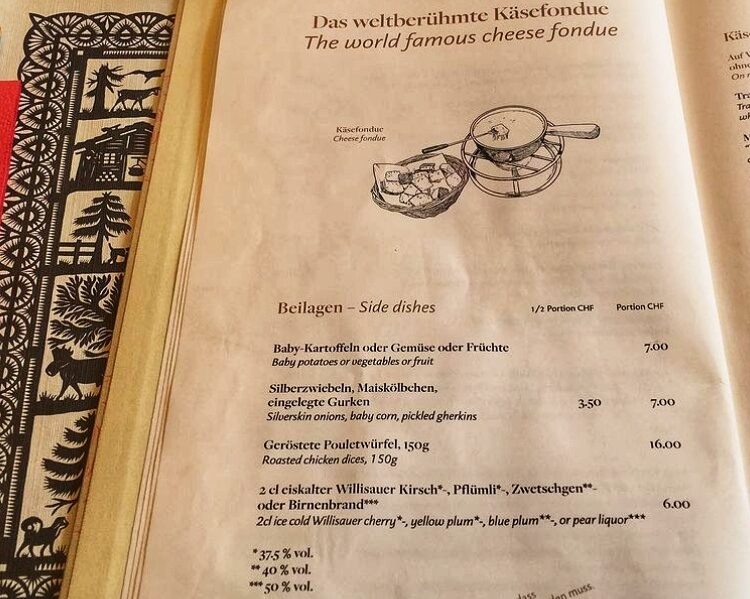 Swiss Chuchi had an extensive fondue and raclette menu, and it can serve in different variations (with little or no alcohol, gluten-free). Most cheese fondue's run about 30CHF in Zurich, as same as Swiss Chuchi. Generally, the price starts from CHF 28.50 per person with bread included. You can opt to choose the additional dipping with extra charges. The baby potatoes, steamed vegetables, fruits (for extra CHF 7.-), or roasted chicken breast (+ CHF 16.-).
Note: Price listed at the time when our visit.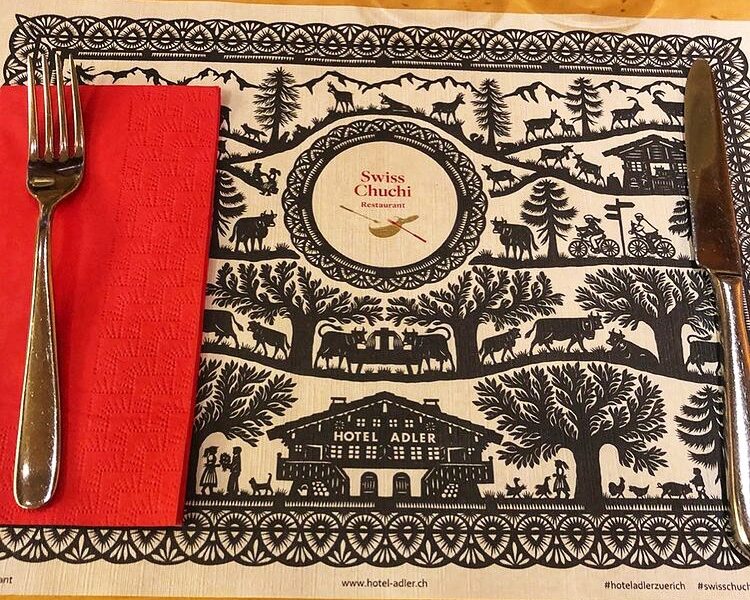 Apart from the fondue and raclette, the restaurant offers a big selection of other typical local dishes. The Zurich-style veal fricassée with Rösti is also extremely popular. Meat, seafood dishes, and vegetables are also available to suit every taste. Besides, Swiss Chuchi also had a big choice of local wines to match the dish of your choice.
We were in the mood for fondue and ordered the Montié-Montié (half and half) made up of two kinds of cheeses. We also ordered the fondue chinois (meat fondue), a type of fondue in which thinly sliced beef is dipped in broth and boiled as per recommendation. A great combination
Best Cheese Fondue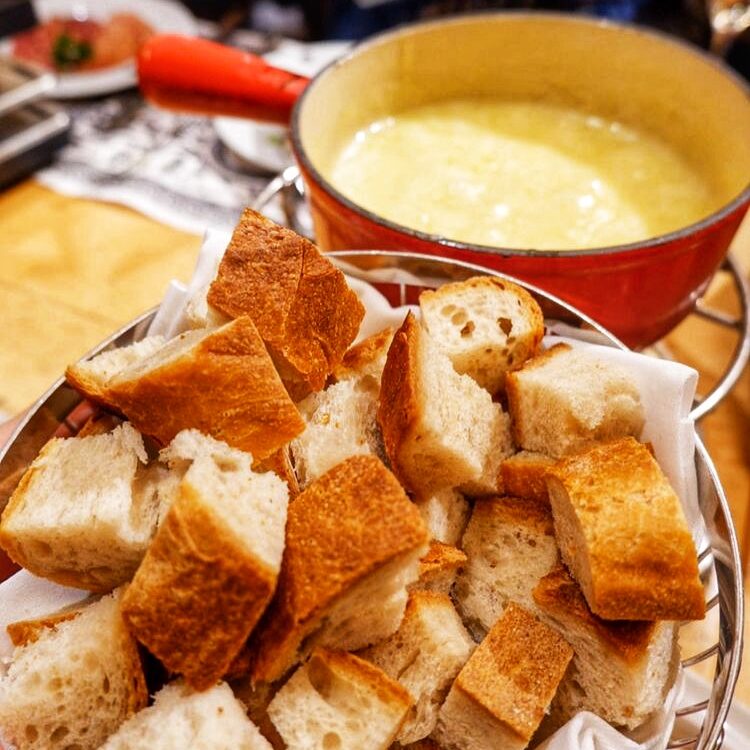 The drinks and the food arrived fast.
The cheese fondue was served with the bread for dipping. Additionally, we also ordered baby potatoes as the side dish. Bread and potatoes can be refilled until you have scooped up all the cheese!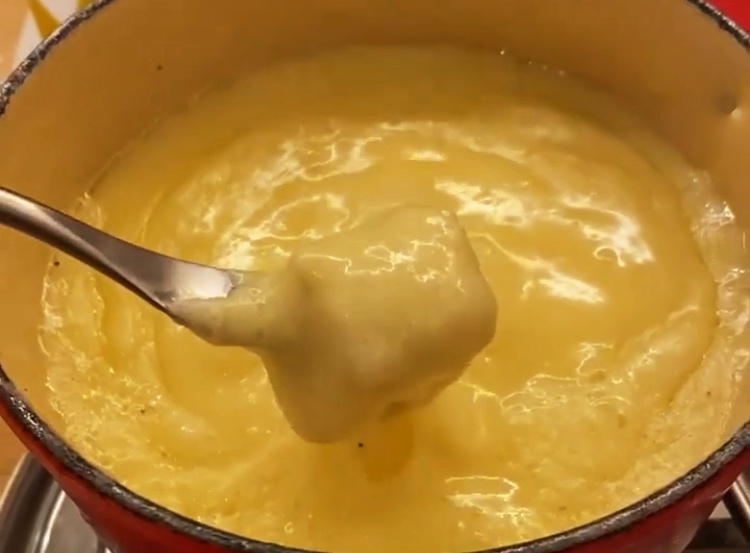 Our first dipped to the melted cheese on the fondue! The bread was not too soft else it is hard for the cheese to get a proper grip. When we ran out of bread, they brought more!
For small eaters, it is enough to have the fondue with only the bread they serve, as the bread was very filling and more than enough to make u feel full and satisfy your senses. But we were not regretted by adding on the extra. The baby potato went so well with the cheese! Truly enjoy it.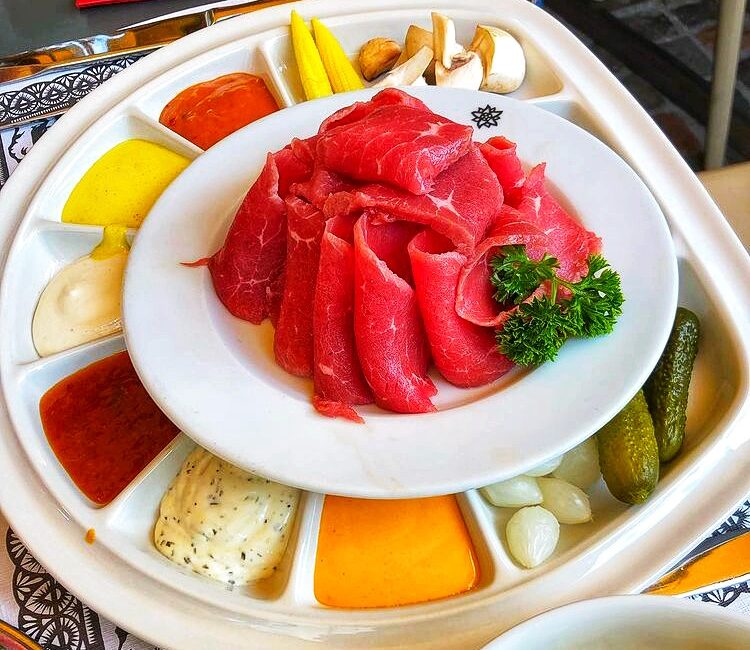 The meat fondue is just like a hot pot. The meat was cooked in hot oil and tastes great. It is truly indulgent and highly recommended. All the dishes ordered are more than enough to fill us up!
In short, the fondue was delicious. The quality of the cheese was top-notch. Truly incredible!
Zurich Food Guide: Best Cheese Fondue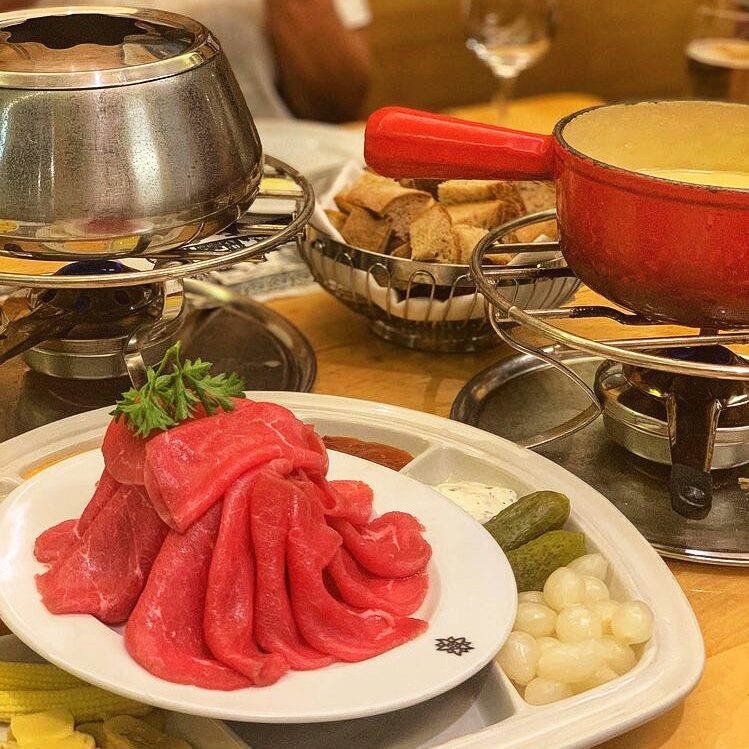 For true Swiss dining in Zurich do not give this place a miss. We truly enjoyed your Swiss cheese fondue experience in Swiss Chuchi. The entire meal, service, and overall experience were excellent and we couldn't recommend it more. The cheese fondue is a true classic and a must to try when visiting Switzerland!
All in all, Swiss Chuchi is highly rated in our Zurich food guide as the best restaurant to sample authentic Swiss fondue in Zurich. Looking forward to coming back for another excellent lunch or dinner!
Lastly, feel free to continue to read on our Switzerland itinerary to each of the beautiful cities in the country.
Popular cities with detailed travel guide blog to visit in Switzerland:
Jungfrau Region: